Thousands of gallons of fuel spills after BNSF train derails in Skagit County
SKAGIT COUNTY, Wash., March 16, 2023—Shortly after midnight this morning, a BNSF train derailed near the Swinomish Casino & Lodge along the Padilla Bay waterfront. There were seven cars in the train, including two locomotives, one buffer car, and four tank cars. The two locomotives derailed, one of which spilled fuel to a berm on the land-side of the tracks. The buffer car partially derailed.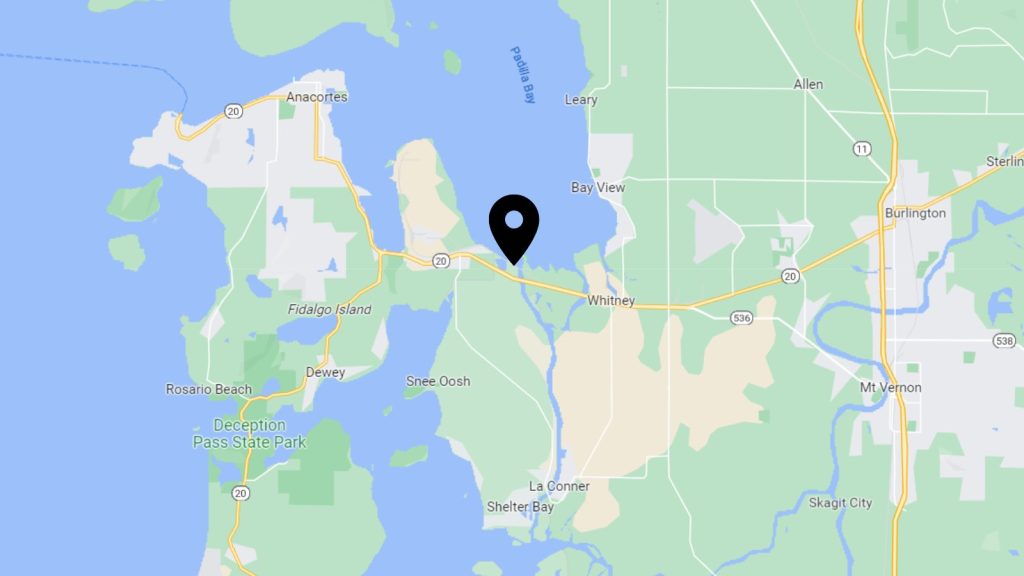 "Today's train derailment in Skagit County is a reminder that we have more work to do to keep our nation's rail system, communities, rail workers, and environment safe," Senator Maria Cantwell (D-Washington) released in a statement. "I am seeking additional information about this accident and will continue working to improve rail safety and protect our people, Tribes, and the Salish Sea ecosystem."
On Wednesday, March 22, the U.S. Senate Committee on Commerce, Science & Transportation will be holding a hearing on rail safety in response to the East Palestine Derailment.
Responders arrived on the scene and found diesel on the ground and ongoing discharge from one of the locomotives. As a precautionary measure, cleanup contractors deployed boom to contain any spilled diesel from reaching the water and placed additional boom immediately off-shore. No petroleum sheen has been observed in the water.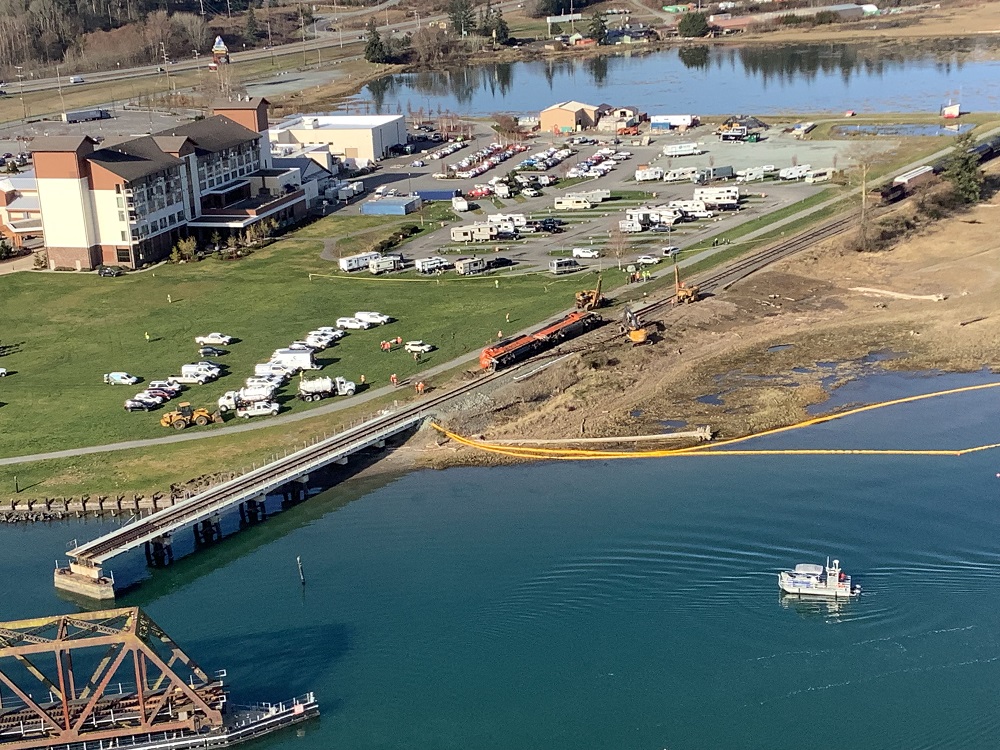 Initial estimates were that up to 5,000 gallons of diesel spilled from the locomotive. However, current the estimate based on fuel recovery efforts is that a maximum potential of up to 3,100 gallons was spilled. Approximately 600 gallons were recovered from the ground. The remaining fuel and contaminated soil will be removed and taken to a permitted facility.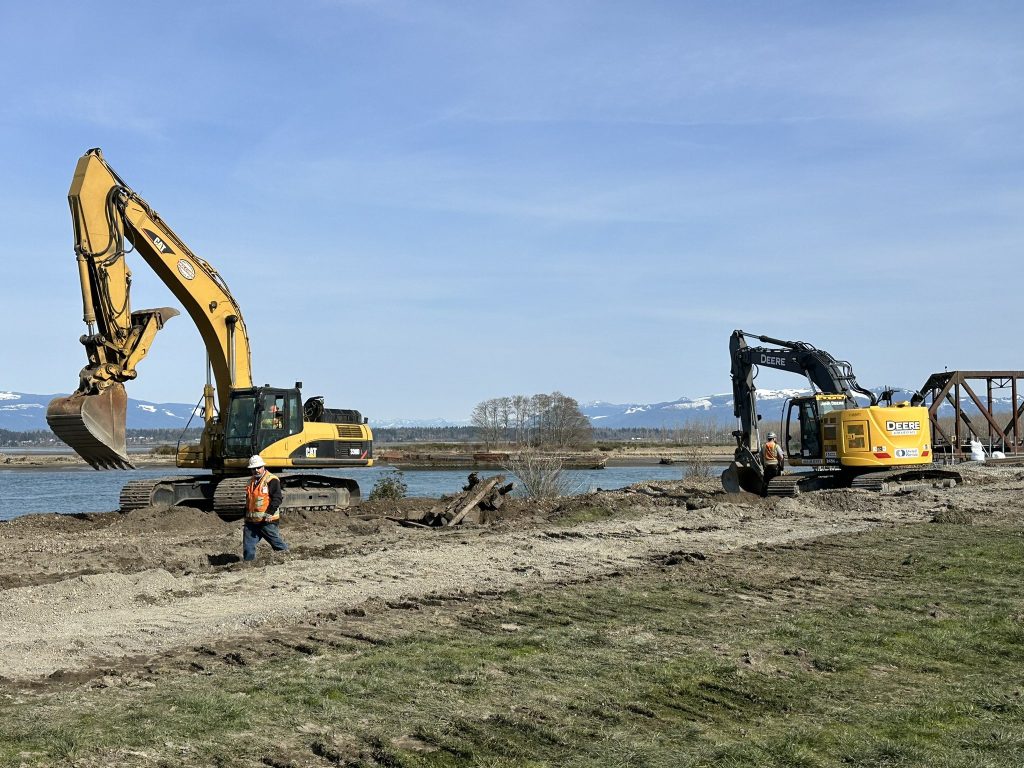 Some fuel remains in the locomotive and will be measured after it is moved to a safe position. Numbers will continue to be refined as the response progresses.
Fuel was removed from the second locomotive that was not leaking. The four tank cars were removed from the scene and a lifting unit is on scene to lift and remove the locomotives.
Multiple drone flights and helicopter overflights by the U.S. Coast Guard have confirmed no impact to water or wildlife. There have been no injuries.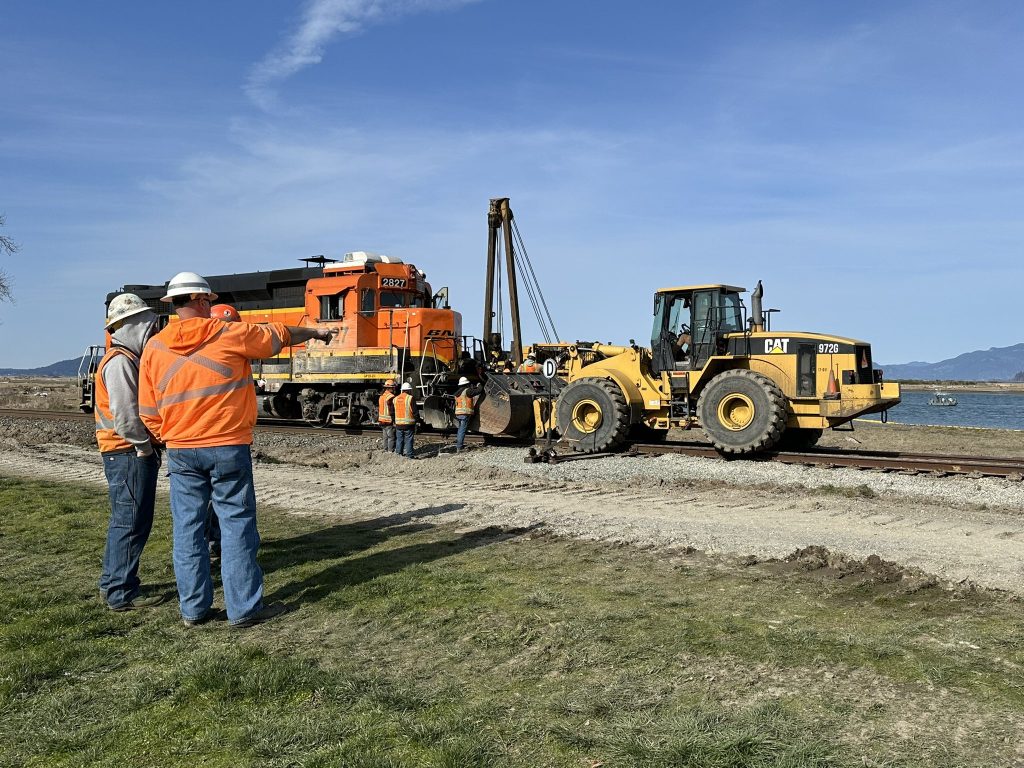 A unified command has formed. The command consists of the U.S. Environmental Protection Agency, Washington Department of Ecology, BNSF Railway, Skagit County Department of Emergency Management, and the Swinomish Indian Tribal Community.
The cause of the BNSF Swinomish Channel derailment is currently unknown. There will be a full investigation once the cleanup is complete.
Update on this morning's train derailment: Responders have removed the tank cars from the scene and uprighted the locomotives. Crews are currently removing contaminated soil. Still no impact to water or wildlife. @EPAnorthwest @SkagitDEM @BNSFRailway pic.twitter.com/aaY3OZoc98

— WA Department of Ecology (@EcologyWA) March 16, 2023
I am monitoring and asking for updates from @EcologyWA, Swinomish Police & Fire, @SkagitDEM, @EPA, @USCGPacificNW & other responder activities. I thank them for their quick response. https://t.co/LpiO219g1d

— Rep. Rick Larsen (@RepRickLarsen) March 16, 2023
---
Editor's Note: Featured image courtesy of Washington State Department of Ecology.