Bipartisan support at Senate committee for rail safety legislation
WASHINGTON, D.C., March 24, 2023—Norfolk Southern Railway CEO Alan Shaw testified in front of the Senate Committee on Commerce, Science and Transportation on rail safety after derailment in East Palestine, Ohio. The March 22 hearing not only focused on East Palestine, but on rail safety in general. 
"These derailments have occurred during a concerning trend. That is, we can't have railroads adopt operating models focused on just cutting costs to achieve higher profits and then have higher accident rates," Committee Chair Maria Cantwell said at the hearing. "We need to invest in the modernization of equipment that will provide the safety we need."
1/ Let me be clear — yesterday's hearing was not only about the East Palestine derailment. Last week, a BNSF train derailed in Washington state on the Swinomish Reservation in Skagit County, spilling 3,100 gallons of diesel near the Padilla waterfront. pic.twitter.com/tEZ5vA7J9p

— Sen. Maria Cantwell (@SenatorCantwell) March 23, 2023
Cantwell attributed this trend to cuts made by the rail industry.
"From 2017 to 2021, railroads cut their workforce by 22% and reduced investment in the network by 24%. And at the same time, accident rates increased by 14%," Cantwell said.
National Transportation Safety Board (NTSB) Chair Jennifer Homendy spoke critically of the derailment.
"The bottom line is there are no accidents," Homendy said. "This derailment, as all accidents we investigate, was 100% preventable."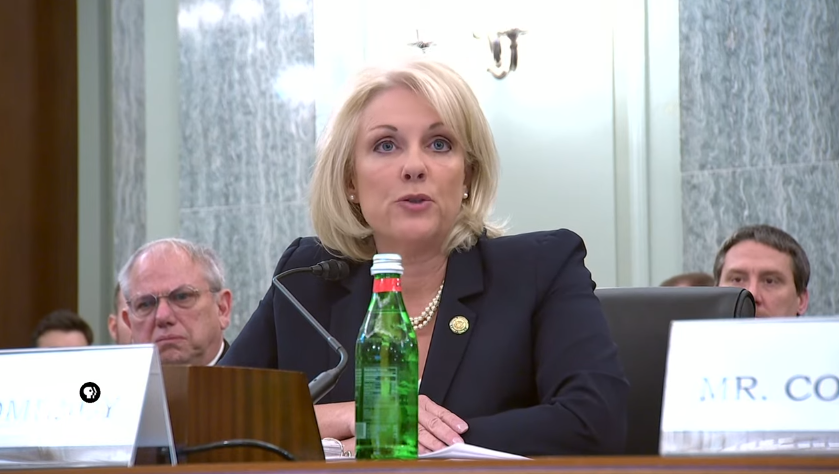 After being questioned by Senator Amy Klobuchar, Shaw stated he supported "many provisions" of the bipartisan Railway Safety Act of 2023, but would not fully endorse the bill. Some measures in the bill — sponsored by both senators from Ohio, Democratic Senator Sherrod Brown and Republican Senator J.D. Vance — would increase safety requirements for trains carrying hazardous materials, increase fines for violations, require two-person crews, increase the frequency of inspections and ensure rail companies support emergency response organizations.
"I think everyone here is concerned about enhancing safety standards to minimize the risk of derailments and I think there is bipartisan interest in moving rail safety legislation. I think we're going to be successful in doing that," Senator Ted Cruz said.
We need answers to questions surrounding the East Palestine derailment. pic.twitter.com/yWQGombWbd

— Senator Ted Cruz (@SenTedCruz) March 22, 2023
The hearing occurred not even a week after two BNSF derailments in Washington and western Arizona on the 16th. 
"This hearing is not only about the East Palestine derailment," Cantwell said. "Less than a week ago, a Burlington Northern Santa Fe train derailed in my home state of Washington, on the Swinomish Reservation in Skagit County, spilling 5000 gallons of diesel near the Padilla Bay waterfront, a very sensitive aquatic ecosystem. These are important issues for all of America and we look forward to working in a bipartisan basis on this problem."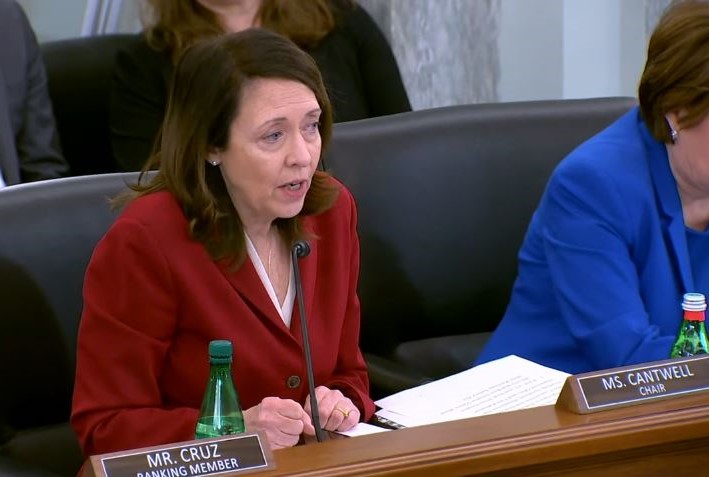 According to information from Cantwell's team, roughly 44 million tons of hazardous materials are transported by rail in Washington each year. On top of this, over 75% of fire departments in the state are partially or entirely volunteer run, with only 14% having specialized hazardous materials teams — something the Rail Safety Act aims to address.
The East Palestine derailment brought some to criticize the Trump administration for rolling back Obama-era regulations that would have required electronically controlled pneumatic (ECP) brakes on all "high hazard" trains. Opinions differ on the ECP brakes themselves, but many industry experts consider the brakes superior to the older compressed air brakes commonly used.
A Washington Post Fact Checker report disagrees, concluding the regulations likely would not have prevented the derailment in East Palestine. The largest factor of this conclusion came from an opinion from NTSB Chair Homendy, who wrote on Twitter that the East Palestine train was a "mixed freight train" and not a "high hazard flammable train," meaning it would have been excluded from the Obama-era regulations.
Some have argued that if the regulations had gone into effect, the rail industry may have widely adopted the change in braking systems. This, however, is all speculation, but should be taken into account for any future regulation.
RELATED ARTICLE: THOUSANDS OF GALLONS OF FUEL SPILLS AFTER BNSF TRAIN DERAILS IN SKAGIT COUNTY