An exclusive interview with freshman Representative Sam Low
LAKE STEVENS, Wash., March 26, 2023—The 39th Legislative District Representative Sam Low (R-Lake Stevens) is having a productive legislative session his freshman year with sponsoring seven bills, and co-sponsoring more than 40, all while serving on the Snohomish County Council and sitting on four House committees.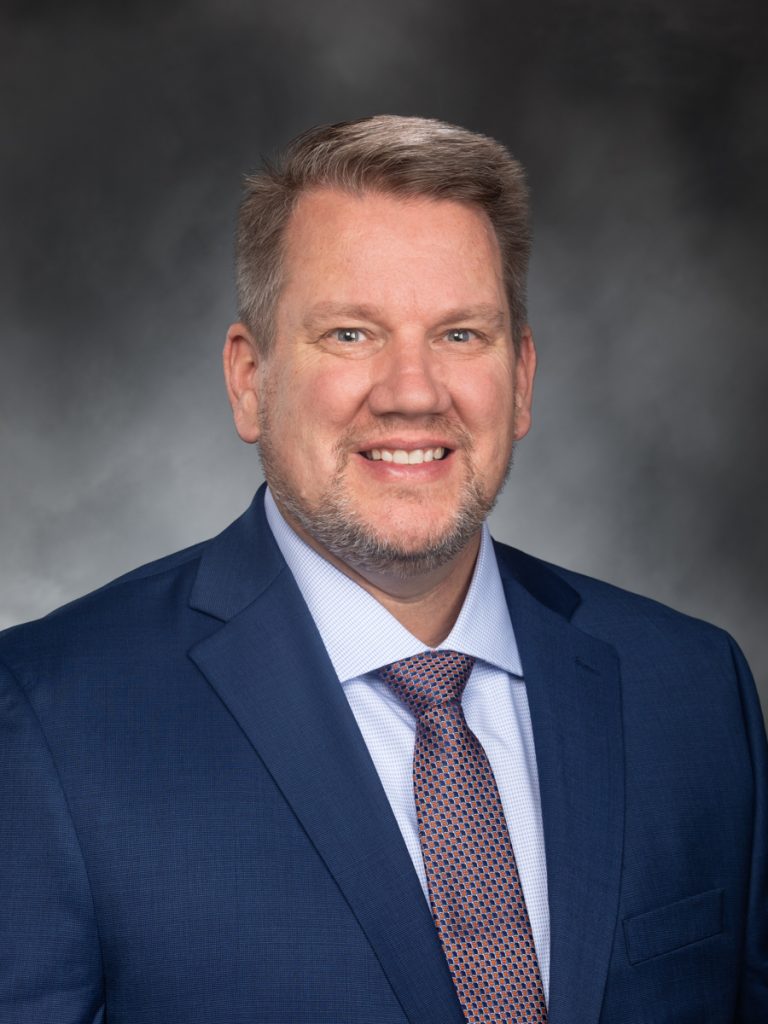 Representative Low was emcee at the Boys & Girls Clubs' 2023 State Youth of the Year breakfast at the Governor's Mansion on Wednesday, March 22.
Despite a busy schedule, Low hasn't missed a vote on the Snohomish County Council nor in Olympia this year. The workload is more than manageable, he told the Lynnwood Times in an interview last week, believing he was ready for the state legislature on day one.
Out of Representative Low's seven bills, four have already passed the House. One of these, HR-4618, a resolution bill honoring individuals with Turner Syndrome—a chromosomal condition that alters development in women.
In each of his bills, the co-sponsor is a Democrat except the bill dealing with organ transport vehicles (HB-1271) because he wanted to include seatmate Rep. Carolyn Eslick as a co-sponsor. This bill overwhelmingly passed the House on March 3 with 95 yeas, no nays, and 3 excused. It is not in the Senate Rules Committee.
Being a Republican in a Democrat-led House and gaining bipartisan support on a number of his bills, comes down to building trust and cooperation across the aisle, Low added.
"It takes a lot of work and cooperation to get a bill across the finish line – it truly does," said Low. "It takes a lot of work to even get bills heard in committee."
Other bills of Low that have passed the House and now in the Senate are: HB1031, which makes it easier to be honored with a medal of valor and is co-sponsored by Rep. Cindy Ryu of Lynnwood, HB-1504 and ensuring elementary school students receive sufficient recess time and is co-sponsored by Rep. Emily Alvarado of West Seattle.
One of Low's bills, HB-1096—dealing with amateur sports officials—was unable to receive a hearing despite it gaining broad bipartisan support which Rep. Low told the Lynnwood Times, "Is just the nature of legislation sometimes."
Another bill, HB-1442, defining synthetic media in campaigns for elective office, passed out of committee but did not gain a hearing in the House since a companion bill in the Senate was chosen that became the model, with it being amended to include some of Low's bill's language.
"This is one that's going to be on the rise now that technology is getting so good and we're not going to be able to tell the difference between a real recording of somebody and an artificial intelligence recording of somebody" said Low. "People are going to be able to do that in campaigns, with synthetic media, and make opponents say things they really didn't say."
In addition to the bills that Rep. Low was the primary sponsor, he co-sponsored 43 others including HB-1668, concerning restitution for surviving minor children of deceased victims of vehicular homicide, which he worked extensively with Rep. Brandy Donaghy of Snohomish; and HB-1352, authorizing tribal investment in county investment pools, in which he co-sponsored with Rep. Chris Stearns of Auburn.
While Low contrast that choosing a single bill as his favorite is similar to choosing a favorite child, if he had to pick one, it would be HB-1271 regarding organ transport because it will "save lives."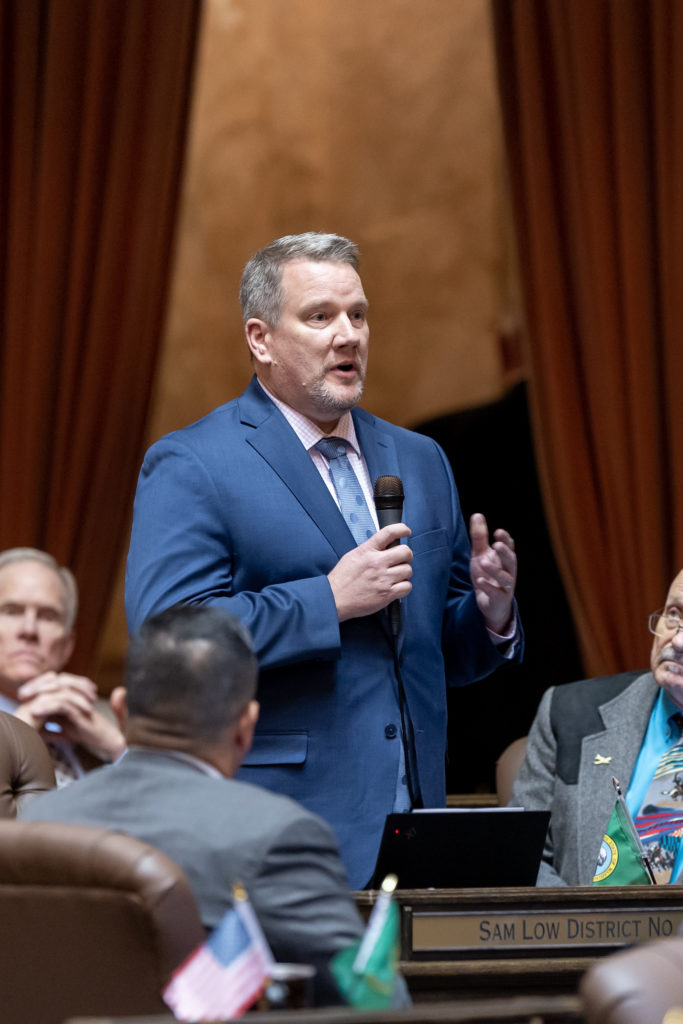 The bills Low has co-sponsored range from transportation to veteran's rights and education to public safety. All of which he shared are "big issues" in the 39th Legislative District. While transportation deals with mostly projects and budgeting, public safety comes down to policy that, in turn, protects the people, he said.
"Transportation and Public Safety are my big issues but that doesn't mean I can't work on a wide variety of other things too," said Low.
Having served on both the Lake Stevens City Council, and the Snohomish County Council, for several years, Low felt more than prepared to take upon his newly elected House seat. The biggest difference, he said, is having to secure more votes to put policy in place.
"At the state level you have to get the majority of the house, and then you have to get the majority of the Senate, and then get the Governor to agree with you," Representative Sam Low told the Lynnwood Times. So, you basically, you gotta learn to count to 76 to get it all passed."
While Low still sits on the Snohomish County Council he said the two positions "mesh really well together," in terms of scheduling, never missing a vote on either the state or county level.
A typical day for Representative Low, down in Olympia, begins with meetings beginning at 8 a.m.; however, he typically arrives at the office well before then to address emails and reply to constituents. He sits on the House Transportation Committee as assistant Ranking Member, Housing Committee, State Government and Tribal Relations, and the Rules Committee.
Sam Low and his wife, Mariah, live in Lake Stevens and have five adult children – Meghan, Caleb, Mercedes, Seth, and Vaden. He is also active with both Skagit County and Snohomish County communities in the Boys & Girls Club and also with the Lake Stevens Rotary Club where he served as President in 2016 and 2017.