Liberty Road Foundation: Bridging the for-profit and nonprofit worlds
REDMOND, Wash., March 27, 2023—Last month John Dammarell, of Liberty Road Foundation, did 10,000 pushups to raise money to combat sex trafficking—an act he calls "doing what you love, to fight what you hate."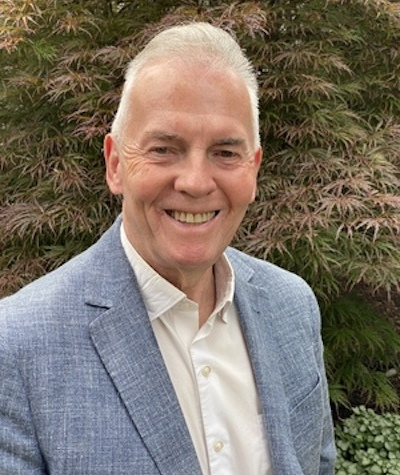 Initially challenged to do eight thousand pushups at $1 each pushup, the 82-year-old matched and raised the original challenge, raking in $10,000 for this challenge alone, but collected over $75,000, in 28 days, to help fight this issue he feels strongly about.
"I love pushups and I hate sex trafficking," Dammarell told the Lynnwood Times.
It is moments like this that keeps Dammarell going with no plan to retire as Executive Director of Liberty Road Foundation, a title he's held since 2007.
"How could I do anything else but help the less fortunate with my life," said Dammarell. "To help people who are not able to help themselves…that is why Liberty Road exists."
Liberty Road's vision is to bring transformation to the business community to restore hope, dignity, and significance to those in need. The whole purpose of the nonprofit is to bridge the gap between the nonprofit world and the for-profit world. The organization aims to bring the resources of the corporations to nonprofits, such as employees to volunteer, and finances.
One of the many ways Liberty Road accomplishes this is through its leadership groups, which meet every other week, connecting professionals, building awareness on the organization's cause while supporting and inspiring leaders to act.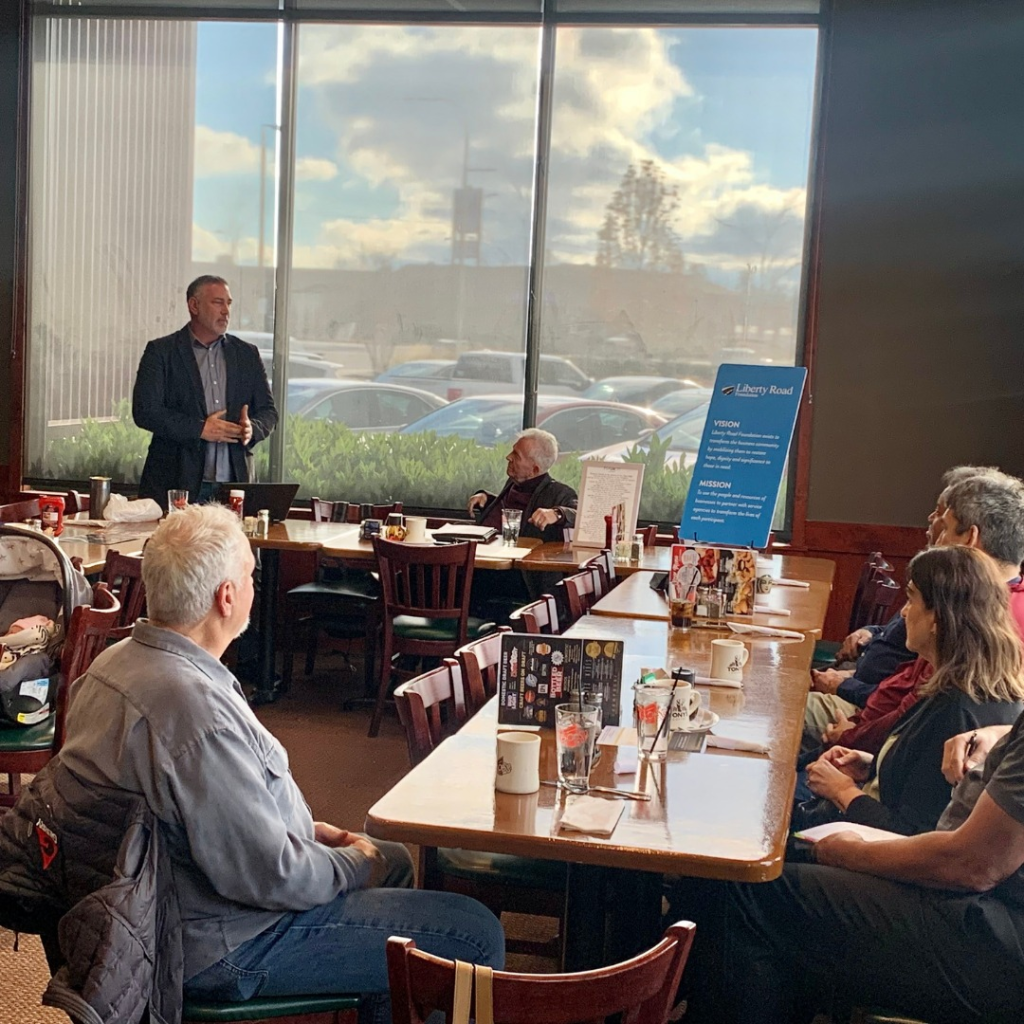 When a business gets involved, it allocates funding and volunteers directly to the nonprofits. At present, Liberty Road has eight full-time partnerships but even more "friends"—a term Liberty Road Foundation uses to indicate partnerships with nonprofits where the foundation provides volunteers but not funding.
Its partners are Gateway Medical Alliance, Jubilee REACH, The Matt Talbot Center, New Horizons, Olive Crest, Raven Rock Ranch, Reality Sports, and Urban Impact. Just one of the many "friends" of Liberty Road Foundation includes Everett-based Hoff Foundation, who work with homeless women through its shelter in Downtown Everett and its transitional housing in Marysville.
Liberty Road Foundation looks for "faith-based" or "like-minded" core values prior to establishing a partnership. Secondly, financial integrity and health are assessed, along with its volunteer program. After it is determined that an organization is for a good cause and well-respected in their community, Liberty determined the viability of long-lasting relationship.
"A lot of businesses want to help in their community, I truly believe that, but they don't know where to help," said Dammarell. "And to find out where to help they'd have to spend a lot of time researching because nobody wants to pour money down a rabbit hole…We're real careful to not throw money at every situation but we want to throw opportunity at every situation."
Dammarell shared combatting sex trafficking, homelessness, substance abuse, and increasing the accessibility of adoption and foster care as just some of the causes backed by Liberty Road Foundation.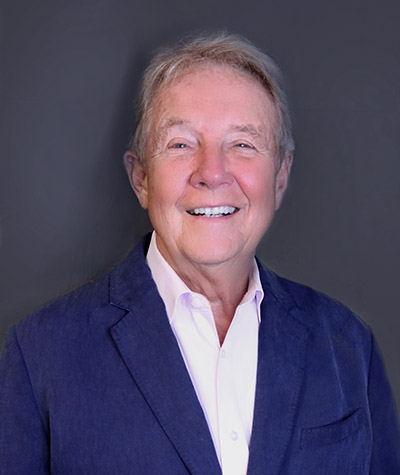 The idea for the foundation stemmed from a trip to Guatemala 20 years ago when a man named Barry Horn, Founder of Liberty Road and current Board Chair, entered into an agreement with Agros International to help rebuild three villages that had been destroyed by guerrilla warfare. At the time, Horn owned a successful mortgage company, Liberty Financial, and agreed to help rebuild those villages over the course of about eight years with a cost of approximately $500,0000.
He then noticed the road connecting these villages to the nearest town had to be rebuilt. Without a road, many villagers had to walk 3.5 miles through an extreme mountainous countryside to get their crops to market. This also reduced access to medical services, education, and various churches.
Horn returned to the US and raised approximately $80,000 before heading back to Guatemala to help rebuild that much needed road—which when completed was named Liberty Road after his business.
In 2007, John Dammarell, whose son was working for Horn's company, received a phone call from Horn to start a local foundation he believed would "transform the culture of small businesses."
Well, let's just say the rest is history!
"There's a huge gap between the for-profit world and the nonprofit world; neither of them understands each other," Dammarell said. "The for-profit world is all business, which is fine, they should be. But in the nonprofit world, you find people who are truly passionate about their vision but lack, in many cases, some business ability.
"If we can bring the two together and you can see the gifts that so many businesspeople have, and the wisdom so many of them have, and bring them to the nonprofit world, along with their finances and volunteerism, then we really feel that we can bridge that gap."
To learn more about Liberty Road Foundation visit https://www.libertyroadfoundation.org/ or simply attend one of their in-person leadership groups throughout the Puget Sound. The next leadership group in Snohomish County is scheduled for 12 p.m. at Bob's Burgers & Brew in Everett on April 5.