Mayors of Marysville and Arlington talk regional transportation improvement projects
SNOHOMISH COUNTY, Wash., April 15, 2023—Garry Clark-led Economic Alliance Snohomish County hosted Marysville Mayor John Nehring, Arlington Mayor Barbara Tolbert, along with Snohomish County Public Works—Doug McCormick, Deputy Director and County Engineer, and Kelly Snyder, Public Works Director—discuss priority regional transportation improvement projects, on Tuesday, April 12. The conversation was the latest installation of the Economic Alliance Snohomish County's ongoing Coffee Chat events.
SR-531 Widening Project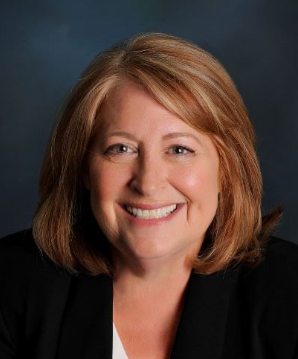 Mayor Tolbert opened the morning update with SR-531, a two-lane state highway that runs from I-5 to Highway 9 which is scheduled to be widened.
Historical records show that the corridor, which Mayor Tolbert nicknames the "Spine of the Cascade Industrial Center," dates back to the year 1908 when it was an unpaved road section. The Washington State Department of Transportation assumed the ownership and operation of the roadway in 1992. About 30,000 vehicles a day currently travel on the road.
Since the widening of SR-531 was announced as part of the Connecting Washington Transportation package in 2015 (funded with a gas tax), the city of Arlington has seen over $2 billion worth of investments by business including Amazon, SmartCap, and NorthPoint Investment, to build out the Cascade Industrial Center. In 2022 Amazon provided a $2.5 million investment in the SR-531 widening project to support freight and worker movement for their new distribution facility.
"We are working jointly with the city of Marysville to do a layout of an integrated transportation network that will help foster this growth and the jobs that it will provide," said Mayor Tolbert. "In addition to supporting a growing industrial center, this road is a vital connector for pass-through traffic from Arlington, to Marysville, and Northeast Snohomish County."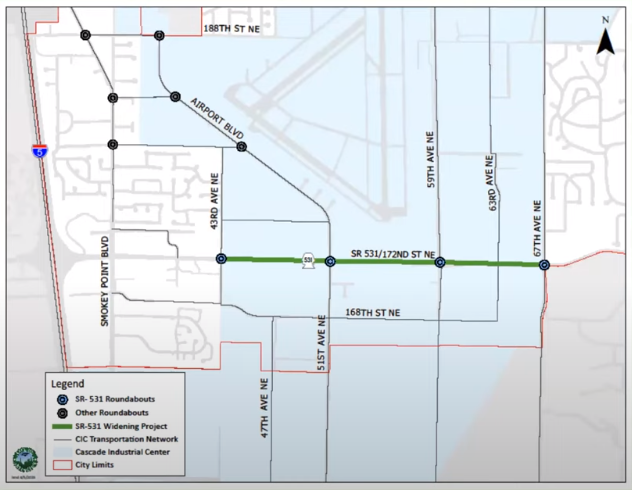 The infrastructure improvement is the first of a two-part project on the Snohomish County Regional Transportation Priority List, which would widen the road from 43rd Avenue Northeast to 67th Avenue Northeast. Phase Two of the project will widen the road from 67th Avenue Northeast to Highway 9. The project has been divided into two phases to make its funding more manageable, Tolbert said.
The project will include congestion and safety improvements at four intersections, safer access to the highway from businesses and improved access for people who walk, ride bicycles, use the bus or need Americans with Disability Act accommodations.
Costing an estimated $39.3 million, the project was scheduled to begin construction in 2023 but was delayed by the pandemic.
156th Street NE Interchange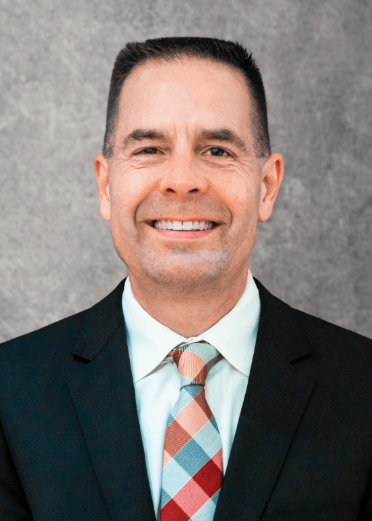 Marysville Mayor John Nehring discussed the 156th Street Northeast Interchange project. In 2008 the City of Marysville decided to work with local property owners, forming a LID to build an overpass on 156th, which was completed in 2013 using $8 million in city funds and $8 million from the local Improvement District. The over crossing has always been the first step in a long term goal of making 156th a complete interchange, Mayor Nehring said.
This Washington State Department of Transportation (WSDOT) project is scheduled to start the bid for design in mid-2023 with construction completing by end of 2025. The project also received funding through the 2015 Connecting Washington Transportation package.
The interchange improvements will complete the current half at I-5 and SR 529 interchange by constructing a new I-5 northbound off-ramp to SR 529 and a new southbound on-ramp from SR 529 to I-5. This project will reduce congestion at the interchange of I-5 and SR 528, which was identified by WSDOT as a high-accident location. The interchange improvements will allow traffic to avoid at-grade crossings with the BNSF mainline, which causes significant delays to the surrounding road system. The City completed preliminary design, started environmental review, and obtained federal approval of the Interchange Justification Report to move the project forward.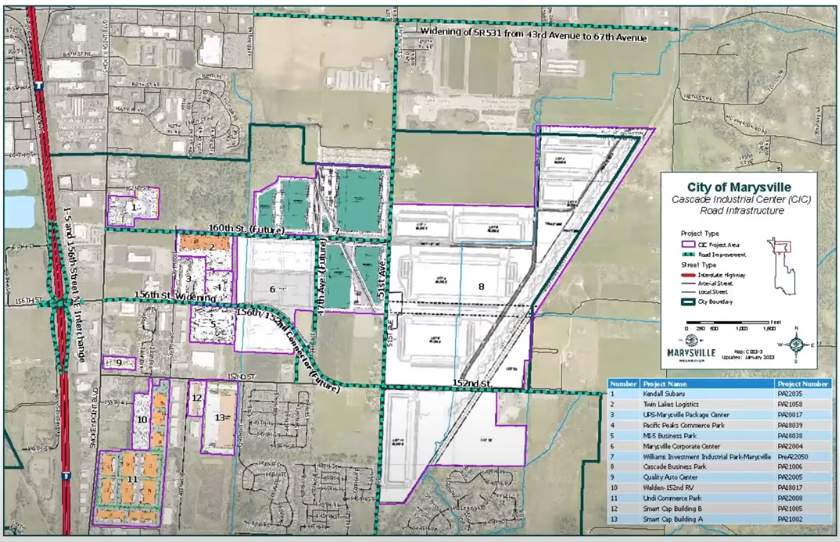 The I-5 Northbound Corridor Improvements will provide a new HOV lane on northbound I-5 between Everett and Marysville.
"This is a critical project and I think it's crucial obviously to the vitality, the growth, the traffic safety, emergency responsibility, but it also works in conjunction with 172nd," said Mayor Nehring. "If we don't take the pressure of 172nd then we're really going to have a significant problem."
2023-2028 Transportation Improvement Plant (TIP)
Director Kelly Snyder and Doug McCormick, with Snohomish County Public Works, discussed the county's $167 million, six year, Transportation Improvement Plan.
The 2023-28 Capital Improvement Program (CIP) is a component of the 2015 Capital Facilities Plan. This Snohomish County Executive's Recommended CIP was forwarded to the Council for their adoption on September 27, 2022, in conjunction with the Executive's 2023 Recommended Budget. The Plan was submitted to the Snohomish County Planning Commission for their review in a public hearing on September 27, 2022.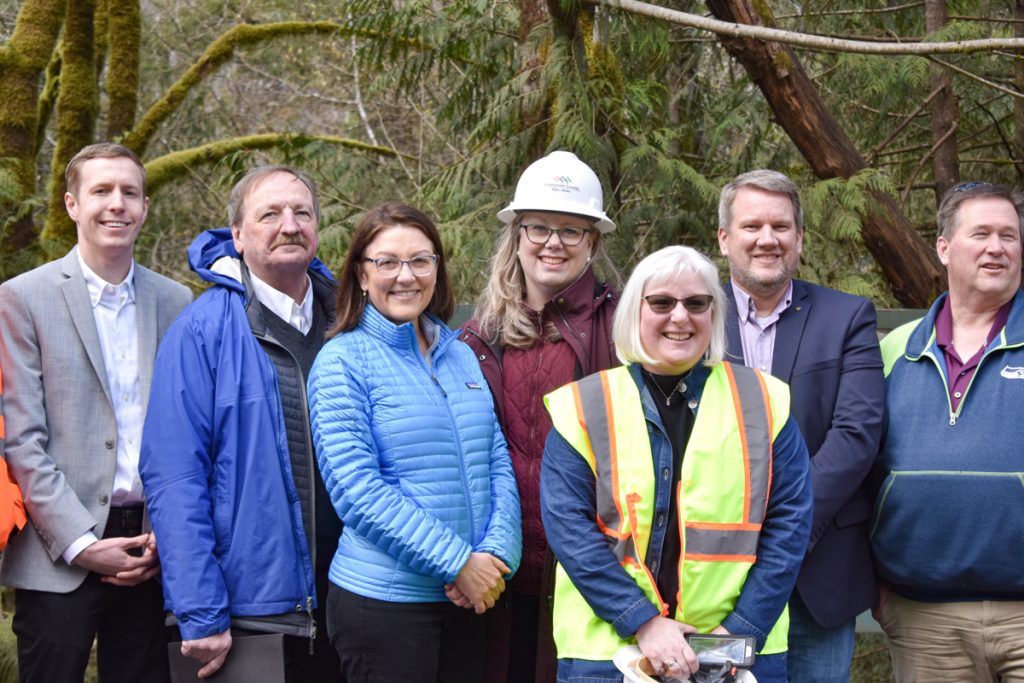 In this plan, projects highlighted in 2023 are the Pioneer Highway Preservation, 84th/163rd Avenue, Northeast RAB, 84th Street Northeast Spot Safety Improvements, SR 525 widening at Yew Way, 164th Street Southwest Overlay: Spruce Way to Ash Way, 132nd Street/Cathcart Way Overlay SHR to SR 9, Larch/Logan/Locust RAB, 35th/36th Avenue West: 164th Street Southwest to SR99, and Mann Road and Ben Howard Road Improvements.
Projects going in to 2024 include:
132nd Street/Cathcart Way Overlay SHR to SR 9
LARCH/LOGAN/LOCUST RAB
84th Street Northeast/163rd Avenue Northeast Intersection Improvements
Goodman Creek Culvert Flood Repair at MLH MP 46.5
43rd Avenue Southeast Phase 1: 188th Street Southeast to 180th Street Southeast and SR 524 RAB
Alderwood Mall Parkway: SR 525 to 168th Street Southwest
Jordan Creek Bridge #214 Replacement
Swamp Creek Bridge #503 Replacement
Red Bridge #537 Preventive Maintenance
67th Avenue Northeast at 112th Street Northeast Drainage Improvements
Granite Falls Bridge #102 Replacements
The projects are projected to total $24 million in construction costs. The funding will come from RAISE grant dollars from the federal government thanks to support from Washington delegation spearheaded by Senators Maria Cantwell (D-WA), Patty Murray (D-WA), and Representatives Suzan DelBene (WA-01) and Rick Larsen (WA-02).