Observant community member's tip leads to apprehension of felon
EVERETT, Wash., April 19, 2023—Because of the great work by an observant community member, courthouse marshals, south county deputies, Everett Police and Lynnwood's K-9 unit, a suspect with a felony Department of Corrections (DOC) warrant was apprehended on Tuesday, April 18.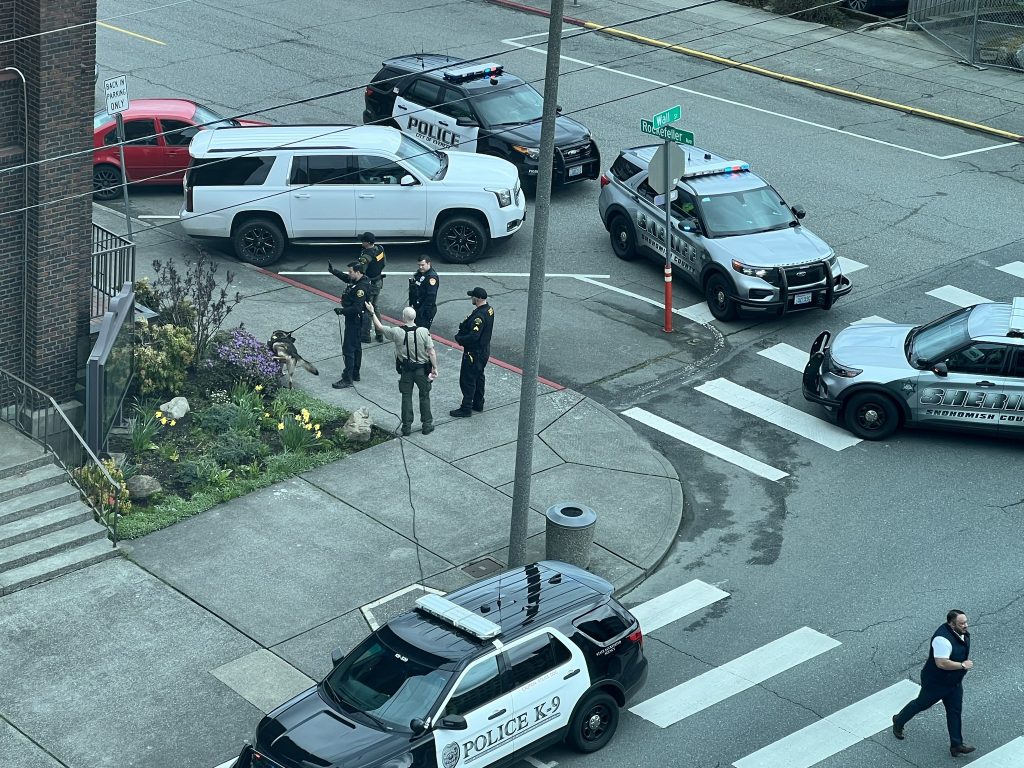 Just before 10:40 a.m. on Tuesday, the Snohomish County Sheriff's Office Courthouse Marshals were notified of a subject with a felony Department of Corrections warrant. The suspect fled the courthouse on foot upon contact by law enforcement. Marshals gave chase but suspect cleverly eluded police in the vicinity of Rockefeller and Hewitt in downtown Everett.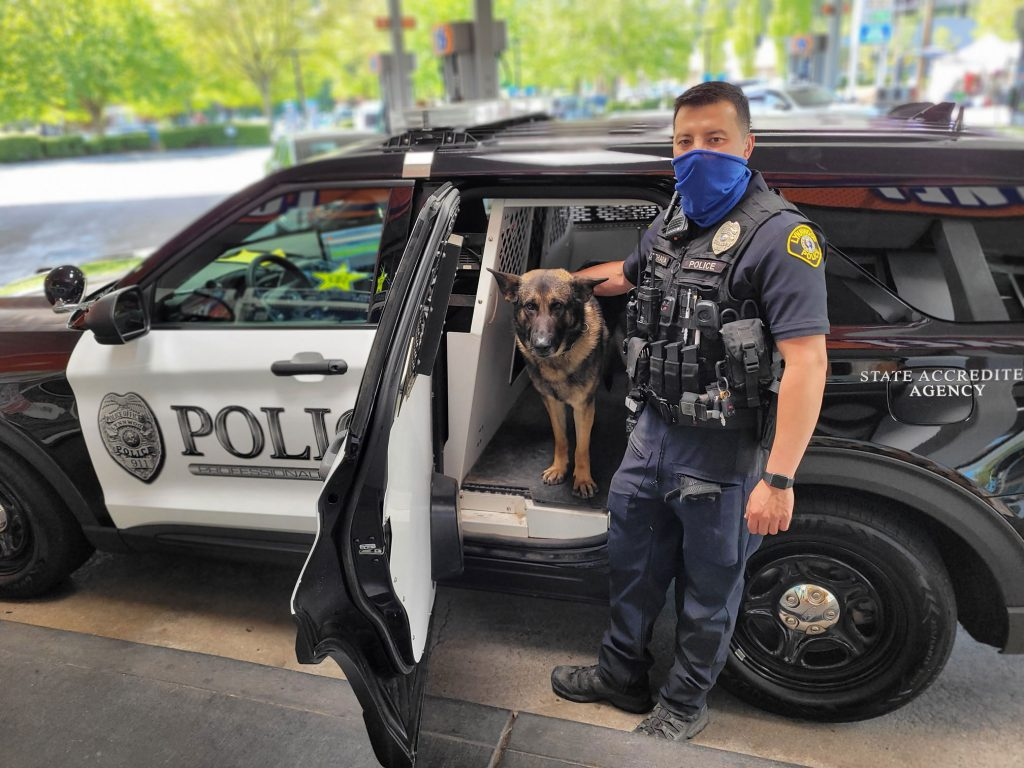 Lynnwood Police Officer Sam Zacharia with K-9 Rico joined Sheriff's Office deputies to assist. Everett Police then released a drone, and a containment perimeter was set.
Approximately one hour after the initial incident, deputies were tipped off by an observant community member who saw a person jump into the back of a vehicle prior to law enforcement combing the area.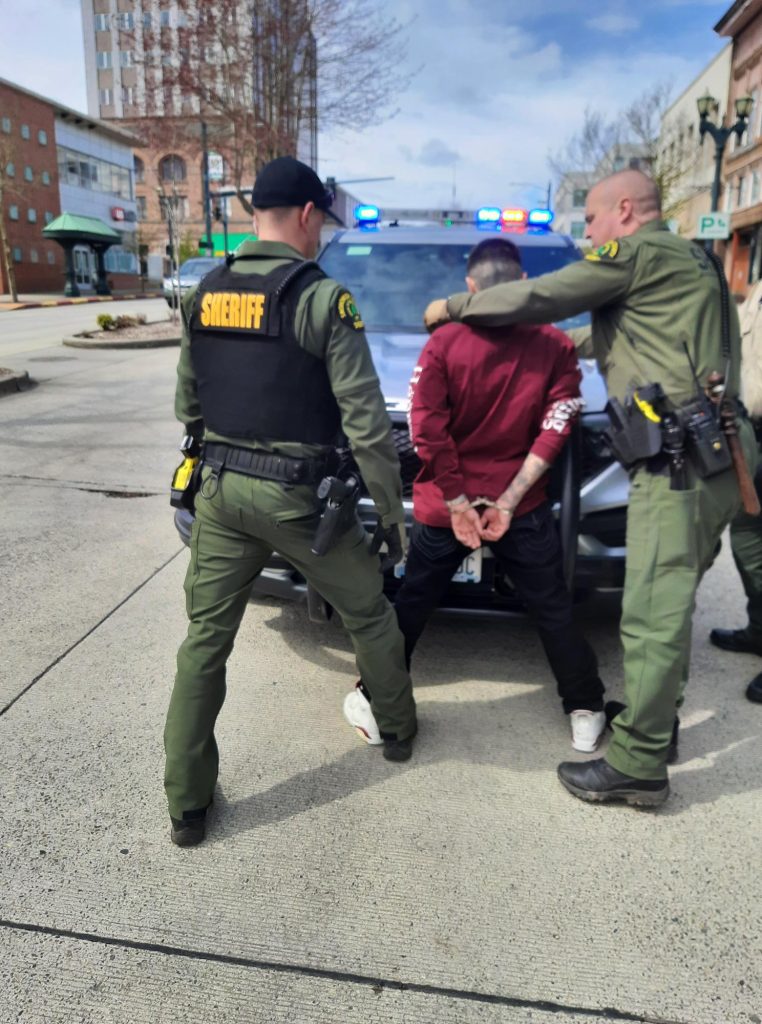 Deputies checked the vehicle from the tip and the suspect was located hiding underneath a blanket in the back. The suspect was taken into custody then transported to the Snohomish County Jail where he was booked on his DOC warrant, resisting arrest and vehicle prowl.
Shortly after the arrest, the owner of the vehicle came outside to speak with law enforcement; she did not know the suspect.