LPD K9 Car wash event at Mr. Kleen 76
LYNNWOOD, Wash., May 15, 2021 – This weekend Mr. Kleen 76 Stations teamed up with the Lynnwood Police Department (LPD) for a K9 unit car wash fundraising event. A portion of every car wash at Mr. Kleen's two Lynnwood locations went to support the LPD's K9 unit. A k-9 stuffed toy was given to those that gave an additional donation of at least $15.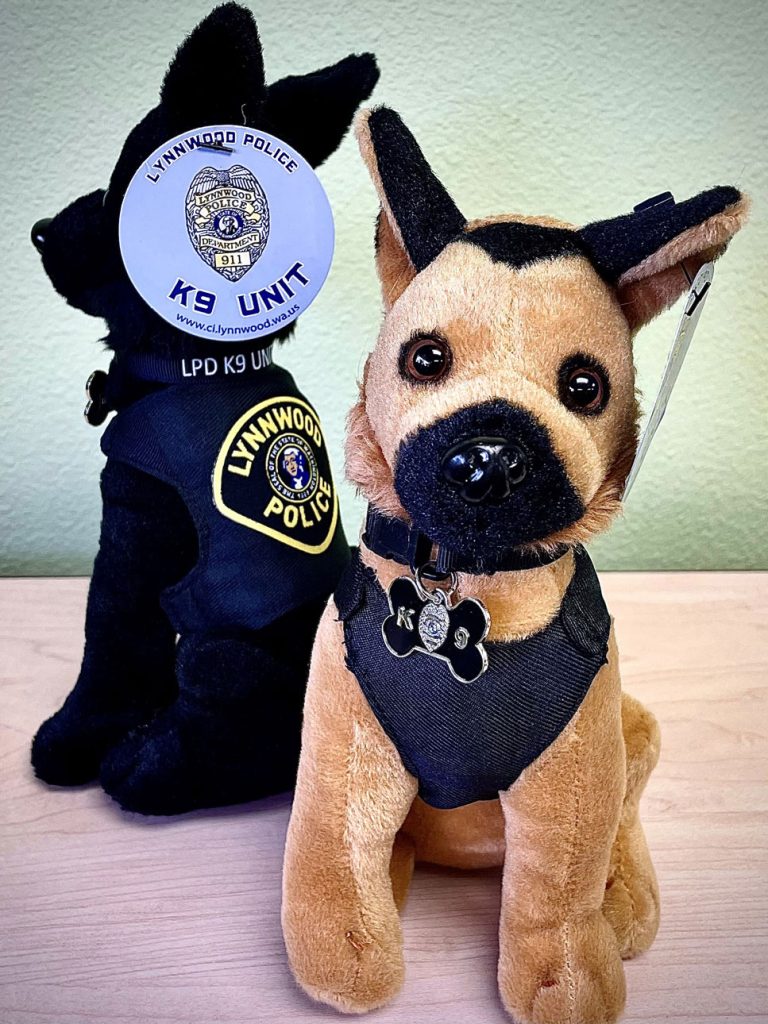 "With COVID-19 and everything that came after, this is the first event in a year that we do and that's why it is so special, along with the fundraising aspect for the K9 unit. The response and participation has been incredible. People will get the toy puppies and donate more than the actual price", said Carol Dungan, Marketing and Events Coordinator for Mr. Kleen 76 Stations.
The public had the opportunity visit the K9 officers and speak with their human partners. The four German shepherds –  Kiro, Rico, Chase and Cannon – got all the attention of course!
We had the chance to meet with K9 Officer Rico who has gone through at least 400 hours of training before joining the unit. "It is a constant training period with them. We go through a 400 hours initial training but after that they have to go almost every week to different training constantly", said officer Sam Zacharia.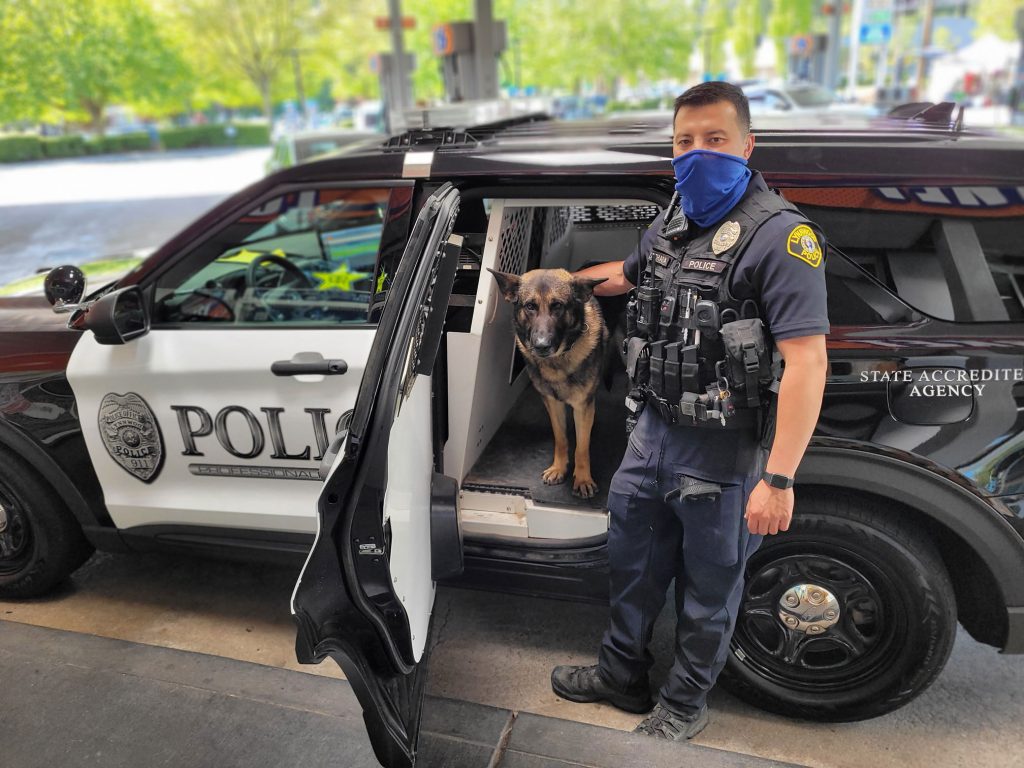 "He is my best friend. I spend more time with him than with my wife. He is with me at work and I take him home after my shift. When I had to go through something stressful during my day at work he's the one I talk to on my way back. And he is a good listener," added Zacharia
The four officers assigned to a K9 are: Sgt. Jake Shorthill, and Officers Sam Zacharia, Josh Magnuseen, and Warren Creech.
Mr Kleen 76 plans to have similar events in the future to financially assist the four-legged heroes of Lynnwood.