Possession of controlled substances will be legal in Washington state starting July 1
OLYMPIA, Wash., April 24, 2023—The 2023 legislative session ended last night without the passage of a new state law on the possession of controlled substances, leaving it now up to counties and cities to put local drug-possession laws in place once the state law adopted in 2021 expires on July 1.
SB-5536, also known as the "Blake Fix," concerning controlled substances, counterfeit substances, and legend drug possession and treatment, passed the Senate on March 3, with 28 yeas and 21 nays. The Senate's version increased the penalty for the possession of hard drugs to a gross misdemeanor from its current misdemeanor status that occurred as a result of the 2021 passage of SB-5476 in response to the state Supreme Court's 2021 Blake decision.
On April 11, the House amended the Senate's version of SB-5536, with 54 yeas and 41 nays, to limit the charge for possession back to a misdemeanor and expunge a conviction if that person has no additional arrests, charges, or convictions within a two-year period of the present conviction. The House's version would also make knowingly possessing and using controlled substances in a public place by injection, inhalation, ingestion, or any other means a misdemeanor and subject to diversion programs, undercutting recent ordinances passed by local municipalities.
After the controversial placing of an Opioid Treatment Program (OTP) next to a local Boys & Girls Club in Lynnwood earlier this year which erupted in weeks of protests, the House's amendment surprisingly would remove the requirement for Washington State Department of Health (DOH) to hold public hearings of the locations of OTPs within the local community.
After the Senate refused to go along with this weaker version in a concurrence on Friday, April 21, negotiators from the House and Senate chambers emerged with a new proposal Saturday evening that was rejected by the House on Sunday, April 23, by a 43-55 vote.
The Senate version of SB-5536, sponsored by June Robinson (D-Everett), was also supported by Snohomish County Senators: Marko Liias (D-Mukilteo), John Lovick (D-Mill Creek), Jesse Salomon (D-Shoreline), and Keith Wagonor (R-Granite Falls). The Senate's version was also supported by the Washington Association of Sheriffs and Police Chiefs (WASPC).
"We supported policies to provide incentives that encourage drug rehabilitation and treatment while holding those who are in unlawful possession of drugs accountable in a compassionate manner," WASPC released in a statement on April 24. "We supported the bill as it passed the Senate as it was a balanced approach to incentivize those found in possession of drugs to successfully complete treatment. In return, those individuals would not have a criminal record and not spend any time in jail following conviction. Only those who refused treatment would be subject to serving any time in jail."
The Association of Washington Cities (AWC) opposed language in the House version that required a prosecutor to vacate (expunge) a case after two years if there are no new criminal arrests/convictions. The AWC explained that doing so, "will add substantial administrative burden for the prosecutor, and will encourage prosecutors to not charge simple possession, eliminating the treatment pathways envisioned in the bill for that individual."
AWC also criticized the House's version believing the pre-trial diversion program as established in the House version is not workable in most jurisdictions.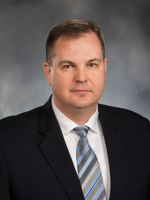 Republican Senate Leader John Braun in a statement today blames the absence of a statewide statue regarding the possession of controlled substances "a complete failure" by House Democratic leadership.
"It's as though they are heartless about the death and despair that fentanyl and other hard drugs have caused across our state, including their own districts, for most of the past two years," Braun said.
Senate Majority leader Andy Billig (D-Spokane) blamed the failure of a "Blake fix" on House Republicans stating that not one member of the Republican caucus voted for the House version Sunday night.
"I expected a bipartisan vote on this compromise bill," Billig said. "Instead, not one House Republican voted for a bill that would have made drug possession a gross misdemeanor throughout our state, as they've requested all session."
However, according to the roll call vote on Sunday, 15 Democratic members joined their Republican colleagues in the House to kill the bill such as Representatives Emily Alvarado (D-Seattle), Liz Berry (D-Seattle) and Mia Gregerson (D-SeaTac).
Governor Jay Inslee pleased with the passing of his "go-big proposals" on housing, increased funding for education, and policies to address behavioral health, public safety, and reproductive freedom this legislature session, called a failure to the Blake fix, "unacceptable."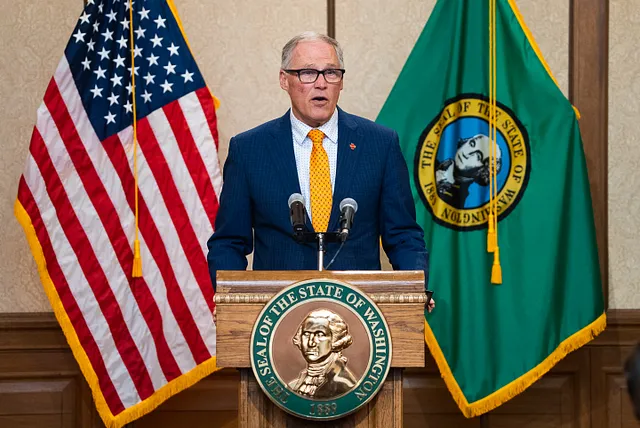 "I hope the successes of this session aren't overshadowed by the way tonight ended with the failure of the Blake bill in the House," Inslee said. "But what happened tonight was unacceptable. Decriminalization is not an option for me, and it is not an option for the state of Washington. I expect legislators to deliver a solution."
Because SB-5476 that passed in 2021 was a temporary resolution to the state Supreme Court's 2021 Blake decision, the conditions criminalizing the possession of controlled substances such as methamphetamine and fentanyl expire on July 1, 2023. If the state does nothing, technically, possessing controlled substances in Washington state will no longer be a criminal offense at the state-level. Local governments will have to enact policies and ordinances for their communities in the absence of state statute.
It is unsure if Governor Inslee will call a special session to address this upcoming public health and safety quagmire. Senator Braun shared that he doesn't see what a special session would accomplish.
"It's not clear what they [Democrat-led House and Senate] would accomplish in a special session that they couldn't get done in this 105-day session. At this point our communities would probably be better off to trust their local prosecutors, law-enforcement leaders and mayors to deal with this at the community level, with their own drug-possession laws."
Snohomish County Councilman Nate Nehring isn't wasting anytime addressing what he calls "the scourge of deadly drugs on our streets" by announcing he will be introducing a county ordinance this week outlawing drug possession "due to the legislature's inaction."
"This is unfortunate but opens the door for counties and cities to address this issue at the local level," Councilman Nehring said. "The scourge of deadly drugs on our streets is among the most pressing public safety issues our communities face. I look forward to working with my colleagues at Snohomish County to adopt reasonable regulations which lead with compassion and emphasize treatment while also holding individuals accountable for their actions."
In 2020, Oregon became the first state in the country to decriminalize hard drugs with the passing of statewide Measure 110. If no action is taken by the legislative by July 1, 2023, the absence of a statewide policy on the possession of controlled substances will create a checkered and confusing set of varying policies by municipalities throughout Washington state.
SB-5476 and the Blake Decision of 2021
The 5-4 decision by the Washington State Supreme Court stated that RCW 69.50.4013(1) – the statute that criminalized the possession of a controlled substance without a prescription – did not include "an intent requirement" and hence also violated the requirement for uniform interpretation of the Uniform Controlled Substances Act among the states, ruling the entire statute unconstitutional
Therefore, to correct this, a mens rea element, "knowingly" was added to the statutes pertaining to possession of a controlled substance, possession of a counterfeit substance, and possession of a legend drug.
SB-5476 amended state law to reducing penalties for the possession of controlled substances from felonies to a misdemeanor and where a case is legally sufficient, the prosecutor must divert a case for treatment if the alleged violation is the person's first or second violation for possession. This would decriminalize all hard drugs within the state of Washington, lessening criminal penalties for offenders.
However, for a person's third and subsequent violations, the prosecutor is not required to divert the case for treatment; hence, the accused may be subject to class B or C felonies. Also, use or delivery of drug paraphernalia no longer became a criminal offense if the use or delivery is for the purpose of testing, analyzing, packing, repacking, storing, containing, concealing, injecting, ingesting, inhaling, or otherwise introducing a controlled substance into the human body.
Republican Senators Keith Wagoner and Mike Padden introduced SB-5471 back in 2021 addressing the state Supreme Court's Blake's decision by adding conditions and penalties related to a person "knowingly" in possession of a controlled and counterfeit substances. However, the bill never made it past the Democrat-led Law & Justice committee.
---
FEATURED PHOTO SOURCE: King County Sheriff's Office