RAP Program to hold Open House, receives ongoing funding
MARYSVILLE, Wash., May 26, 2023—On Thursday, June 8, the Regional Apprenticeship Pathways (RAP) Program is hosting an open house inviting community members to join RAP students, staff, and supporters to celebrate the program this year and learn more about the students' projects. The open house will take place at the RAP Center, located at 5611 108th Street NE Marysville, from 12-1:30 p.m.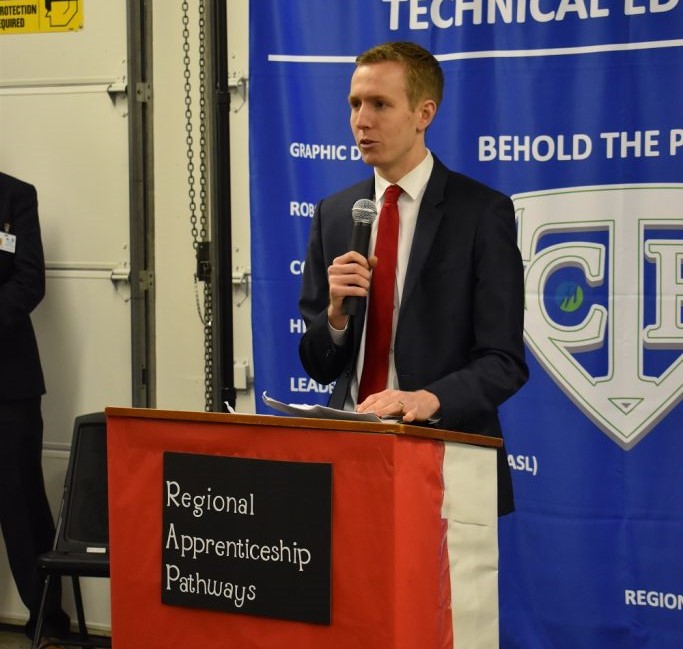 The open house will begin with a brief speaking program, followed by an opportunity for community members to tour the facility and meet and talk to students about their experiences. During the program, State Senator June Robinson will be recognized as the RAP Program Champion this year. Senator Robinson was integral in securing ongoing funding for the program this year in the legislature.
"We are excited to welcome the community to the RAP Program and recognize Senator Robinson as one of our greatest supporters," said Councilmember Nate Nehring. "This open house will highlight the great work of RAP students and give visitors a firsthand perspective into the program."
Speakers will also highlight the successful effort to receive ongoing funding from the legislature to the tune of $2 million per biennium. Since the program's inception in 2019, the legislature has funded the program with one-time funding in each biennium ($1.5 million per biennium). Securing ongoing funding at the new level signals the program's success and the legislature's recognition of the importance of training opportunities for the building and construction trades.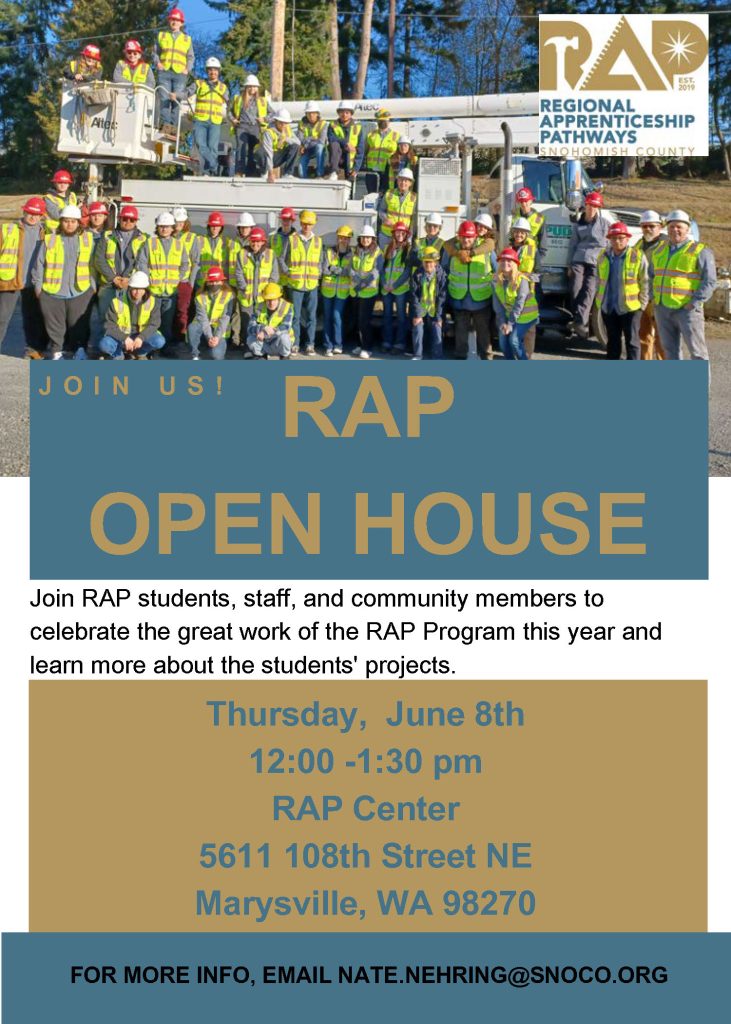 The RAP Program is a county-wide state-certified pre-apprenticeship program located on the campus of Marysville-Pilchuck High School. RAP helps students get started down the apprenticeship pathway to becoming trained professionals in the building trades.
To learn more about the RAP Program, visit their website at this link.