Memorial Day: Cities pay tribute to US military personnel who gave the ultimate sacrifice
LYNNWOOD, Wash., May 29, 2023—Approximately 150 people gathered at Veterans Park in Lynnwood City Center this Memorial Day to pay tribute to the U.S. military personnel who died while serving in the United States Armed Forces.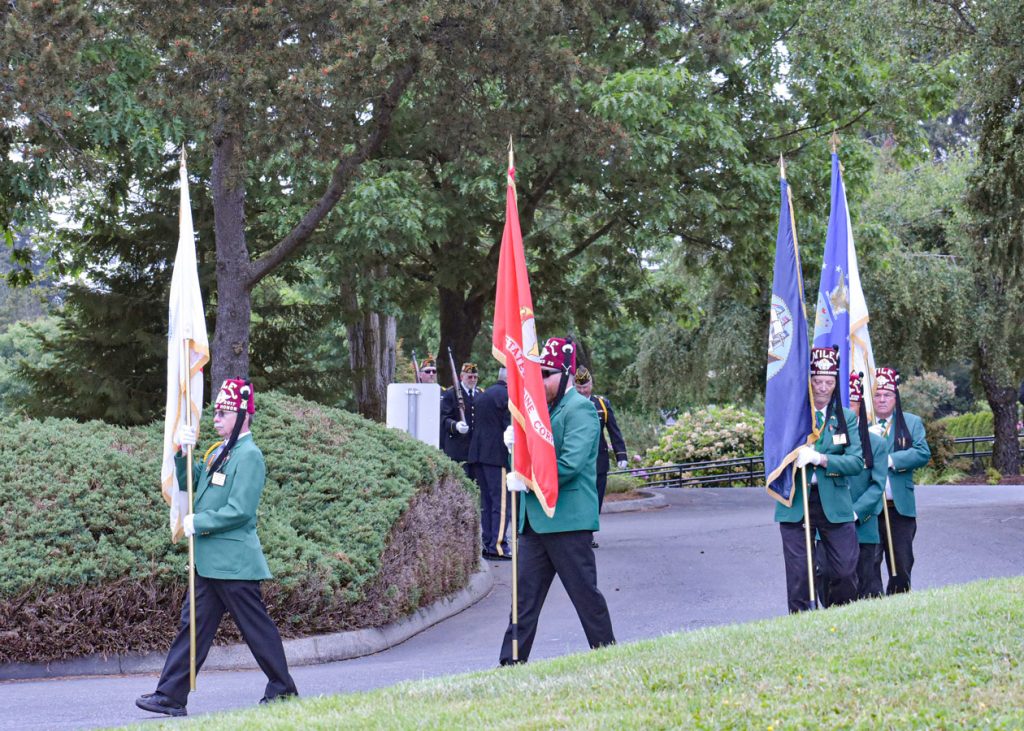 The annual event was hosted by Lynnwood American Legion Post 37 and Lynnwood Veterans of Foreign Wars Post 1040. Emcee for the ceremony was VFW Past Post Commander John Beam, U.S. Navy Veteran.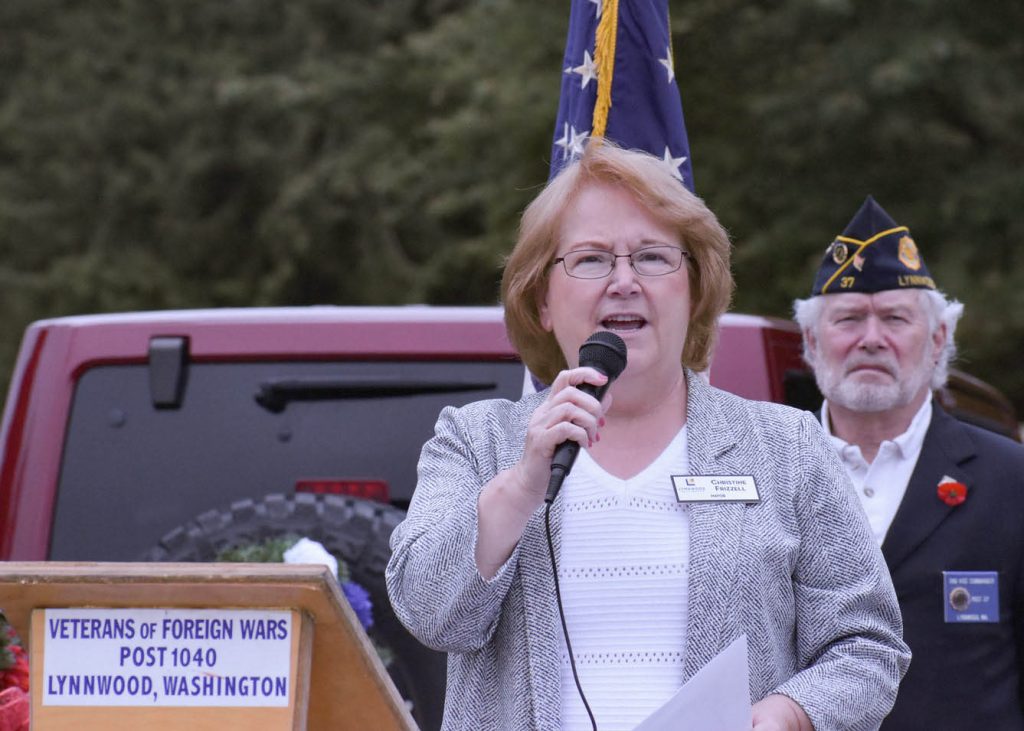 The tribute included a bugle call by VFW Post 1040 Bugler Glenn Ledbetter, U.S. Navy Veteran, and an entrance procession by the Northwest Jr. Pipe Band, Legion of Honor Nile Shrine Center, and the VFW Post 1040 Honor Guard.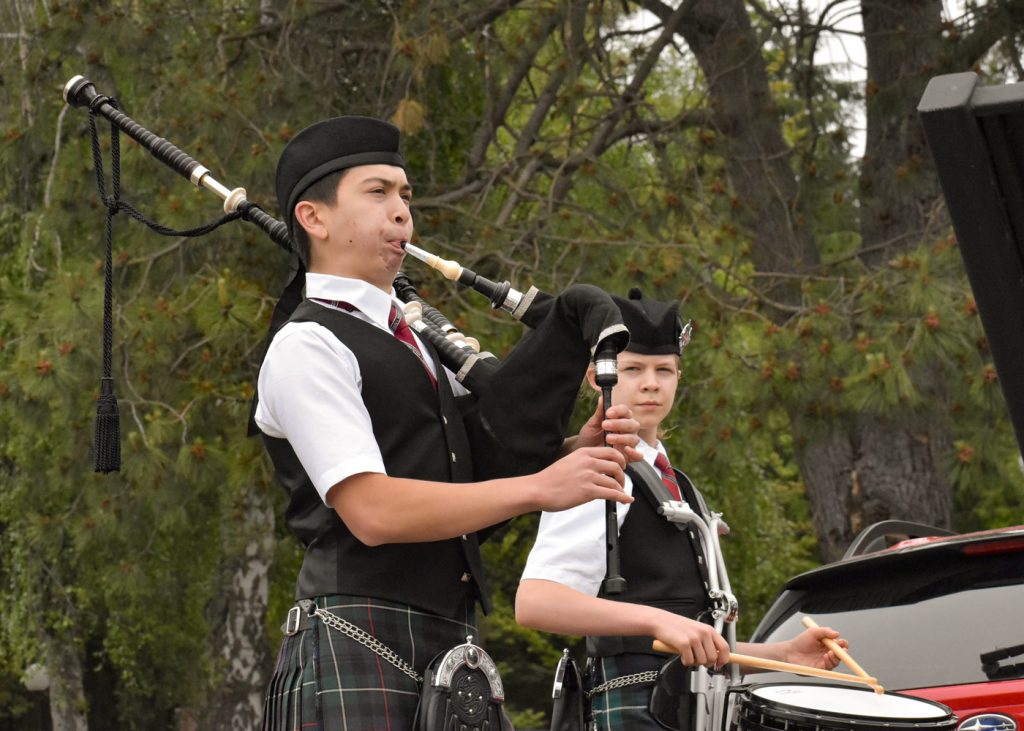 Jan Beam, VFW Post 1040 Auxiliary lead the invocation followed by the National Anthem was sung by Lynnwood firefighter Keith Sessions and Lynnwood Mayor Christine Frizzell gave the welcome address.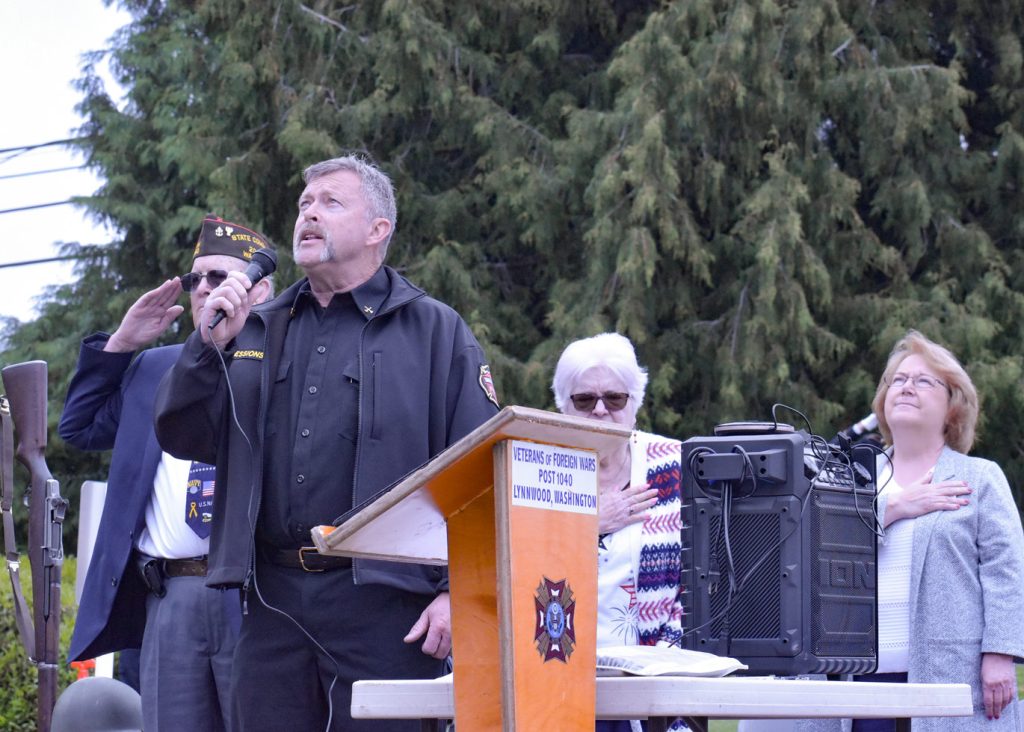 Special guest speaker, mother of two and Gold Star wife, Michelle Black, shared a message of understanding the honor and respect every service member deserves for defending the freedoms we have today.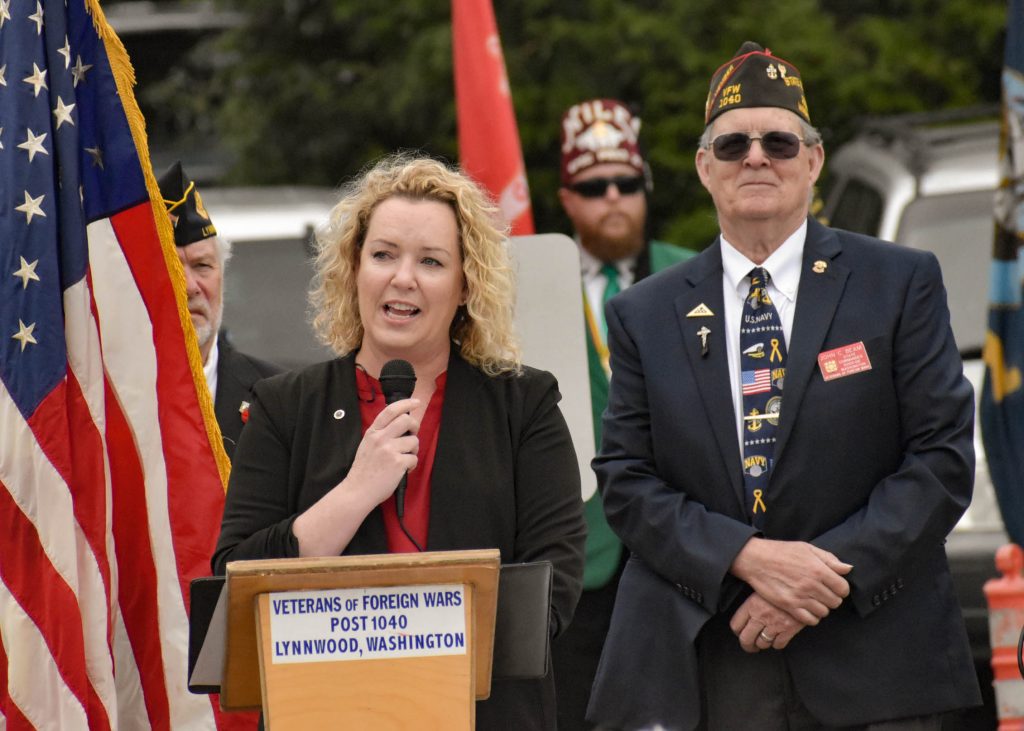 "Before that moment in Arlington, there were so many things I say differently than I do now," said Gold Star wife Michelle Black. "One glaring example is how I respond to the National Anthem. I once saw it as a symbol of my patriotism; I would hear it play and I would stand proud with my hand over my heart and my head held high. For most of my life, hearing the [National] Anthem play was like hearing a call to duty, it was a chance to stand up and show I love my county, but not anymore. Now, my knees shake, and I am barely able to stand as the tears well up as the National Anthem plays."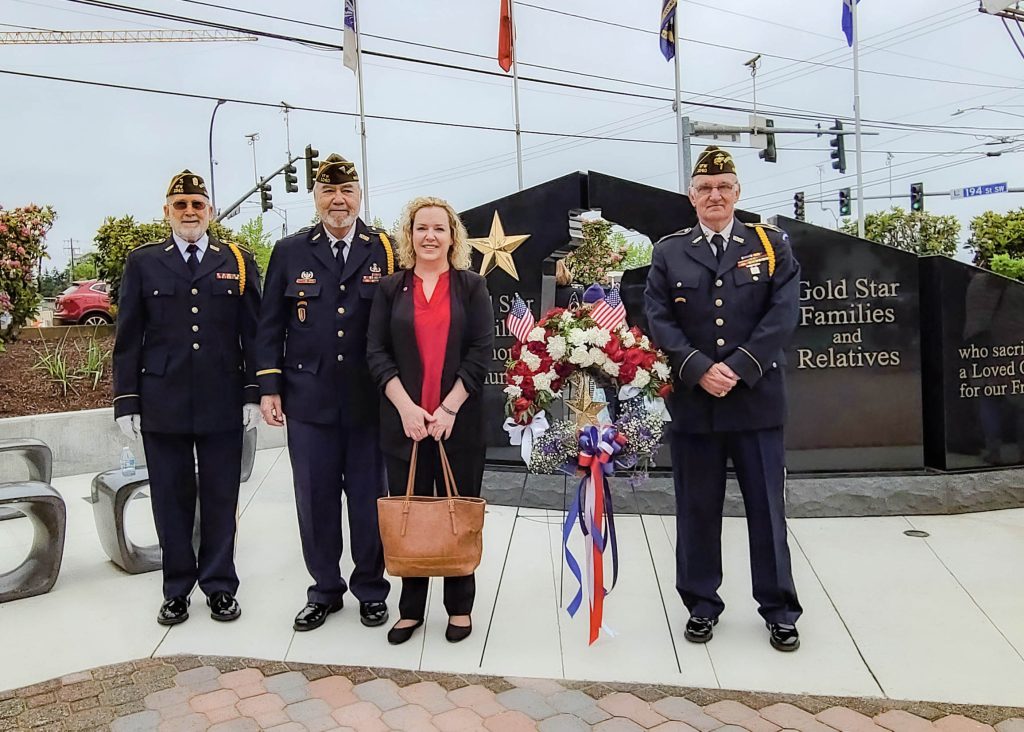 Black continued, "Only now do I fully understand exactly how much that flag costs. The blood and sacrifice of hundreds of thousands of men and women, like my husband, paid the price… But despite the pain that my family has endured and the sacrifices so many of our military families make on a daily basis, that this country is worth every single drop of blood shed and every tear cried, because greater than the lives lost, is the freedom that their sacrifice afforded."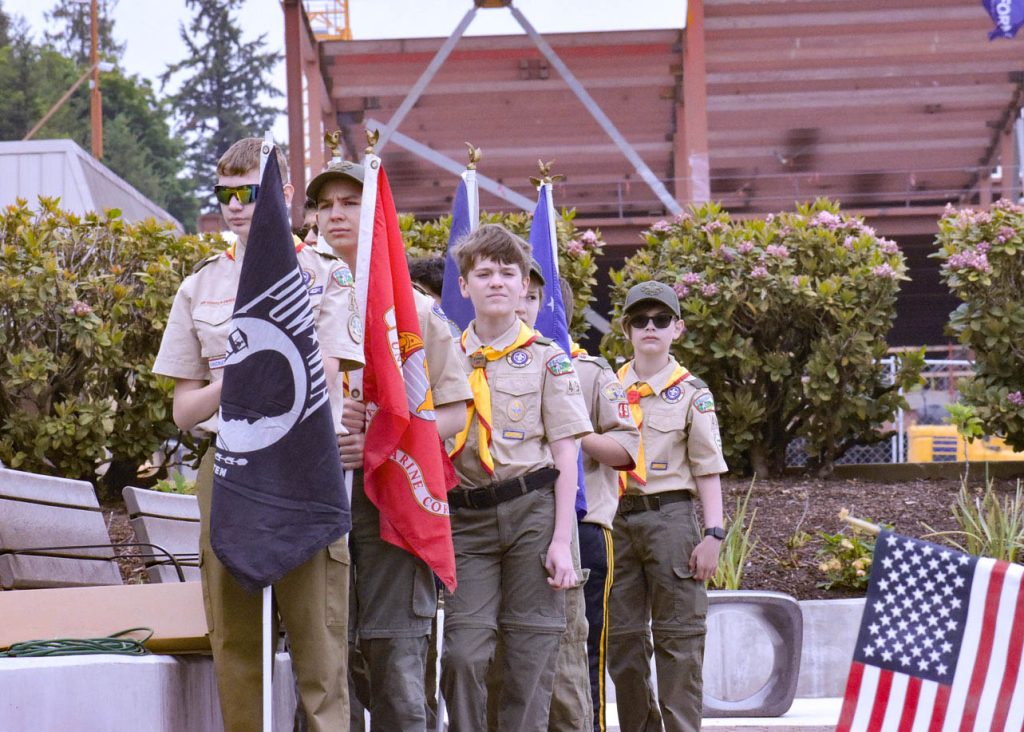 Notable attendees include Former Lynnwood Mayor Tina Roberts-Martinez, Lynnwood City Council President Shannon Sessions, Lynnwood City Council Vice President Julieta Altamirano-Crosby, Lynnwood Councilman George Hurst, and Mountlake Terrace Councilman Dr. Steve Woodard.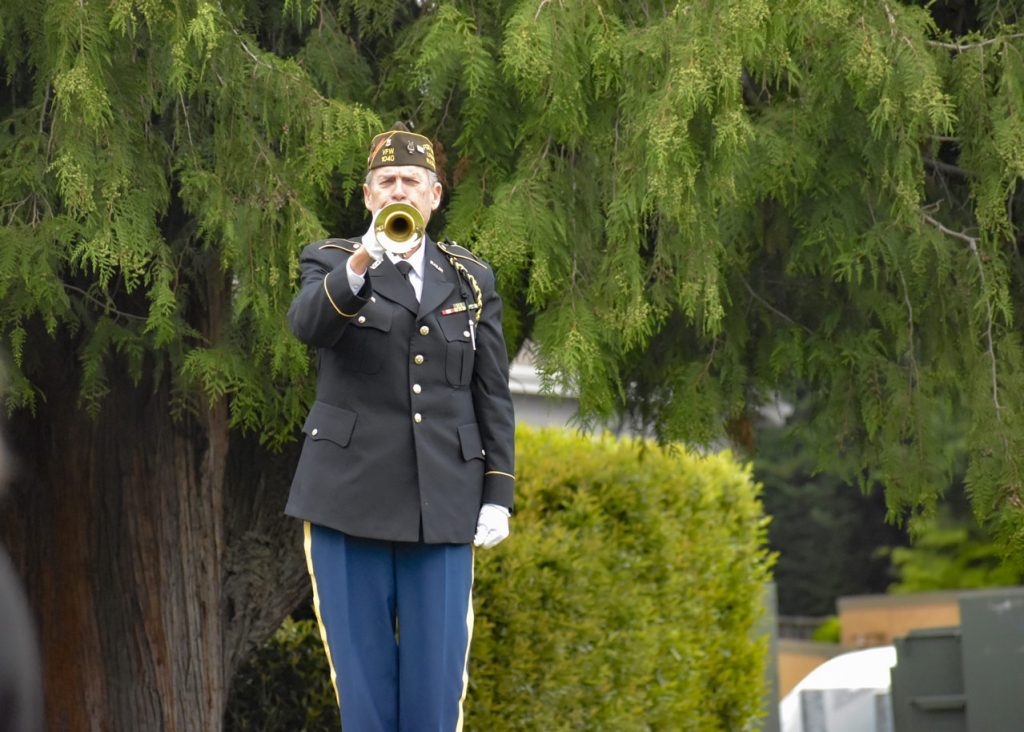 Memorial Day first took place on May 30, 1868, in Arlington National Ceremony to commemorate the sacrifices of Civil War soldiers — both Union and Confederate — and was originally called Decoration Day. One of the earliest Memorial Day ceremonies was organized by approximately 1,000 Black people freed from enslavement in Charleston, South Carolina a month after the Confederacy surrendered in 1865.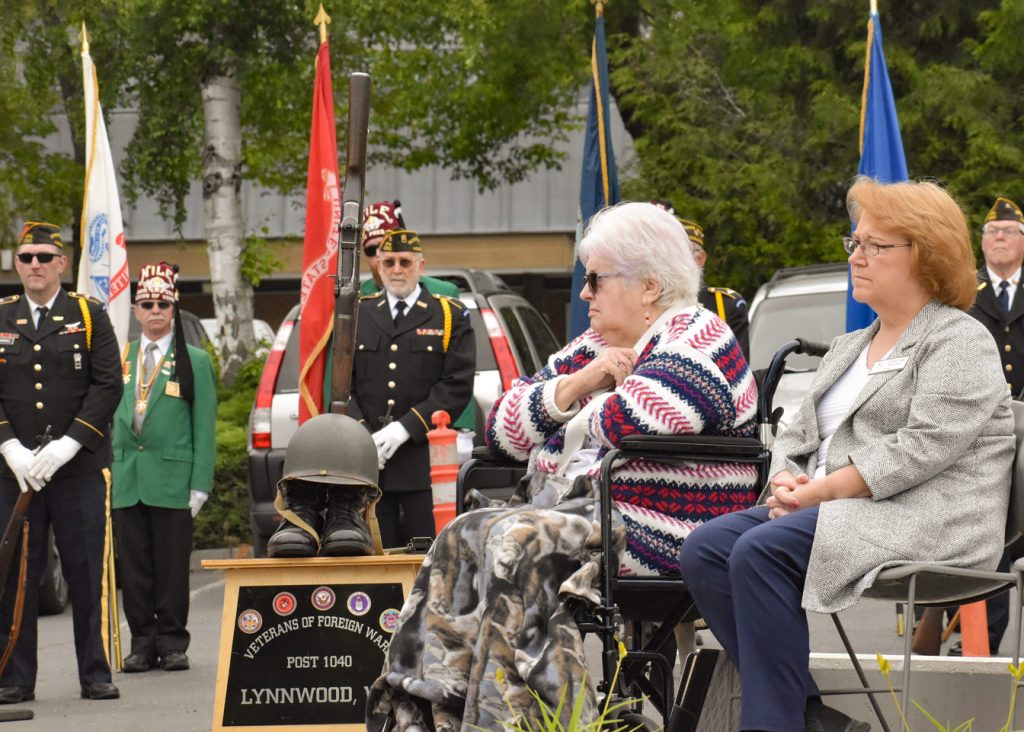 However, Waterloo was designated "The Birthplace of Memorial Day" on March 7, 1966, in Albany, New York, when Governor Nelson Rockefeller signed a proclamation of designation. It wasn't until 1971 that the U.S. Congress established the last Monday of May to officially be a federal holiday honoring Memorial Day.
Each Memorial Day, a formal ceremony takes place at the Tomb of the Unknown Soldier at Arlington National Cemetery in Virginia, where the president of the United States (or designee) lays a wreath. The flag is flow at half-staff from sunrise until noon on Memorial Day and at 3 p.m. the nation pauses for one minute to remember and honor the U.S. Military personnel who died in service; some even wear a poppy to show respect, a tradition inspired by "In Flanders Fields," a World War I poem written in 1915 by John McCrae.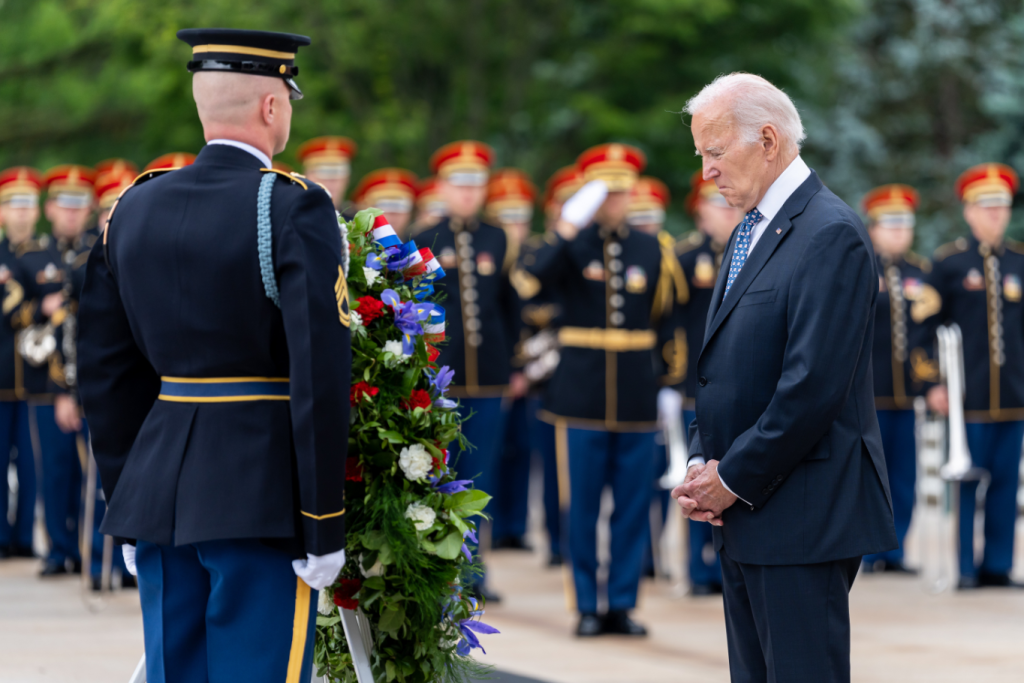 President Joe Biden today, joined by Secretary of Defense Lloyd Austin III and Chairman of the Joint Chiefs of Staff Army General Mark Milley, reminded Americans that they must ensure that democracy endures during his speech at the 155th Memorial Day commemoration at Arlington National Cemetery.
"We must be the keeper of their mission, the bearers of the flame of freedom that [has] kept burning bright for nearly 247 years," Biden said.
Biden continued, "That's the truest memorial to their lives: our actions every day to ensure that our democracy endures, our constitution endures and the soul of our nation, our decency endures."
Memorial Day ceremonies around Snohomish County
Snohomish County Sheriff's Office
On this Memorial Day, we remember and honor the men and women who gave the ultimate sacrifice while fighting for our freedom. 🇺🇸 May we never forget their courage as they defended our Nation. #MemorialDay #NeverForget pic.twitter.com/M5ASBrmNvA

— snocosheriff (@SnoCoSheriff) May 29, 2023
City of Arlington
City of Marysville
City of Mill Creek
City of Mukilteo
The Mukilteo Historical Society hosted its annual Memorial Day event on May 29 at Pioneer Cemetery located at 513 Webster St. Patriotic music started at 10:30 a.m. and was followed by the program at 11 a.m.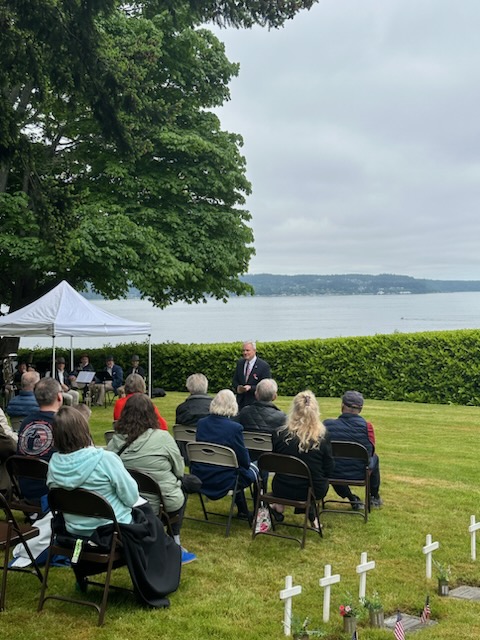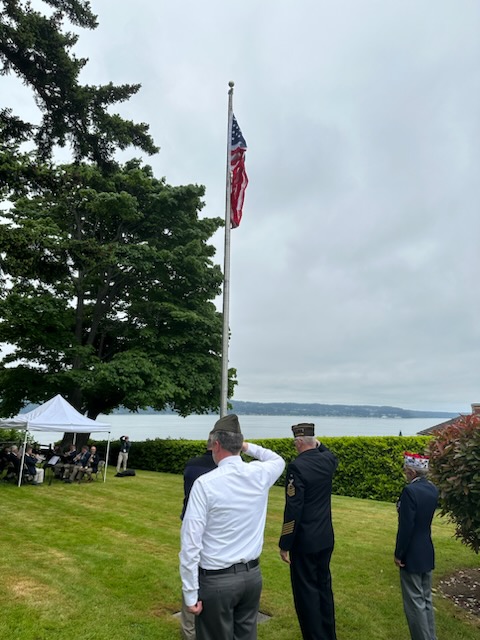 ---
Editor's Note:
Added Mill Creek photos at 3:01 p.m., Tuesday, May 30, 2023.
Added Mukilteo photos at 7:01 p.m., Monday, May 29, 2023.