Mukilteo Robotics team "Modulo" reflects on their World Championships experience
MUKILTEO, Wash., June 1, 2023—Mukilteo Robotics senior team "Modulo," returned from Dallas, Texas in May, after competing against the top robotics teams from across the globe in the 2023 VEX Robotics World Championship. 
"I am so proud of the hard work and dedication they put into earning their spot at this competition," Kamiak Principal Steven Shurtleff told the Lynnwood Times. "Their creativity and teamwork are to be commended."
This year the VEX Robotics challenge was "Spin Up" which had over 11,500 teams from 40 countries competing for the top spot. Team Modulo finished 46 out of 79 in their division, winning a total of five of ten games. The primary objective of the game is to build a bot using approved materials that could shoot yellow disks into nets. 
"It was fun to watch the Modulo team at Worlds," Mukilteo Robotics Coach Pete Stiles said. "They never gave up on their robot, determined what could be done better and spent all their efforts to improve it."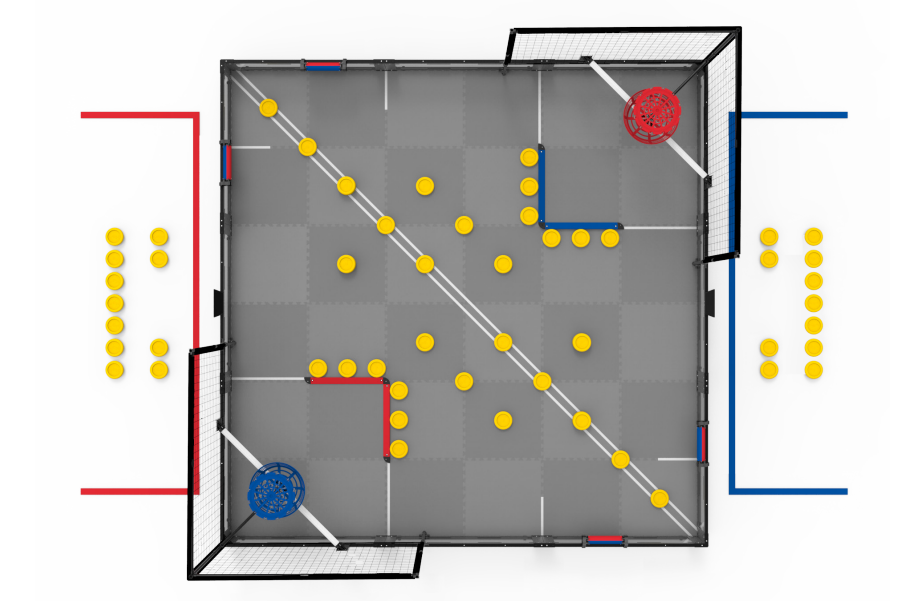 "In our final match, the bot was working reasonably well and we ended up beating one of the top teams, which was a nice accomplishment to finish VEX with," said Sean, the former club president and team leader of Modulo.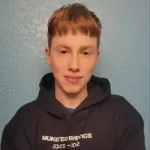 Team members Sean, Derek, Oliver, Scott, Vincent, and Long spent months preparing for the competition and constantly improving their bot for the challenge.
"It was very fun and I got to talk with a lot of different people from around the world," said Derek, a team member on Modulo. "[…] I felt that it was a fulfilling
experience." 
Though building and programming played a fundamental part of being in a robotics team, Derek shared that he believed "being able to talk with other people," and communication with other teams were equally essential skills.
"It was amazing to see all the robotics teams that were there. I have watched a lot of robot reveals and match videos on youtube so it was really cool to see those teams in person,' said Sean.
Modulo, being a relatively new team, accomplished much in their two years in VEX.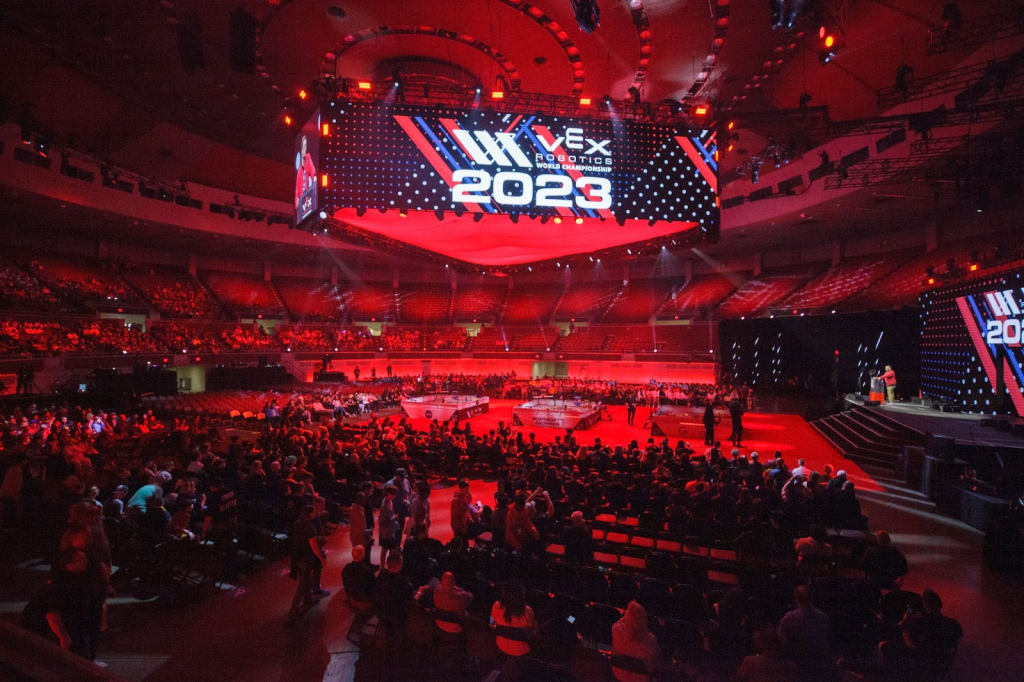 "Modulo is special because we exist solely because of the passion of our team," Sean told the Lynnwood Times. "This organization had to be completely rebuilt after COVID, so it is impressive that we were able to produce a worlds-level robot, basically out of thin air. The hill we had to climb to get to worlds was much taller than other teams."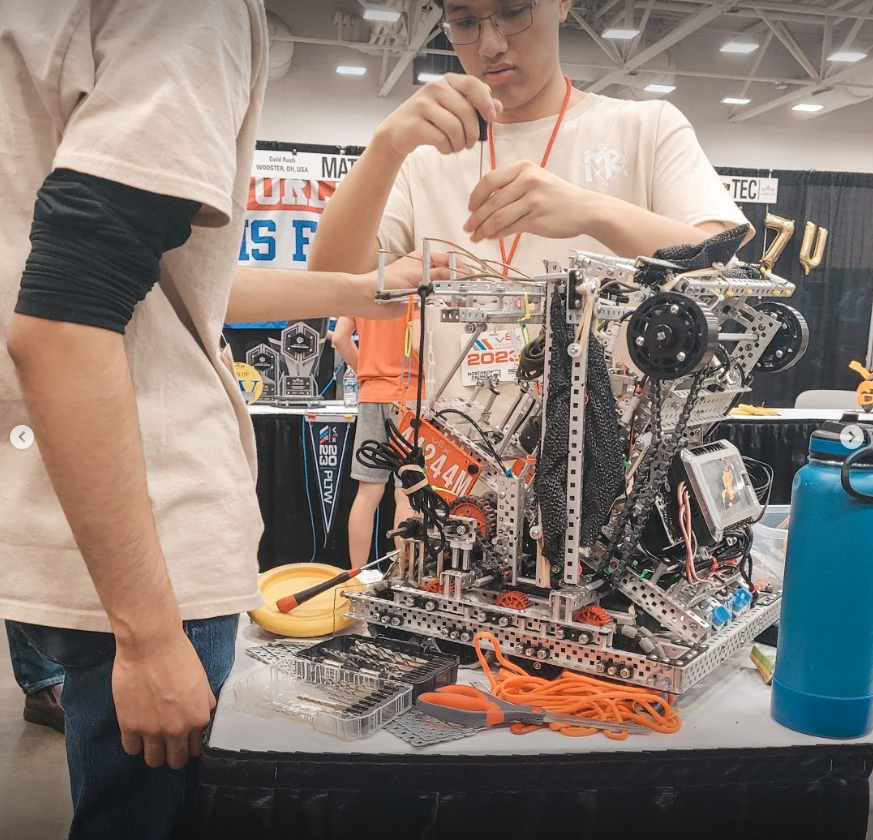 Mukilteo Robotics has consistently provided an inclusive environment, welcoming individuals of all backgrounds to learn how to overcome complex challenges. Both robot parts and field elements can be expensive, with this year alone costing Mukilteo Robotics over $11,000, and next year's estimated cost being approximately $30,000. Many teams in Washington state require a membership fee upwards of several thousand dollars. Mukilteo Robotics, however, is free for all who are willing to put in the work and dedication.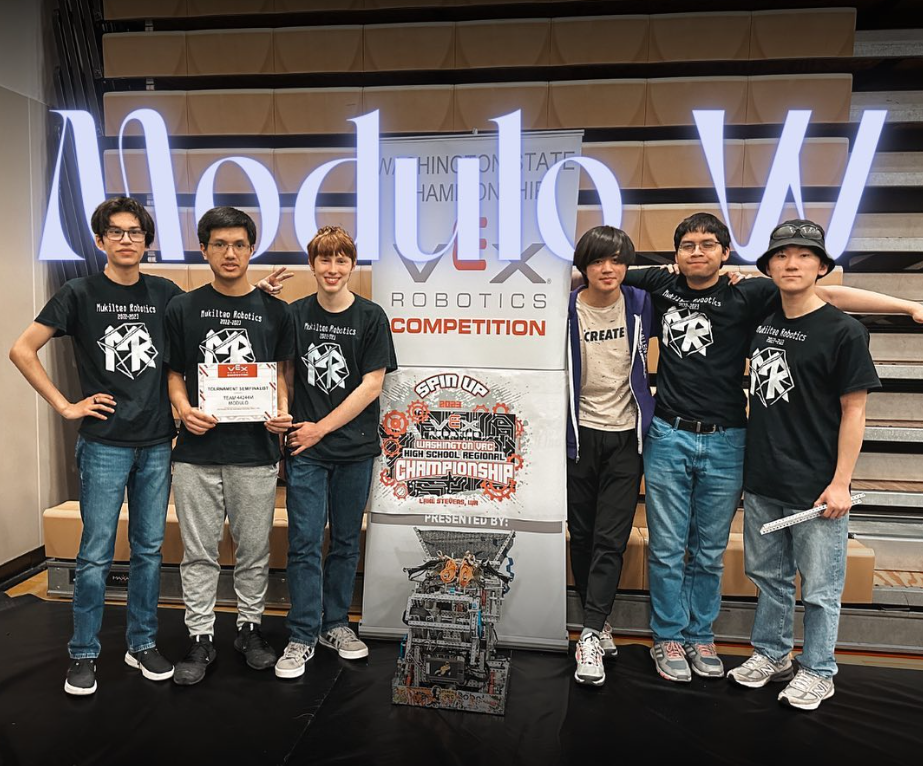 This is made possible by the facility that ElectroImpact allowed the teams to use, along with their initial $3,000 donation, as well as contributions from Kevin Taylor, the owner of Fastest Labs in Texas, who provided the majority of funding for Modulos trip to worlds .
Stiles explains that he would like to gradually grow the club by welcoming newcomers, instructing them, and inspiring their enthusiasm to become competitive.
Aside from their senior team, Mukilteo Robotics also has a middle school team dubbed "Liberi," a freshman team named "Nox," as well as a high school team called "Skill Issue."
This year, all four teams got invitations to the Washington State-level competition. Skill Issue was awarded "Judges Award," an award that is given to a team that demonstrates communication skills, teamwork, professionalism, and a student-centered ethos.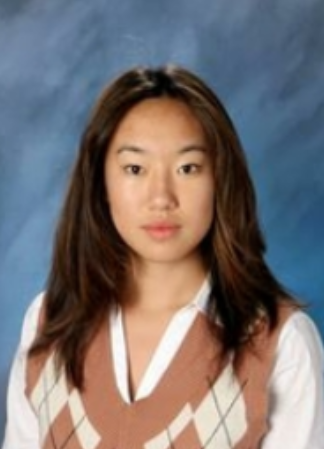 The club president for the upcoming year, Rachel, alongside other board members, are determined in their commitment to advance a greater number of teams to both state-level and global competitions.
"I hope that Mukilteo Robotics can send at least one team every year to worlds," affirmed Stiles.
Mukilteo Robotics plans to open another high school team, as well as add new members to its existing teams — applications close on June 2.
"Mukilteo Robotics gives you the freedom to build and design whatever you want,"
Rachel told the Lynnwood Times. "You have the freedom to build and design whatever you want, with the only limits being your imagination which is one of the reasons I love this club so much."
As a woman in the stem field, and the first female president of the robotics club, Rachel shares, "The STEM field is competitive, and the imbalance between men and women in the STEM field leaves women feeling out of place." she said. "But I hope to show young girls that they can have a successful career, even in a historically male-dominated field."
On Thursday, June 1, Mukilteo Robotics will be hosting an open house event, providing an opportunity for the public, parents, and sponsors to gain insight into the workings of the club. To learn more information about the open house, email hello@mukilteorobotics.org.
"Robotics requires passion and experience. You need experience in order to know how to build an optimal robot and you need passion in order to make that into a reality," shared Sean.
The game for next year's season, "Over Under" was announced during the 2023-2024 World Competition, a game where robots shoot 'acorns' into nets and climb towers.

"It looks really fun because it requires multiple components to be designed, built, and tested. It will be exciting to see teams test their acorn-shooting and tower-climbing robots," said Sean. 
To learn more about Mukilteo Robotics visit https://mukilteorobotics.org/.