Executive Somers visits Scandinavia to forge investment opportunities for county
OSLO, NORWAY, June 7, 2023—Snohomish County Executive Dave Somers and County Councilman Nate Nehring traveled to Iceland and Norway last month to meet with government officials and businesses to form relationships and future investment opportunities for the county.
Seattle Mayor Bruce Harrell, Port of Seattle Executive Director Steve Metruck, President and CEO of Snohomish County Economic Alliance Garry Clark, Propeller Airports CEO Brett Smith, and executives from Microsoft and Boeing were also in attendance among several other key figures.
The trip was part of the International Leadership Mission, formerly called the International Study Mission, created by the Trade Development Alliance of Greater Seattle. The Alliance began taking these trips annually back in 1993 until the pandemic put a standstill on international travel after the team's trip to Ireland in 2019. The Alliance recommenced trips in 2022 with a visit to Japan.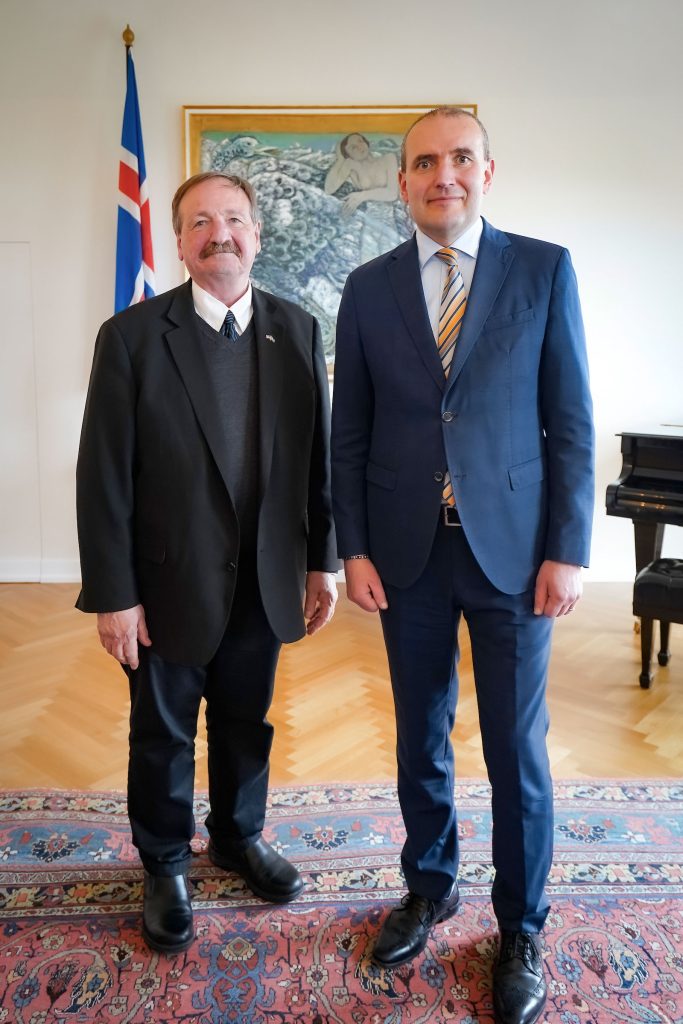 "I see these trips as a really great opportunity for local leaders to come together to look at challenges that face everyone globally in similar regions like ours," Neepaporn "A" Boungjaktha, Executive Director of Economic Development for Snohomish County, told the Lynnwood Times. "The places we went to are facing the same issues that we are; housing, workforce, the green transition…the best part about going globally with this is we're not just looking internally."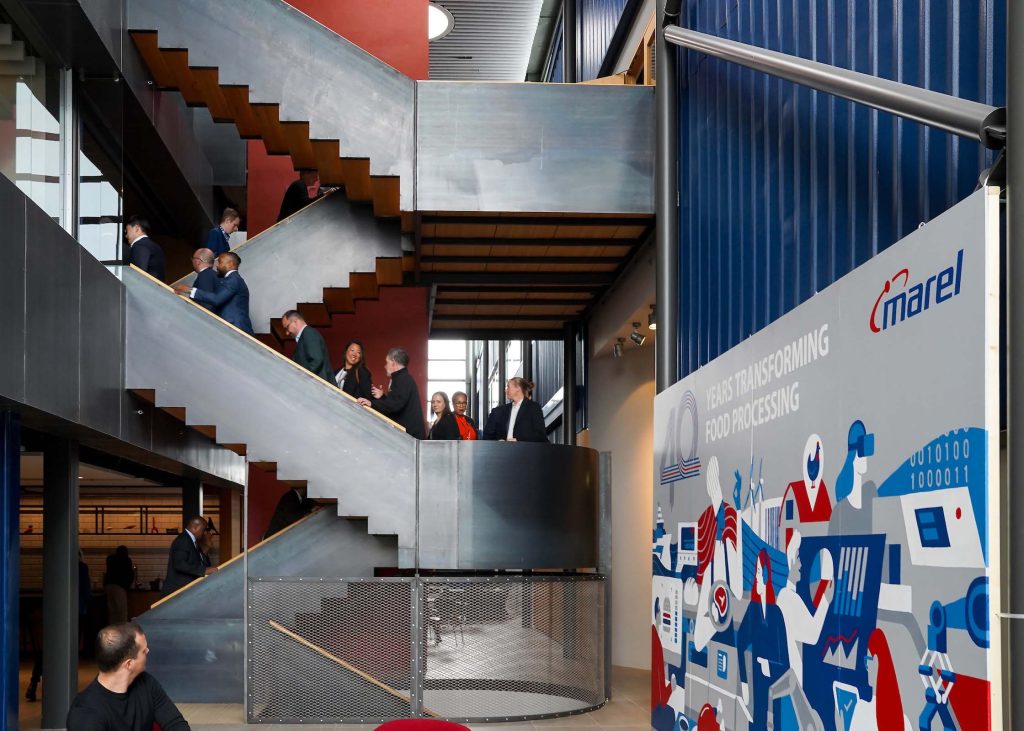 The trip spanned from May 20 through May 27, beginning in Iceland's largest city, Reykjavik, where the team visited the Blue Lagoon resort, the Höfõi House, met with U.S. Embassy officials, toured the multi-national food processing company Marel, and met with the President of Iceland, Guðni Th. Jóhannesson.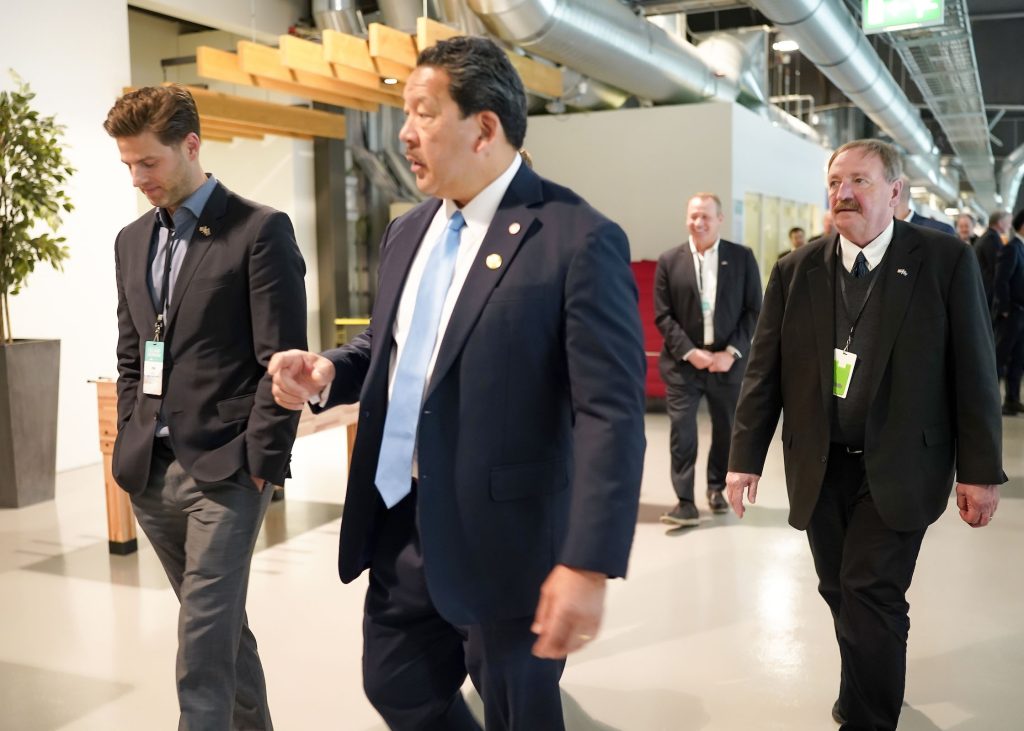 On May 23 the group traveled to Oslo, Norway, where they toured the Oslo Opera House, met with leaders in green energy, toured the Nordic Fram Museum, and engaged in a floating sauna experience.
The woman who owns this floating sauna company is a former pilot for Norwegian Airlines. After visiting a floating, wood-fired, sauna to clear her mind and think about her next venture in life, she decided to create her own floating sauna company that she hopes to expand to South Lake Union in Seattle soon.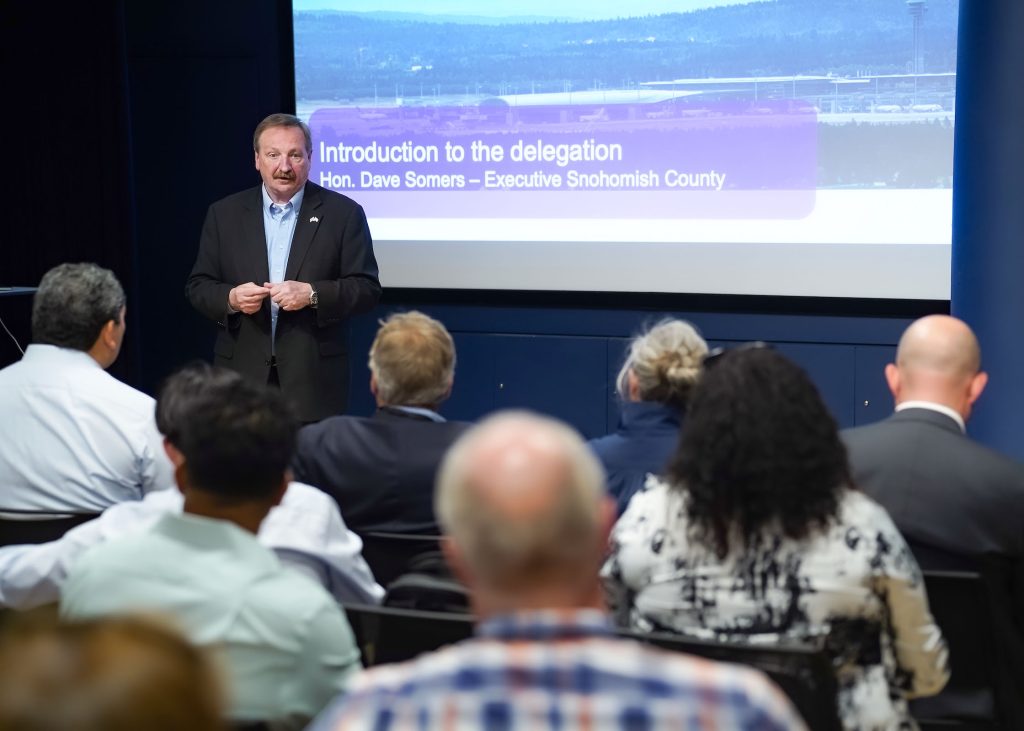 Another company the group met with was Avinor, who is a wholly-owned state limited company under the Norwegian Ministry of Transport and Communications. Avinor is responsible for 43 state-owned airports and has taken a leading role in reducing climate gas emissions from the aviation industry by developing electric aircrafts and supplying sustainable jet fuel. The company also provides safe and efficient travels for around 50 million passengers annually, half of which travel to and from Oslo Airport.
While here, the group discussed cleaner, greener, jet fuel sources otherwise known as SAF (or Sustainable Aviation Fuel), which the country of Norway has been producing since opening a plant in the town of Mosjøen in April of this year.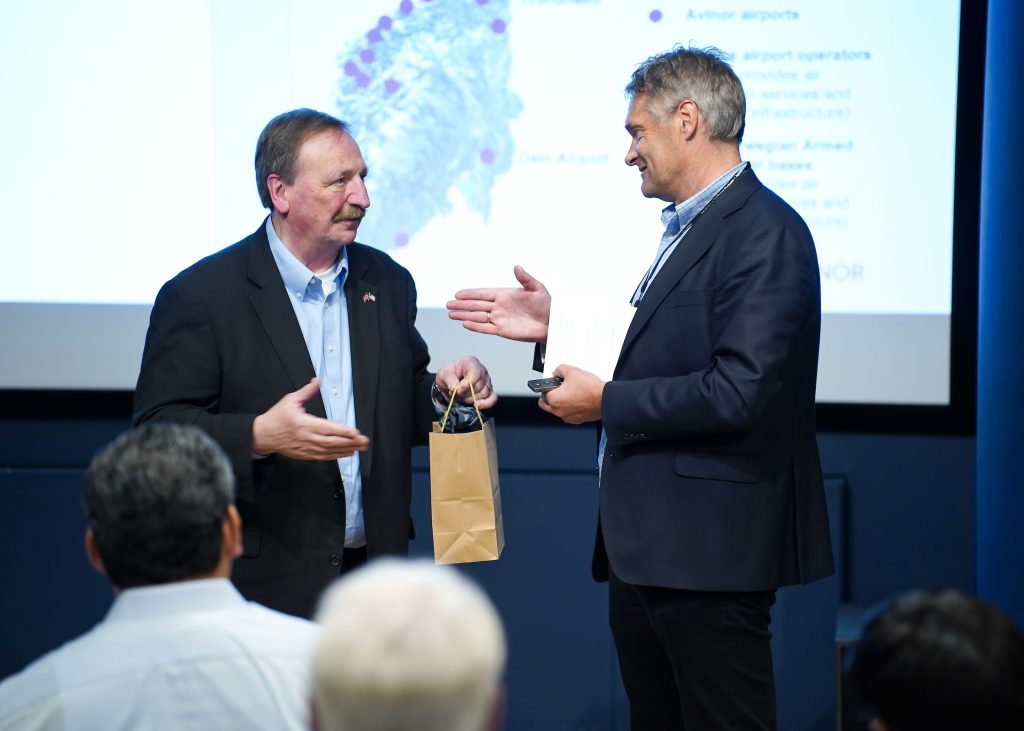 Across the pond, in March, 2023, Snohomish County established the world's first Research and Development Center for Sustainable Aviation Fuels (SAF) at Paine Field, aligning with this shared mission.
The group also visited Mjøstårnet in the town of Brumunddal, which is the world's tallest wooden building at 280-feet high, used for hotels, apartments, retail and office space. Similar to the parallels found between Norway's SAF plant and Paine Field's SAF Research and Development Center, this mixed-use building drew comparisons to Darrington's Wood Innovation Center in Snohomish County.
The Wood Innovation Center is a collaboration between the city of Darrington and non-profit land trust organization Forterra to create a 62-acre campus that will house high-tech wood product companies to reinvigorate the wood products industry in the area.
"I'm hoping we're going to be able to invite the architect, the designer, the developer, and the Governor that supported this whole project in Norway to come to Snohomish County so we can share with them the Wood Innovation Center," said Boungjaktha.
Eventually, Boungjaktha continued, the hope is to create an all-wood hotel similar to Norway'sMjøstårnet, using locally sourced, cross-laminated timber (CLT) somewhere in Snohomish County.
"What better way than to work with our counterparts we just met on our Norway trip, and use their equities and their guidance to help us do that in Snohomish County," said Boungjaktha.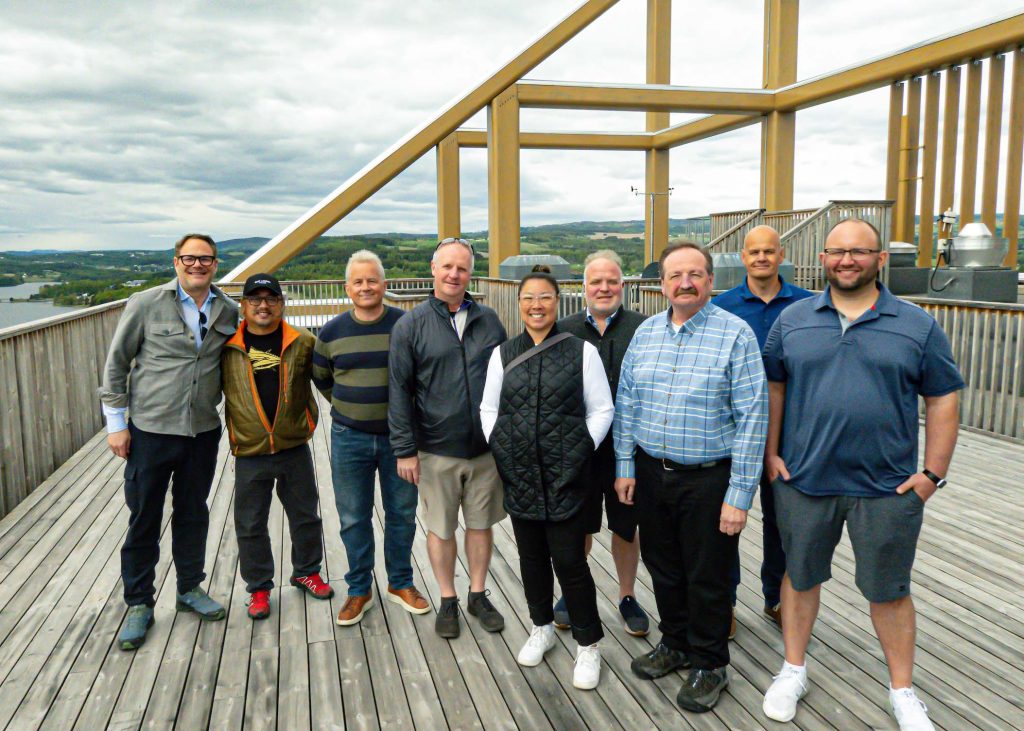 One of Boungjaktha's biggest takeaways from the trip was touring this wooden structure and how it was a living example of how Snohomish County can be more "circular" with its economy, specifically as it relates to wood. An example she gave is biofuel. In the European Union only certain byproducts can be used for biofuel, one of the most popular, and viable from the union's perspective, is wood chips.
Alaska Airlines, Boeing, and Washington State University have already created a formula using wood chips for fuel. Alaska and Boeing have even used that fuel as part of its ecoDemonstrator program.
"We know that we have forests, we know that we want to use them for CLT, but what if we could create those wood chips for a better way to create SAF?" Boungjaktha asked. "That was the biggest piece for me, something that was totally unexpected. i just went to see a wood hotel, but then all of these great ideas on how we begin to connect the dots to the existing work, or the future work, that we want to do to create those jobs, create innovation, and get us to that green transition to a climate economy."
The Trade Development Alliance partners with the Seattle Metropolitan Chamber of Commerce each year to bring Greater Seattle leaders from government, business, education, and nonprofits to a dynamic international region as part of its International Leadership Missions.
The purpose of these trips is to foster stronger and deeper relationships and lasting connections with key global leaders and businesses for the betterment of Seattle's regional economy.