Marysville police looking for burglary suspect who assaulted woman
MARYSVILLE, Wash., June 10, 2023—Detectives are investigating a burglary and assault that occurred in the 17400 block of 27th Ave in Marysville at about 8:40 a.m. on Wednesday, June 7. Marysville Detectives are asking for the public's help. If you know anything about this crime or recognize the individual depicted in the sketch, please contact Detective Perry at 360-363-8300.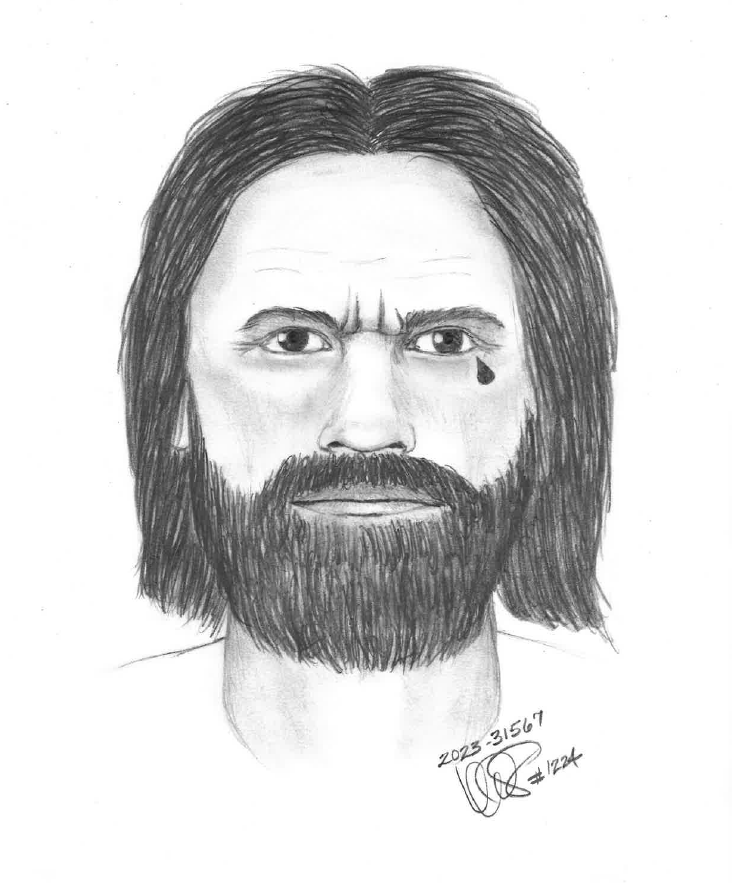 Detective Sergeant Chris Jones states, "We definitely want to identify this dangerous individual and get him off the streets."
A Marysville woman was home alone when an unknown assailant entered her home and grabbed her from behind and pulled her down. The woman was able to break free from the suspect's grasp and reach a handgun that was in a bag nearby. She struck the suspect in the head at which time he fled out the back door.
A K-9 track was initiated but was unsuccessful in locating the suspect.
The suspect is described as a white male, between 40 and 50 years of age, with brown eyes and longer brown or dark-colored hair. He is between 5 feet 1 inch and less than 6 feet tall with an average build. The suspect also has a full beard and a tattoo of a teardrop at the corner of his left eye.
---
SOURCE: Marysville Police