Lynnwood Police Chief retires after 30 years of service
LYNNWOOD, Wash., June 16, 2023—Lynnwood Police Chief Jim Nelson has announced that he is retiring after 30 years of serving the community. His last day is scheduled for July 31.
Nelson joined the Lynnwood Police Department on August 1, 1993. Throughout his time with the department, he's held a variety of roles including detective sergeant, sergeant with the South Snohomish County Narcotics, commander of the detention division/municipal jail, and Deputy Chief. His first day as Chief was August 1, 2020, and his date of retirement will be August 1, 2023 – exactly 30 years.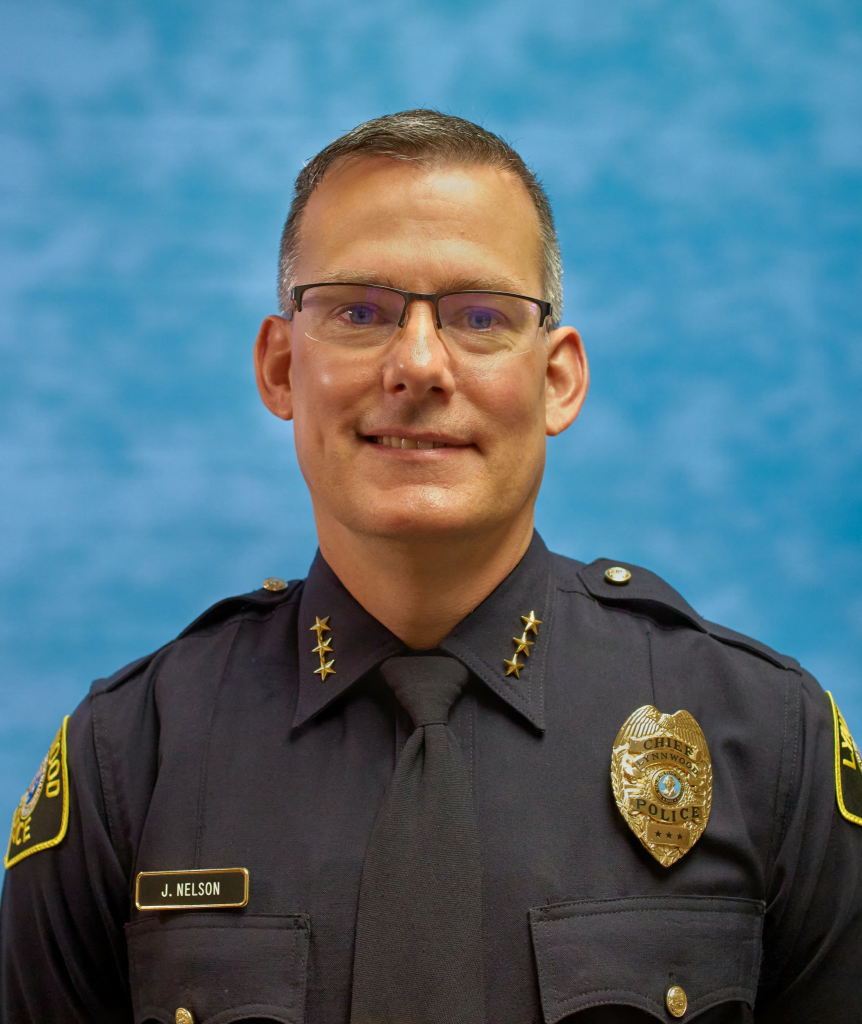 "Over the past 30 years, I have been fortunate to work with a superb group of dedicated men and women at the Lynnwood Police Department and today, I remain impressed with their selfless service. I have also had the great opportunity to work across city departments with incredible professionals who all work in concert to provide exceptional services to our community. I want to thank the Lynnwood community, our awesome police volunteers and all the members of the police department who have worked alongside me to make this a great place to live, work and play," said Nelson.
"I am proud of my service, but even more proud to see the growth and development of the former, current, and newest employees of the Lynnwood Police Department," said Nelson. "I was very fortunate to have excellent mentors and role models throughout my career. My goal has been to provide a path and tools for our organization's next generation of leaders, which has been successful and leaves our department in their highly capable hands. I have no doubt that they will continue to evolve the provision of excellent public safety services in our growing and vibrant City. It has been my pleasure to serve this community for three decades – Thank you for giving me that opportunity."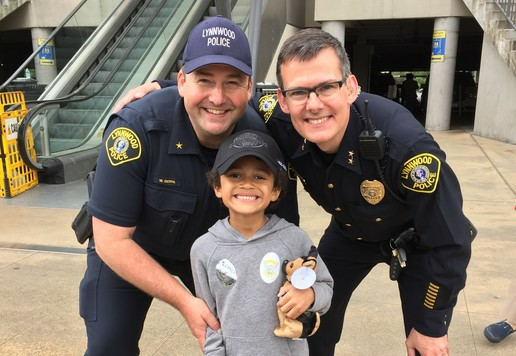 City of Lynnwood Mayor Christine Frizzell is thankful for Chief Nelson's decades of service to the community, especially his time as Chief, navigating through challenges and building a strong culture of service to this community.
"Chief Nelson has served this organization exceptionally for nearing 30 years, stepping into leadership role after leadership role and ultimately stepping up to be the Chief of Police three years ago," said Mayor Frizzell. "He became the Chief during an extremely difficult time, navigating through COVID, tight budgets, critical incidents, legislative changes and staffing shortages. Chief Nelson has done a remarkable job of leading the department through these incredible challenges while nurturing and mentoring new leaders and setting the department on a solid path forward."
To continue the current positive direction of the department and to nurture the foundation of community-based service, Mayor Frizzell, with the support of the City Council, has decided to move forward with an internal recruitment for the next Chief of Police.
The next Chief of Police for Lynnwood will be announced later this summer.