Lynnwood City Council interview two internal candidates for police chief
LYNNWOOD, Wash., July, 20, 2023—The Lynnwood City Council held a second work session this week on Wednesday to interview candidates for police chief of the Lynnwood Police Department.
The non-public, 2-hour executive session was listed as "personnel matters," but council comments brought up by Council President Shannon Sessions revolved around interviewing for the next police chief.
This is timely, as the current police chief, Chief Jim Nelson, is set to retire at the end of the month after over 30 years of service. Nelson's retirement will mark three years since becoming police chief.
According to the council, there was a decision to hire internally to expedite the process. There are three qualified candidates within the department, but only two applied.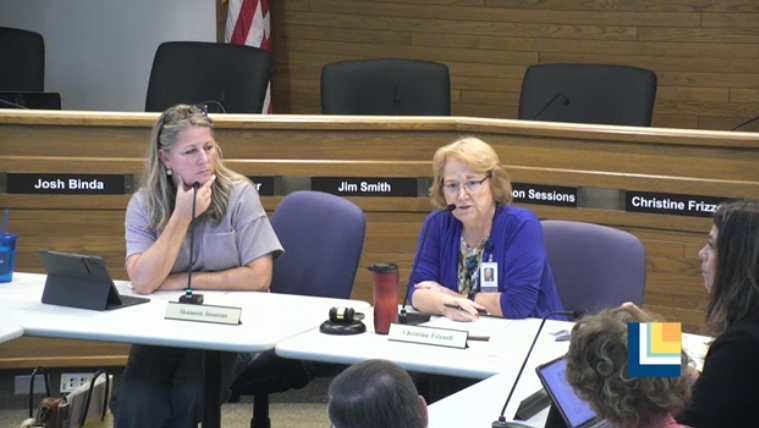 However, concerns were brought up by Councilmember George Hurst via email and by Councilmember Shirley Sutton during the meeting that the Lynnwood Municipal Code (LMC) requirement for three candidates was not met.
The municipal code in question is LMC 2.06.030. Chapter 2.06 regards the city council confirmation process for appointed officials and employees, with section .030 being the referral of candidates.
The beginning of 2.06.030 reads:
"No city councilmember shall be invited to, nor participate in, any administrative interview panel for candidate selection of appointive officials or employees. At the conclusion of the initial administrative interview process, the mayor shall refer to the council at least three candidates for a city council confirmation process."
Mayor Christine Frizzell acknowledged that she read the LMC and brought it to council, but since the council decided to proceed with an internal hiring, they knew the pool of qualified candidates was limited.
"The consensus was to have an internal process and we went into that knowing that there were three candidates that could apply," Mayor Christine Frizzell said during council comments. "Council was then informed that not long afterwards that only two opted to apply. So we've gone through this whole process with council having all of the knowledge that we would only be bringing two candidates and that's what we will be bringing tonight."
Hurst then mentioned that this was all covered during executive sessions, which are not open to the public.
The LMC does allow for the council to reduce the number of candidates via resolution or motion, which Hurst later pointed out can be done at the next business meeting.
"The council resolution or motion made pursuant to LMC 2.06.020 may change the number of candidates to be referred by mayor based upon substantial justification acceptable to the council."
Sutton stated her confusion on the matter, saying "the information that [she] received was that there were more [candidates] than that."
"We have an ordinance that says, 'three people.' We have only two," Sutton said. "To me, that is — the reason that we have three is because it's more even in terms of having to pick or choose for the selection. I'm uncomfortable with this."
Frizzell responded to Sutton's concerns stating that the issue was discussed at a previous executive session and that council agreed to proceed with only three potential internal candidates.
"This is not dramatic. We knew the whole time that there were three qualified and two only applied," Sessions said. "And it's not surprising. Not anybody can be a police chief. It makes sense."
The council also had a briefing on public records during the meeting.