Taking a bite out of crime: K-9s assist in arrest of three burglary suspects
LYNNWOOD, Wash., June 19, 2023—The great teamwork by three law enforcement agencies and K-9s working collaboratively, successfully took a "bite" out of crime and captured three Lake Stevens burglary suspects the early morning of June 17.
On Saturday around 3:45 a.m., Lake Stevens Police Department was dispatched to a burglary in progress in the 2500 block of Hartford RD. Lake Stevens PD requested the assistance of the Snohomish County Sheriff's Office as this call was developing. As Lake Stevens and SCSO arrived, three suspects fled in two separate vehicles and fled southbound on 131st Ave NE. One of the suspect vehicles crashed shortly after and Deputy Byrd and K-9 Dico arrived quickly and began tracking the suspect.
K-9 Dico tracked from the crashed vehicle, through several properties and eventually northbound onto the Centennial Trail. K-9 Dico indicated to Deputy Byrd that the suspect was likely hiding in a tree line. After several verbal announcements to the suspect, he surrendered.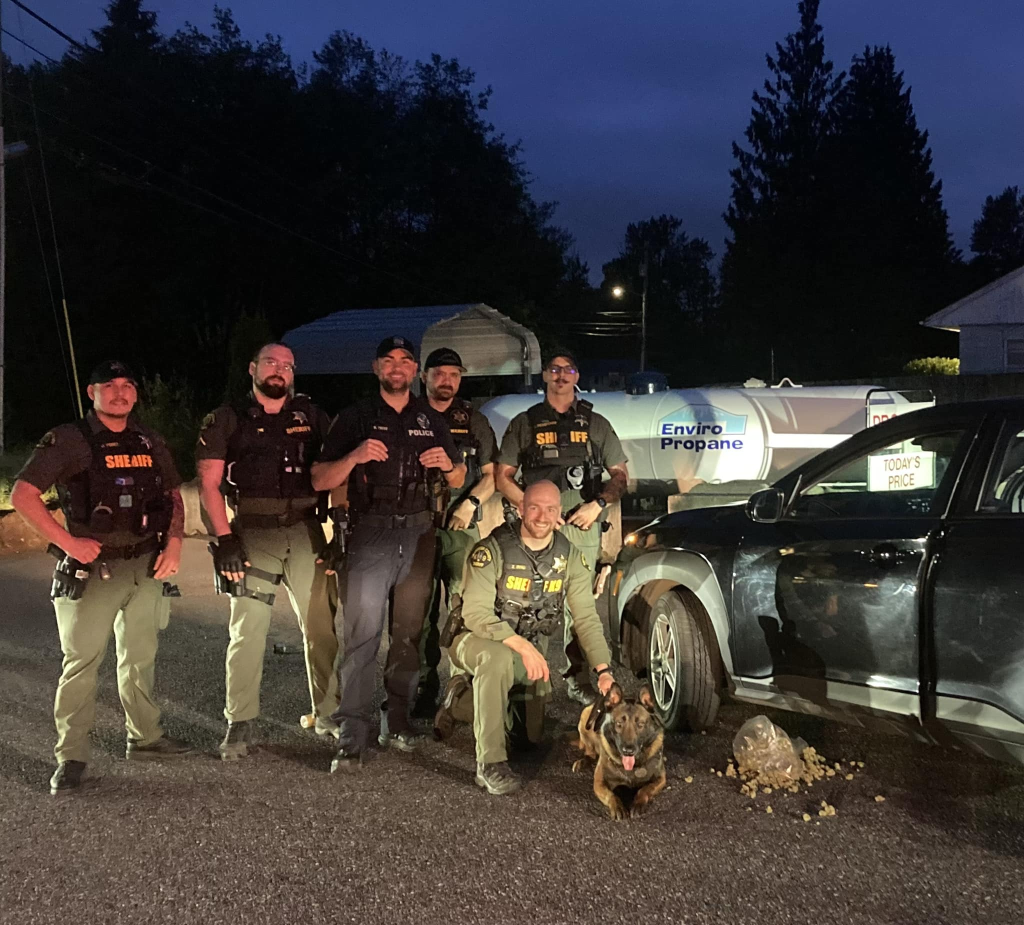 Meanwhile, the second suspect vehicle was actively eluding other officers. Deputy Perez successfully deployed stop sticks in front of the vehicle that forced it to come to a stop. The suspect then attempted to flee on foot. Fortunately, the fast deputies — Deputy Perez, Deputy Ricksecker and Officer Fiske — were able to chase down one of the suspects and apprehended him.
Shortly after apprehending the second suspect, an Everett Police K-9 unit arrived and began tracking for the third and last outstanding suspect. As they were tracking westbound on Vernon Road, Deputy Clark deployed his drone and located the suspect as he was going yard to yard attempting to flee.
The suspect eventually found himself trapped within containment and realized his luck had run out. He surrendered without further incident.
---
SOURCE: Snohomish County Sheriff's Office