Boeing announces $55 billion in new airplane orders at Paris Air Show
LE BOURGET, France, June 21, 2023—Within the first three days of the Paris Air Show, Boeing has finalized its largest order in South Asia with Air India for $45.9 billion and announced additional orders with Air China, Avolon Air, Akasa Air, Air Algérie, Air Lease Corporation, and Luxair.
First held in 1909, the Paris Air Show showcases developments in aerospace and defense that attracts thousands of civilian and military movers and shakers in the industry. The air show starts with four professional days and then opens to the public from Friday to Sunday. This year marks a return from a 2019 hiatus due to the global pandemic.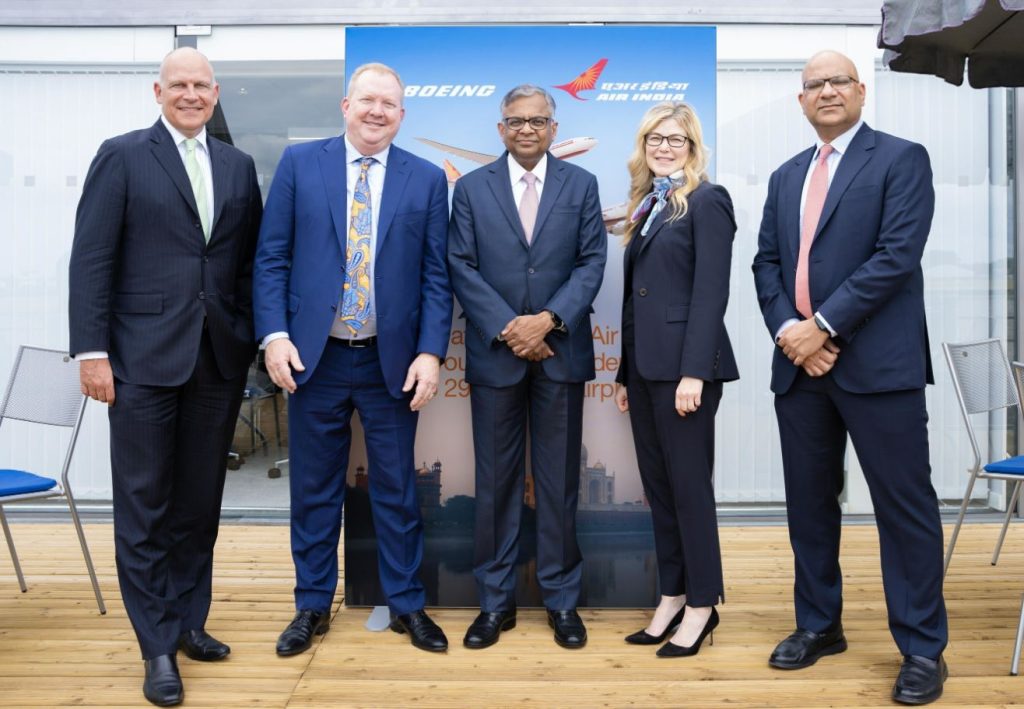 Air India's 290 airplane order includes 190 737 MAXs, 20 787 Dreamliners and 10 777X jets with options for 50 737 MAXs and 20 787 Dreamliners. A comprehensive set of aviation services will also enable Air India to sustainably expand its operations in South Asia's rapidly growing aviation market. Over the next 20 years, South Asia is expected to more than triple its in-service fleet from 700 to 2,300 airplanes to meet passenger demand.
Boeing also announced today a total of eight new aircraft orders from India's new Akasa Air (4 737-8s), Air Lease Corporation (2 787 Dreamliners) and Luxair (4 737-7s). In selecting the 737-7, Luxair will become the European launch customer for the airplane. Luxair currently operates a fleet of 19 airplanes, including eight Next-Generation 737s. 
"We continue to invest in Luxair's growth and this agreement for four Boeing 737-7 is an extra step towards securing a long term future for our national airline. This type of aircraft is a perfect match for Luxair and will meet the requirements of the market. Seating 160 passengers, the 737-7 will offer flexibility across the Luxair destination network while significantly reducing fuel consumption. This will help us get even closer to our commitment to sustainable flights, while demonstrating once again our support to the promise of "Net-Zero carbon emissions by 2050" submitted by IATA," said Gilles Feith, Luxair CEO.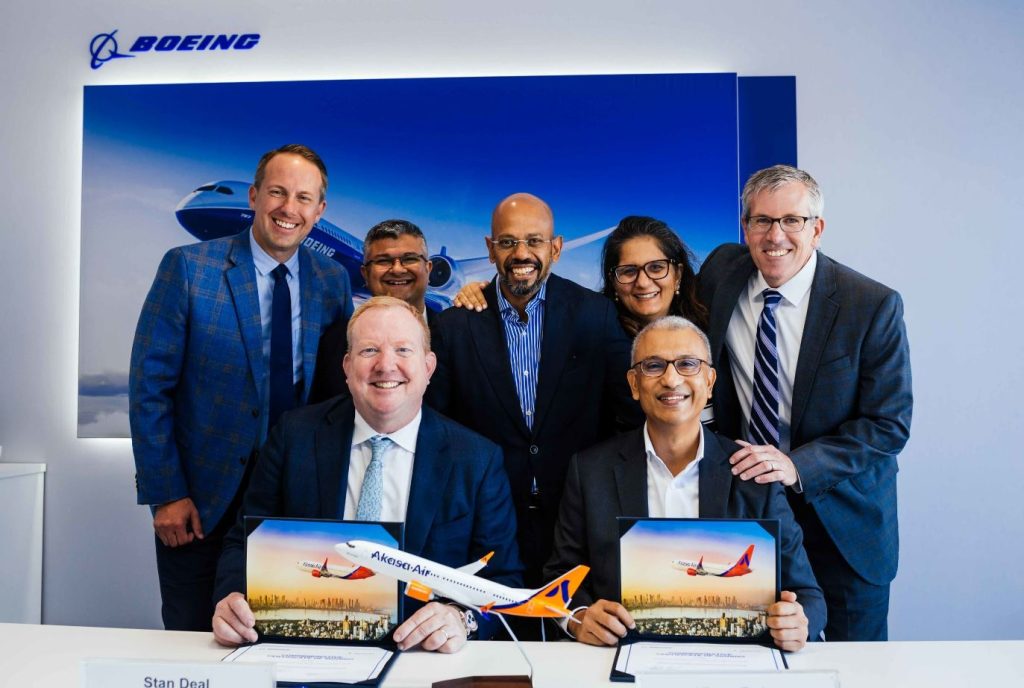 Akasa Air, which launched operations in 2022 with its first 737-8, has rapidly grown its market share and fleet to 19 airplanes across 16 destinations to support the fast-growing market in India. With the order of four additional aircraft, the Indian carrier's order book comprises 76 jets, which include 23 737-8s and 53 high-capacity 737-8-200 airplanes.
"As the world's fastest growing airline, we are excited to add four more Boeing 737-8 airplanes into our fleet, taking our initial order of 72 aircraft up to 76 jets which will be delivered over the next four years. In addition to supporting our rapid domestic expansion, these airplanes allow us to take full advantage of the category leading 737-8 aircraft with its unparalleled range, as we prepare our foray into international routes," said Vinay Dube, Founder and CEO, Akasa Air. "The fuel efficiency and lower carbon emissions of the 737-8 allows us to remain focused on sustainable operations, while also providing our environmentally conscious passengers with a more comfortable way to fly. Sustainability is at the core of our business, and we strive for more opportunities to reduce our impact to the environment."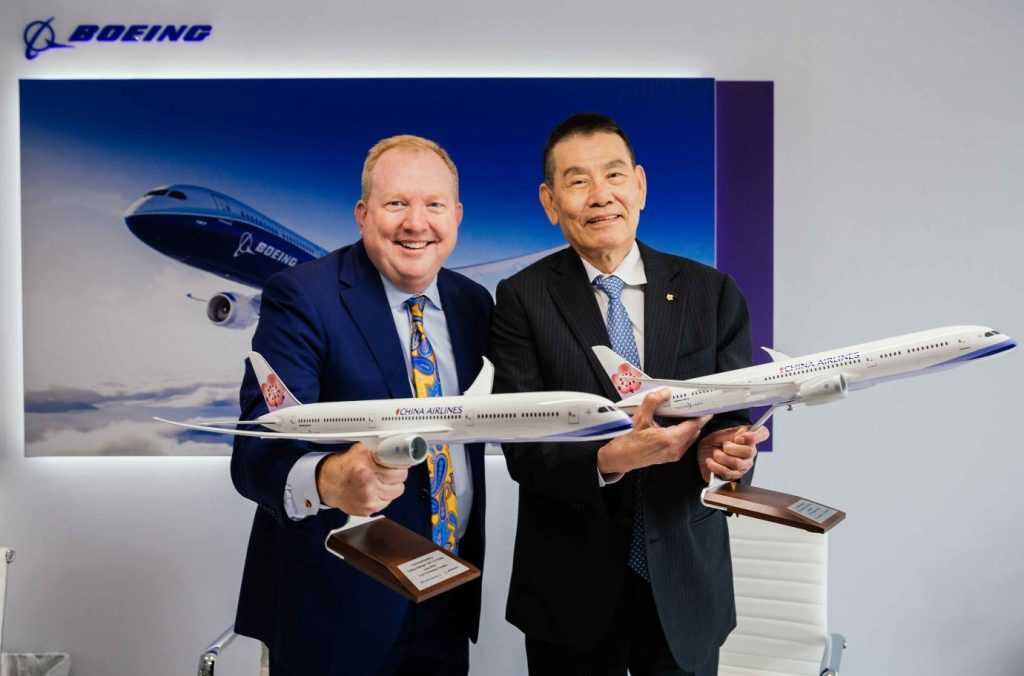 On Tuesday Boeing and Air China finalized an order for eight 787-9 Dreamliners. This firm order, which was previously posted to Boeing's Orders and Deliveries website as unidentified, follows the airline's first-ever order for 16 787-9s announced last year.
The 787 family is selling at the highest rate in its history, receiving more than 250 orders and commitments in the past six months, according to Boeing.
Air Algérie followed with an order for eight fuel-efficient 737-9 jets and also signed a Memorandum of Understanding (MoU) for two 737-800 Boeing Converted Freighters (BCF) to meet increasing cargo demand in the region.
"The 737-9 is ideally suited for Air Algérie's regional network, providing it with additional capacity and flexibility to operate seamlessly with its existing 737 fleet," said Stan Deal, president and CEO of Boeing Commercial Airplanes. "In addition, the highly reliable and capable 737-800 Boeing Converted Freighters will enable Air Algerie to capture growing cargo opportunities, expanding beyond its passenger business."
The 737-800BCF carries more payload (up to 23.9 tonnes) and offers more range (2,025 nautical miles) than previous standard-body freighters. Global customers have placed more than 250 orders and commitments for the 737-800 BCF.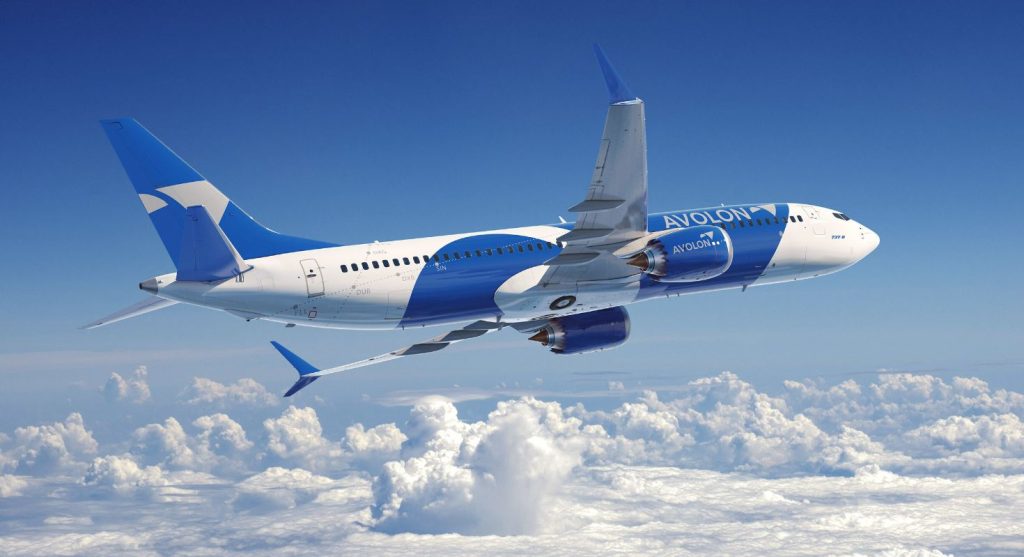 Avolon, an international aircraft leasing company, also on Tuesday announced an order for 40 737 MAX airplanes at the Paris Air Show.
"Today's announcement reaffirms our long-standing partnership with Boeing and our support for their 737 MAX program. We are confident in the long-term demand from our customers for the 737 MAX, and this order extends our delivery pipeline out to 2030," said Andy Cronin, CEO, Avolon. "The transitioning of the global fleet to more fuel-efficient new-technology aircraft is a priority for our industry, and we are looking to play a leading role by supporting airlines achieving their sustainability objectives."
The 737 MAX airplane family delivers enhanced efficiency, improved environmental performance and increased passenger comfort to the single-aisle market. Powered by CFM International LEAP-1B engines and advanced technology winglets, the 737 MAX reduces fuel use and emissions 20% compared to airplanes it replaces.
Boeing forecasts demand for 42,600 new Commercial Jets over next 20 Years
In advance of the Paris Air Show, Boeing on Sunday Boeing released its 2023 Commercial Market Outlook (CMO) that projected global demand for 42,595 new commercial jets by 2042, valued at $8 trillion. The new CMO comes three years after the pandemic grounded most of the global fleet.
Key findings include:
Passenger traffic continuing to outpace global economic growth of 2.6%.
The global fleet nearly doubling to 48,600 jets, expanding 3.5% per year.
Airlines replacing about half of the global fleet with new, more fuel-efficient models.
"The aviation industry has demonstrated resilience and adaptability after unprecedented disruption, with airlines responding to challenges, simplifying their fleets, improving efficiency and capitalizing on resurgent demand," said Brad McMullen, Boeing senior vice president of Commercial Sales and Marketing. "Looking to the future of air travel, our 2023 CMO reflects further evolution of passenger traffic tied to global growth of the middle class, investments in sustainability, continued growth for low-cost carriers, and air cargo demand to serve evolving supply chains and express cargo delivery."
Boeing's projections for regional demand and key trends through 2042 include:
Asia-Pacific markets to represent more than 40% of global demand with half of that total in China.
South Asia's fleet will expand more than 7% annually, the world's fastest rate, with India accounting for more than 90% of the region's passenger traffic.
North America and Europe each will account for about 20% of global demand.
Low-cost carriers will operate more than 40% of the single-aisle fleet in 2042, up from 10% 20 years ago.
After omitting demand for Russia and Central Asia in last year's CMO due to uncertainty in the region, this year's forecast covers Russia and Central Asia in the Eurasia region, which comprises about 3% of the global fleet by 2042.
Commercial Services forecasts a total served market worth $3.8 trillion, including digital solutions that increase efficiency and reduce cost; robust demand for parts and supply chain solutions; growing maintenance and modification options; and effective training to enhance safety and support the pilot and technician pipeline.
Also in the 20-year forecast period, Boeing anticipates demand for these models:
New single-aisle airplanes will account for more than 75% of all new deliveries, up slightly from the 2022 outlook, and totaling more than 32,000 airplanes.
New widebody jets will be nearly 20% of deliveries, with more than 7,400 airplanes enabling airlines to open new markets and serve existing routes more efficiently.
Air cargo will continue to outpace global trade growth, with carriers requiring 2,800 dedicated freighters. This includes more than 900 new widebodies as well as converted narrow-body and widebody models.
---
SOURCE: Boeing Press Release with additions by the Lynnwood Times. Featured picture is courtesy of Boeing and depicts the historic signing of a 290-airplane deal with Air India.