Kamiak High School Color Guard and Chess teams celebrate successful year
MUKILTEO, Wash., June 24, 2023—Kamiak High School's Color Guard ended with a bang in April, remaining undefeated champions all season within the Class A division. The team participated in three Pacific Performing Arts Association (PPA) Circuit competitions and hosted a Northwest Association for Performing Arts (NWAPA) Circuit competition in the 2023 season, ending with a final score of 74.51.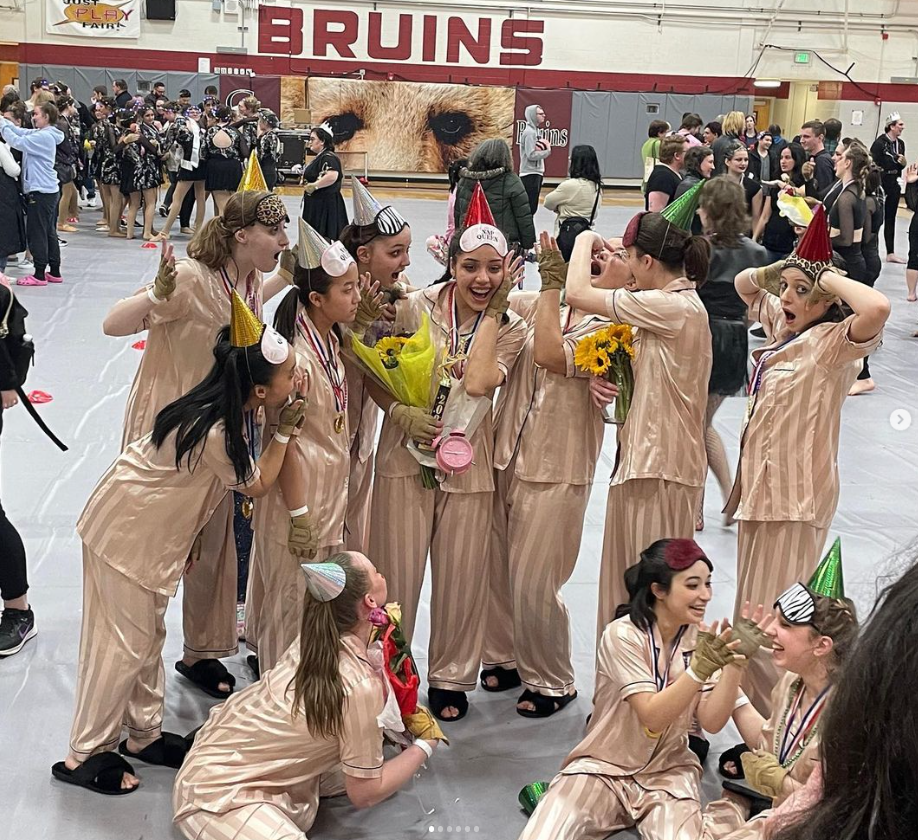 "This year, all but 3 members on the team have never done color guard before, and all but two students are underclassmen," shared Megan Sellman, the Kamiak Color Guard coach. "One of the biggest accomplishments I'm proud of is that by the end of the season all of my students, regardless of their previous training or age, are performing at an incredibly high level, and have surpassed many of my expectations for this season."
Color guard members worked hard throughout the season, practicing in both sun and rain. Sellman described the team's intense training regimen, which began in late November and involved three rehearsals a week. The team practiced dance techniques and honed their equipment skills with flags, sabers, and rifles. 
Like many other clubs at Kamiak, the pandemic wiped out a good portion of Kamiak Color Guards members. But the team was able to remain full and tight knit with the help of this year's captain, Emerson Bogart.
"This year, I was very fortunate to have student Emmy Bogart as our Captain; she did a lot of early season recruitment last spring and summer," expressed Sellman. "Much of the success of this very young group is because of her student leadership and perseverance."
"[Our] team has a strong family atmosphere. I was able to witness the strength that my students hold in community with one another," said Sellman. "They cheer each other on, provide support on hard days, and hold each other to a high standard. The beauty of their built community has inspired me so much this year."
Kamiak High School Chess Club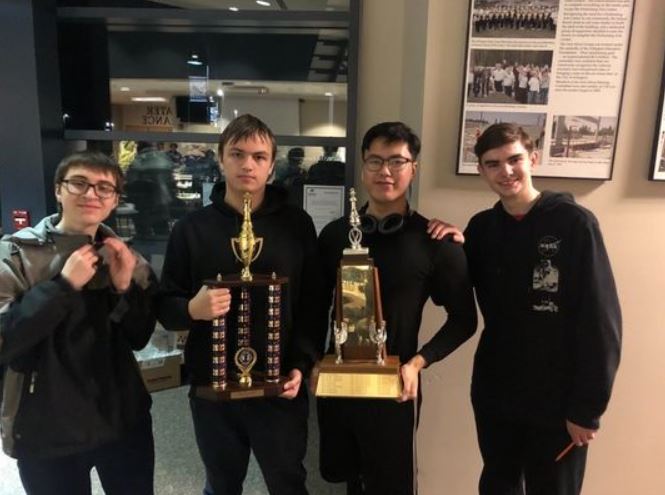 Kamiak's Chess Club finished 1st in districts, and 1st in a chess jamboree competition this year. Led by President Timon Nguyen Phuoc, the team had an eventful year full of wins, with board member Keeyan Khalegh placing first at WESCO All Stars, and Timon finishing 6th. Next year, Kamiak's Chess Club aims to win the district competition.