Brian Smith, VOA CEO, prioritizes housing, mental health, and child care
EVERETT, Wash., July 12, 2023—Brian Smith, President and CEO of Volunteers of America (VOA), was appointed to his position last May and has been met with multiple successes since. From distributing over $100 million in relief funds to introducing the 988 suicide prevention line, Smith is off to a good start.
The 988-line, Smith said, has been a "massive success but also a massive undertaking," employing hundreds of staff in 29 different states within the last year.
"Finding our groove in something as massive as a 32-county wide program has been incredible but it's been a lot of work for our team," said Smith.
As the conflict between Russia and Ukraine continues, Smith added the VOA has also been receiving between 50 and 60 new Ukrainian families, displaced by the war, on their caseload – which is already in the thousands.
As far as capital projects, VOA is working on constructing an affordable housing project in Burlington, in partnership with the American Legion Post 91. The goal of this project is to provide roughly 50 units of affordable housing to chronically homeless veterans and other at-risk community members. The project is currently in its design stage as both agencies attempt to lock in a plot of land.
Whenever a project comes into fruition Smith says it's almost an "out of body experience."
"Nobody sees the lead up to that, there's a lot of sleepless nights, a lot of long days. When you spend a year, six months, planning for something then you're standing in front of it there's almost a moment where you have to pinch yourself and say 'yeah, the team did this,'" Smith told the Lynnwood Times.
Smith hopes to expand VOA services to offer affordable child care services to individuals in the near future, recognizing the region's dire need for services. On July 7 Snohomish County Executive Dave Somers announced $7.6 million from the county's American Rescue Plan Act Funds will be awarded to six child care service agencies in Snohomish County. Volunteers of America was one of these organizations receiving $2 million to fund this expansion of services.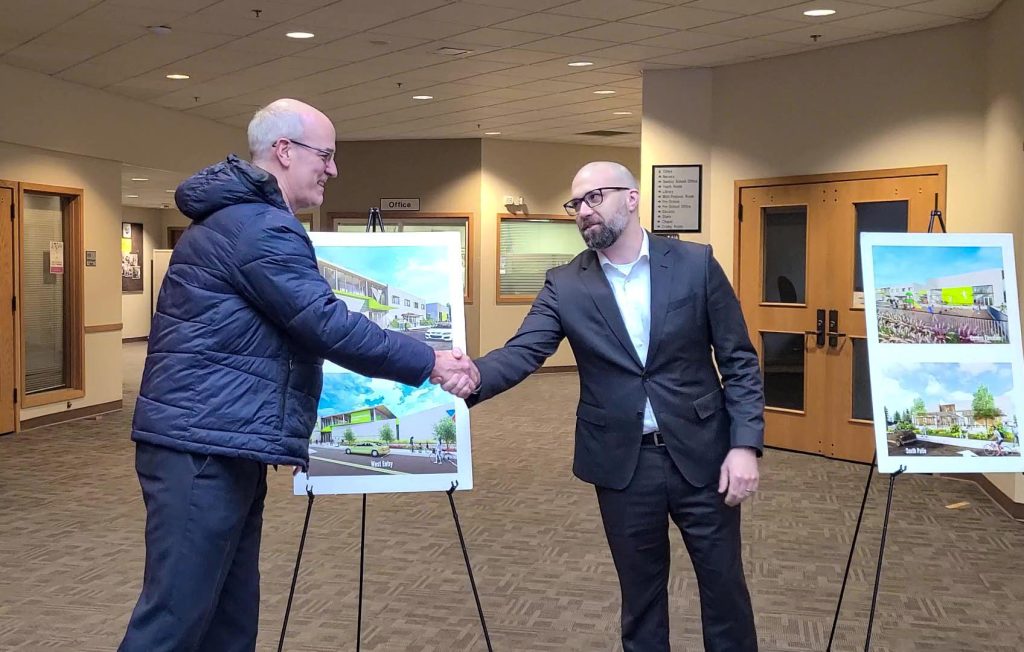 "I think the path that we're going to head down is firmly established in programs that non-profits offer. We just want to do it bigger," said Smith. "It takes a little bit work [being a non-profit], you certainly have to be more creative in your funding mechanisms, but we can do that. One thing I really want to be intentional about, with our growth, is still maintaining connections with the people that we serve, being accessible – especially our leadership team. We're bigger than we were before the pandemic but we're all the same faces and we're all a phone call away."
Smith joined Volunteers of America Western Washington (VOAWW) in 2014 as a front-line Behavior Specialist, moved to Senior Director of Disability Services, then progressed to Chief Operating Officer, where he has served since 2018. He assumed the vacant role of Chief Executive Officer last November in an interim position and was honored in April in Puget Sound Business Journal's "40 Under 40" class of 2023. This award recognizes young professionals with notable professional achievements and potential for future success.
"When I came to VOA I took an opportunity to really start a program from scratch," said Smith. "With each step of the way I just saw potential opportunity with each promotion. I saw what our teams were capable of with each level that I took and it was really validating to empower those teams so they could accomplish their goals."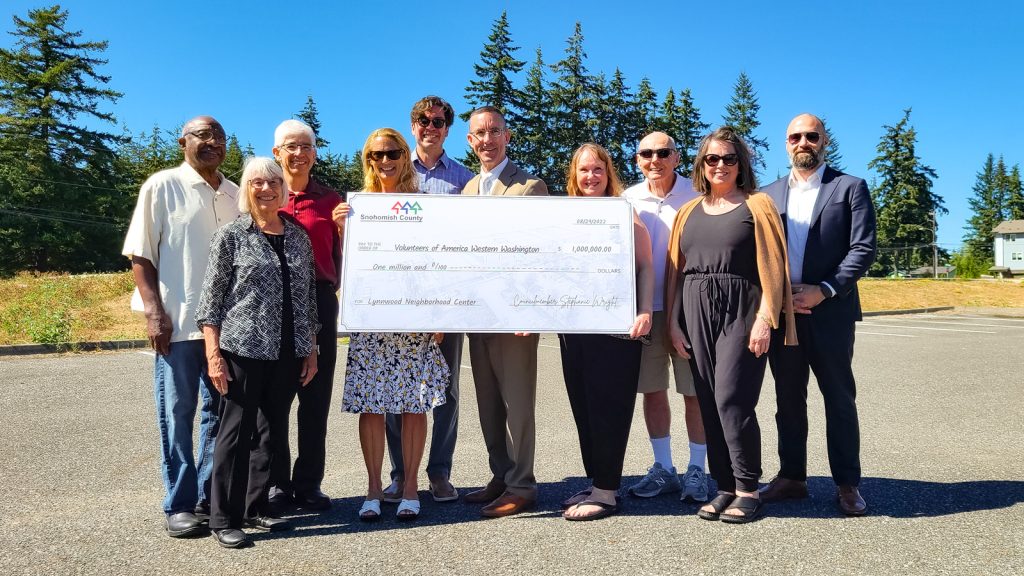 As CEO, he plans for strategic growth and financial sustainability, promote program expansion, and foster an inclusive organizational culture. Smith has consistently demonstrated responsible fiscal stewardship and oversees a $110M operating budget. In his executive career, he has been instrumental in service initiatives from COVID relief efforts in housing and food insecurity to partnering with local agencies to resettle more than 2,600 Afghan and Ukrainian refugees. Currently, he supervises VOAWW's $29 million Lynnwood Neighborhood Center capital project benefiting south Snohomish County.
The Neighborhood Center was just being envisioned when Brian Smith joined the VOA team in 2014 as a static $20 million project. In 2021 VOA began to see million dollar increases month-to-month until it reached $29.5 million. Currently VOA has raised $23 million of that price point and are hoping for a groundbreaking early 2024.
"So to be a part of the leadership of this organization, having seen the project way back then, and really come into fruition is really exciting," said Smith.
Smith has a formal education in Psychology from Northwest University and previously worked as an Attendant Counselor at the Fircrest Rehabilitation Center before joining VOA. He said his experience working with those battling substance abuse problems allowed him to "walk alongside each individual that we serve" and "connect with them on a different level to unravel the different components that brought them to where they are in their lives."
"I've seen enough success stories to know what people are capable of, if they're given dignity, or trust, and reach self-sufficiency," Smith told the Lynnwood Times.
VOAWW's ministry of service and principles of diversity and inclusion firmly align with Smith's Christian faith.
"My convictions mandate that 'we must not merely say we love each other, we must also show this truth through our actions,' and the work we do is intended to uplift vulnerable individuals regardless of their ethnicity, race, religion, documentation status, or identity. It has been shown time and again that BIPOC and LGBTQIA+ community members are tragically and disproportionately impacted by poverty, substance use, mental health challenges, and suicide. This is heartbreaking and unacceptable," Smith emphasizes, "and I strive each day to make it clear that VOAWW will serve all who are in need. Our brightest days are still in front of us."
"Brian is a capable, dedicated leader who is passionate about serving the community and providing support for staff and volunteers who work to carry out our mission," said Suzan Sturholm, Chair of VOAWW's Board of Directors. "We are enthusiastic about his vision for the organization and look forward to working closely with him as he steps into this role."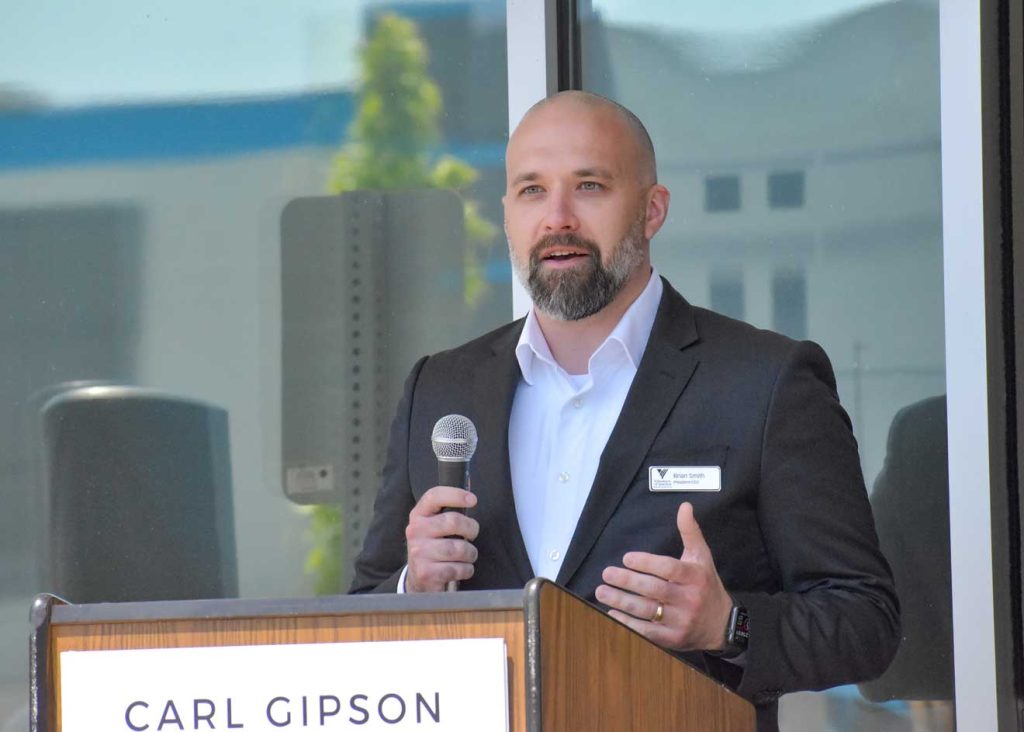 VOA just entered its new fiscal year on July 1, the first fiscal year where the non-profit will not be receiving a massive influx in COVID-relief dollars. Program viability and sustainability, in a post-COVID world, will be the front row and center of Smith's mind as he enters his next six months.
"Preparing our organization in order to withstand what might come is key," said Smith.
Volunteers of America of Western Washington is celebrating its 125th year of strengthening communities through human service programs that support individuals' paths to independence and stability. Headquartered in Everett, services extend across the north Puget Sound area, with tribal services and crisis helplines available statewide.