Lynnwood actor Jon Meggison nominated for Soul Café Actor of the Year
LYNNWOOD, Wash., July 26, 2023—Lynnwood-based actor Jon Meggison has been nominated for Soul Café's Actor of the Year award. The voting polls are now open, and a winner will be named at Soul Café's upcoming ceremony on September 9 in Seattle.
The Soul Café Awards are an annual tradition brought to life by Selena Taylor, who goes by the name Taylormade, in order to encourage and empower artists by making them feel seen and valued for the contributions they make to the world through their work, its website states. Categories include awards for comedians, musicians, actors, authors, poets, and visual artists.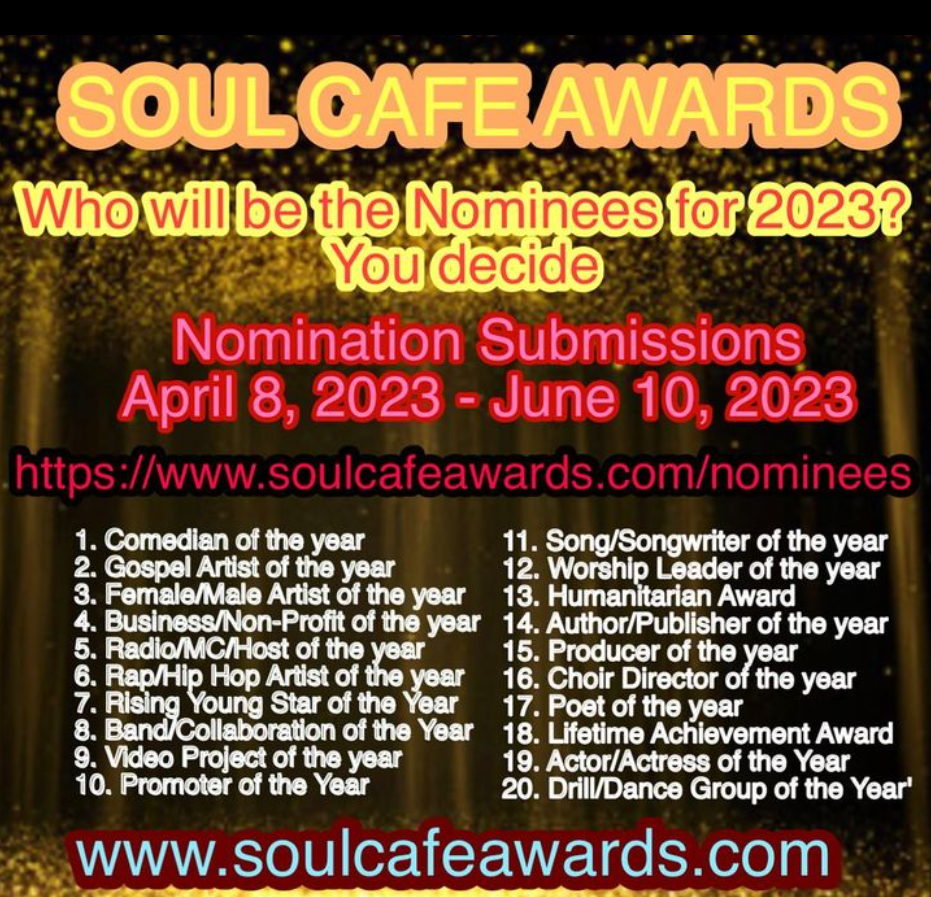 "I am excited about the future of the Soul Cafe Awards and I'm very appreciative of the opportunity to work with so many wonderful people," said Taylormade.  "I believe the direction we are moving in will excite and inspire individuals, our partners, sponsors, and ministries in all parts of the World."
Soul Café Actor of the Year nominee Jon Meggison hit the ground running when he began his acting career in January 2020, working through the challenges of the pandemic, self-promoting, and quickly landing roles in films alongside big names like Eric Roberts and Stephen Sorrentino. Within his first year, he acted in 10 films and four commercials, winning the Best Lead Actor award for his performance in the indie film It Takes Talent, which also won Best Drama at the Paris Film Festival.
In October of 2023, Meggison made his theatrical debut as Alton in The Legend of Johnny Jones, a slasher-horror film starring Danny Trejo, Jake Busey, Clifton Powell, Kevin Sorbo, Tom Sizemore among many others.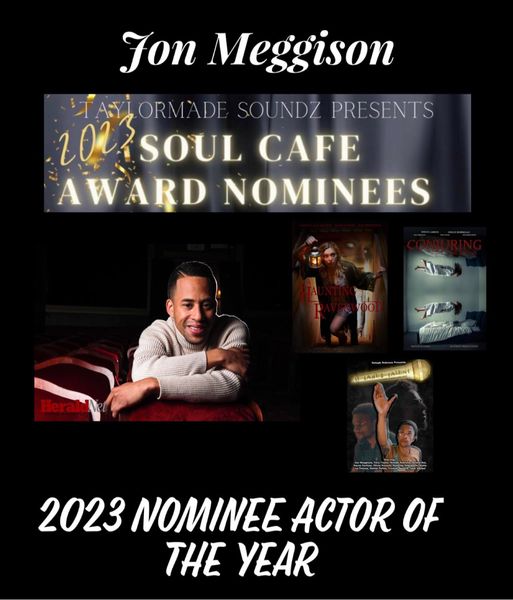 When the country shut down at the beginning of 2020, Meggison, in an attempt to keep busy, decided he would try his luck with modeling. He reached out to the Seattle Talent agency, doing several commercial print projects for outlet stores such as Macy's and H&M. While modeling, his agency asked him if he had any interest in acting. At first, he told them no. A few months went by and the agency kept asking, so Meggison caved and decided he would give it a shot.
"It seemed like during COVID a lot of people weren't trying to find work. To me it was a blessing because it really gave me an opportunity to learn about the industry and how it operates," Jon Meggison said.
Completely self-taught, Meggison began practicing monologues at home, reading acting books, and watching Youtube tutorials before eventually auditioning for his first film, "Operation Y2K," in March 2020. He continues to look up to and study, his favorite actors – Michael B. Jordan, Denzel Washington, and Will Smith – with hopes of someday sharing the screen with them.
"I think the best way of getting good at anything is just putting yourself out there and doing the work," Meggison said. "To this day all the jobs that I've done have been self-booked by putting myself out there and reaching out and self-submitting."
Since acting in "Operation Y2K," Meggison has continued to find consistent work including the feature film Survivor's Choice, alongside Eric Roberts, Julia Roberts' brother.
Before he knew it, Meggison was signing with Los Angeles agent Shawn Brogan of The Brogan Agency, receiving auditions for television and network studio films.
He starred in his first feature film, A Haunting in Ravenwood, alongside esteemed horror actress Eileen Dietz (Halloween, the Exorcist 2), in 2021. Since then, he has appeared in Conjuring: The Beyond, one episode of the TV miniseries The Town, and Survivor's Choice amongst many other small, independent projects.
From acting in A Haunting in Ravenwood, The Conjuring: Beyond, a Friday the 13th fan film, and now the Legend of Johnny Jones, Meggison is quickly establishing himself as an actor specialized in the horror genre. His preferred genre, however, is drama. To steer his career back to this he will also be acting in the dramas Shattered Dreams: The Leslie Vass Story, the Amazon Prime television series Autumn Never Dies and The Red Chronicles.
More recently Meggison starred in Pillow Party Massacre, STZ, and Again, Again.
Meggison owes his creative process, when developing a role, to his three sons. Despite working constantly on one project after another, Meggison informed the Lynnwood Times his work load never affects the development of any of his characters, focusing, and perfecting, on one at a time.
"Kids' imaginations are so big and I learn a lot from them, which helps transition to my work," Meggison told the Lynnwood Times. "I've always had a big work ethic, I'm always working, so I wouldn't say I'm hindered [by my project scope] at all."
Meggison's children stay with their mother while he's off on location and he typically reconnects with them on the weekends. He told the Lynnwood Times when he's not on set, and not raising his children, he's constantly looking for his next part.
"I don't like having downtime," Meggison said. "I like to set my set up for the future so I'm continually working."
You can cast your vote for Meggison for Actor of the Year by visiting Soul Café's website at: https://www.soulcafeawards.com/