Native American Modern: Shared Expressions in Northwest Art now on exhibit
EDMONDS, August 6, 2023—The Native American Modern: Shared Expressions in Northwest Art is now on exhibit until October 29, 2023, at the Cascadia Art Museum. This exhibition is the first to center around the art of Julius "Land Elk" Twohy (Two-vy-nah-auche) (1902 – 1986) and his local contemporaries. One of the region's earlier modernists, he was best known for his paintings and prints created in Seattle through the Federal Art Projects of the 1930's and 40's.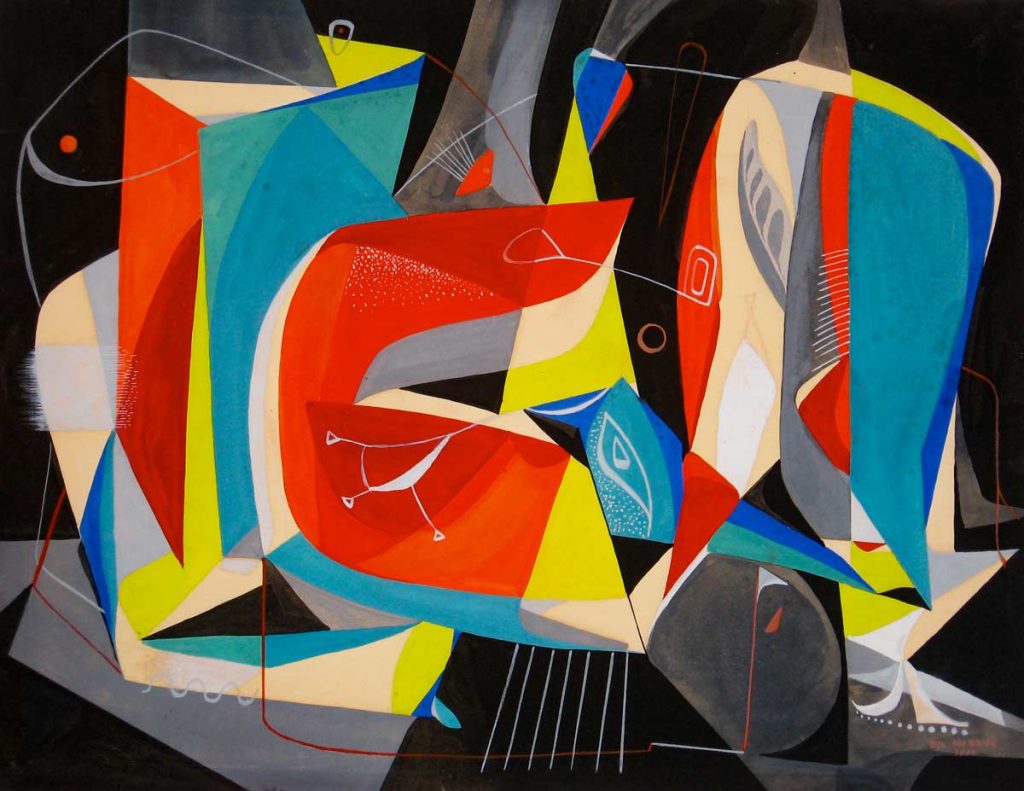 Twohy, (Ute) and his younger contemporary, Delbert J. McBride (Cowlitz/Quinault 1920-1998), produced fascinating art and objects utilizing modern and abstract designs inspired by their Native American heritage. Their works will be displayed alongside non-native contemporaries such as Worth D. Griffin (1893-1981), R. Bruce Inverarity (1909–1999) and others who were highly influenced by Northwest indigenous design and culture. These artists worked side by side and received acclaim in their own individual fields.
Cascadia Art Museum is located at 190 Sunset Ave S., Edmonds is operating hours are Wednesday – Sunday from 11 a.m. to 5 p.m.