Sno-Isle TECH's Criminal Justice Program, preparing students in law and beyond
EVERETT, Wash., August 6, 2023—Sno-Isle TECH's Criminal Justice program allows students explore a wide variety of careers in law enforcement and the criminal justice system and now, thanks the passing of a Senate Bill this year, it's more accessible than ever.
One of the benefits of the program, Myron Travis, Criminal Justice Instructor at Sno-Isle, told the Lynnwood Times, is students who complete it are eligible for 10 college credits through a partnership with Everett Community College. With a recent passing of Senate Bill 5048, Washington State will now pay for those credits providing even more opportunities for those living in poverty or low-income to pursue professional careers.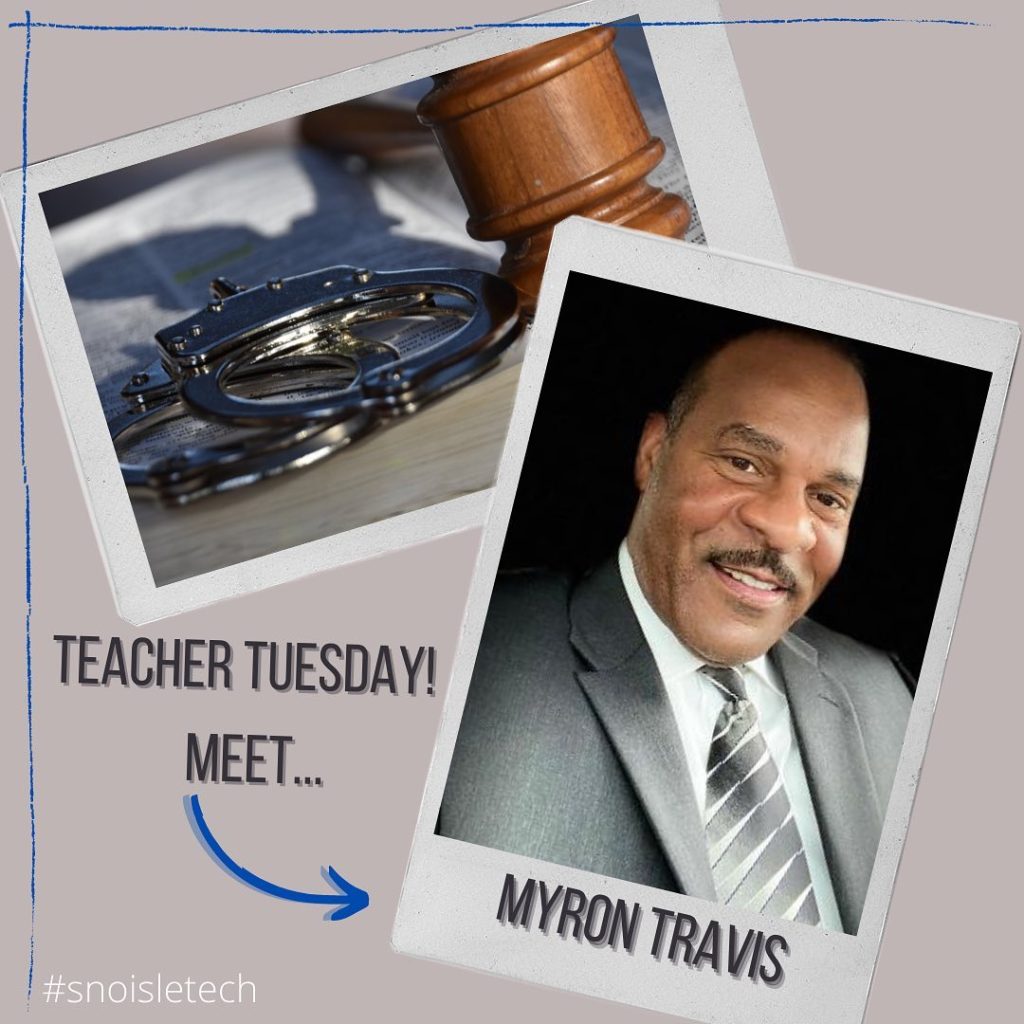 Travis has been Criminal Justice Instructor at Sno-Isle TECH since 2021 with over 36 years of experience in law enforcement. He earned his bachelor's degree from University of Michigan-Dearborn with high distinction and has a minor in Sociology. He is a member of The Golden Key International Honor Society and the National Organization of Black Law Enforcement Executives-Washington Chapter (NOBLE). He also teaches at Everett Community College.
When Travis graduated from a Detroit public high school in 1981, he entered the U.S. Marine Corps where he served until 1984. Following his discharge from the service he began his Police career as an Officer for the Detroit Police Department with a multitude of assignments ranging from police dispatcher; to street enforcement; to gang enforcement. He was promoted to Sergeant in 1999 in charge of the Central District's Special Operations unit where he responded to robberies, assaults, prostitution, and narcotics, among other things. He retired from the force in 2014.
While working as a Crime Prevention Officer in Detroit he met former Mukilteo Police Chief Cheol Kang, who was visiting Detroit for Navy Week — a program where the Navy visits various cities searching for recruits. At that time, Kang was on active reserve for the U.S. Navy while working as a Sergeant for the Mukilteo Police Department and reached out to Travis' department seeking police presence during these recruiting efforts.
Kang held on to Travis' contact information over the years and the two reconnected when Kang reached out to fill some vacancies at his department.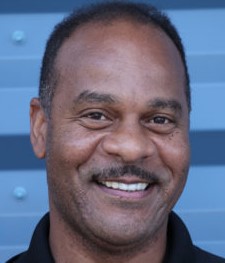 "I took a look at Mukilteo Police Department, didn't know where it was, didn't know how to pronounce Mukilteo, but as sharp and professional as [Kang] was, I thought if he was there it must have been a good place," said Travis.
Travis applied for the position and was onboarded as a lateral hire in January 2015, beginning as a Patrol Officer then eventually Public Information Officer and Crime Prevention Officer. He's lived in Snohomish County ever since.
"It was a real blessing that Cheol Kang reached out to me and drew me to the Pacific Northwest," said Travis. "I love it here."
While with the Mukilteo PD Travis became involved in speaking to his community's youth, appearing as a guest speaker in various schools including Kamiak High School's Civil Rights assembly. His interest in reaching his community's youth grew from there until, in 2021, he got wind there was an open position as Criminal Justice Instructor at Everett's Sno-Isle Tech.
The criminal justice program, which spans a full school year from September until June, builds characteristics in students to help them be better candidates for employment, not just in criminal justice but in any professional career field, Travis added. Typically, classes consist of 18 to 25 students.
This program is divided into two school semesters with the first dealing with an introduction to the criminal justice system and basic police skillsets (like handcuffing, laser marksmanship, defensive tactics, traffic stops, etc.), and the second semester teaching forensic science and crime scene investigations. At the conclusion of the first semester students are also given a mock criminal trial where they are assessed based on the practical application of what they have learned.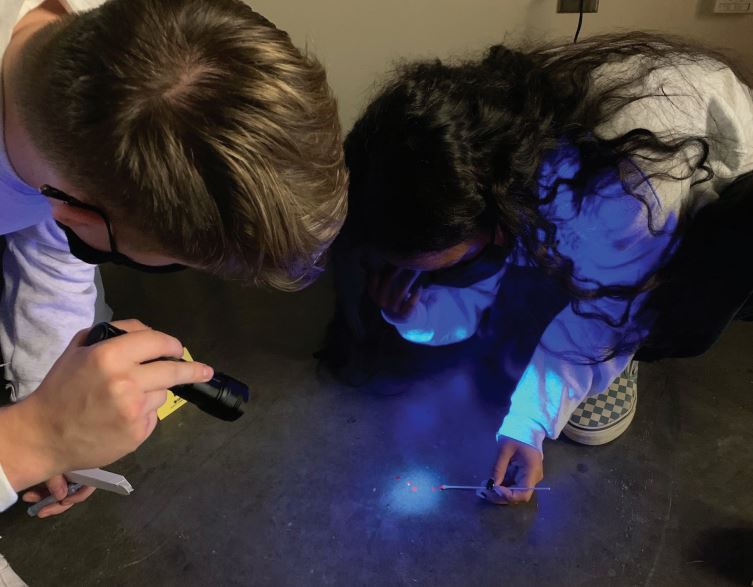 Many of Travis' students go on to pursue careers in criminal justice whether it be as an attorney, FBI, CSI, law enforcement officers, or even 911 dispatchers.
"We expose them to multiple career opportunities in law enforcement and criminal justice because a lot of times they think criminal justice is just becoming a police officer but it's not," said Travis.
Although teaching is a huge leap from working in law enforcement for 40 years, what keeps Travis hooked to his most recent career choice is the "growth" he witnesses in his students, he shared. Whenever he sees a student succeed, and often secure a job after completing his course, he said it's "rewarding, fulfilling" and that's why he does what he does.
"I expect that when [my students] come in September they will not be the same students by the time they finish," said Travis. "Because it's a paramilitary organization, we instill discipline, mutual respect, and it's an environment that many students are not used to. In the criminal justice class we say 'yes sir', we say 'no sir', we say 'thank you', it's the sense of integrity and discipline that's instilled in them to prepare them to be out in the world as adults. That's the objective."
One of the things Travis always tells his students is there are three types of people in the world: you have the people who make something happen, those who wait until something happens to them, and those who wonder what happened. It's his goal, he said, to make sure none of his students are number three.
Sno-Isle TECH Skills Center is a public school in Everett Washington offering technical training for high school students within Snohomish and Island counties. It is located at 9001 Airport Road in Everett.