Mukilteo Police Chief Cheol Kang resigns for new King County position
MUKILTEO, Wash., May 18, 2023—After 20 years on the force, Mukilteo Police Chief Cheol Kang is stepping down to pursue the next chapter of his career as King County Sheriff Office's Chief of Community Programs and Services.
Beginning June 2, Kang will lead communications, community engagement, media relations, and contracting units, while overseeing priorities for the community service officers for King County's new Community Programs and Services Division (CPSD).
Kang was not actively searching for a new job, he informed the Lynnwood Times, but when a friend referred the position opening to him, he couldn't pass it up, intrigued by the variety of responsibilities and the "interesting assignment of building it from the ground up." He submitted his official resignation letter on May 2, where he wrote the decision came with a "mix of emotions" and a "heavy heart."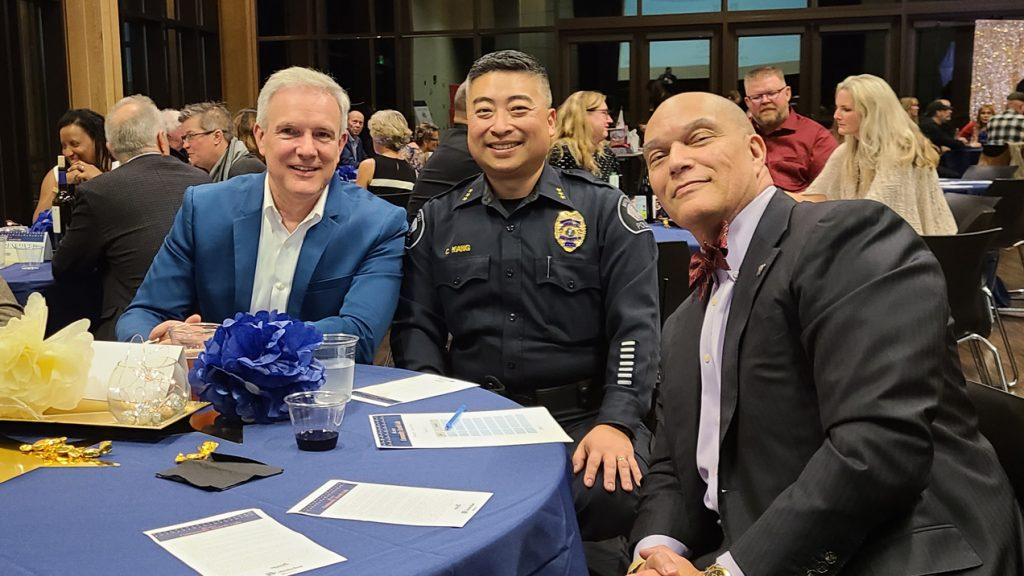 "It's hard to leave a community that has been phenomenally supportive," Kang told the Lynnwood Times. "I will most miss the people in the police department, in the city, in the community. The day-to-day interactions, the heart that they bring in, how much they care about what they do."
The position seemed like a natural fit for Kang, who has worked as both a Public Affairs Officer for the U.S. Navy and a Public Information Officer for the Mukilteo PD. Throughout his tenure, he has always held community engagement close to his heart, developing Mukilteo's community outreach-based Crime Prevention programs, which hosts a number of events such as Cuts for Cops, National Night Out, and the citizen's academy, among others.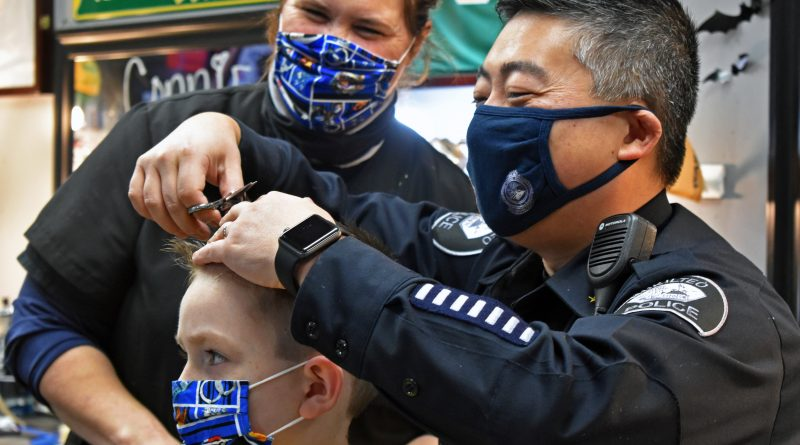 Kang, is known for his people skills – a trait he widely attributes to picking up while serving in the United States Navy from 1999 until 2020. Kang spent his career with five years in Active Duty, straight out of college, and the remaining 16 years as a Drilling Reservist. Throughout this time, he was deployed in support of Iraqi Freedom in 2003, and in Afghanistan during Operation Enduring Freedom in 2009. He retired in 2020 as a Commander where he learned many of the people skills he brought to his role as Chief.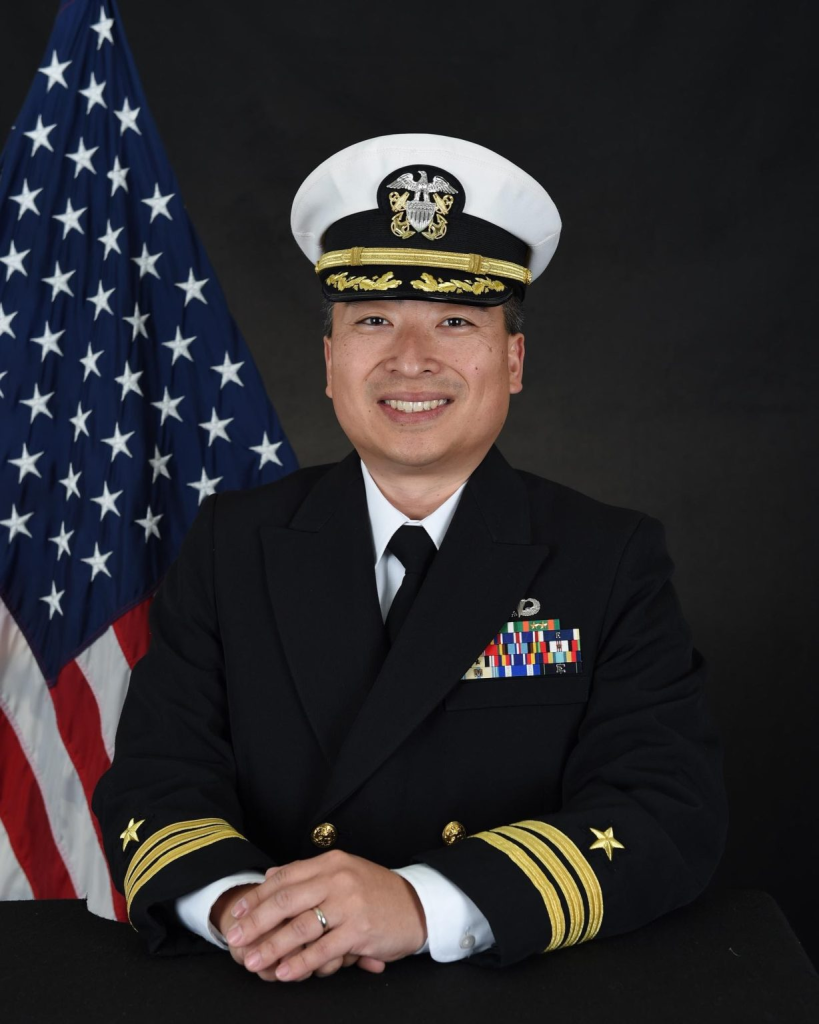 "The military is a huge melting pot of people, ideas, cultures, all into one organization for a common cause," Chief Kang told the Lynnwood Times. "Your ability to work with, and engage, and manage, and lead people in a people-driven organization is what [ultimately] leads to the success of your mission.
Just a few of Kang's awards include a Meritorious Service Medal in Naval Special Warfare for setting up the Reserve Public Affairs unit for all of Special Warfare, three Navy Accommodation Medals, and three Navy Achievement Medals. Kang decided to join the Navy, over other branches, based on his adoration for the ocean where he's lived by all of his life, immigrating from South Korea, growing up in Tacoma, and eventually settling in the Oceanside community of Mukilteo.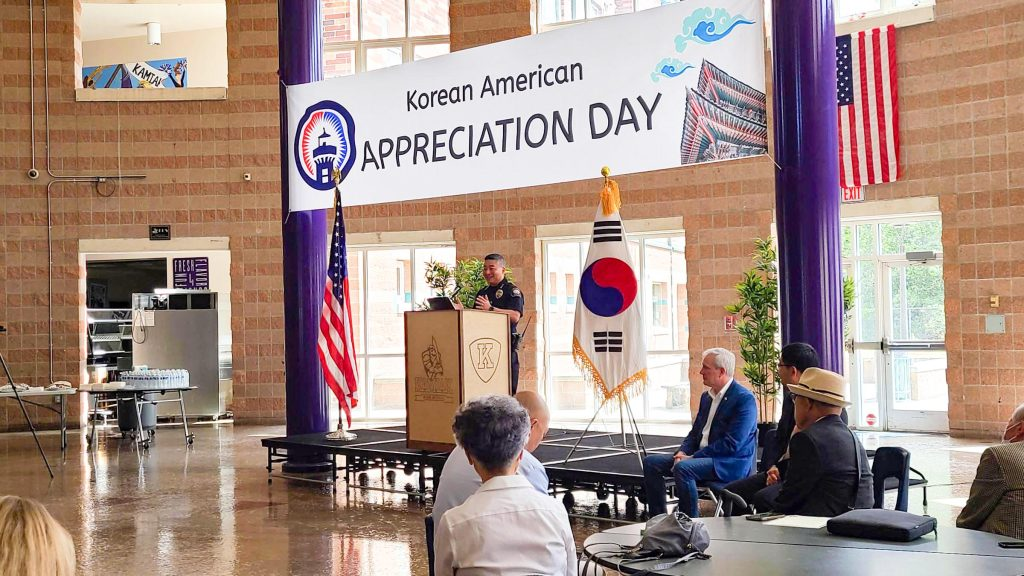 To Kang, being a Korean immigrant granted him a unique perspective of patriotism and the American Dream at large. Through witnessing his parent's acclimation to American life he developed a rich sense of what it means to be an American and the importance of defending one's rights that come with the title.
"Having the opportunity of coming from nothing, to come to this country with nothing…To be in the position to serve and rise up in the ranks, to me it's the stereotypical American Dream," Chief Kang told the Lynnwood Times. "It shows that with determination, with the right work ethic, with the right purpose in mind others can do the same thing as well."
Kang joined the Mukilteo PD in 2004, while still serving in the Navy reserves. Since then, he has been a detective, sergeant, crime prevention officer, public information officer, and commander before being appointed to Chief in 2017.
When Kang first joined the force, then-Police Chief Mike Murphy – who hired Kang – instilled in him to "treat others better than you think they deserve to be treated." The next Chief, Rex Caldwell, who retired in 2015, built upon that idea by teaching Kang to "leave things better than you found it." Finally, Chuck Macklin, the Chief who preceded Kang, held the mantra of "raising the bar." These three philosophies became the backbone of Kang's approach to law enforcement every day he wore the badge, he said, developing a mantra of his own through his own time as Chief: "Set an example."
"Set an example not only for yourself, your peers, and your subordinates, but also for the public; to set an example of the expectation that community will have of who you are, your person, your character, but also the work that we accomplish," said Kang.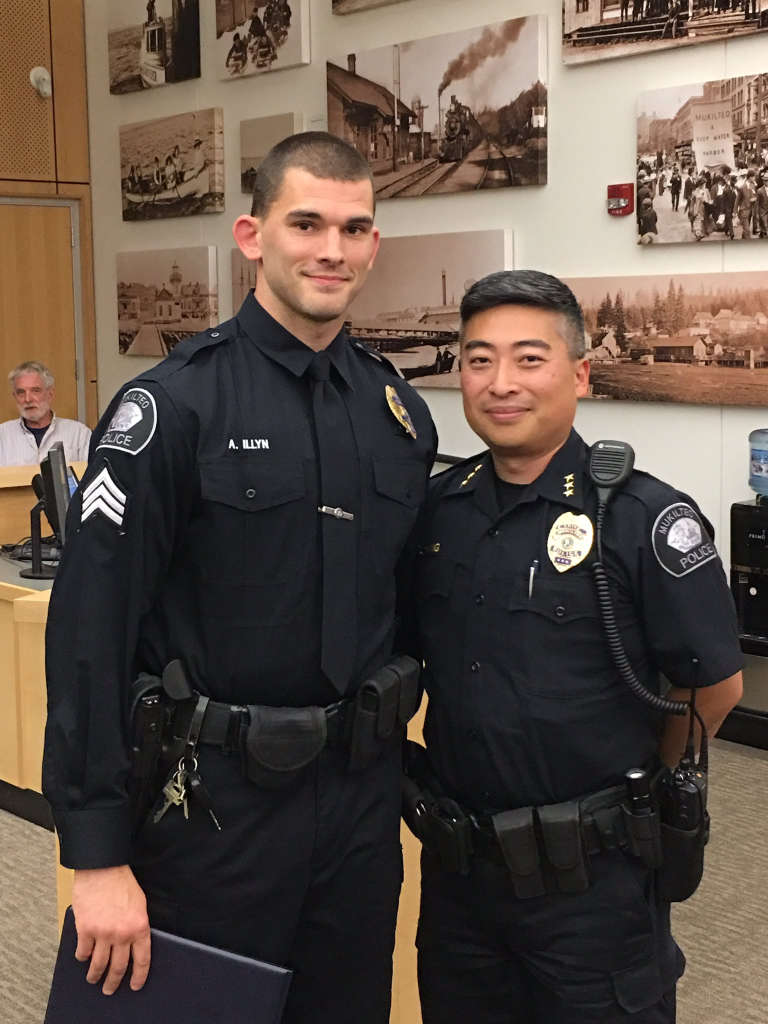 Building a new Police Chief mantra now falls upon Assistant Chief Andy Illyn, who will take over as interim Police Chief when Kang leaves the position next month. Kang informed the Lynnwood Times Illyn is, without a doubt, qualified to permanently fill the big shoes he leaves but the decision will ultimately fall on Mayor Joe Marine and the Mukilteo City Council.
"[Illyn] has the right balance of character, [and] personality. The amount that he cares for the organization and the community, the knowledge of how the interworking of how a police department is run, as well as the emotional intelligence that is required of a leader in any organization that has people as its greatest asset," said Kang.
Kang added he's been impressed by Illyn's ability to uniquely solve problems with "out of the box thinking" since hand-picking him as assistant chief about a year ago, but really ever since he joined the force.
Kang has a lot of ideas and priorities going into his new job but they all begin with establishing trust. He plans to spend his first few days assessing the resources, contacts, and establish relationships to build programs from those bridges made.
"You gotta go out, put your nose to the grinder, meet people, get to know them to understand their concerns, their thoughts, and ideas to see how we can best integrate those into programs that will help those in need," said Kang.
RELATED ARTICLES