Mukilteo Police host impromptu "Pop Up BBQ" for residents
MUKILTEO, Wash., August 13, 2022 – Over one hundred Mukilteans joined the Mukilteo Police Department for an impromptu "Pop Up BBQ" at Lighthouse Park on Wednesday evening.
At 4:40 p.m. on August 10, the Mukilteo Police Department announced on Facebook, "We are hosting a pop-up BBQ at Lighthouse Park until about 7pm tonight!!"
Mukilteo Crime Prevention Officer Nathan Fabia organized the "Pop Up BBQ" event and shared that he and the other officers wanted a way to celebrate with the Mukilteo community.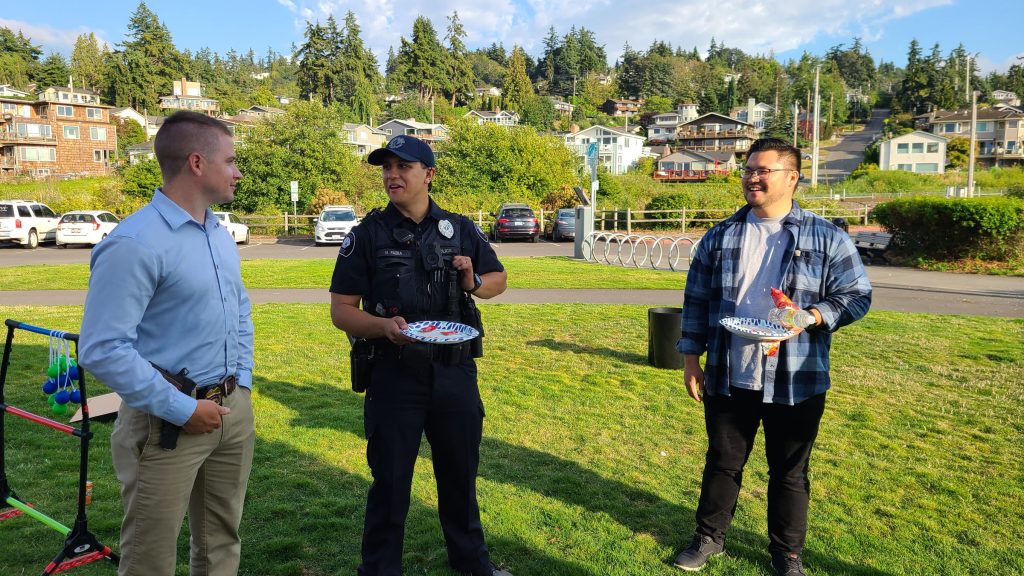 "All of us at Mukilteo Police are so fortunate to work here for this wonderful city and community outreach is something that all of us are passionate about," Officer Fabia said. We want to give back to this awesome community that supports us so well and celebrate with them."
Attendees enjoyed burgers, hotdogs, and lawn games. Even Mayor Joe Marine sat down with residents and enjoyed a hotdog or two.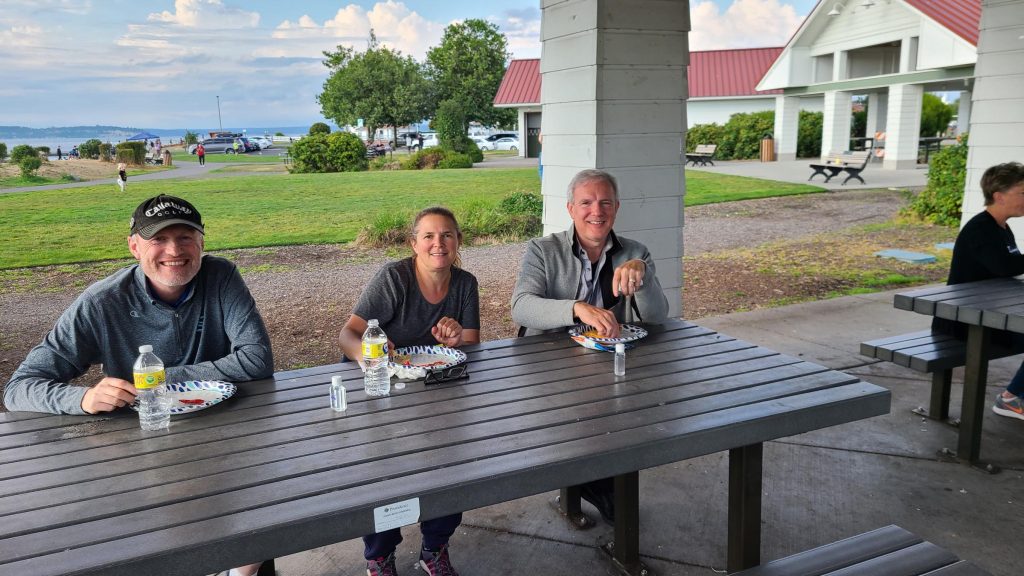 "Our police foundation funded this event and they've been wanting to do a lot more community outreach events and campaign with kids," Mukilteo Police Chief Cheol Kang told the Lynnwood Times. "So, between our staff, our volunteers and foundation members, we have been able to put this together."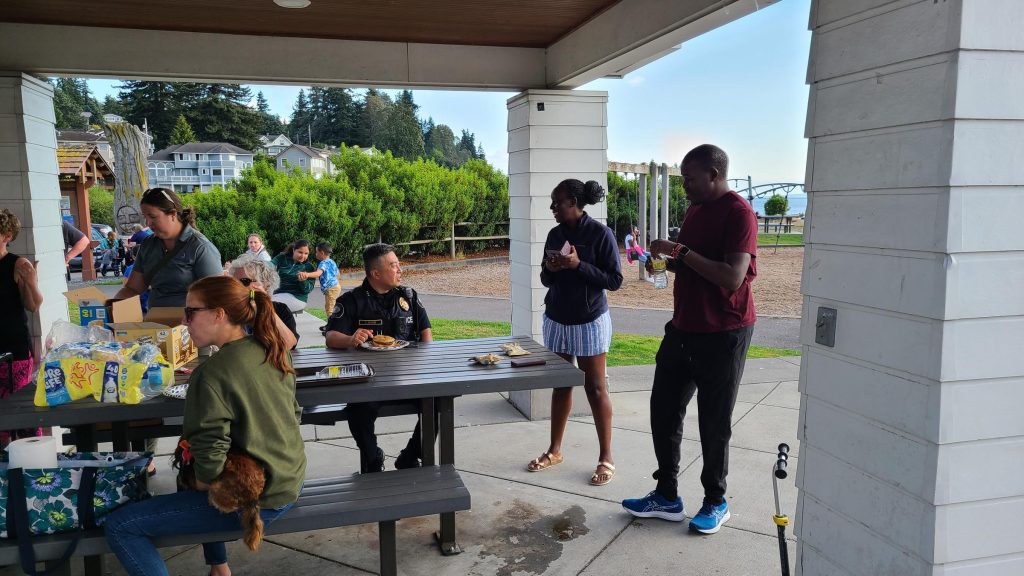 Officer Fabia shared his gratitude to both day and night shift sergeants as well as the Mukilteo Police Foundation for all of their efforts in making the "Pop Up" a reality.
Pictures from the Event