Leaders call on ESD to reinstate School Resource Officers as gang violence hits Lynnwood
LYNNWOOD, Wash., August 13, 2022 – Local leaders and community members gathered at Lynnwood's Silver Creek Family Church to discuss public safety in an open forum setting on Wednesday, August 10.
"There is an inherent need for authorities to help keep our public safe," Lynnwood City Councilwoman and event organizer Julieta Altamirano-Crosby said in her opening address to her second "Let's Talk About Public Safety" forum. "The lives of people depend on public safety professionals and their ability to respond to situations quickly, effectively, and accurately."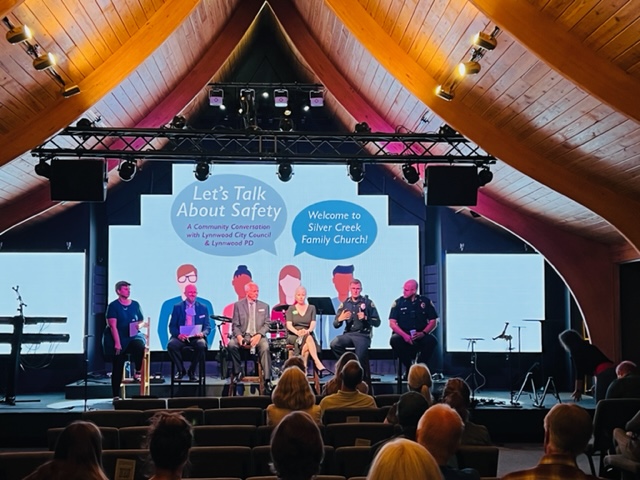 The forum comes a month after the tragic shooting deaths of 16-year-old Jesus Sanchez, Jr. and 15-year-old Tidus Goodwin-Linville at Spruce Park, a drive-by shooting leaving two teens injured, and another shooting at Pick and Pull in Lynnwood.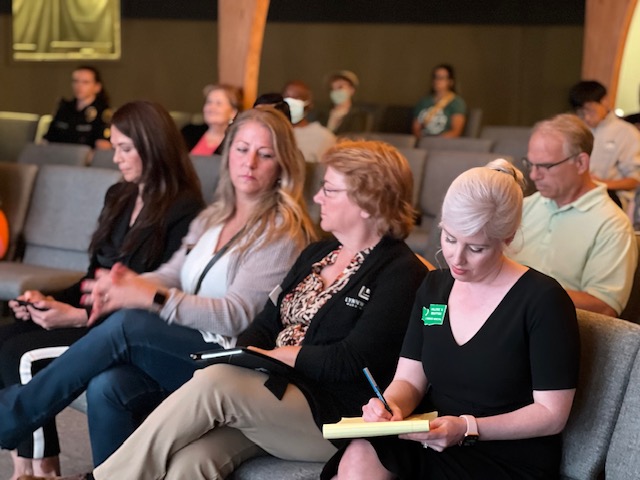 Mayor Christine Frizzell acknowledges that recent events "have been a little bit unsettling" but assured attendees that her administration is serious about public safety.
"We acknowledge that things have been a little bit unsettling, and we want to assure you that we are aware of them and taking action," Mayor Frizzell said.
Lynnwood currently has 71 law enforcement officers and the city council recently approved five additional positions.
Panelist for Wednesday's forum included James Nelson, Lynnwood Police Chief, Lynn Sordel, Director of Parks, Recreation, and Cultural Arts, Bill Franz, Director of Public Works, Judge Valerie Bouffiou, Lynnwood Municipal Court, and Cole Langdon, Lynnwood Police Department. Karina Gasperin was the moderator for the forum.
Almost all the questions asked by community members to the panelist focused on gang violence.
"I want to know what exactly you are doing to prevent the youth for going into gangs especially the youth that is mostly targeted and what are you doing in the community?" asked Diana, a Lynnwood resident who summed up the overall sentiment of community members.
The removal of School Resource Officers (SRO) by the Edmonds School District in 2021 along with a new law, HB1140, requiring minor suspects consult with an attorney prior to police questioning that went into effect this year, Chief Nelson and other panelists attribute as two significant factors hampering preventative intervention of gang violence in Lynnwood.
"School Resource Officers see these problems as they develop," Chief Nelson said. "They have tried to intervene with the parents and the students, and this isn't just a small thing. Some of this is gone and we are trying to find a way to access those kids."
"The legislation is a big deal and I see my role as informing policy…when we take away the ability of police to interview a juvenile in custody without a lawyer there is a big impact," Chief Nelson said when responding to a similar question asked by another resident.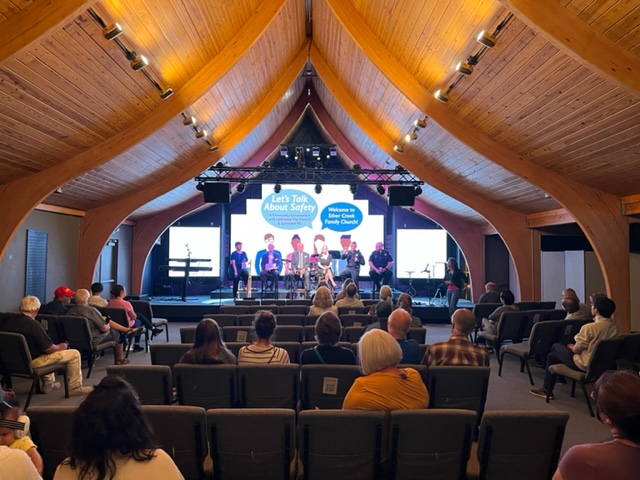 In addition to proposing fully funding Special Operations at the Lynnwood Police Department to tackle gang violence in the upcoming biennium budget, Councilwoman Shannon Sessions emphasized that residents must reach out to the Edmonds School Board to reinstate School Resource Officers.
"I want to reiterate that we have heard the [removal of] School Resource Officers was a bad decision when it happened," Councilwoman Sessions said. "I am a mother of five kids and have worked in public safety, it is predictable to see what is happening and plus all the other things is something you cannot measure. It is huge and it is important to reach out to school board."
Community members inquired if the Edmonds School District is considering the reinstatement of the School Resource Officer program to combat rising gang violence, to which Chief Nelson implied, no.
"We communicated with them [Edmonds School District] that we are in that process of budgeting, because this [SRO] is a person we want to budget for and right now they [Edmonds School District] are not ready for a public resource officer to go and be there in the schools," Chief Nelson told attendees.
Both teenagers who were fatally killed in the double-homicide at Spruce Park in July, attended Lynnwood High School. The shooting is believed to be "gang-related" according to law enforcement. In a FOX13 interview, Rose Camunas shared that her son Jesus "loved video games, ice cream and wanted to play football in school this fall."
Parks and Recreation Director Sordel informed attendees that his department is going to do everything it can to prevent another senseless tragedy at Lynnwood's parks.
"After the tragedy in Spruce Park, I asked what we can do, how can we help our community?" Sordel shared. "We are activating some things when school starts in Cedar Valley. We are going to resume drop by teams, our junior counselor programs…we are also trying to resume our night waves at the recreational center."
Approximately 275 young adults are employed and/or volunteer at the Lynnwood Recreation Center, according to Director Sordel.
"We recognize that the teens are more at risk in middle school and high school, so we focus on them," Director Sordel said.
Judge Bouffiou shared she would like to see a "Law Day" program partnership with the Edmonds School District where every fourth grader would participate in a mock trial, be witnesses, jurors or judges.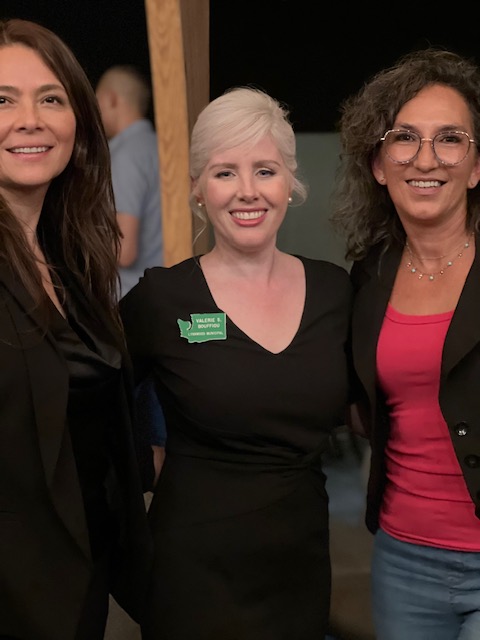 On another note, to reduce recidivism, Judge Bouffiou also shared the concept of a "problem-solving court" where defendants have access to GED, job training, and behavioral health service providers at the court. The forum was the second in a series organized by Lynnwood City Councilwoman Altamirano-Crosby. She informed the Lynnwood Times that the next event is planned for the fall.