Washington state gets $5.6 million to grow apprenticeship programs
WASHINGTON, D.C., August 5, 2023—The State of Washington will get more than $5.6 million to improve and expand its Registered Apprenticeship program, Senator Maria Cantwell (D-WA) announced July 21. The Washington State Department of Labor & Industries will receive the State Apprenticeship Expansion grant, which was awarded by the U.S. Department of Labor.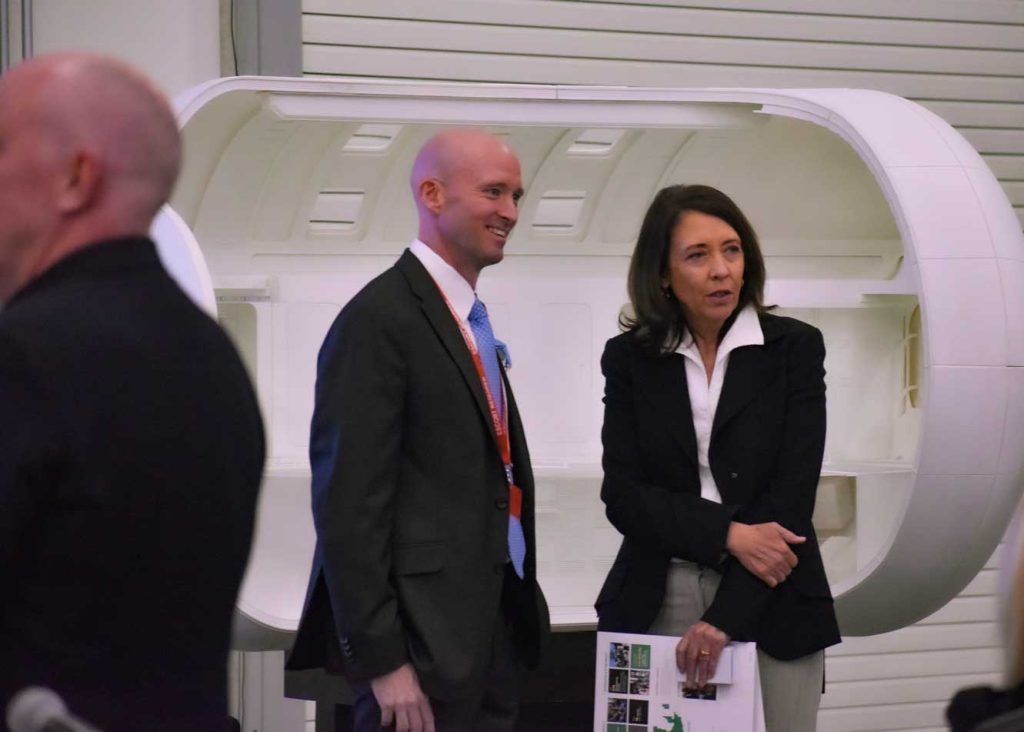 "Last year, there were 21,252 registered apprentices across 201 occupations in the State of Washington – a number that will only grow as we train workers to build the infrastructure projects we funded last Congress. Providing Washingtonians with new skills and career pathways is critical to meeting the needs of our state's growing economy," said Sen. Cantwell. "These apprenticeship grants will help remove barriers for good, high-paying jobs while investing in folks from underrepresented communities."
We're fans of apprenticeships here. They put workers on the road to high-quality, good paying jobs.

When we invest in programs like Apprenticeship Ready, not only does it give communities a path to the workforce, it makes our economy stronger and more competitive for the future. pic.twitter.com/C3Q6YIqHF5

— U.S. Department of Labor (@USDOL) July 28, 2023
The grants are administered by the U.S. Department of Labor's Employment and Training Administration. Washington received the fifth-most funding of any state. In addition to formula funding of $1,005,448 based on the state's number of apprentices and other factors, Washington won $4,656,656 in competitive funding to expand and diversify state Registered Apprenticeship programs in manufacturing, cybersecurity, infrastructure, clean energy, education, and healthcare. Washington state is one of seven states to receive competitive funding to expand apprenticeships in these targeted industries.
The total amount awarded to Washington state is $5,662,104.
The Washington State Department of Labor & Industries awards grants to upgrade equipment and provide wrap-around services for registered apprenticeship programs. Recent recipients include Puget Sound Boilermakers, Greater Western WA Pipe, and NW Maritime.
Sen. Cantwell has been a champion for apprenticeship programs and investments for workforce development opportunities. In 2017, Sen. Cantwell introduced bipartisan legislation to create strong incentives for businesses who invest in apprenticeship programs that would benefit both employers and workers. In 2018, Sen. Cantwell established the Aviation Workforce Development Program to authorize grants to support apprenticeships across the aviation and manufacturing industry and technical education opportunities. In 2022, Sen. Cantwell heralded the U.S. Department of Labor's announcement of six Washington state partners chosen to be National Apprenticeship Ambassadors. 
---
SOURCE: Office of Senator Maria Cantwell
FEATURED IMAGE: This 1962 stamp featuring an image of a machinist handing a micrometer to an apprentice was issued to commemorate the 25th anniversary of the Fitzgerald Act. Source: Smithsonian National Postal Museum