Washington poised to be the next Silicon Valley of the space industry, it just needs workers
KENT, Wash., July 6, 2023—Senator Maria Cantwell (D-WA) joined NASA Administrator Bill Nelson and several Washington space industry leaders at the Washington Space Summit on Wednesday, July 5, to discuss regional economic opportunities as the United States revamps its space program to return to the moon and beyond.
Washington's space industry has doubled in the last four years employing more than 13,000 Washingtonians and generating over $4.6 billion of economic activity. More than 100 space industry companies make up Washington's space cluster including SpaceX, Blue Origin, Aerojet Rocketdyne, and Spaceflight. Additionally more than half of the satellites in low-earth orbit are manufactured in Washington State, according to the Washington State Department of Commerce.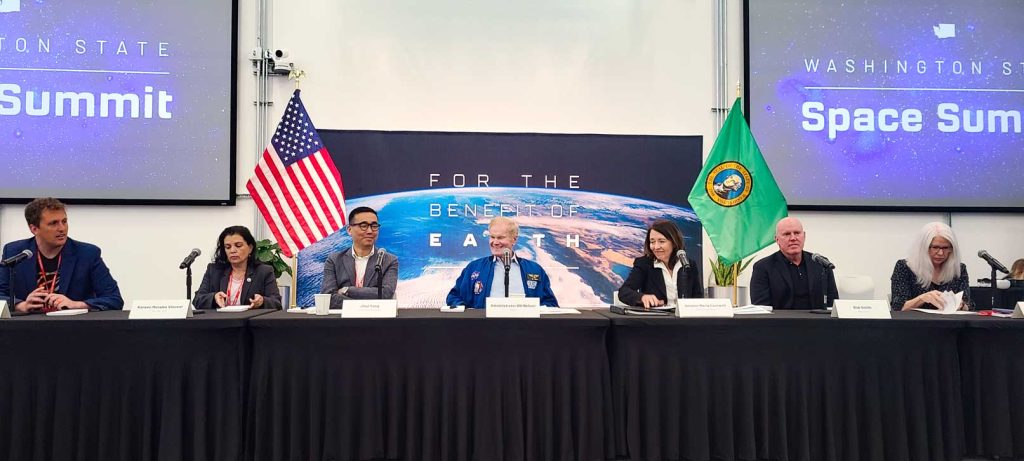 Although Washington's space industry is on the rise, the immediate challenge to remain globally competitive lies in finding the workforce to fill its roles, Sen. Cantwell said Wednesday. As it stands there are over 1,000 current openings for space jobs in Washington State and not all these deal with rocket science nor engineering. These are positions ranging from welding, to communications, or even law, some of which pay as much as $100,000 a year and do not require a four-year degree.
"Today's jobs and tomorrow's future's jobs are going to depend on the manufacturing sector assembled here today," said Sen. Cantwell. "That is why I encourage the Department of Commerce and NASA to create a new manufacturing institute here in the Pacific Northwest…I hope that we can talk about these innovations, about building the workforce of tomorrow and how we can help the supply chain by not only building for aerospace but building for space too."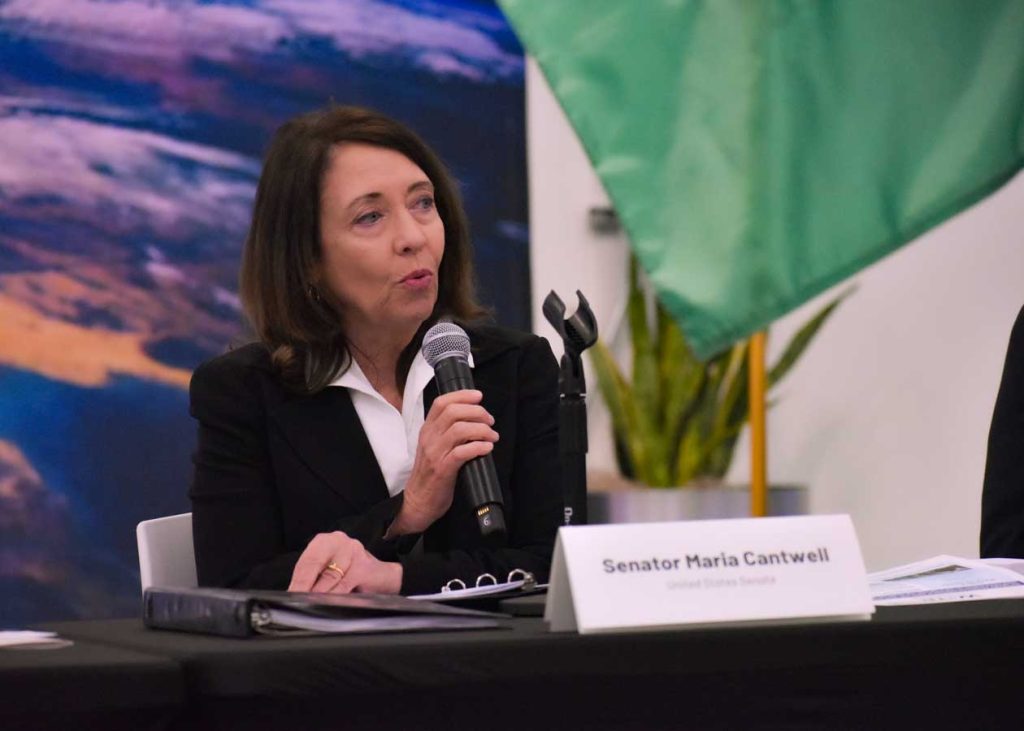 On the federal level, NASA has been reconstructing its space program since the Obama Administration cut funding to space exploration in its 2011 Budget, effectively halting a five-year, $9 billion effort to build a new Orion spacecraft and Ares rockets.
With the Biden Administration currently seeking to increase the budget of the National Aeronautics and Space Administration (NASA) to $27.2 billion for the 2024 fiscal year, the agency unveiled plans to launch the Orion to the Moon in late 2024 — landing the first woman and first Black man on earth's nearest neighbor in January of 2025.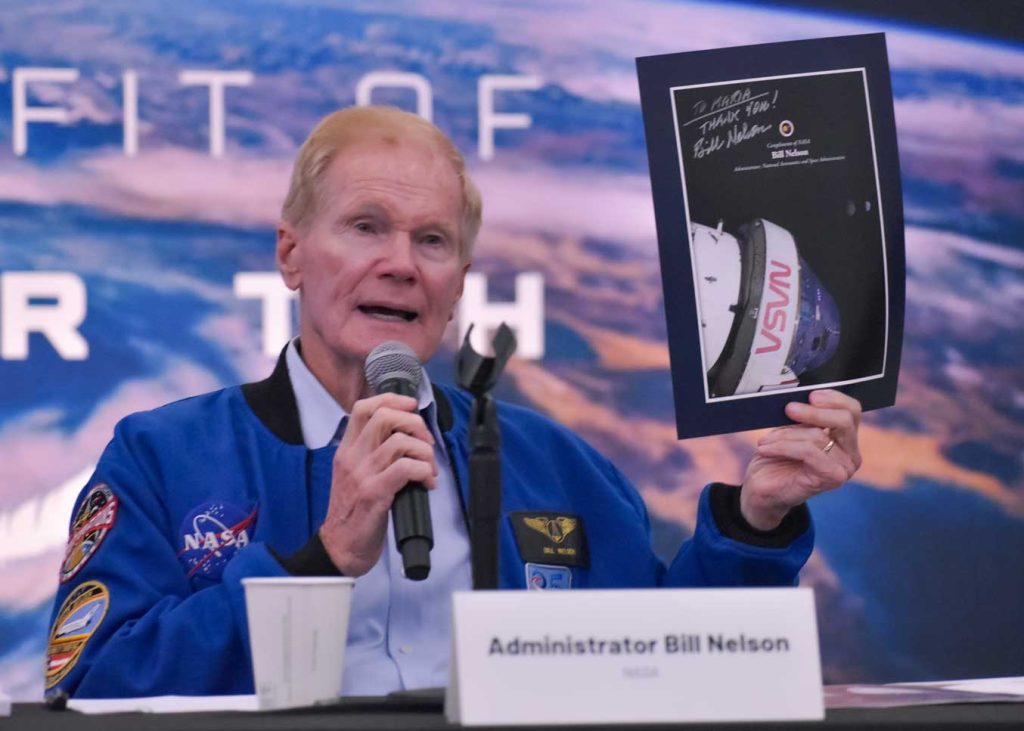 "NASA's work with Washington commercial space companies and academic institutions demonstrates the power of investing in America. NASA partnerships in the state are creating good-paying American jobs and fueling groundbreaking research and technology that will help propel humans back to the Moon and onward to Mars," said NASA Administrator Bill Nelson. "With the help of Washingtonians, NASA will make new and more exciting discoveries while also inspiring the Artemis Generation — the next generation of scientists, engineers, technicians, and explorers."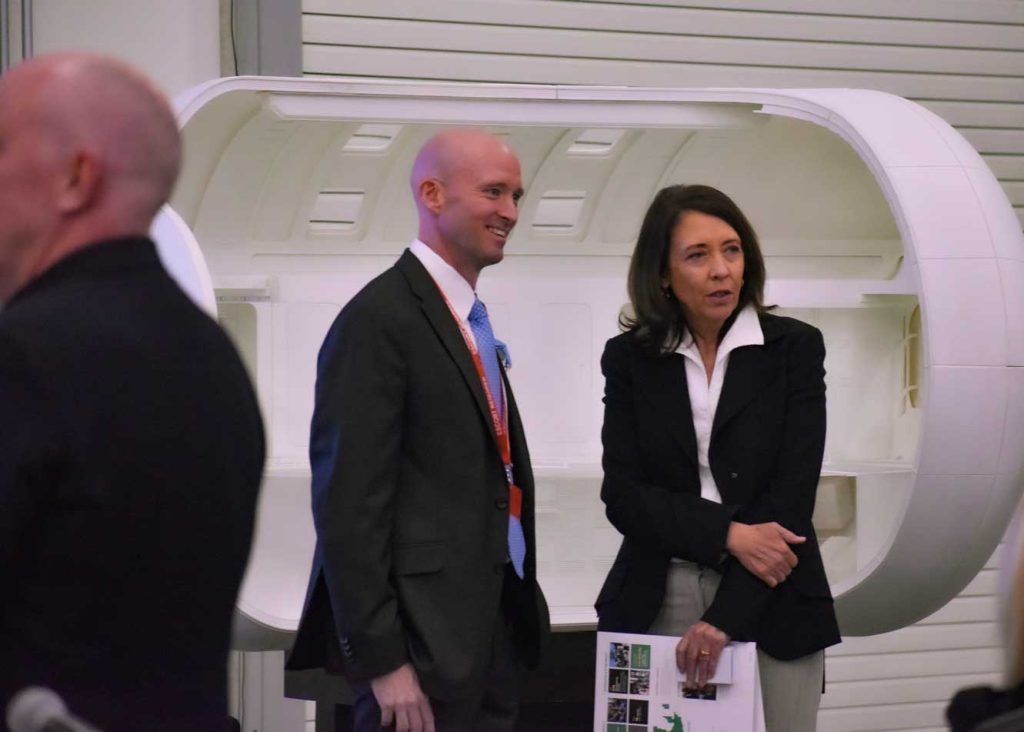 Sen. Cantwell, who chairs the Senate Committee on Commerce, Science, and Transportation, oversees NASA and the space industry. Through this oversite, she voted to pass the CHIPS and Science Act which was signed into law by President Joe Biden in August of 2022. The Chips Act is one of the largest five-year federal research and development investments in U.S. history, and include the first new NASA Authorization Act since 2017, solidifying into law its Artemis missions – which has 42 suppliers in Washington State.
The provisions of the CHIPS and Science Act provide $13 billion toward STEM (Science, Technology, Engineering, and Math) education funding at the National Science Foundation (NSF), which can be used for scholarships, fellowships, traineeships, and for competitive awards to universities to expand STEM education capacity. The law also directs the NSF to increase STEM education opportunities for women, minorities, and tribal communities, directing nearly $2 billion to minority-serving institutions and other emerging research institutions around the country with a proven track record of helping grow a diverse workforce.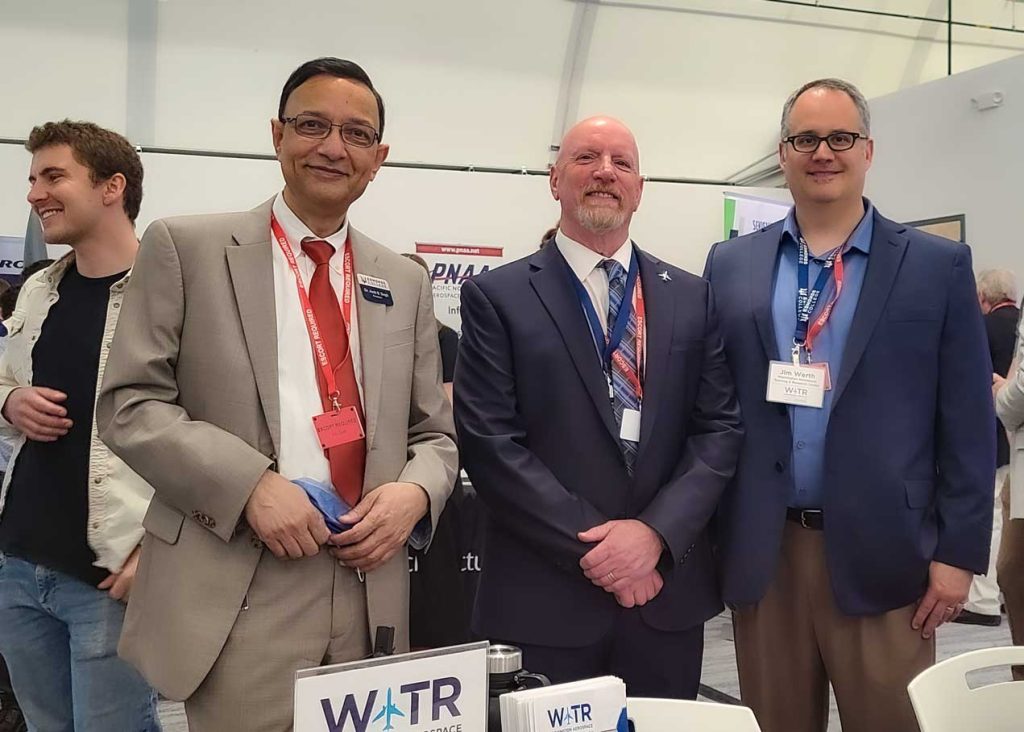 Wednesday's Summit, held at Blue Origin's Headquarters in Kent, kicked off with a trade show featuring nearly 20 local space companies including Marysville-based Gravitics, developer of the StarMax — the world's largest interior spacecraft with 400 meters of cubic space, Everett-based magniX, focused on mastering electric aerospace travel, and Everett-based Off Planet Research, that develops mission assurance testing for space-based industries.
"Think of how Boeing builds airplanes but then sells them to Delta or United who are the operators, and they fly them," Jiral Shah, Vice President of Business Development for Gravitics, told the Lynnwood Times. "We are building space station modules and providing them to commercial space station operators like Blue Origin, or Axiom Space, or Northrop Grumman."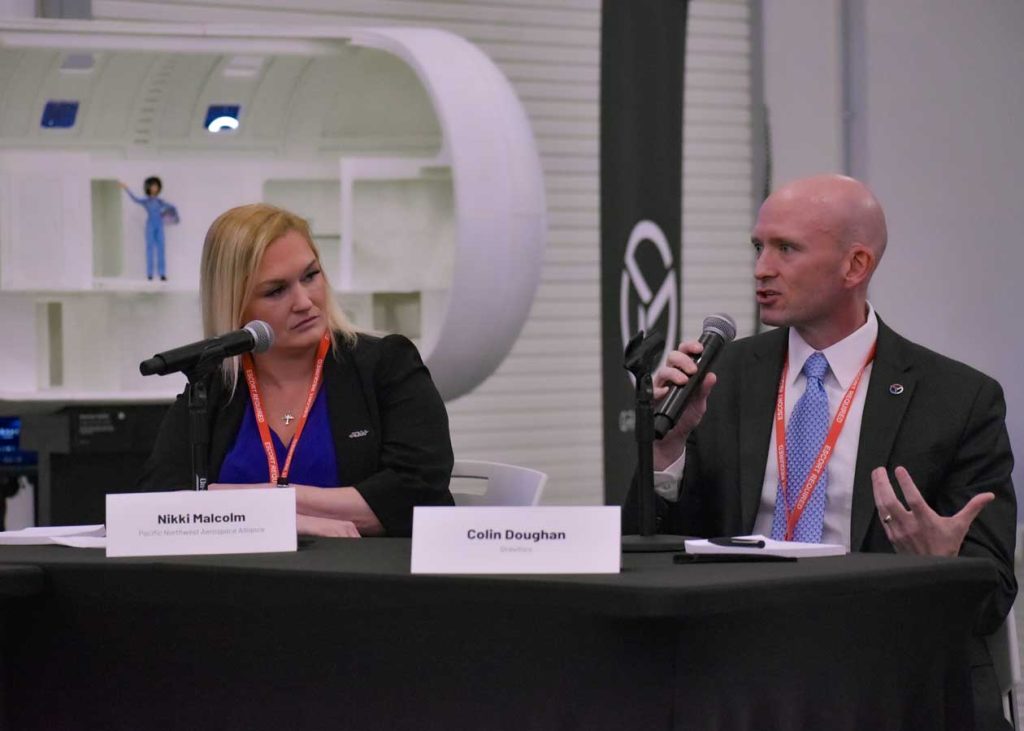 Following the trade show, Sen. Cantwell, Administrator Nelson, and Blue Orbit CEO Bob Smith led a panel discussion featuring Starfish Space Co-Founder Austin Link, CEO of Stoke Space Technologies Andy Lapsa, Gravitics CEO and Founder Colin Doughan, Pacific Northwest Aerospace Alliance CEO Nikki Malcom, Kareen Morales Vincent, Instructor for Sno-Isle Tech's Aerospace Manufacturing and Maintenance Technology program, Jihui Yang, Vice Dean of the University of Washington's College of Engineering, and Dr. Mary Rezac, Dean of Washington State University's Voiland College of Engineering.
The question of the hour, posed by Sen. Cantwell, was how to ensure Washington stays competitive in the space industry through the next generation of thermoplastics high-rate composites. Blue Origin CEO Bob Smith replied that "great government begets great business," thanking Sen. Cantwell for her support in bolstering Washington's ever-growing space market.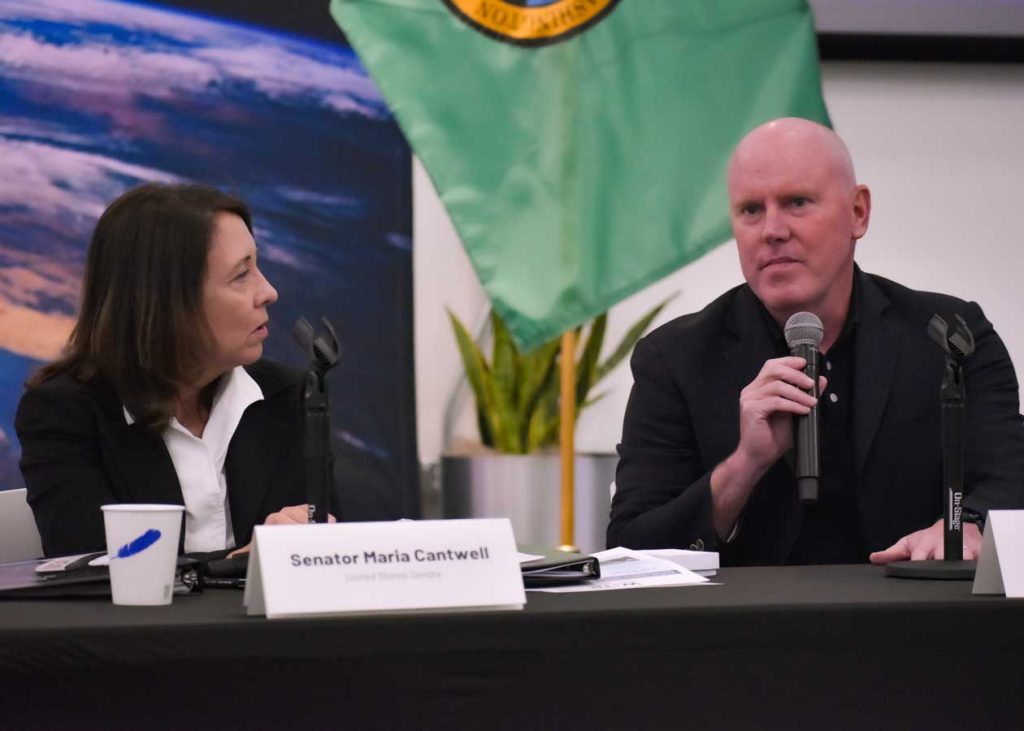 At Stoke Space Technologies, the Kent-based aerospace company says they are doing their part in keeping the money close to home where its $100 million worth of financing, received since first founded in 2019, has all remained in-state. In the last couple of years, the company has also built a new state-of-the-art rocket engine testing facility in Moses Lake and is looking forward to building up its workforce.
Stoke Space consciously decided on Washington to "set up shop", Andy Lapsa explained, for its "incredible nexus of established engineering talent" and software engineering. As far as manufacturing the company hopes to steer toward reusability of space exploring vehicles instead of single-use technology.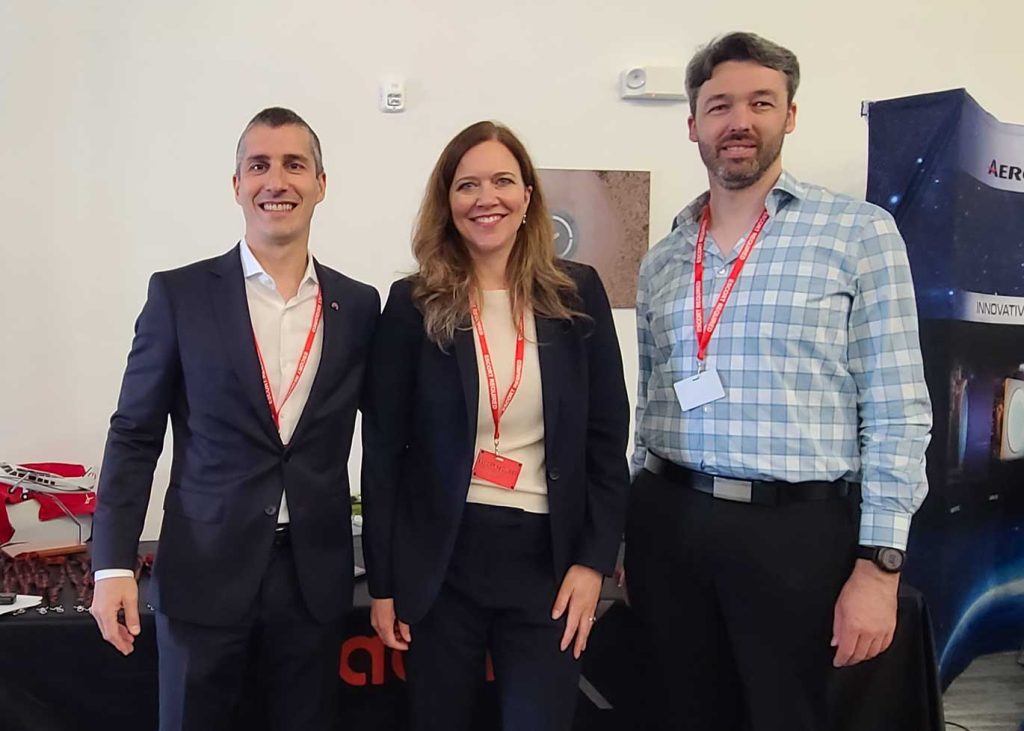 From an educational standpoint, finding a workforce begins at education and training at the academic level. About two years ago the University of Washington allocated additional faculty members to space engineering programs, Jihui Yang explained, while working with many industry partners including Boeing.
"We're committed to continue to work with this community both in terms of future workforce education and research to develop the technology to produce the workforce necessary to go to the Moon, Mars, and beyond," said Yang.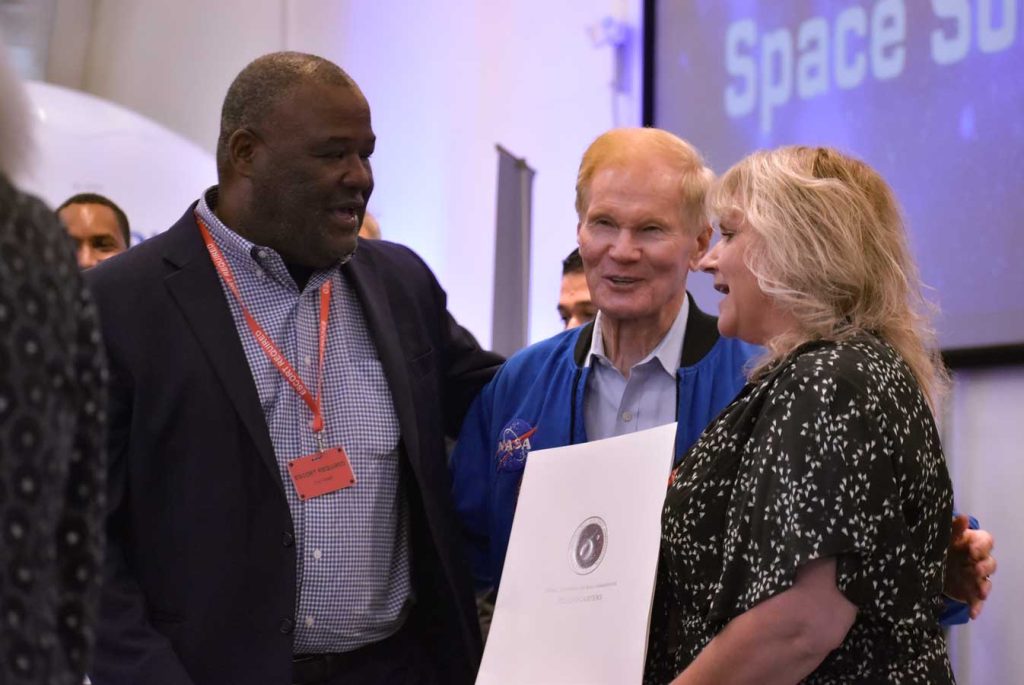 On the eastern side of the state, Washington State University produces more than 1,200 STEM graduates annually contributing to every sector of the Washington economy. Blue Origin, for example, has hired hundreds of WSU graduates over the last decade.
"While our numbers have grown dramatically since the great recession we recognize that our workforce efforts are insufficient to meet demand," said Dr. Mary Rezac of WSU. "The Washington roundtable estimates that less than fifty percent of the new STEM jobs in this state could be filled by in-state graduates."
Snohomish County-based Sno-Isle Tech begins cultivating their student's skillsets at the age of thirteen, exposing them to various courses of industry and pathways hoping to "inundate them with the possibilities of our imaginations," Kareen Morales Vincent, an Aerospace Manufacturing instructor at Sno-Isle Tech, explained.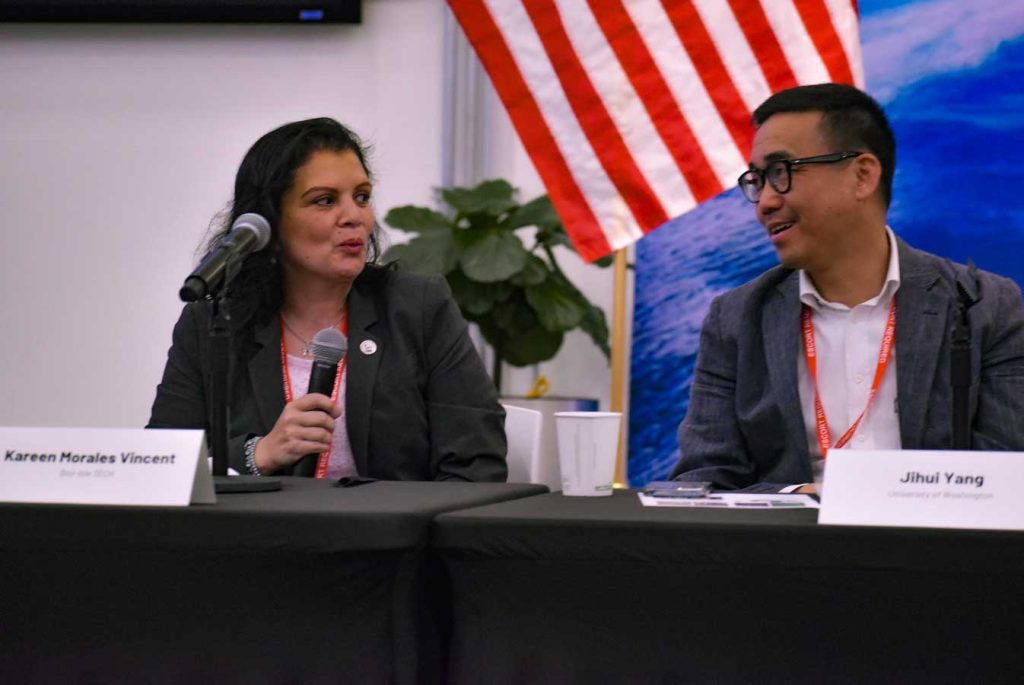 "We are opening up a world where they can make a wonderful living just by seizing their opportunities, meeting people, wanting to come in, learning the subject matter, but that's only half of it," said Morales Vincent.
To fill the 1,000 current space industry job openings, Morales Vincent says it falls on educators to encourage students to have hope they can earn a living wage as early as their eighteenth birthday.