Everett-based research company awarded $1 million to develop 'out of this world' simulants
EVERETT, Wash., September 15, 2023—The National Science Foundation (NSF) awarded Everett-based Off Planet Research (OPR) a Phase II Small Business Innovation Research grant of $996,708 last week that will go towards continuing its development of a "Portable Production Process for Icy Regoliths by Vapor Deposition." These artificial mixtures of the ice and soil found on the moon, and other worlds, aim to accelerate the development of space resource extraction and utilization, the company says.
The overall objective of Off Planet Research is to create unique and sought after simulants from extra-terrestrial environments for testing space technology and conducting research and development.
Our focus is on simulating extra-terrestrial environments for testing space-based technologies," co-founder Melissa Roth told the Lynnwood Times.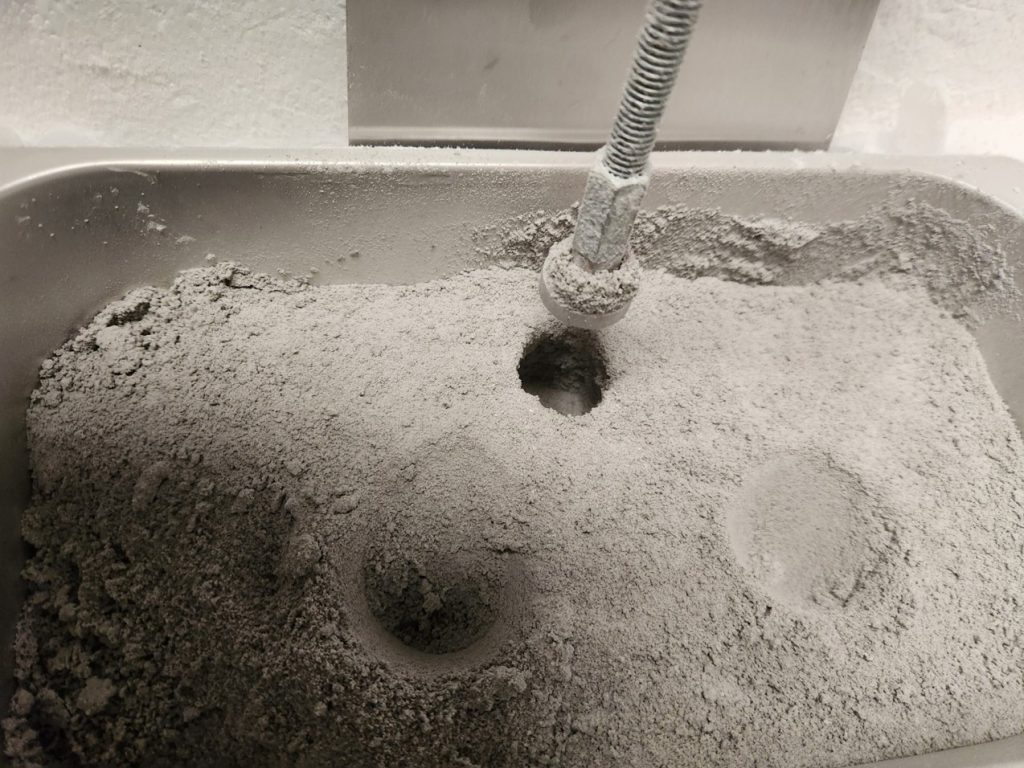 Some of OPR's biggest clients include NASA, European Space Agency (ESA), NSF, Space Applications Services, Honeybee Robotics, as well as many domestic and international agencies and universities – many of which the company is not at liberty to share.
Co-Founders Vince Roux and Melissa Roth first met at St. Martin's University where Roth was pursuing a degree in Mechanical Engineering. Roux approached her with the idea for a company that would create lunar regolith simulants – a terrestrial material synthesized to replicate the chemical, mechanical, or engineering properties of the lunar surface for testing and research purposes.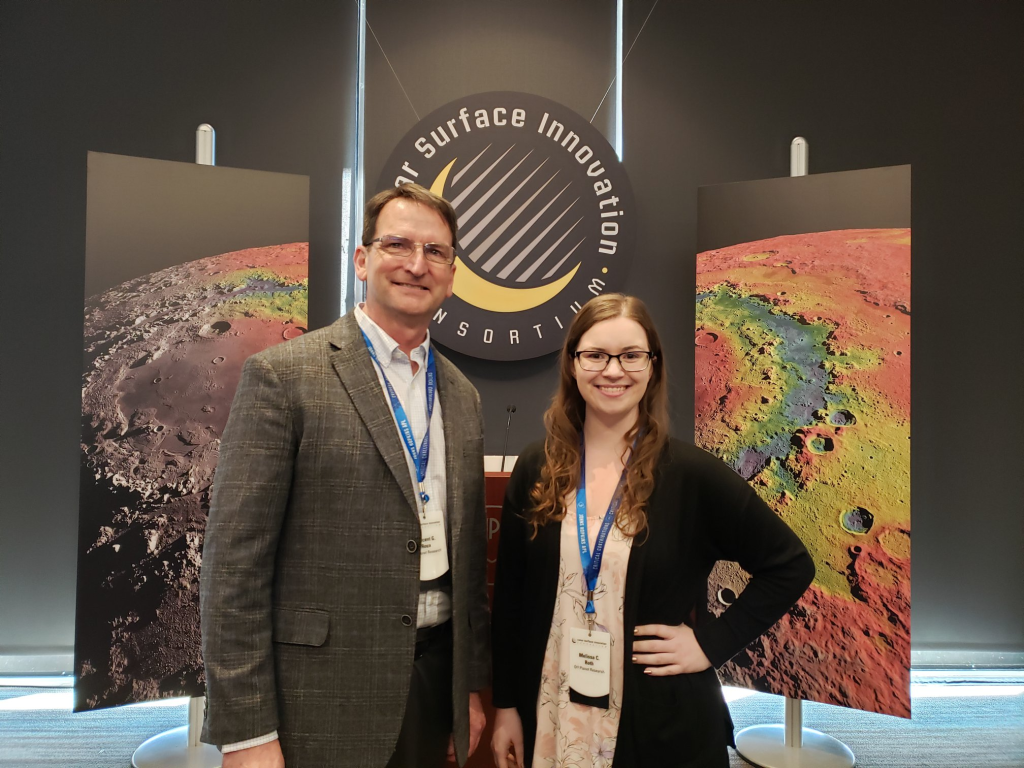 The lunar surface has a rocky material that is formed by impact and explosive processes, Roth explained. How it became this angular material is being on the surface and being by impacted by large meteorites or small micro meteorites. When you have this occurring, and you don't have weathering like you do on Earth, you end up with particles that have a very high surface area and a jagged or angular surface area. This affects many properties including how abrasive or destructive they can be to different materials and different joints.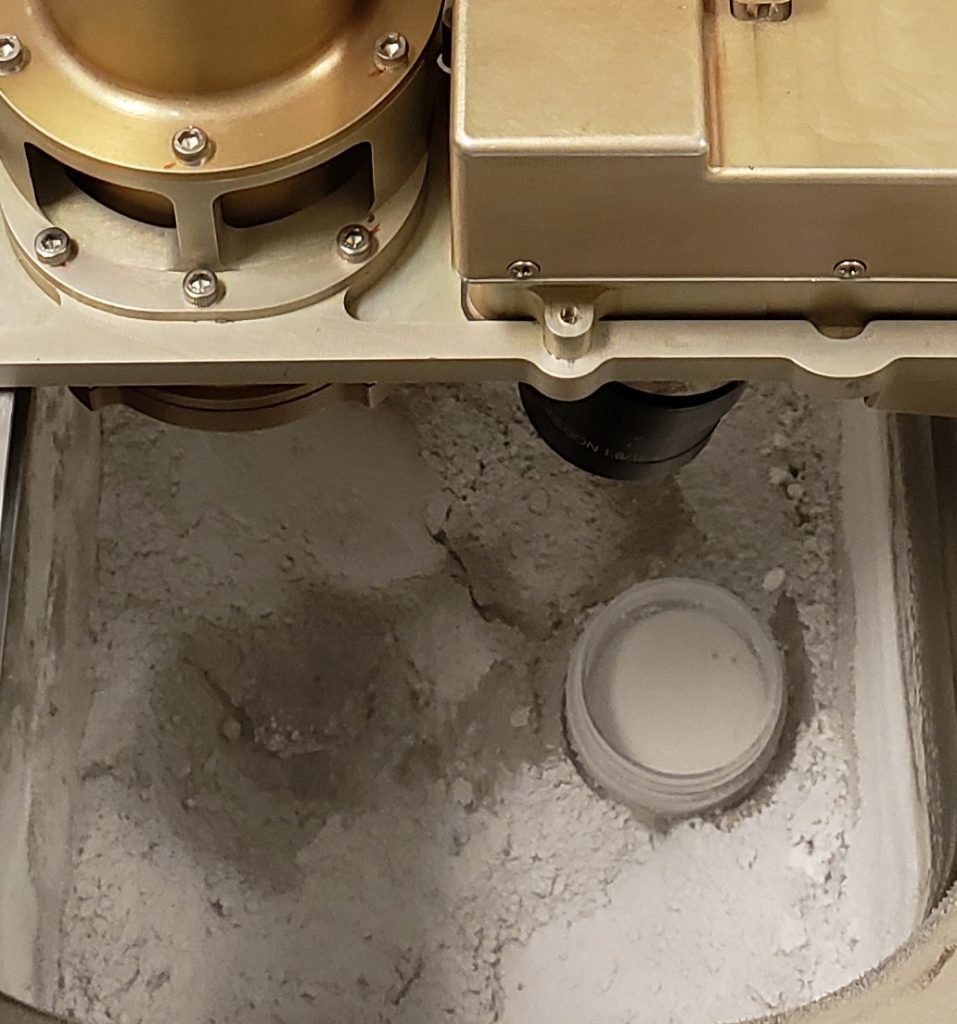 Around this time (the 2010's) there really wasn't a lot going on with simulants and testing facilities, specifically for the moon since at that time the focus was on Mars, Roth told the Lynnwood Times, so the two found an opportunity.
This was also around the time when the Google Lunar Prize X competition was underway – a 2007 through 2018 competition that would award $30 million to a privately funded team if they were successful in landing a rover on the moon, travel 500 meters, and transmit high-quality images back to Earth. No participating teams were successful in doing this before the March 31, 2018, deadline but the competition continued as a non-cash competition thereafter.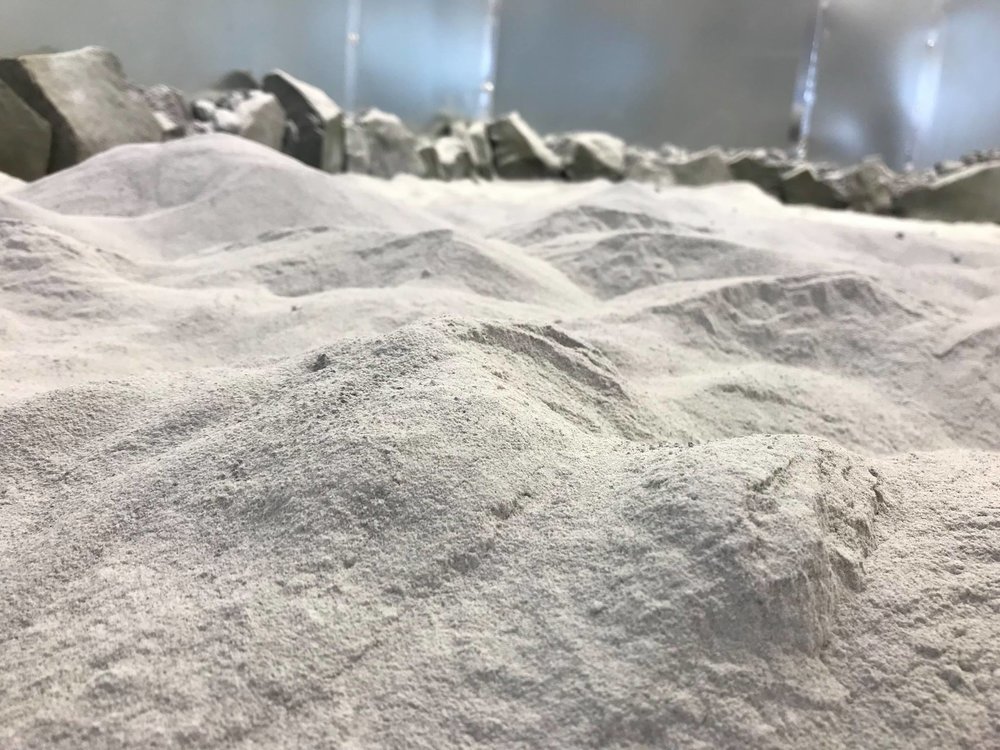 Roth and Roux were interested in this competition and knew validating designs would be critical for investors but, when conducting tests of their designs, they couldn't find a reliable simulant that would give accurate results. Simulants have, in fact, been around since the Apollo era and were used to help plan its missions but they've come and gone over the years, typically created with a single cause in mind.
"When we were initially looking at could we doing something with the Google X Prize, we were trying to find ways of testing in our designs, because in order to get people to back you financially you have to show that your designs are gonna work, that they're valid," Roux told the Lynnwood Times. "As we were looking for the ability to do that, we discovered that it was very difficult to find and, in some cases, didn't exist."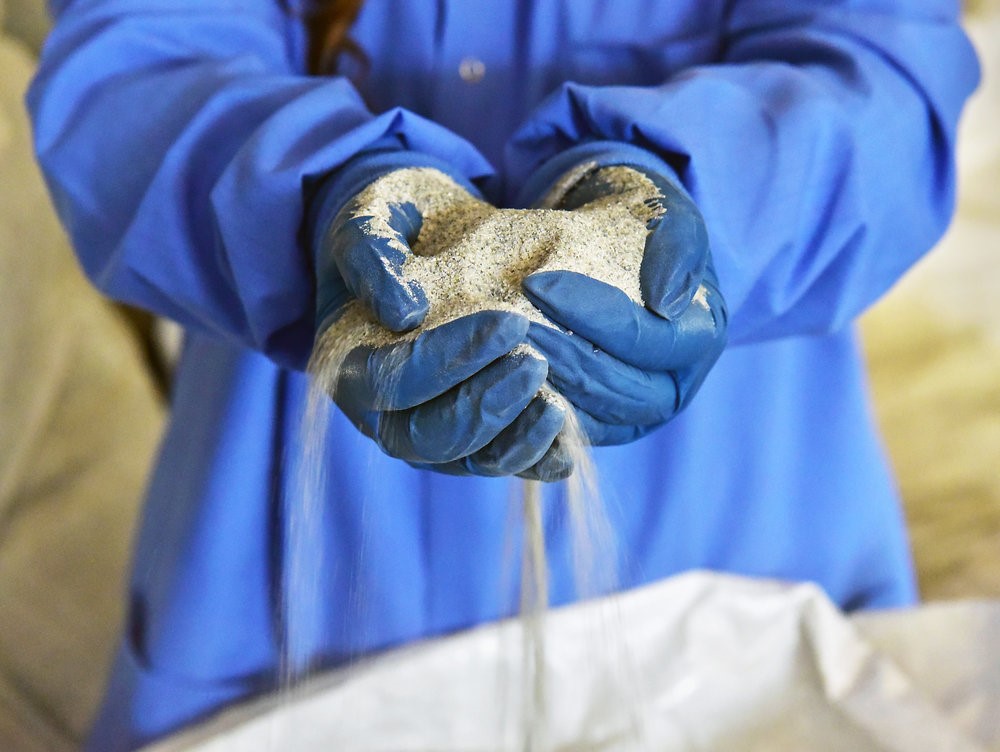 This is when Roth and Roux made a pivot in their approach, designing a reliable simulant before they designed a rover or "laying the ground floor before trying to build the shiny building on top of it," as Roux put it.
"Not only did it provide us the ability to have a product to sell but it also provides an avenue to talk with our clients – it's a vehicle for that discussion – and that has served us really well in building relationships which is really important in this industry," said Roux.
The two took a step back from developing technology to research and develop simulants with the intention of offering a wide range of products that could be used for agricultural research to even, sometime in the future, testing for Mercury and Venus missions.
Off Planet Research (OPR) opened their business in 2015 in Lacey before relocating to Everett two years ago. The company remains fairly small eight years later with under five employees.
In recent years the two have returned to their engineering roots to develop dust tolerant mechanisms based off their experience working with the material. Currently the company has four general simulants, however all four can be completely customized, based on a customer's needs and the nature of their mission.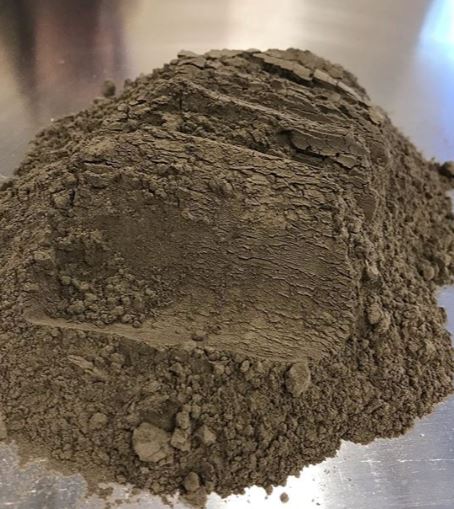 While most of the simulants are lunar based there is a reason the company is called "Off Planet Research" and not "Lunar Research," Roth noted making the point that it has always been a goal of the company to support the research being done for a variety of other planetary bodies.
All of the company's simulants are designed around the principles Roth calls "the big three": feedstock, including its mineralogy, particle shape/morphology, and the particle size distribution. It sources its black basalt from Arizona and its anorthosite from Canada. Once the company has a base product it compares the simulants to lunar, or off planet, samples returned from successful missions to ensure it matches the chemical, and magnetic, properties of whatever planetary bodies their customers plan to explore.
Typically, products are delivered to customers within a few weeks, if there are customizations applied however, this can be influenced by a number of things including quantity and the number of customizations requested.
The company plans to keep a pulse on the space industry's demand and accommodate it as necessary, developing simulants for Mercury, Venus, asteroids, or wherever research takes the ever-changing realm of science and exploration.
RELATED ARTICLES