Evergreen State Fair announces 2023 Grandstand Concert Lineup
MONROE, Wash., July 6, 2023 – The Evergreen State Fair has announced the much-anticipated Grandstand Stage concert line-up for 2023:
Monday, August 28: AC/DC vs. Guns N' Roses Laser Show (Rock)
Tuesday, August 29: Neon Trees (Pop Rock)
Thursday, August 31: Bone Thugs-n-Harmony with Twista (Hip Hop)
Friday, September 1: Nate Smith (Country)
Tickets go on sale 10 a.m. July 14, 2023. Sign up for the e-newsletter to receive a pre-sale code. For a full list of Grandstand Events visit: EvergreenStateFair.org
On Monday, August 28th at 8:30 pm there will be a laser show (AC/DC vs. Guns N' Roses songs). This hour-long show is free with paid fair admission.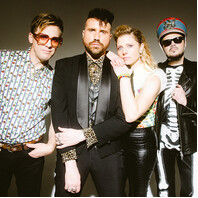 Neon Trees will be performing on Tuesday, August 29. The show starts at 7:30 p.m. and tickets are $30-60. Neon Trees is a pop-rock band with a new wave flair, formed in 2005. Their debut hit "Animal" was a double Platinum smash that won them a Billboard Music Award for Top Alternative Song in 2011. Another Top 10 hit, "Everybody Talks", featured in a popular commercial for the Buick Verano car, followed. Neon Trees' musical style is described as pop rock, new wave, synth-pop, indie rock, alternative rock pop, and electropop. Sputnikmusic described the band's debut studio album, "Habits", as a "refreshing blast of timeless rock energy and spirit that wouldn't sound out of place at any point from '60s garage-rock to 2010 dance rock."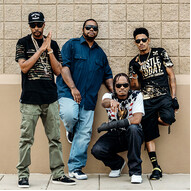 Bone Thugs-n-Harmony with Twista will take the stage at 7:30 p.m. on Thursday, August 31. Tickets are $30-60. Bone Thugs-n-Harmony (formerly known as B.O.N.E. Enterprises) is an American hip hop group composed of rappers Wish Bone, Layzie Bone, Krayzie Bone, and Flesh-n-Bone. Their hit song, "Tha Crossroads", won a Grammy Award in 1997. The group is regarded as one of the greatest hip hop acts of all time. Bone Thugs-n-Harmony is the only group that has worked with renowned American rappers 2Pac, the Notorious B.I.G., Eazy-E, and Big Pun while they were all still alive. About.com ranked them No. 12 on its list of "the 25 Best Rap Groups of All Time", and MTV called them "the most melodic hip-hop group of all time".
TWISTA is one of the fastest rappers in the business, but you cannot truly appreciate his style until you see him in concert. His Chopper style of rap helped him earn the Guinness World Records title of fastest rapper in the world in 1992, after he pronounced 598 syllables in 55 seconds.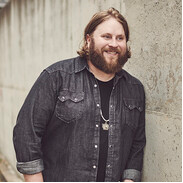 Country hit-maker, Nate Smith performs on Friday, September 1 at 7:30 p.m. Tickets are $20-40. Featuring a mix of gritty backwoods soul, rock 'n' roll swagger and velvet-thunder vocals, Nate Smith's personal journey inspired him to be a beacon of country-music hope. Learning guitar at 13, Garth Brooks, Elvis Presley and Bob Seger were among those informing his powerful, fire-from-within vocals, while Michael Jackson made him crave the spotlight and Nirvana gave his sound a jagged edge. He's made a huge splash with songs such as his Platinum-certified multi-week No. 1 hit "Whiskey On You," which was lauded as the "breakup song of the summer" by Country Now. The CMT Awards and ACM Awards nominee is currently on tour with Thomas Rhett and will hit the road with Cole Swindell this fall.
Evergreen State Fair e-newsletter recipients receive access to tickets before they go on sale to the general public. To sign up for the e-newsletter, visit EvergreenFair.org. Once on sale, tickets can be purchased online at Etix.com, over the phone (800) 514-3849 or in person at the Evergreen State Fair Park's Administration Office (14405 179th Ave. SE, Monroe, WA 98272).
Grandstand Concert Reserved Seating, Grandstand Festival Seating and Premium Party Pit/SRO are available for purchase. Enjoy a cold beverage of beer and wine from the beer garden, which can be purchased and brought into Grandstand Concert Seating. A family-friendly, alcohol-free section will be available in the Grandstand Festival Seating on a first come first served basis. All concert tickets include fair gate admission (up to a $16 value).
Additional grandstand entertainment includes the Angel of the Winds Casino Resort Motorsports Nights at the Evergreen Speedway like Monster Truck Mayhem, KSTW11 Figure 8 Mania, and the Speedway Chevrolet Demo Derby!
The Evergreen State Fair has always made agriculture and education an integral part of Snohomish County's 11-day fair. Other features have been added over the years to engage a wider audience including racing events, diverse entertainers, interesting foods, vendors, rodeos, and beer gardens.
The 2023 Evergreen State Fair runs August 24-29 and August 31-September 4. The 2023 theme is: "Little Moments, Big Memories. Making Memories for 114 years". For more information visit EvergreenFair.org.
---
SOURCE: Evergreen State Fair Park