The Evergreen State Fair opens its gates early for people who need a calmer setting
MONROE, Wash., August 13, 2023—Nationally recognized as an award winner for removing barriers in parks, Evergreen Morning of Dreams is a morning event to experience the fun of the Evergreen State Fair in a calmer setting without lights or sounds. The fair can create sensory overload for some people and fair staff hope to provide a more accessible fair experience for those who need it by providing a time that is quieter, calmer and has less sensory stimulation.

"Morning of Dreams is a very special day here at the fair park," said Mike Ohlsen, Evergreen State Fair Manager. "We see some of the biggest smiles on this day and it means so much to our team to be able to make the fair more accessible and welcoming to our community."
The Evergreen State Fair opens early at 9:00 a.m. on Tuesday, August 29, 2023. Fair gate admission is required.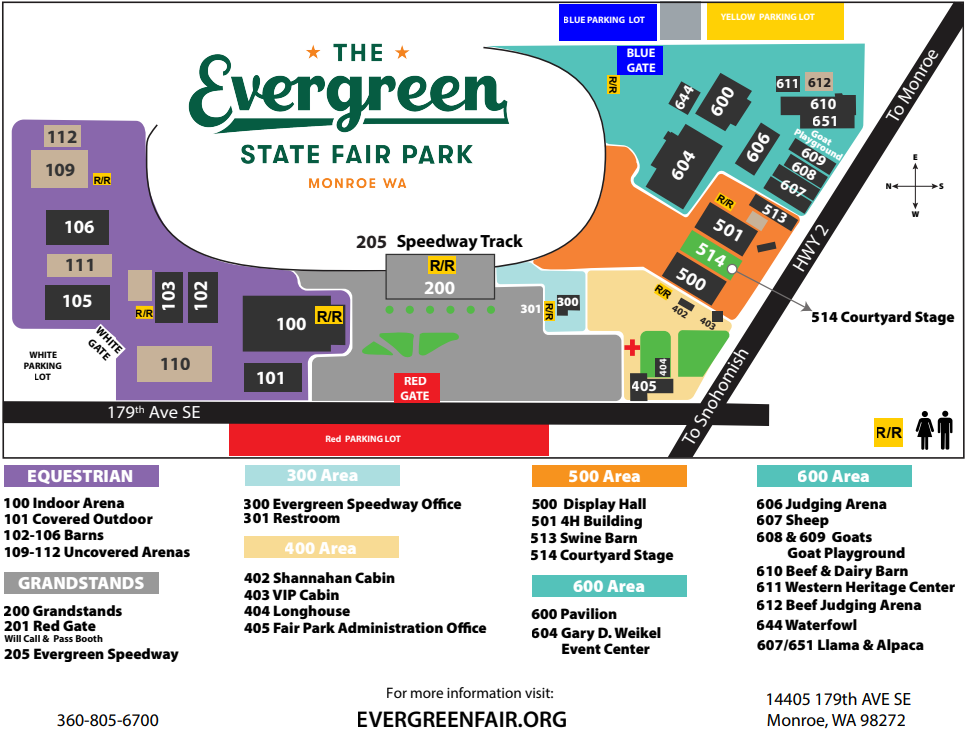 What opens early for Evergreen Morning of Dreams?
The Kiddieland Carnival will be open with no lights or sounds 9:00 – 11:00 a.m. (carnival tickets required)
Food vendors including: Big Dogs, Aussie Onion Burst, Tacos Monte Alban, JJfroyogo, Purple Cow
Roving entertainment: Joe Stoddard (Variety/Musician/Ventriloquist) and Eric Haines (Stilts)
The display hall #500 and animal barns
Farmer for a Day: Learn to milk a cow, pick an apple, dig potatoes, and gather eggs. Located at the Ag Display #260
Snohomish County 4-H will be hosting a scavenger hunt in the 4-H building #501 from 9:00-10:30 a.m.
The fair officially opens at 10:30 a.m. when all buildings and outside vendors and displays are open. There is an adult changing table located in the Western Heritage Museum #611 restroom.
For more information about accessibility at the Evergreen State Fair including maps and building descriptions, visit this webpage: https://www.evergreenfair.org/294/Maps-and-Accessibility-Information