Interns share their summer experience in WM Recycle Corps
SNOHOMISH, COUNTY, Wash., August 17, 2023—At a recent Farmers Market in Arlington, college environmental sciences interns Katie Lynch and Martine Pfefferwright spoke face-to-face with kids about the value of recycling, while chatting with residents about the benefits that composting offers homeowners and the local waste stream.
"Getting to work at events educating the community and talking with the kids was so much fun," said Pfefferwright, a soon-to-be Western Washington University graduate. She and Lynch are two members of the Waste Management (WM) Recycle Corps who fanned out across Snohomish County this summer to up the public's knowledge about recycling.
Recycling can be a puzzle, said Karissa Miller, WM manager of Public Education and Outreach. The company deployed teams of well-trained college students this summer to help businesses and communities across Western Washington put the pieces together.
"In addition to attending community festivals, the WM interns also affix new decals on recycling containers at local restaurants, host public recycling collection events and, thanks to more emphasis on recruiting multilingual college students, help to remove recycling barriers in communities and multi-family properties where different languages and cultures come together," Miller said.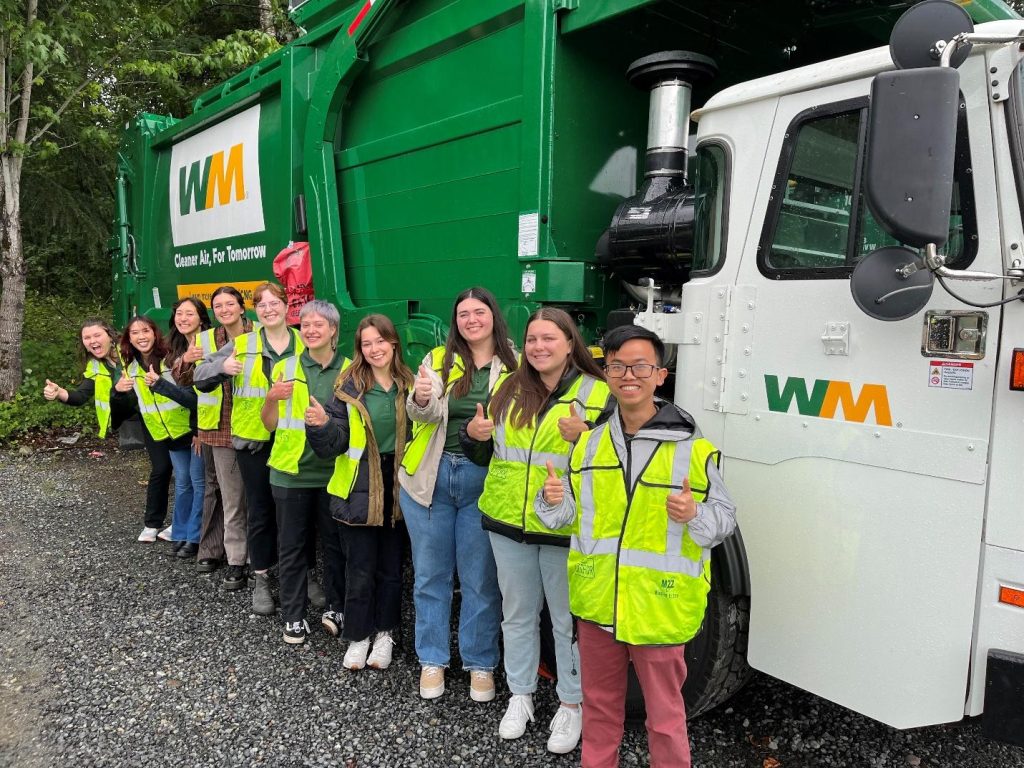 To help local businesses organize their recycling systems, the interns share best practices and advise on a customized recycling plan based on each business' unique waste stream.
The WM Recycle Corps is an award-winning program that WM initiated in the Puget Sound in 2010.
Lynch and Pfefferwright have learned plenty during their internship about single stream, or "single sort" recycling that mixes recyclable materials.
They also know a few things that the public should be more aware about.
For example: Plastic shopping bags are by far the most troublesome item that people toss in their green recycling bins.
They gum up the works, shutting down and tying up WM assembly lines. The solution? Drop off your clean plastic bags and other film-like plastics in take back drop off boxes at the entrances of most local grocers.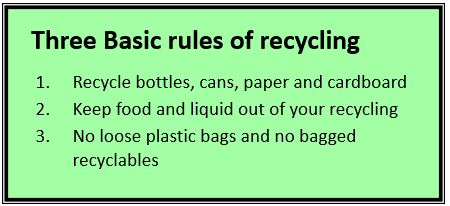 One factoid that surprised Lynch was learning that individuals on average generate 4.4 pounds of solid waste per day. According to the EPA, the average American person will produce about 5.91 pounds of trash, with about 1.51 pounds being recycled, leaving 4.4 pounds the rough daily average per person.
Miller said WM works with the community to recycle right and reduce contamination that happens when people put plastic bags, food and garbage in recycling carts, winding up in landfills. She said when people put the right materials in recycling carts – such as cardboard, paper, tin and aluminum can, plastic bottles, tubs and jugs — it helps keep local recycling programs strong, healthy, and sustainable.
Miller said the intern program has become an incubator for sustainability professionals, with many alumni now working as professionals across the green sector.
The interns were grateful for the insider opportunity to get to know WM and its operations and facilities better.
"It was a really good experience working with Waste Management staff and met with staff from a lot of cities as well," Lynch said.