Jim Walsh to lead the Washington State Republican Party
OLYMPIA, Wash., August 17, 2023—Representative Jim Walsh (R- Aberdeen), 59, was overwhelmingly elected chair of the Washington State Republican Party (WSRP) in Olympia on Saturday, August 12, by state committee members and county party chairs receiving 95 of the 110 votes. Walsh will succeed Caleb Heimlich who, after 12 years, announced his intention to step down as Chairman of the WSRP in June.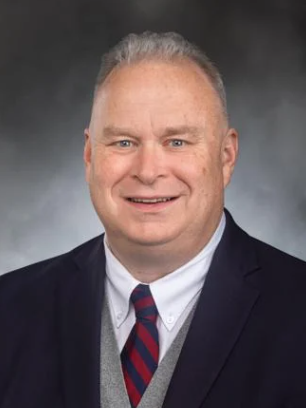 According to his House Republican webpage, Walsh, a stanch constitutionalist, is "committed to bipartisanship and finding common-sense solutions for the problems."
Currently, the Republican Party in Washington state with its deep-blue pockets such as Seattle, has an uphill battle to gaining political power. No Republican holds a statewide elected office, only two Republicans — Dan Newhouse (WA-04) and Cathy McMorris-Rogers (WA-05) — represent the state in Congress, and Democrats have sizeable majorities in both chambers of the state legislature.
Walsh intends to serve both as the Chair of the WSPR and as the Representative of the 19th Legislative District, he told The Center Square.
He shared with The Center Square that his priorities will be party caucuses and county conventions, develop more reliable internal databases of registered voters, support and promote Let's Go Washington's initiatives to repeal six new state laws and programs, school board elections, and a media campaign to reboot the WSRP's brand.
"The common theme in all of these actions is to position the WSRP to help Republican candidates win elections. We win on issues," Walsh told The Center Square.
As of August 17, five days after Saturday's vote, there has been no official statement on the WSRP's website or social media accounts of Walsh as its new Chair nor any mention of the state party leadership change on the Washington State House Republicans and Washington State Senate Republican Caucus websites and social media accounts.