Nathan Alanis to serve as the new Snohomish Police Chief
SNOHOMISH, Wash., August 16, 2023—The City of Snohomish and the Snohomish County Sheriff 's Office announce Lieutenant Nathan Alanis as the new Snohomish Police Chief. Since 2012, the City of Snohomish has partnered with the Snohomish County Sheriff's Office to provide police services.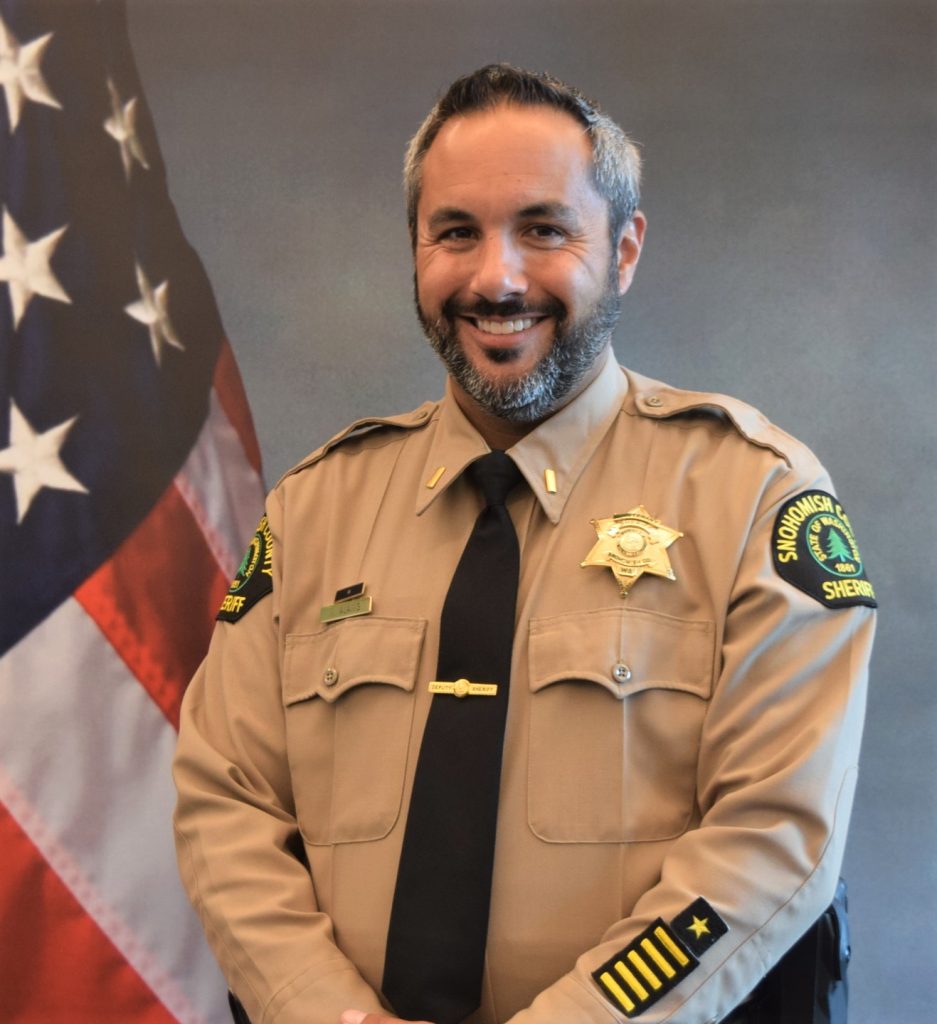 The appointment, beginning September 1, comes after Police Chief Mike Martin was promoted to Captain for the Snohomish County Sheriff's Office. 
"We are grateful for Lt. Martin's service to Snohomish and wish him the best with his promotion," Mayor Linda Redmon said. "We are all looking forward to working with Lt. Alanis in the role of Chief. He has tremendous passion for our community and high expectations for public safety and community engagement. He has exciting plans for his new role, and we are very pleased to be able to work on those plans with him."  
Lt. Alanis brings extensive knowledge and leadership experience gained throughout his 16 years of law enforcement service in Snohomish County. He began his career as a patrol deputy, served as a school resource officer, and as a special investigations unit detective before being promoted to sergeant. He went on to serve as the office of neighborhoods community engagement and crime prevention sergeant. In 2018, he served the city of Snohomish as the administrative sergeant for four years before being selected as Interim Police Chief for the city of Brier. As a lieutenant, he served as the Snohomish County Sheriff's Office night watch commander, and most recently as the police chief in the city of Sultan.
"I am excited to have the opportunity to be back in the City of Snohomish serving as the chief of police," Lt. Alanis said. "I am a Snohomish resident myself and I care deeply about our city and community. I will work hard to prioritize public trust and deliver professional law enforcement services to our residents, visitors, and business owners in Snohomish."   
Lt. Alanis has worked in law enforcement for more than 16 years and received a bachelor's degree in social sciences from Washington State University. 
SOURCE:  City of Snohomish