Washington's Midsummer Renaissance Faire now in Snohomish for first time
SNOHOMISH, Wash., August 16, 2023—The setting is the village of Merriwick: a town of merchants, jesters, knights, and royal court spending their days at the tournament arena watching jousters fight to become the day's champion. In many ways, you could say Merriwick is stuck in time – the 16th century to be precise – where nobles, knights, and clergy from all the land come to feast on turkey legs, purchase swords from blacksmiths, and sing chanties while swinging their ale horns full of mead.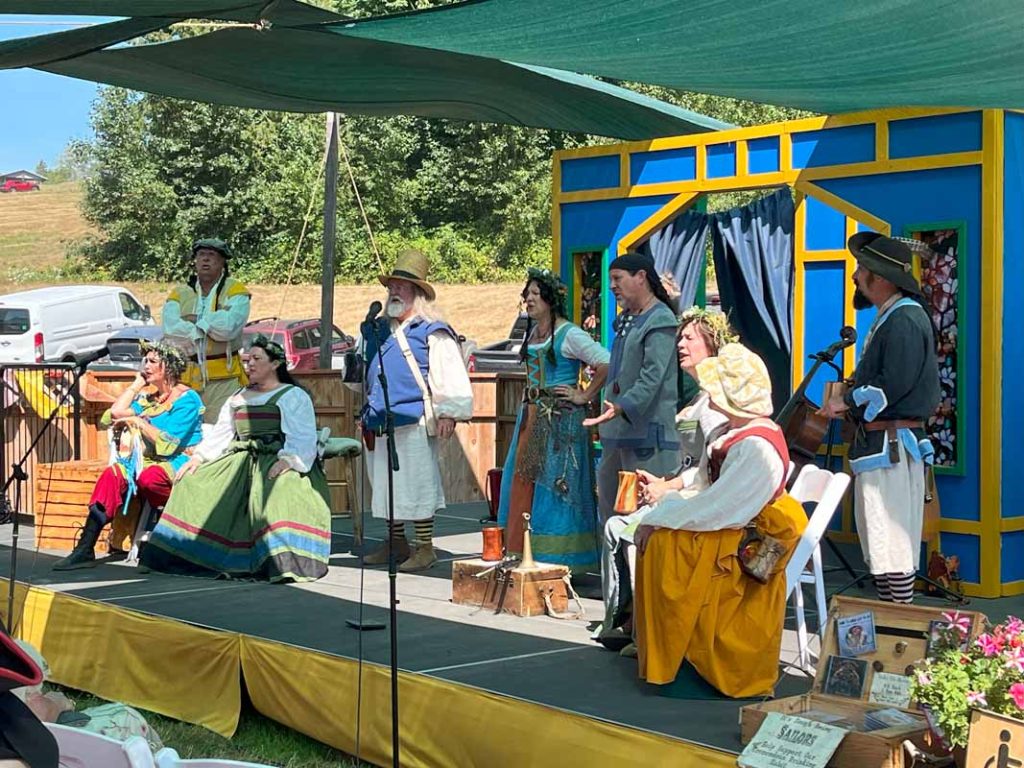 You park your car…ehrm, I mean your "horse carriage" and set up camp in the designated camping areas for the weekend. This year Merriwick is set in Snohomish's beautiful Sky Meadows Lane so there's plenty of space, and plenty of available camping spots with beautiful views of tree-covered mountains and the distant whisper of a river afar. You show your ticket to the gatekeeper (you have you ticket ahead of time because the Washington Midsummer Renaissance Faire did online presale online this year) and walk inside.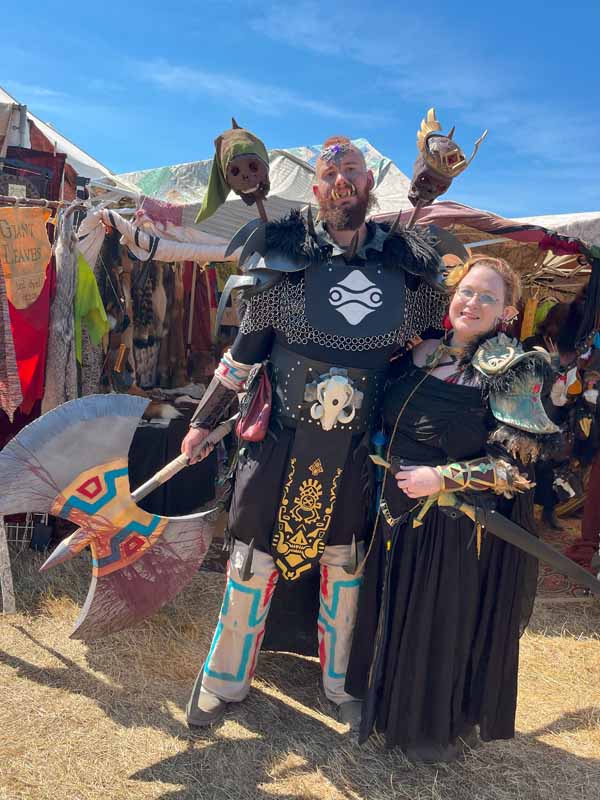 You're joined by a full party of likeminded individuals, each different classes but with one thing in common: you're dressed the part with coin to spare for the many wares the merchants have to offer from trinkets; to weapons; to clothing of the time; to tarot cards and tabletop games. Roll a perception check.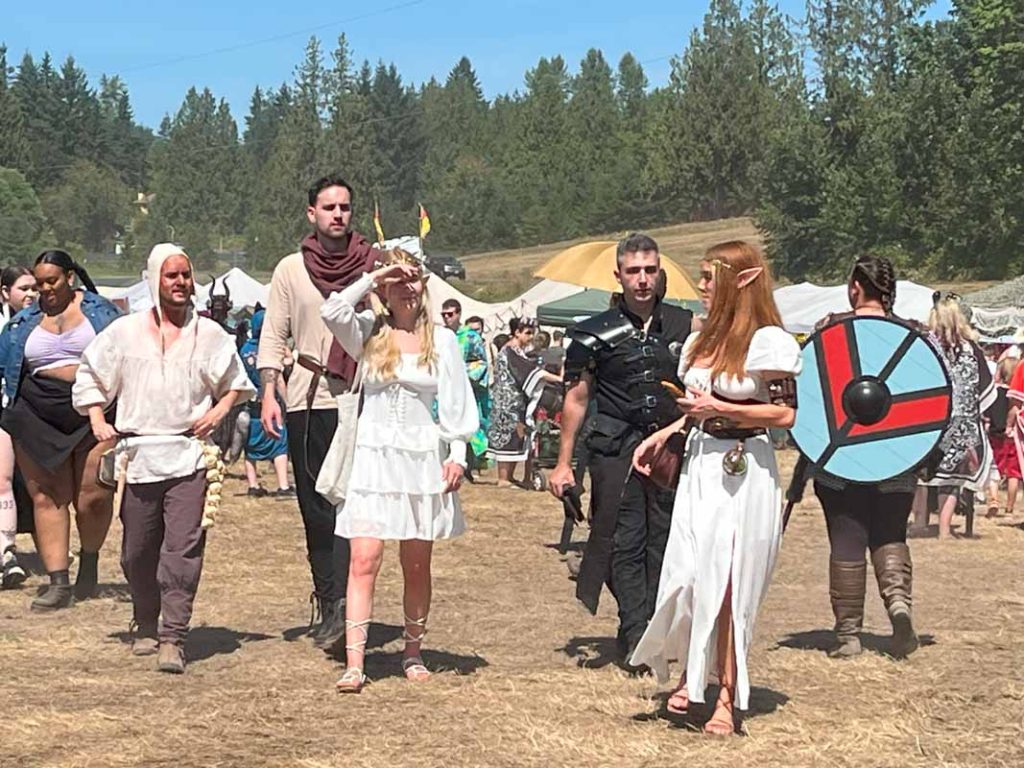 You smell the scent of fresh smoked turkey legs wafting from the food court by an arena where the Knights of the Realm jousters – a troupe of professional stuntmen with years of theatric combat experience in the film industry and/or the Medieval Times dinner theater chain – compete to win the hearts of their audience. You roll an entertainment check and land on a crit 20. The Dungeon Master agrees you're having the time of your life.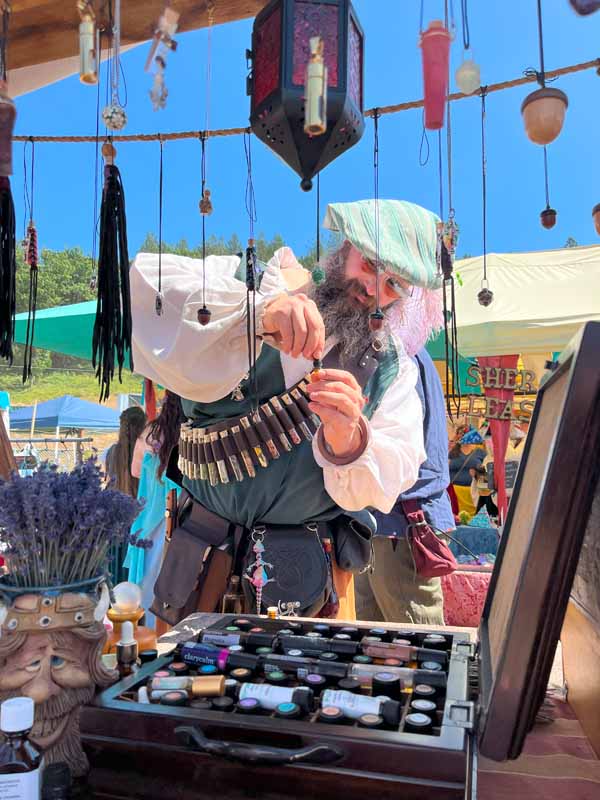 Merriwick is not a real town, of course (at least a governmentally recognized one), but the setting for Washington's annual Midsummer Renaissance Faire which runs each weekend in August. Each Friday through Sunday, which began on the 5 and runs through the 20, history springs to life with battle performances, music of the times, improv comedy, and so much more transporting visitors back in time to party like its 1578.
Entertainment is non-stop, from opening to closing, including an escape room, "Fakespeare" (summarized Shakespeare in layman's tongue), jugglers tossing enflamed battle axes, swashbuckling comedic pirates, various musical acts, acrobatics, and of course jousting matches performed by the Knights of the Realm – a troupe of professional stuntmen with years of theatric combat experience in the film industry and/or the Medieval Times dinner theater chain. Children's activities, or for the young-at-heart, include castle games or the chance to meet mermaids and fairies at the Wyldewood Fae.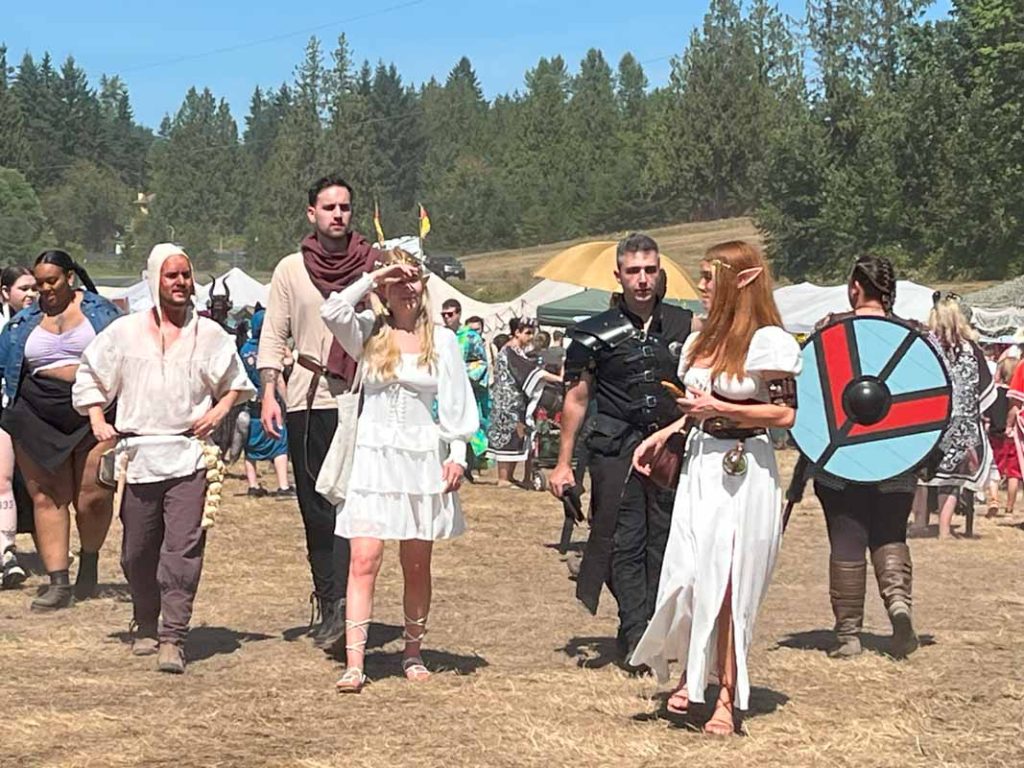 For the warriors-in-training, learn to work a bow-and-arrow at Seven Meadows Archery, throw axes, or rent foam baffing swords to face off with your friends in hand-to-hand combat. Or, if physical fighting isn't your thing, throw down with dice rolls in a one-shot game of Dungeons and Dragons at the Cleric Games tent.
Camping options are also available for visitors hoping to fully immerse in Merriwick's festivities, or to sleep off a night of partying at the numerous beer gardens and alehouses throughout the fairgrounds. The camping experience becomes somewhat of an afterparty itself, Shana Casey, Marketing Director, told the Lynnwood Times where likeminded "nerds" spend the weekend making friends, playing games, and having fun without worrying about getting home safe.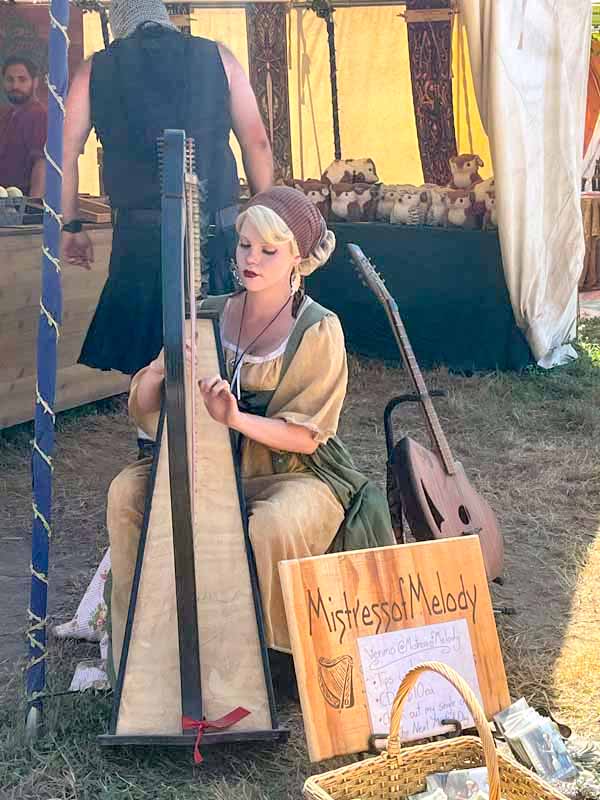 No town set in the Middle Ages would be complete without a King and Queen and Washington's Ren Faire adds the part well with Queen Elizebeth I and her court. Accompanying the Queen this year is King Phillip of Spain and Princess Cecelia of the Swedish Court. The actor playing the part of King Phillip began as an attendee of the faire, interacting with patrons as his character, and quickly became a fan favorite leading to the society's Entertainment Director offering him to play the part officially.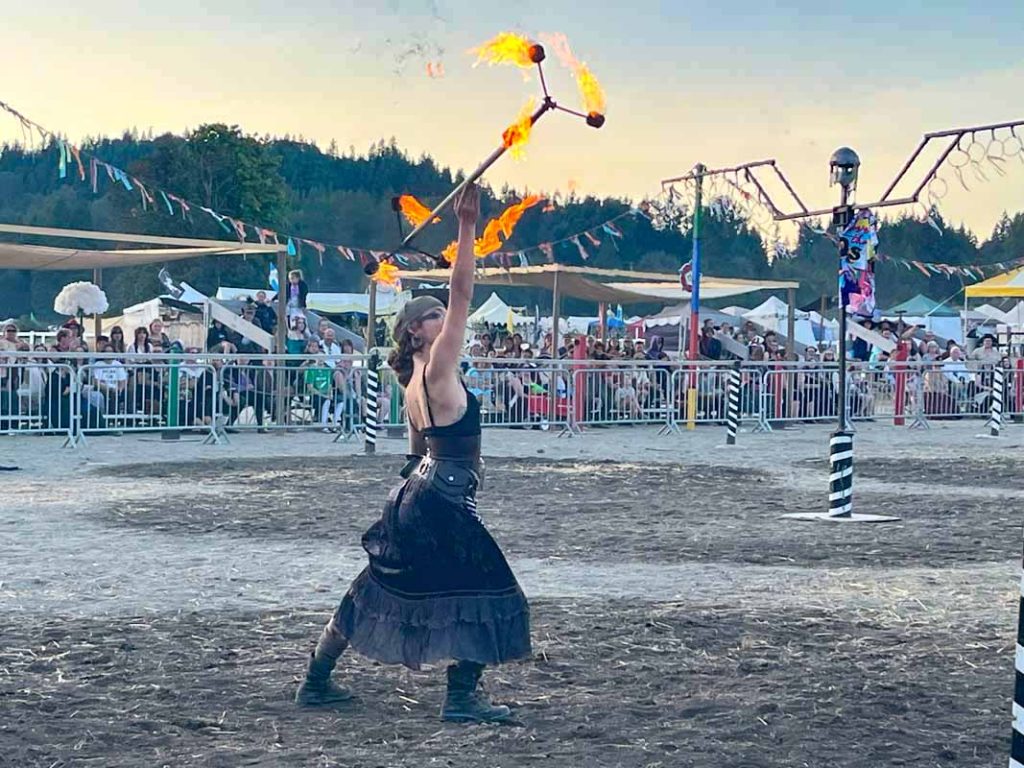 The faire's royal court has an ongoing storyline, which is mostly improvisational Casey said. The first four years were Scottish-themed featuring Mary, Queen of Scots, but when the actress playing Mary retired (the character was beheaded in the overarching narrative) the faire shifted to an English ren faire and has been one ever since. Now, Queen Elizabeth, is currently being sought after by a list of suitors hoping to win her heart over for the title of King.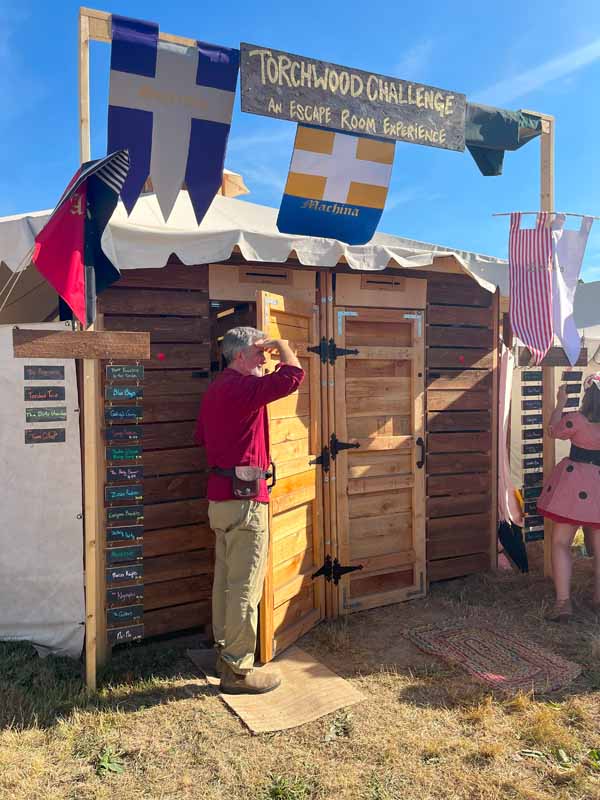 Although cosplaying isn't a requirement to visit the Washington Midsummer Renaissance Faire, it is encouraged with different themes each weekend kicking off with "Masked Mauraders" its opening weekend, "Fairy Tales and Fantasy" this upcoming, and closing out with "Across the Multiverse" where rennys can wear anything from lost Star Trek voyagers to Marvel superheroes. Costumes can also be rented on site.
This year marks the Washington Renaissance Faire's 14th season and its first year set in Snohomish County. Casey informed the Lynnwood Times the city of Snohomish has been so welcome and accommodating the faire plans to take place here for many years to come.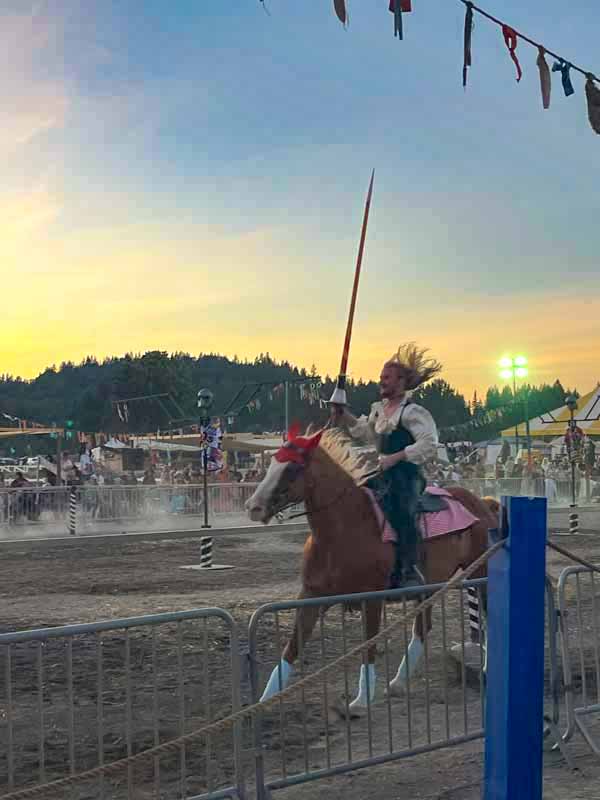 Each year's Ren Faire takes a whole year to organize consisting of the Washington Renaissance Arts and Education Society's (WRAES) Board of Directors sitting down each September to begin planning how the following year can be bigger and better. The production could not be made possible without the roughly 500 volunteers and hobbyists who have a love for history, performance, cosplay, and a love for Ren Faires.
The Washington Renaissance Arts and Education Society is an organization that puts on multiple festivals that promotes learning about the times through fun and creative ways.
"Ren faire culture has kind of been in the underbelly for a while, but I have seen an insurgence of interest within the last three or four years," Casey told the Lynnwood Times. "There is a culture to it. These are people who love history, who love the timeframe, who love the idea of larping, and it becomes a sense of community."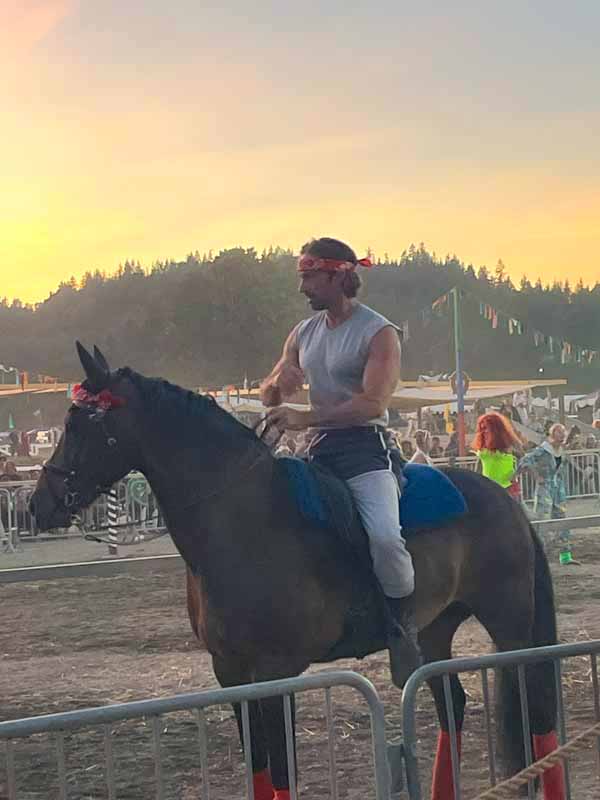 Renaissance Faires have a, roughly, 40-year history in the country beginning with the Renaissance Pleasure Faire of Southern California which began in San Diego in 1962. Originating as a one-off fundraiser event for a local radio station, the RPFS is still alive today, having grown into a massive festival that attracts a quarter of a million visitors annually.
Today, there are at least 66 long-running Renaissance Faires in North America with at least a two-week or better run and have at least a five-year continuing run.