Potential toxic algae bloom identified at several Snohomish County lakes
SNOHOMISH COUNTY, Wash., August 18, 2023—A recent algae bloom at three lakes have been observed and according to test results on Friday afternoon, no toxins detected in Lake Roesiger or Chain Lake have been detected at this time. Also, initial results came back negative for toxins in Blackmans Lake.
The public advised not to swim in or ingest water from the lakes, keep pets away, clean fish well, and avoid areas with algae scum for boating or other water recreation. County officials are asking residents to always avoid algae blooms regardless of toxin levels.
Warning signs have been posted at Lake Roesiger County Park and the public boat launch, and additional signs posted at Chain Lake and Blackmans Lake.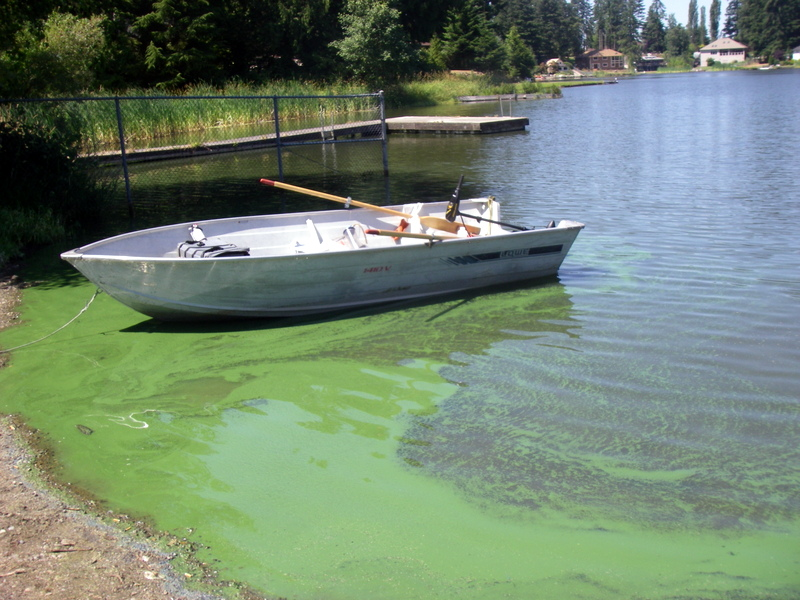 The patchy blue-green algae were first reported Wednesday, August 16 in the afternoon at the northeast shoreline of the North Basin of Lake Roesiger, located south of Granite Falls. A water quality specialist with Snohomish County Surface Water Management (SWM) collected a sample, which was sent for testing Thursday morning. These algae blooms can make people and animals extremely sick.
It is important for people to take the following precautions:
Do not swim in the lake
Do not drink lake water
Keep pets away from the lake
Clean fish well and discard guts
Avoid areas of scum when boating or recreating on the water
Toxin levels are highest where there is algae scum, which can look like green, blue, or yellow paint floating on the water's surface or clumps in the water. It is especially important for people and pets to avoid these areas. On large lakes, like Lake Roesiger, this scum can be very patchy and may travel with the wind. Therefore, some areas of the lake will be clear while other areas will have thick scum. When in doubt, it is recommended to stay out, as toxin levels associated with a scum can change quickly.
If you or your pet are exposed to a blue-green algae bloom and have unexplained sickness or signs of poisoning, call your health care provider or veterinarian immediately. Signs to watch for include stomach pain, vomiting, diarrhea, and skin rashes. The health effects are potentially serious and may be deadly, in particular for animals that drink from the lake. Confirmed exposure to the algae may also be reported to the Snohomish Health Department by calling 425-339-5403.
Blue-green algae thrives in hot weather and nutrient-rich water, and blooms may last for several weeks. Snohomish County SWM staff will collect weekly samples and continue to monitor the situation.
To learn more, please visit https://www.snohomishcountywa.gov/1959. To sign up to receive email or text notifications about algae blooms at most lakes in unincorporated Snohomish County, go to the Lakes Email News page and click on the lake you are interested in.
---
SOURCE: Snohomish County Department of Conservation and Natural Resources