Naturopathic wellness center Renew Medical opens near Edmonds Waterfront
EDMONDS, Wash., August 18, 2023—A new naturopathic wellness center, Renew Medical, opened its doors for business on Thursday, August 17, with the goal of empowering individuals to understanding their health needs and make choices to maximize their physical performance and mental well-being.
A ribbon cutting ceremony was held on Thursday morning to celebrate its second anniversary with a delicious spread of food and refreshments.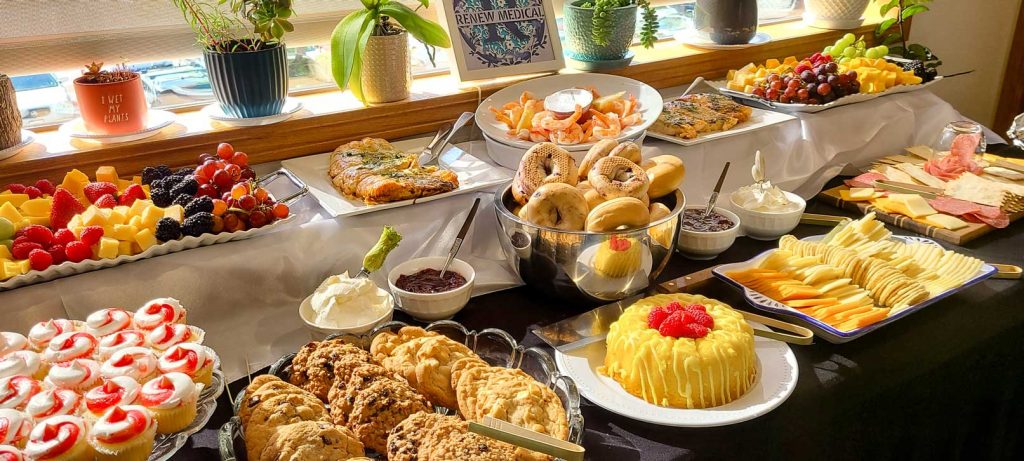 "The Chamber serves a really cool function in that we support Edmonds businesses and we're really big on forming relationships and make connections. Ribbon cuttings like this are a great way to do that," Caitlin Hoover, Events and Project Coordinator for the Edmonds Chamber of Commerce, told the Lynnwood Times.
Renew offers a variety of services including nutrient therapy, body sculpting, biofeedback, facials, integrative medicine, bioidentical hormone replacement therapy, acne treatment, IV therapy, pain management, and more, custom fit to tailor to its clients unique and individual needs.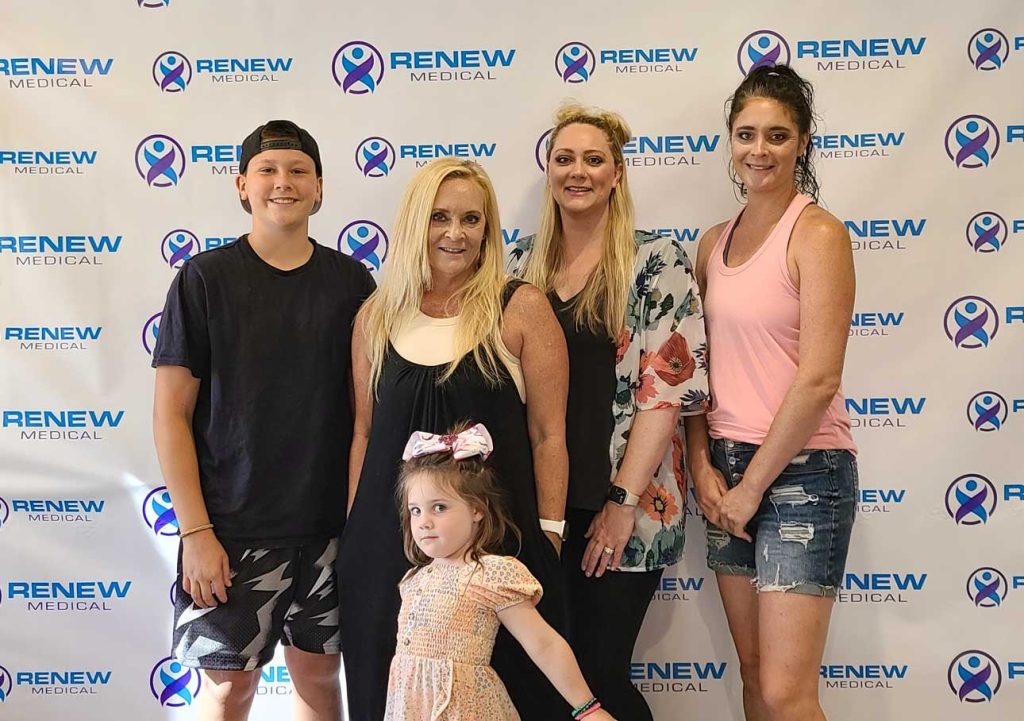 The clinic is owned and operated by husband-and-wife duo Dr. Emma Corbilla Doody and Don Doody. A second doctor, Jason Allen, also joined the team a couple of months ago.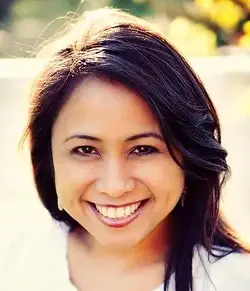 Dr. Doody is a licensed Naturopathic Physician with a Doctorate from Bastyr University. She is a Navy Nurse veteran with 15 years serving in emergency departments and over 30 years of experience working as a nurse. In 2003, she founded and operated a concierge medical practice in Edmonds.
Emma's husband Don, 57, who funded the project, handles the operations of the clinic as General Manager bringing with him years of experience as a former executive for two large companies that were eventually sold for private equity.
In May 2020, the world was in short supply of ventilators due to the beginning of the COVID-19 outbreak and its subsequent impact on emergency rooms and ICU's. Many companies shifted into manufacturing ventilators including General Motors. Don's company engineered the electronics that went into the 30,000 ventilators GM was producing. He retired in December of 2021.
When Don was gearing up for early retirement, Emma expressed interest in starting her own business, quickly becoming burnt out working in emergency rooms for the last 25 years. The decision to disengage from working in hospitals, however, was further cemented when Don almost lost his life due to a fall breaking several ribs and puncturing his lungs.
"It was after he almost died…I was in the waiting room and he just wasn't getting any better," said Dr. Doody. "I was disappointed in his recovery, so I gave him the option to continue with conventional care, because that's what he was familiar with, or to integrate what I know as a naturopath."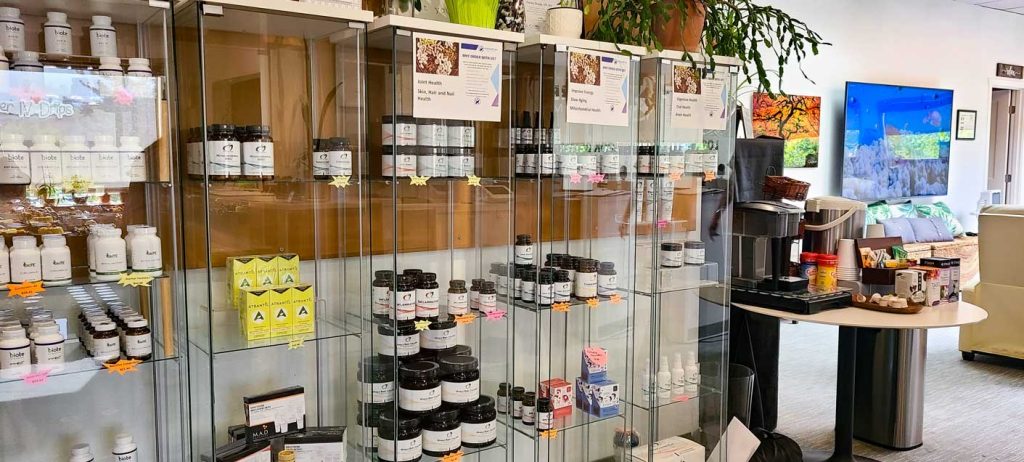 While tending to her injured husband, Dr. Doody began to consider overall wellness and why it wasn't being promoted in the current healthcare system. She thought there could be a market niche for a business cultivating overall wellness for individuals.
"Private insurance companies are not good at wellness care, they're good at ER care, they're good at the sick care part of the system," said Don. "We decided to focus on wellness and practice medicine as consumer-oriented for educated people who are interested in looking better, feeling better, and ultimately living their best life."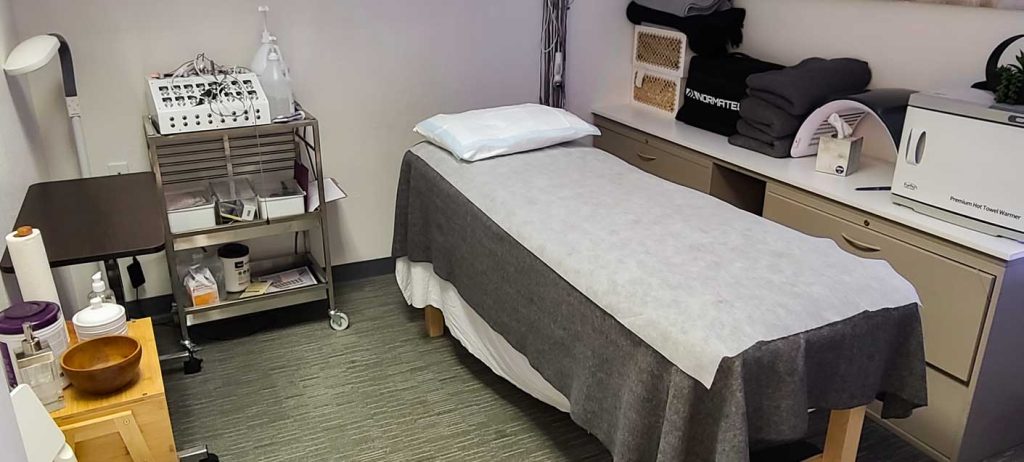 The biggest difference from practicing medicine at a hospital and a private practice, Dr. Doody said, is that she can practice what she believes is right for the patient where while working at a hospital she had to adhere to "cookie cutter care" that's never customized for an individual's unique needs.
Don's definition of wellness is "getting your body to the optimal state of health that you're capable of so that you can do the things you want, see the people you want to see, and live the best life you can possibly live."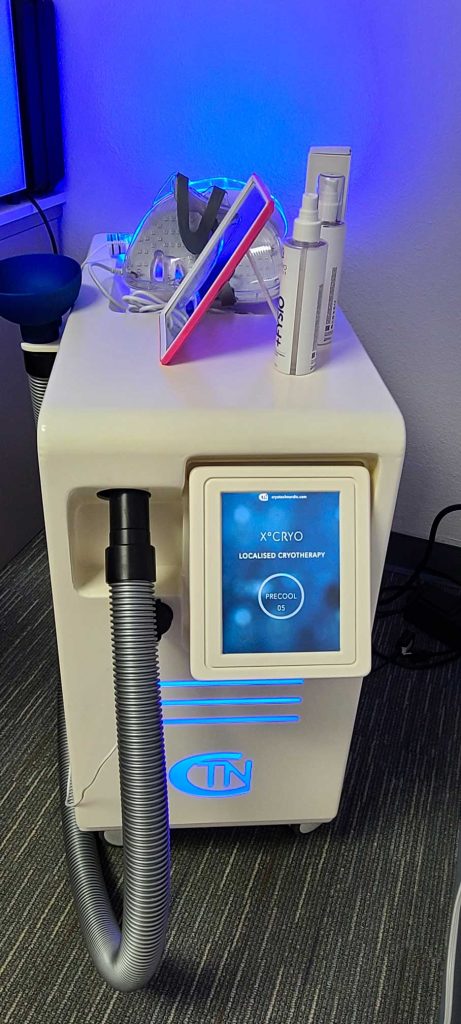 Renew opened fairly quickly taking just around six months from concept to opening. After considering several locations, the couple ultimately settled on 190 West Dayton Street for its ample parking, tucked away from traffic, and proximity to the nearby Edmonds Waterfront.
Dr. Jason Allen joined the staff a couple months ago to help alongside Dr. Doody.
With approximately 80% of its nearly 500 clients classified as reoccurring, Renew is still considering if they want to grow the business and expand. However, for the time being, Don Doody shared they are focused on perfecting their daily operations. An internal analysis found that Renew could process up to 60 patients a day but they currently serve on average 15 a day.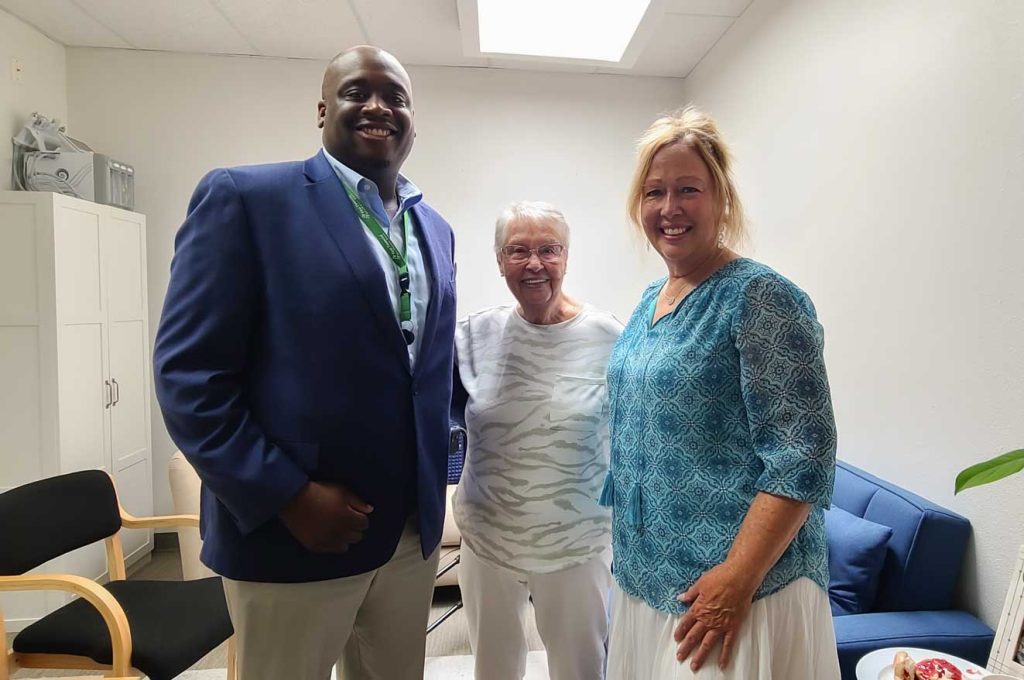 Ruth Horst, 90, one of Renew's oldest customers, shared with the Lynnwood Times that she began seeing Dr. Doody one year ago after getting chronic bladder infections. She would be given antibiotics from her primary care doctor, but the infection would return in a manner of months. After 30 days of attending Renew Medical, Ruth's bladder infections disappeared for good, and she's been returning ever since.
"I immediately had more energy and thought this must be working," Horst told the Lynnwood Times. "I feel like Renew has given me a better quality of life."
Renew Medical is currently accepting new patients. It is located at 190 West Dayton Street, Suite 204, in Edmonds. To request an appointment or to learn more visit www.renewmedicalwa.comor call 206-880-1407.