"Majestic Menagerie" art exhibit debuts at the Lynnwood Event Center
LYNNWOOD, Wash., August 23, 2023—To support and showcase the many talents of the artist community, the Lynnwood Event Center welcomes the artwork of 35 talented local artists for its Majestic Menagerie: Animals of Earth & Ocean exhibit, that is running now until December of 2023.
Additionally, a free Meet the Artists Reception will be held at the Lynnwood Event Center on Tuesday evening, 5 to 7 p.m., September 19, as an opportunity to meet all 35 artists. Browse the exhibit, enjoy complimentary house-made appetizers, and a no-host bar. Please RSVP at https://www.eventcreate.com/e/meet-the-artists-2023/.
The artwork on display is a vibrant, diverse collection of creatures from land and sea in a wide variety of mediums. You'll see everything from acrylics, oils and watercolor, to photography, pastels and even entire crayons.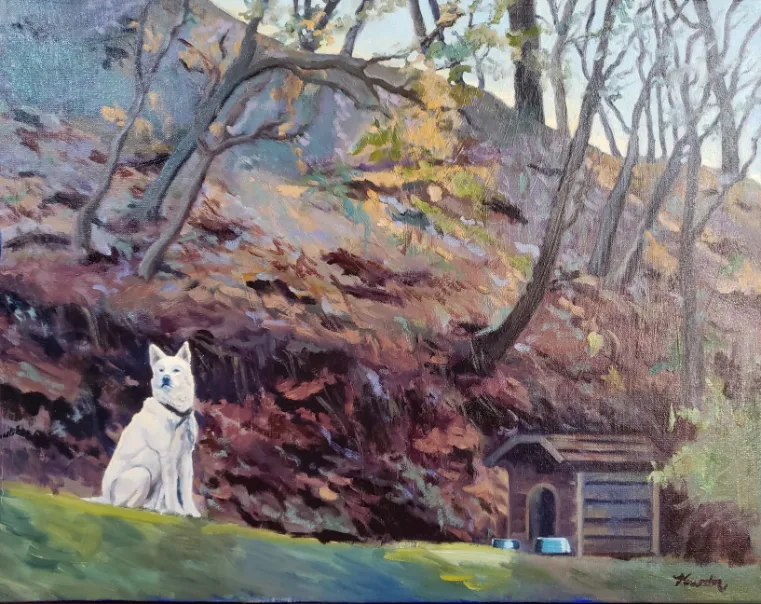 One featured artist, Kristin Choi, is a member of the Korean American Artists Association (KAAW) of Washington State. One of her paintings on display at the exhibit, "Baek-Gu on the Hill", recently won first place in a KAAW contest.  "There are a lot of elements that lead to creating a fine piece of art," says Choi. "They are surely all important, but I focus more on harmony and flow. I am still working on the best version of myself in paintings."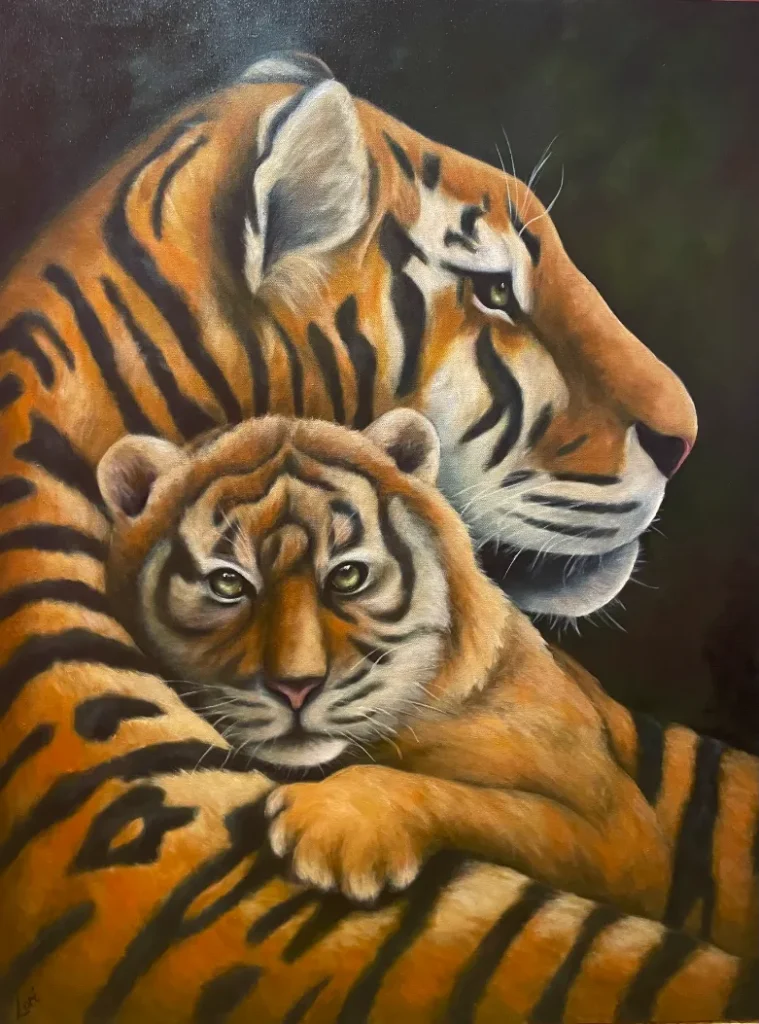 Another featured artist, Lori Hill, works primarily in oils and is inspired by her experiences on safari. "During my first safari I was transfixed by the majesty of the animals," says Hill. "They left an indelible impression on me, and some 30 years later I still feel their presence. Through these paintings I hope to touch you with the lure of Africa I felt all those years ago."
Other featured artists for the exhibit include Anne Acker-Mathieu, David Beckett, Kristi Binau, Olivia Blanco, Sue Coccia, David Demarest, Vanessa Fadeff, Amy Fortson Wood, Dave Fox, Yolanda Galery, Cynthia Gaub, Ariel Gliboff, Jessie Hazelton, Yvonne Herbst, Paige Johnson, Lisa Kaplan, Doug Keith, Debbie Kluge, Joyce Krachmalnick, Colleen Lambert, Kelly Liedtke, Jennifer Munn, Janie Olsen, PaTan, Hannah Kyungsook Ra, Richard B. Reed, Jill Schwennsen, Linda Sholberg, Jerry B. Steffen Jr, Charley Wells, Kamilla White, Theresa Williams, and Ernie Yip.
Majestic Menagerie: Animals of Earth & Ocean will be available for public viewing from 9 a.m. to 4 p.m., Monday through Friday, at the Lynnwood Event Center until the end of 2023. Viewing is also available when the building is open for evening and weekend events.
---
SOURCE: Lynnwood Event Center