PAX video game convention returns to Seattle during Labor Day weekend
SEATTLE, Wash., September 5, 2023—PAX West, one of the largest gaming conventions in the world, returned for its 19th year at the Seattle Convention Center, August 30 through September 2, offering four days of everything tabletop, arcade, role-playing, trading cards, and video gaming.
PAX West is a celebration of gaming and gaming culture featuring thought-provoking panels, a massive expo hall filled with the best publishers and studios, new game demos, musical performances, tournaments, and a community experience unlike any other, its website advertises.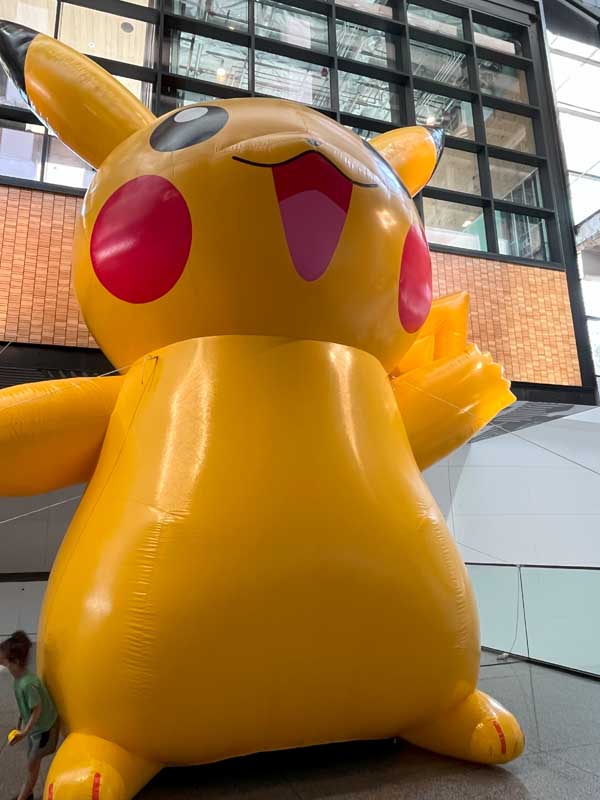 This year's special guests voice actors Brittany Cox (Fire Emblem, Genshin Impact, Pokémon Journeys), Christian La Monte (Genshin Impact, Fire Emblem), Jackie Lastra (Pokémon Masters), the English voice cast of Final Fantasy XVI (who had a panel on Saturday), Jeremy Crawford from Dungeons and Dragons, Laila Berzins (Hades, Fire Emblem), and several famous streamers and Youtubers.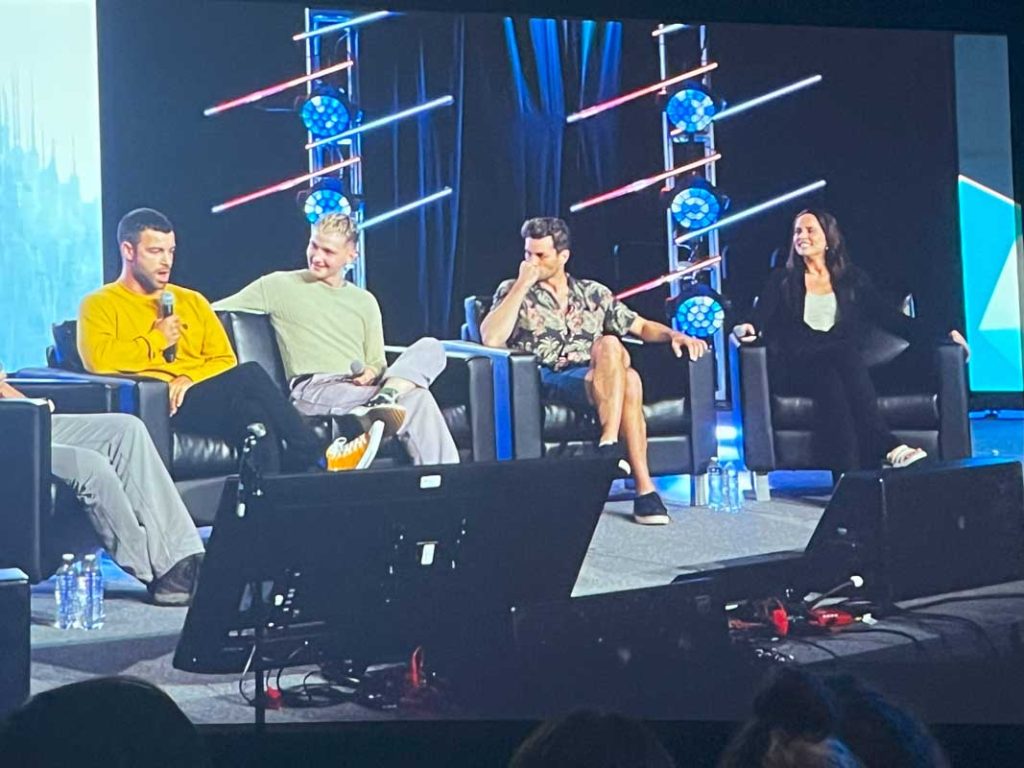 Games to play included Final Fantasy XVI, Tekken 8, Armored Core VI Fires, Baldur's Gate 3, and hundreds of indie titles.
A massive expo hall of hundreds of retailers, developers, publishers, and more shared with attendees' playable demos of upcoming games, while the convention center's 68 meeting rooms were booked with inspiring discussion panels, trailer reveals for upcoming projects, livestreams, speed runs, tournaments, and various performances back-to-back. Free-to-play arcade and pinball machines, handheld gaming lounges, BYOC (Bring Your Own Computer) lan parties, virtual reality, and giveaways were just some of the countless things to keep attendees occupied during their four-day visit.
As per PAX tradition, Omegathon, a "mega" tournament spanning the entire length of the convention selected random attendees to compete in a weekend-long bracketed tournament of various platforms and genres for a grand prize.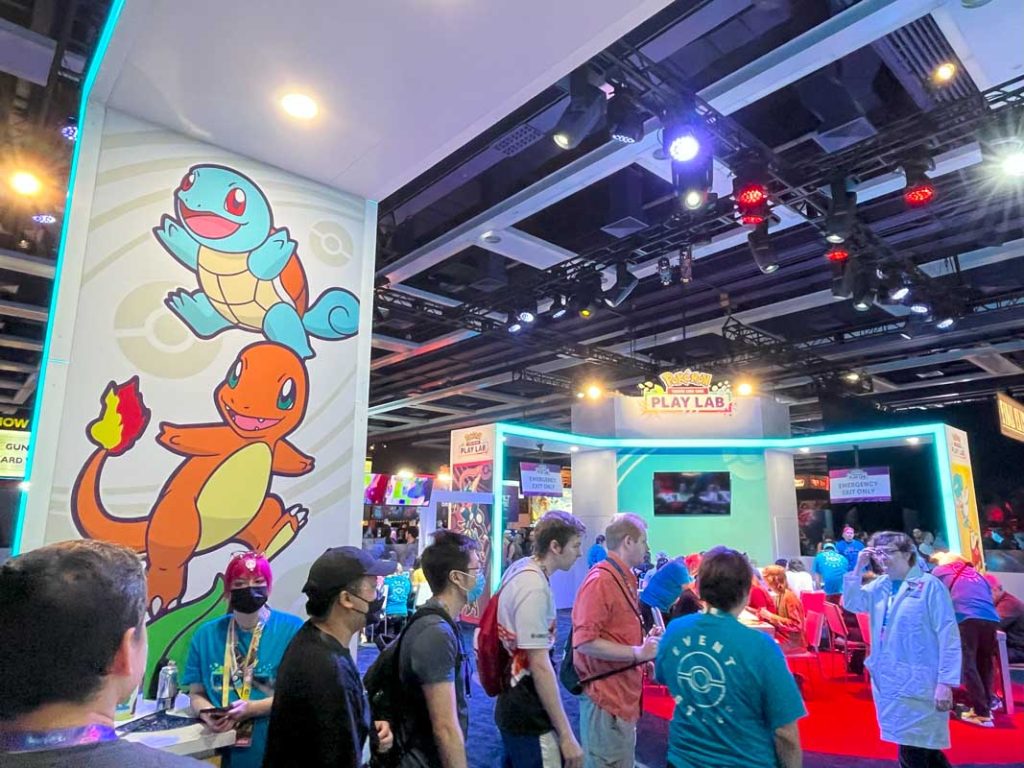 For the trading card game player, Magic the Gathering, Pokémon TCG, and Digimon TCG tournaments were held opening to closing with impressive prizes. Zulu's Board Game Cafe in Bothell also hosted an entire board game/tabletop game room where attendees could rent out board games, participate in a one-shot D&D campaign, or learn a new game from experienced staff members. Many of the games offered were also available to purchase from Zulu's connected retail stand. A retro video game library even offered the opportunity to rent out classic consoles like the Sega Genesis, Super Nintendo, or original Playstation with a catalog of games to play to your heart's content with yourself, friends, or family.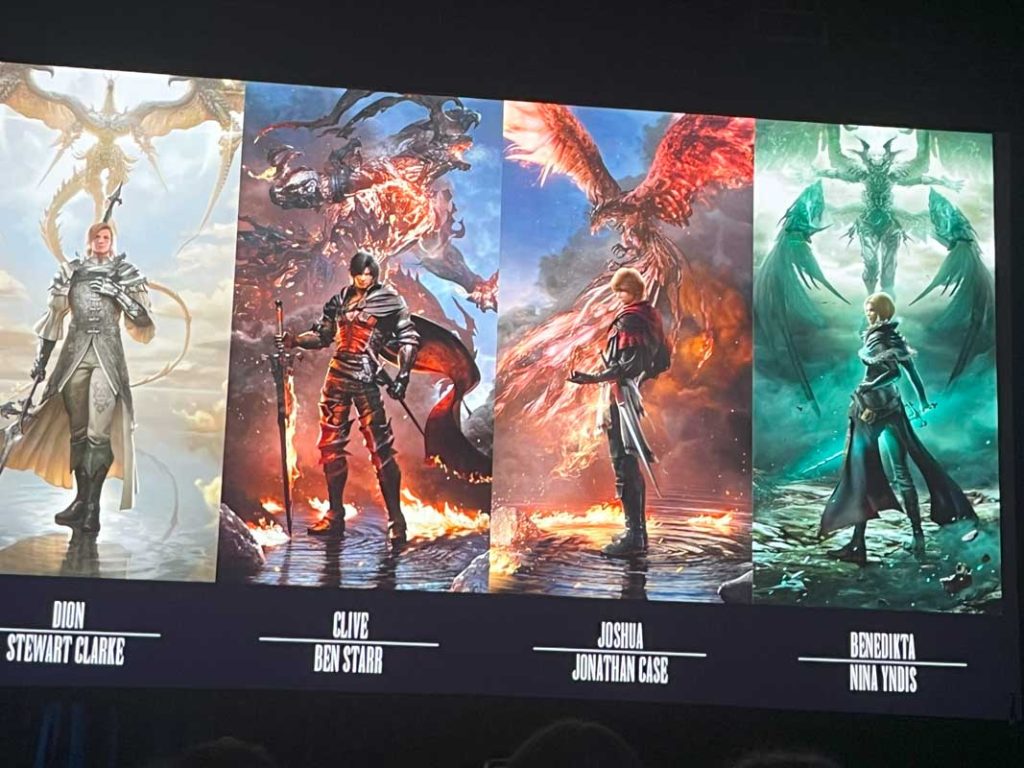 Nintendo was the only company of the big three (Nintendo, Xbox, and PlayStation) to attend this year showcasing its newest big title Super Mario Wonder, although the Japan-based company's wares were housed away in a separate event called Nintendo Live 2023. Registration for Nintendo Live opened months in advance based on a lottery system and was highly anticipated by many PAX attendees.
Designed with both families and dedicated fans in mind, the exclusive event featured areas themed to an assortment of Nintendo games, live stage performances, Nintendo Switch gameplay, fun competitions, memorable photo-ops, a Nintendo pop-up store featuring Nintendo Live 2023 exclusive merchandise.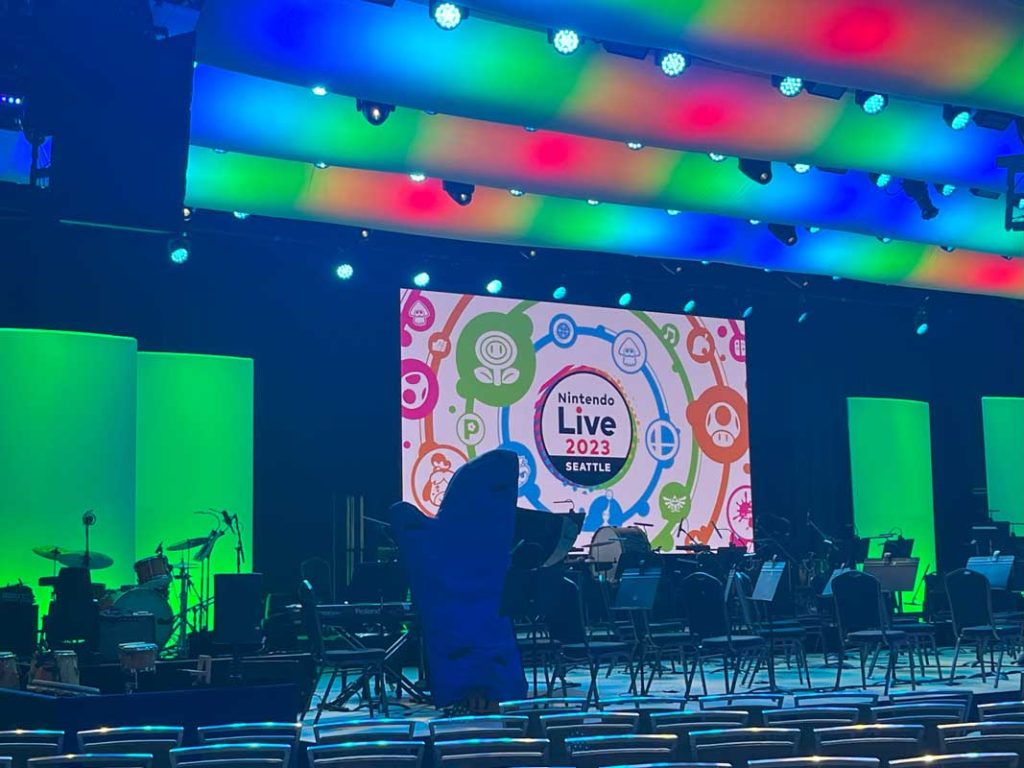 Games to play included a first glimpse at the upcoming Mario Wonder (which releases October 20), Zelda: Tears of the Kingdom, Splatoon 3, Kirby the Forgotten Kingdom, and Super Smash Bros. Photo Ops with costumed characters dressed as Mario, Yoshi, and Princess Peach were also available against several Mushroom Kingdom backdrops.
Originally debuting in Japan, this was the first time Nintendo Live even featured in the U.S.
Reggie Fils-Aimé, Nintendo of America's former CEO, also made an appearance on a discussion panel Friday to talk about his time with Nintendo, experiences largely captured in his book Disrupting the Game: From the Bronx to the Top of Nintendo which released this year.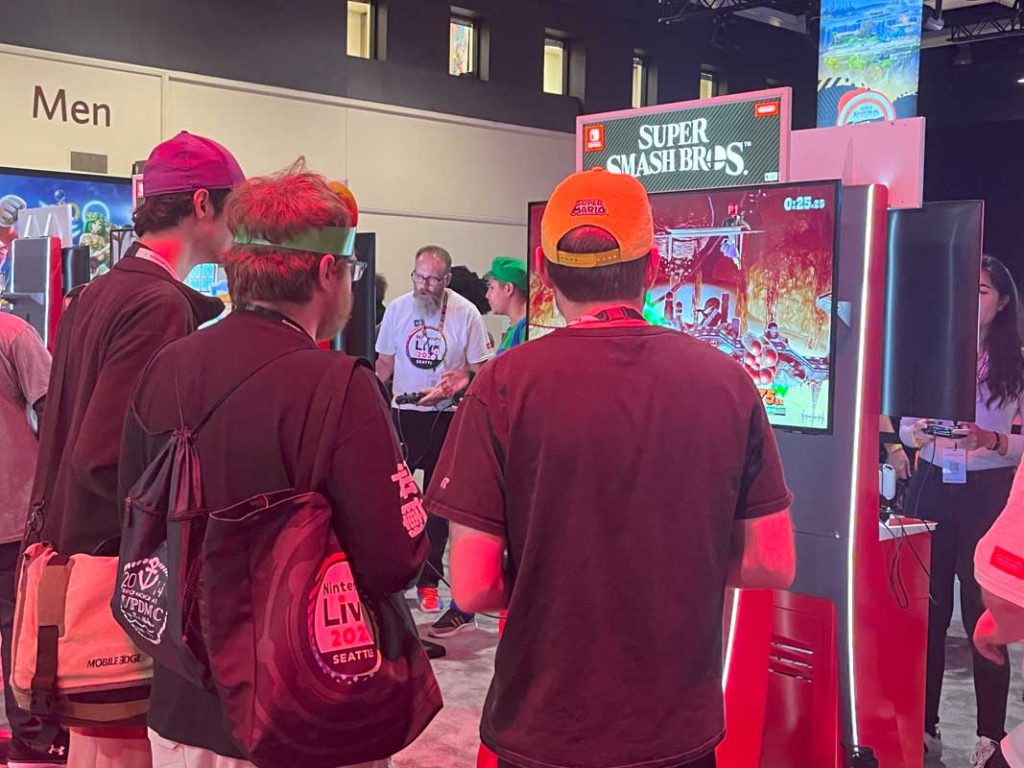 The first Penny Arcade Expo (PAX for short) was organized by Seattle residents Jerry Holkins and Mike Krahulik, authors of the popular Penny Arcade web comic. The two, being avid gamers themselves, wanted to organize an event exclusively for gaming and held their first PAX in 2004 at Bellevue's Meydenbauer Center. Holkins was also a featured guest offering meet-and-greet and autographing opportunities.
Attendance rapidly outgrew its original venue – tripling from 3,300 its first year to 9,000 in 2005 and up to 19,000 by 2006 – relocating to Washington State Convention Center in 2007. By 2009 Penny Arcade had partnered with ReedPop, the organizers of Seattle's Emerald City Comic Con (ECCC), the event's attendance that year was over 39,000. PAX stopped recording attendance numbers in 2011 but by 2013, tickets for the now multi-day event were selling out within the first six hours of going on sale.
Originally intended to be a Seattle-only event, in 2010 PAX expanded to the East Coast hosting PAX East in Boston, turned international in 2013 with PAX Australia in Melbourne, and introduced PAX South in San Antonia, Texas in 2015. ReedPop announced in 2021, however, that it would be discontinuing PAX South due to lack of attendance. To distinguish itself from its expansions, Seattle's PAX was renamed PAX West in 2015.