DelBene Delivers $2.5M for Lake Stevens 20th Street NE and Main Street Improvements
LAKE STEVENS, Wash., September 9, 2023—Representative Suzan DelBene (WA-01) presented the City of Lake Stevens with a $2.5 million check on Friday for much-needed roadway upgrades that will provide safer, more efficient transportation for residents and further beautify downtown Lake Stevens. DelBene secured the investment in the Fiscal Year 2023 government funding law. 
The 20th Street NE and Main Street Improvement Project will include safety upgrades, multi-modal paths for drivers, bikers, and pedestrians, trees and street lighting, accessible ramps, and the replacement of an aging intersection with a roundabout. These improvements will not only make travel safer and more efficient for vehicles, transit, freight, and pedestrians but also reduce carbon emissions.  
"This investment is a significant stride forward for the Lake Stevens community. These enhancements will not only make our downtown safer and more attractive but also reduce commuting time for residents," said DelBene. "I'm honored to have secured this funding for Lake Stevens and I look forward to seeing the positive impact it will have on our community."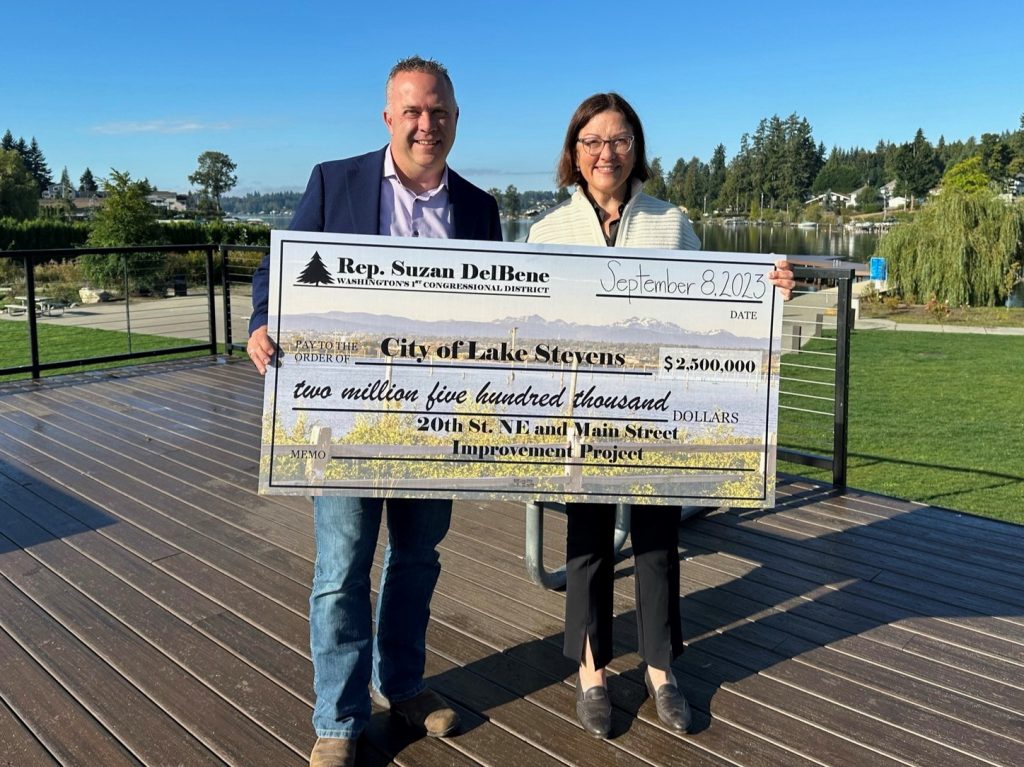 "With the support of Congresswoman DelBene's office, Washington state and our City Council, we have been able to move the downtown revitalization forward from an idea to reality," said Lake Stevens Mayor Brett Gailey. "The road improvements at the intersection of 20th Street NE and Main Street will increase safety for drivers and pedestrians traveling to and from downtown Lake Stevens as a community destination."
DelBene secured $19.4 million for 15 community projects across Washington's 1st Congressional District in the FY23 federal funding package. Projects came directly from non-profit, city, county, Tribal, and state entities, and all funding secured was done in collaboration with project sponsors. 
---
SOURCE: Office of Representative Suzan DelBene.