Snohomish County Elections earns National Stars and Stripes Award
Everett, Wash., September 13, 2023—Last week the National Association of Elections Officials (The Election Center) presented Snohomish County Elections with the Stars and Stripes Award at its annual conference held in Orlando, Florida. The award recognizes Snohomish County Elections' exceptional and ongoing partnership with the League of Women Voters of Snohomish County.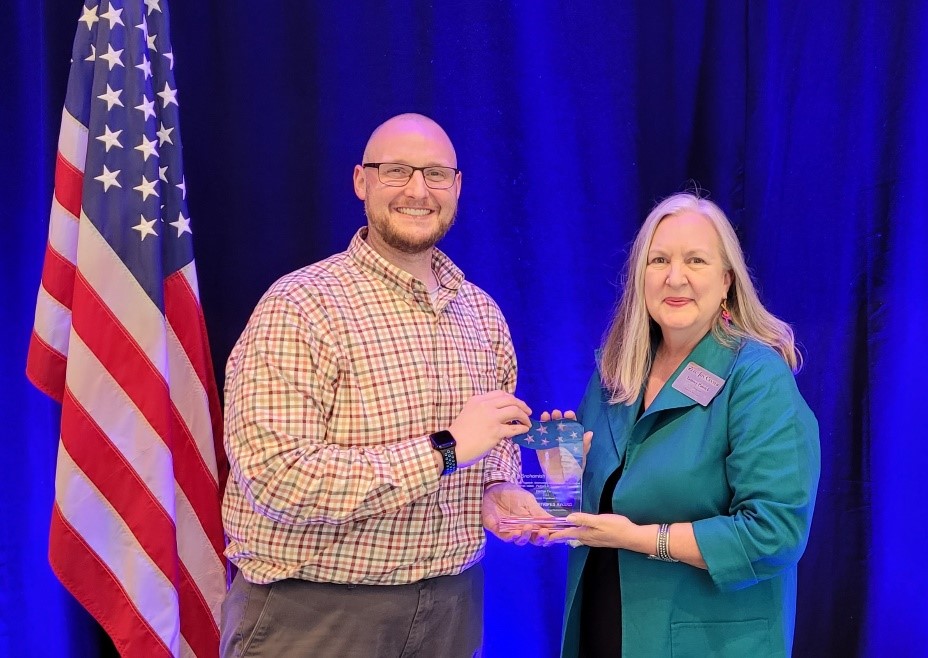 The Stars and Stripes Award is presented annually by the Election Center as part of its Professional Practices Program. The award highlights local elections offices that have demonstrated outstanding partnerships in outreach and education. The recipient is selected by a committee of professional elections administrators from across the nation.
"The League and Snohomish County Elections share the same commitment to help people understand and participate in the voting process. Our outreach and education partnership is a win for Snohomish County residents.  Citizens receive trusted elections information which leads to improved voter confidence in our elections," stated Snohomish County Auditor Garth Fell.
"It's been our honor to partner with the Snohomish County Elections office. We are truly stronger together," shared League of Women Voters of Snohomish County President Karen Crowley.
While Snohomish County and the League of Women Voters enjoy a three-decade-long partnership, the last five years have seen an expansion of the collaboration. In addition to voter registration activities, the organizations partner on candidate forums, elections education, social media posting, and election observation activities. These joint initiatives prioritize accessibility, an active and informed community, and transparency and integrity of the elections process.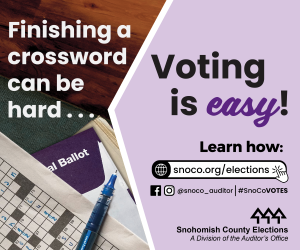 Snohomish County Elections considers community partnerships, such as the one it has with League of Women Voters, integral to its outreach efforts. Partners have existing community ties and relationships and serve as reliable messengers of accurate election information to their members and the public. Snohomish County Elections supports its partners by providing registration materials, informational handouts, shareable social media content, and engaging speakers for various events.
---
SOURCE: Snohomish County Auditor's Office