Amazon opens Washington's largest distribution center in Arlington 
ARLINGTON, Wash., September 14, 2023—Amazon held a grand opening ribbon cutting ceremony for its newest fulfillment center in Arlington on Thursday, September 14.
"These are the types of jobs that the community needs," said Bruno Arnal, General Manager for Amazon's PAE2. "We are proud to invest in this area and see it grow with us."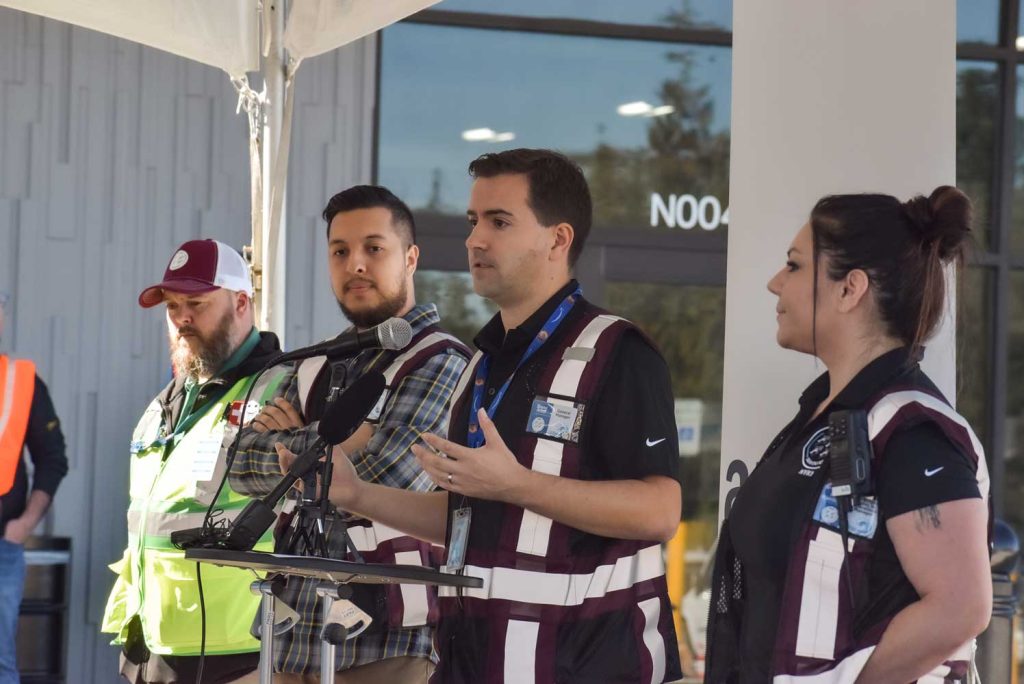 To honor this commitment to investing in the area Arnal announced at the facility's ribbon cutting event that Amazon will donate $10,000 to the Arlington Food Bank and the Arlington Boys & Girls Club.
Arnal added that employees have full benefits and a fair wage. According to the company's current job openings a position at the facility pays around $20 an hour. Full benefits kick in on day one of hiring and by day 90 the company even pays college tuition assistance.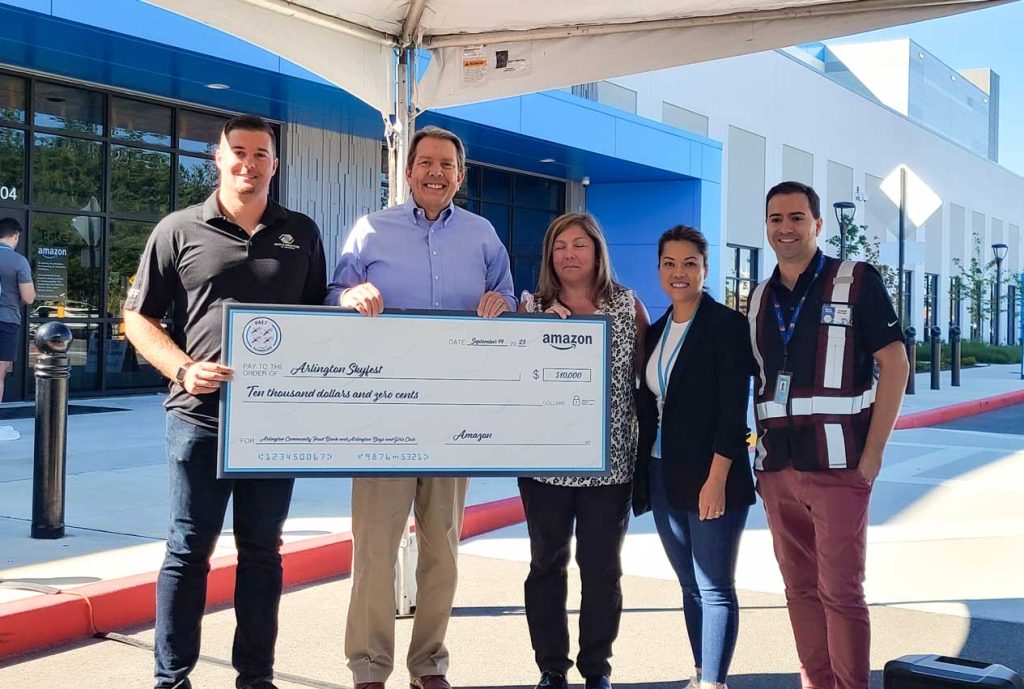 The PAE2 fulfillment center is located at 4620 172nd Street Northeast. At five stories stretching 100-feet high, and nearly 3 million square feet, it is Amazon's largest fulfillment center in Washington with 21,000 tons of structural steel (enough to build three Eiffel Towers). The building also has 52 docks and parking for approximately 1,245 vehicles.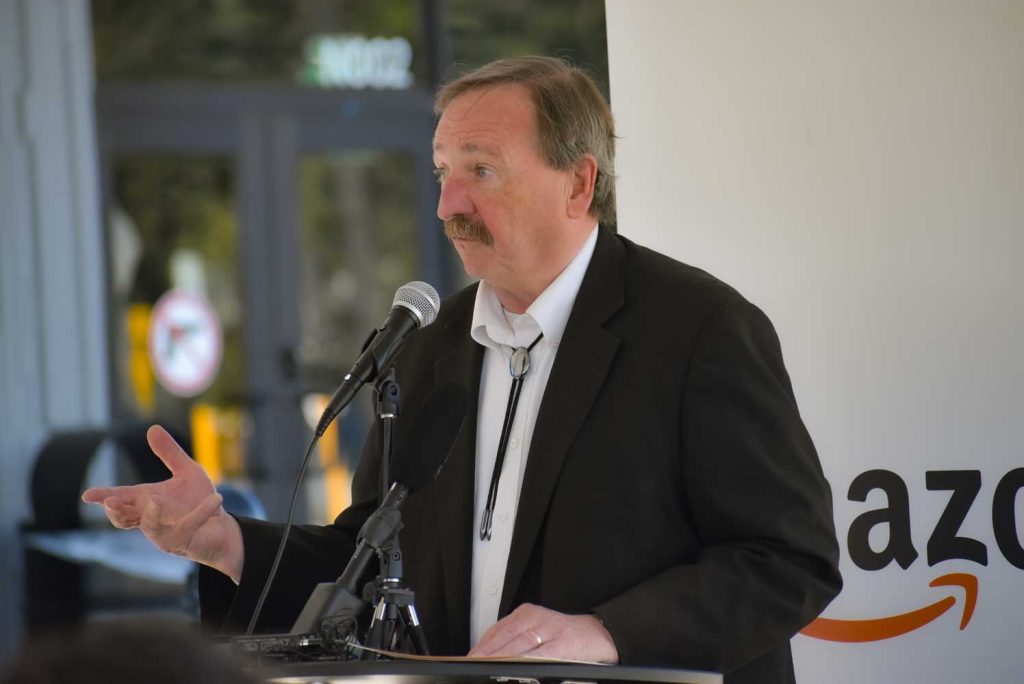 "This is so vital for our future," said Snohomish County Executive Dave Somers. "I'm very excited about the partnerships with Amazon to build the workforce for the future."
The fulfillment center is named PAE2, named after nearby Seattle Paine Field (which has the airport code PAE). Arnal noted during the facility's ribbon cutting ceremony that all of Amazon's warehouses are named after their closest airport. The FC's mascot is the Sea Wolves (a nickname for an Orca Whale) to pay respect to the surrounding beautiful waters.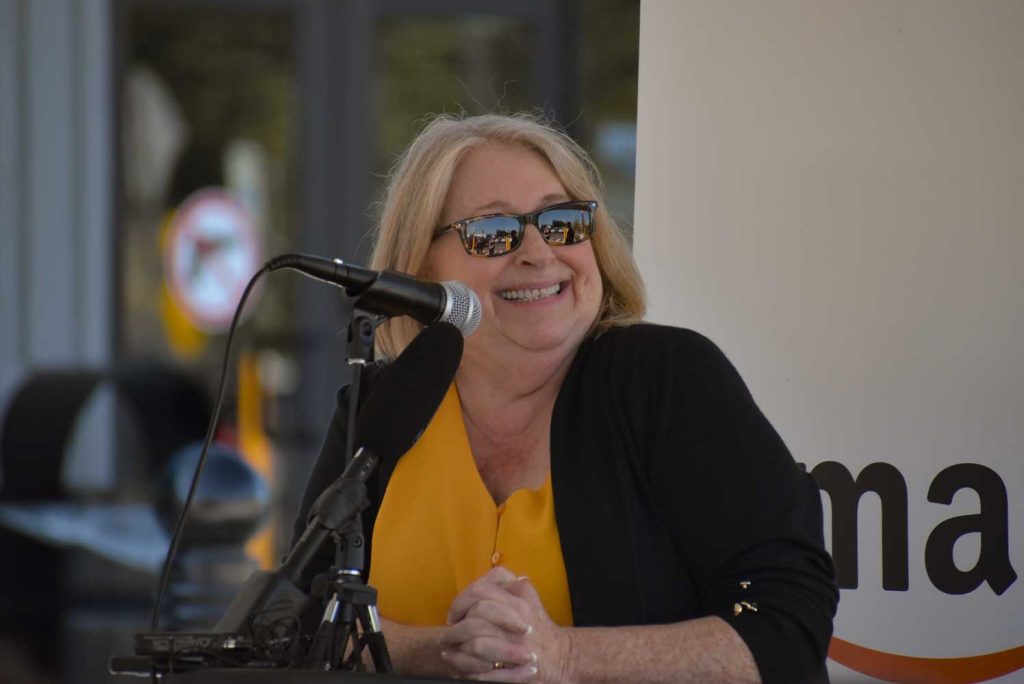 "I'm really proud to have this facility here. It fits exactly what are dreams are and our visions were for the types of businesses in the Cascade Industrial Center," said Arlington Mayor Barbara Tolbert.
The fulfillment center is an Amazon Robotics Sortable (ARS) facility, essentially the "first mile" where customers orders are picked up and packed. The site can hold up to 40 million units of inventory, typically a wide range of household goods with each item weighing less than 25 pounds and no more than 18 inches long, wide, or tall. The company also said the ARS FC created more than 1,000 jobs for the area.
"We've all been watching this huge building being built and to actually be here for the ribbon cutting – I'm very excited about it, and the fact that it will employ over 1,000 people it's going to be a huge boost to the economy," said Representative Carolyn Eslick (WA-39).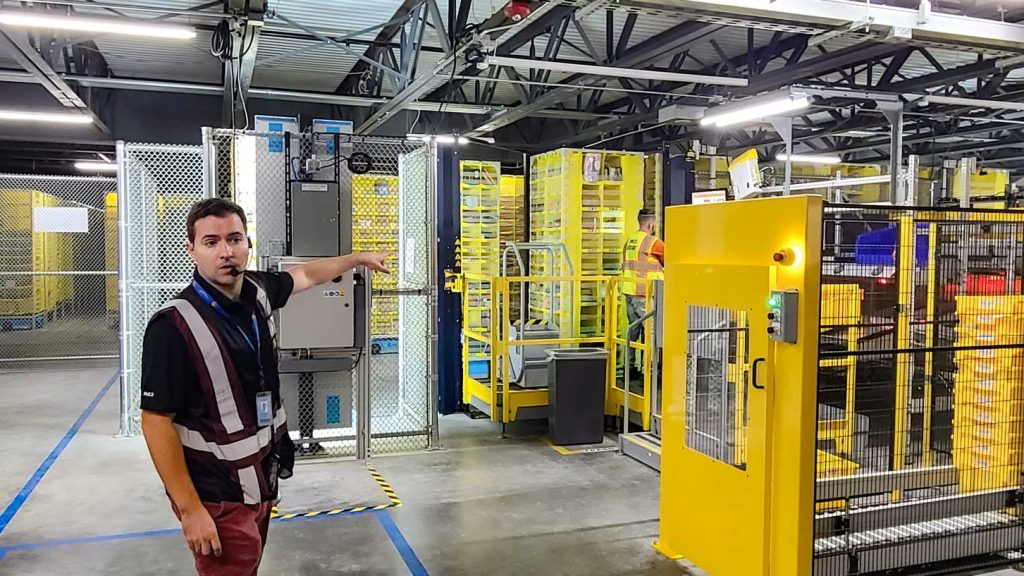 The "Robotics Sortable" portion of its name refers to the center's advanced technologies like artificial intelligence, machine learning, and computer vision which the company says makes the center "safer and more collaborative."
"At Amazon we are investing in research and development that provides assisted and collaborative technology to extend the reach and capability of people in a manner that will make tasks easier, allowing our skilled employees to focus their abilities on more sophisticated tasks that are more rewarding," wrote Amazon in a news release.
These robotics include 24 Robin Arms which are able to segment, grasp, manipulate, identify, and place packages onto a sort bot; 950 P-Drives, robotic drive units that sort and route individual packages across the elevated mezzanine and eject packages down a chute; and 3,800 H-Drives, robots which drive to various locations in the FC to pick up mobile shelves of product and deliver them to employees working at ergonomic workstations.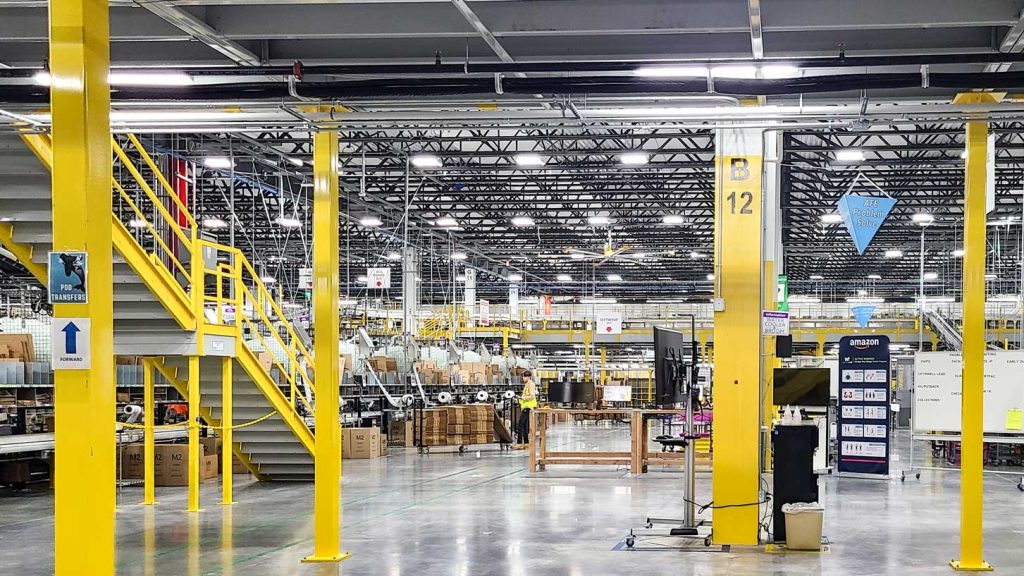 These robots can pick up and move items that measure less than 18 inches in length and weigh less than 25 pounds, such as a box of pencils or a toaster oven.
The company said the use of robotics is to ease the physical labor of employees, prioritizing safety above all else. This year alone the online retail giant invested over $550 million in safety improvements across its network.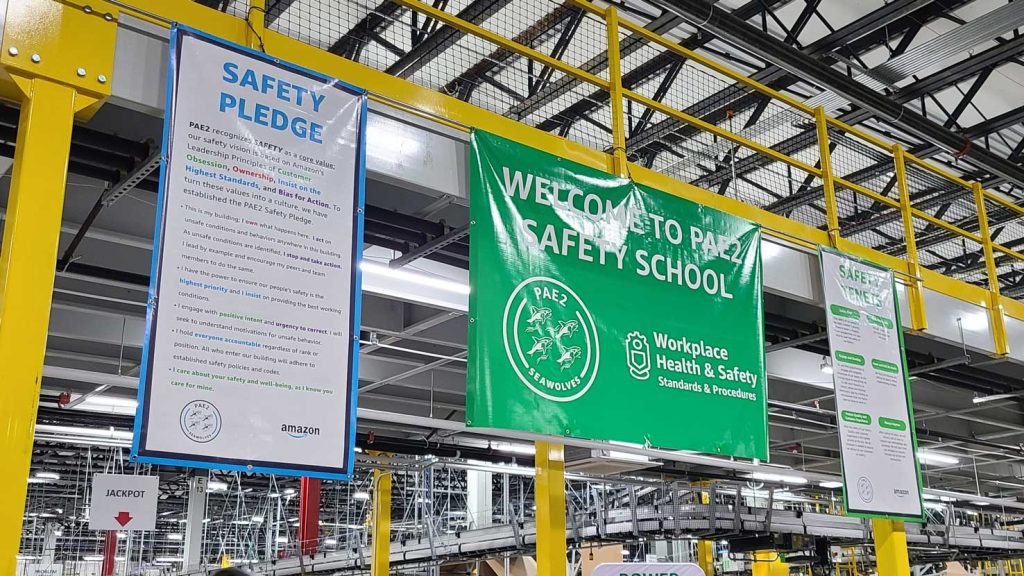 "Of course a lot of citizens were concerned about the big building but I just look at the jobs that it's bringing to our area and its potential; it's great to see it and I'm finally glad to see it open," Don Vanney, Arlington City Councilman, told the Lynnwood Times.
Amazon first announced its plans to build the $355 million Fulfillment Center in 2021 as an addition to Arlington's Cascade Industrial Center (CIC) vision. The CIC is a long-term joint effort by the cities of Marysville and Arlington to build out over 4,000 acres of manufacturing and industrial zoned land and more than 1,700 developable acres.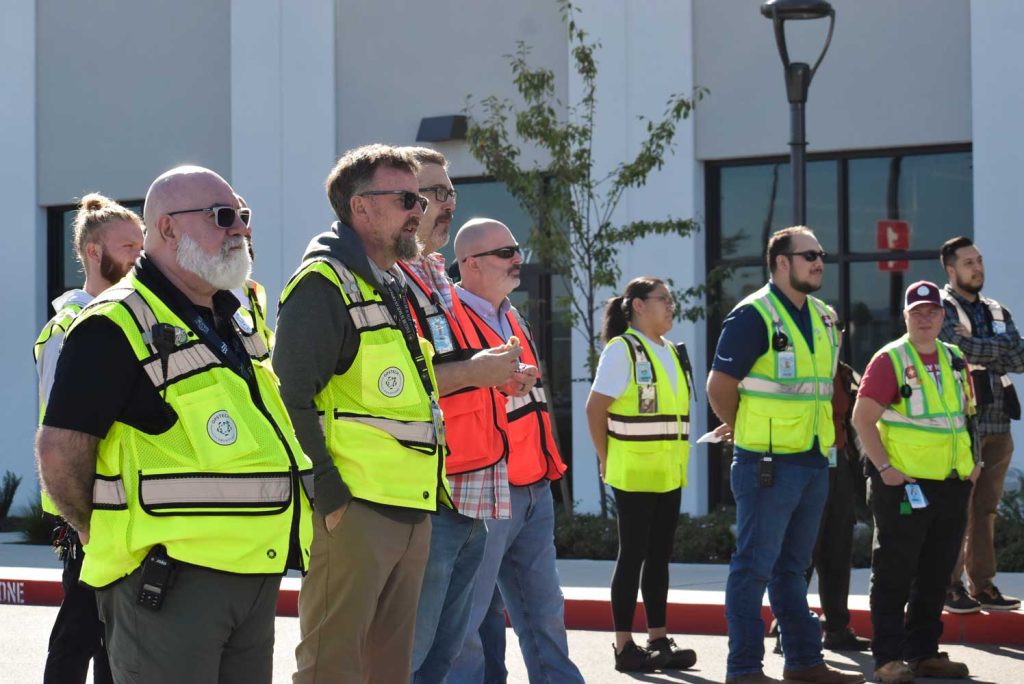 The cities expect to add 20,000 more family-waged jobs in the CIC over the next decade to help residents work closer to home and boost the local economy.
As part of this vision, Amazon paid for construction of a roundabout at 43rd Avenue Northeast to help with commuter traffic. The cities also completed a four-way traffic signal at 40th Avenue northeast and plans to widen Highway 531 from two lanes to four next year with the help of the Washington State Department of Transportation.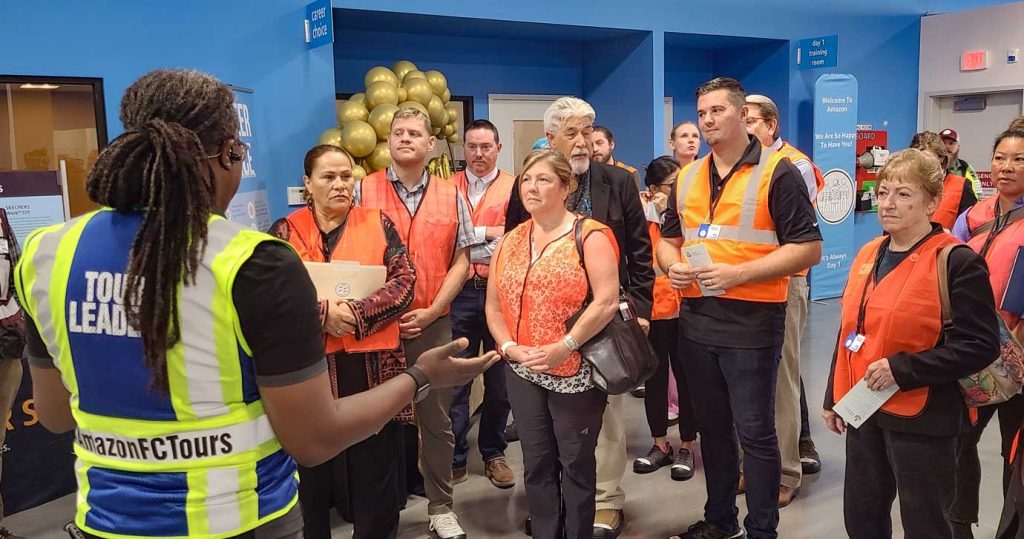 "It's an amazing day that we finally got this open with 1,200 new jobs in the community it's exciting and it's going to be exciting seeing how they use the robotics to assist in getting their products out as soon as they can. This will do a lot for our economy for the whole county, the different people that it brings in but the jobs are really important for all of us," Teri Gobin, Chair of the Tulalip Tribes Board of Directors, told the Lynnwood Times.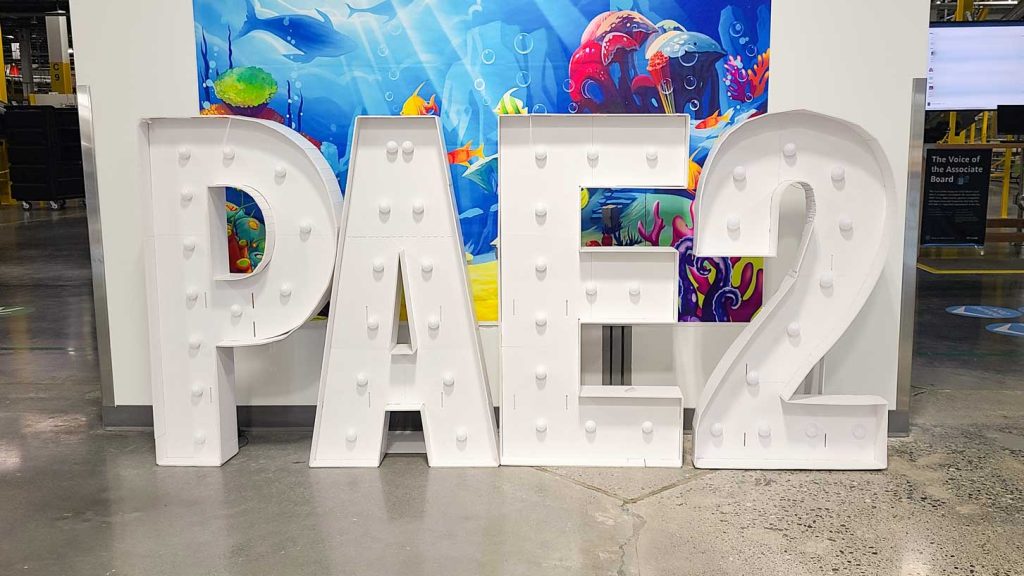 This is Snohomish County's third Amazon warehouse. In 2017 it opened a 92,000-square-foot warehouse in South Everett and in 2019 it leased the lion's share of a building developed by Panattoni, a 204,498-square-foot facility at the Riverside Business Park in northeast Everett.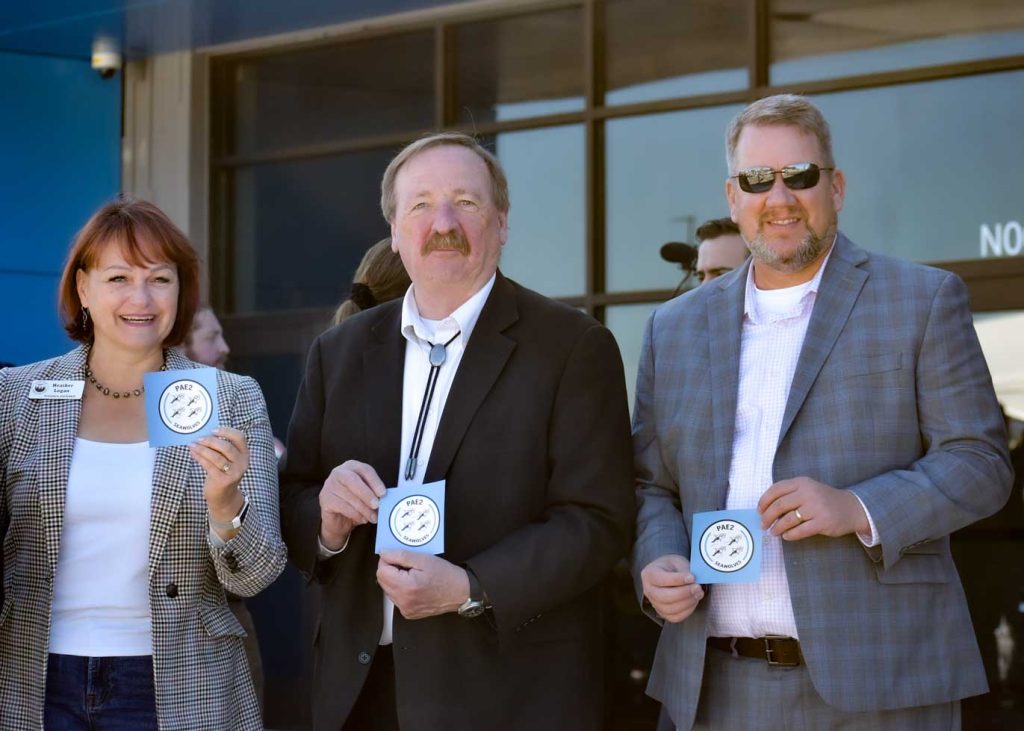 "This is great for Arlington and Snohomish County as a whole. It provides jobs, but it also helps with the reverse commute. Instead of people commuting to the south it helps people commuting north from Lake Stevens, and Monroe. That's great for our economy, it's great for the environment, it's great for everybody," said 39th Legislative District State Representative and County Councilman Sam Low.