Paine Field changes name to Seattle Paine Field International Airport
EVERETT, Wash., July 18, 2023—Paine Field Snohomish County Airport announced it is formally changing its name to "Seattle Paine Field International Airport" today, July 18, in order to market the airport's international reach.
By adding "Seattle" to the airport's name it hopes to reach a broader range of tourists, investors, and travelers while reinforcing its proximity to Seattle. In no way does the decision alter management or operations at the, still, Snohomish County-owned airport.
While Seattle is a good 33-miles away from Paine Field the airport hopes adding the city's name will draw more tourists to the destinations it offers such as the Museum of Flight Restoration Center and the Future of Flight Aviation Center.
The addition of "international" to its name is because it more accurately reflects the international character of the airport as a global "heart of the aerospace industry,' the airport says. Alaska Airlines began offering international flights to Canada departing from Paine last Spring establishing Paine Field's international airport status.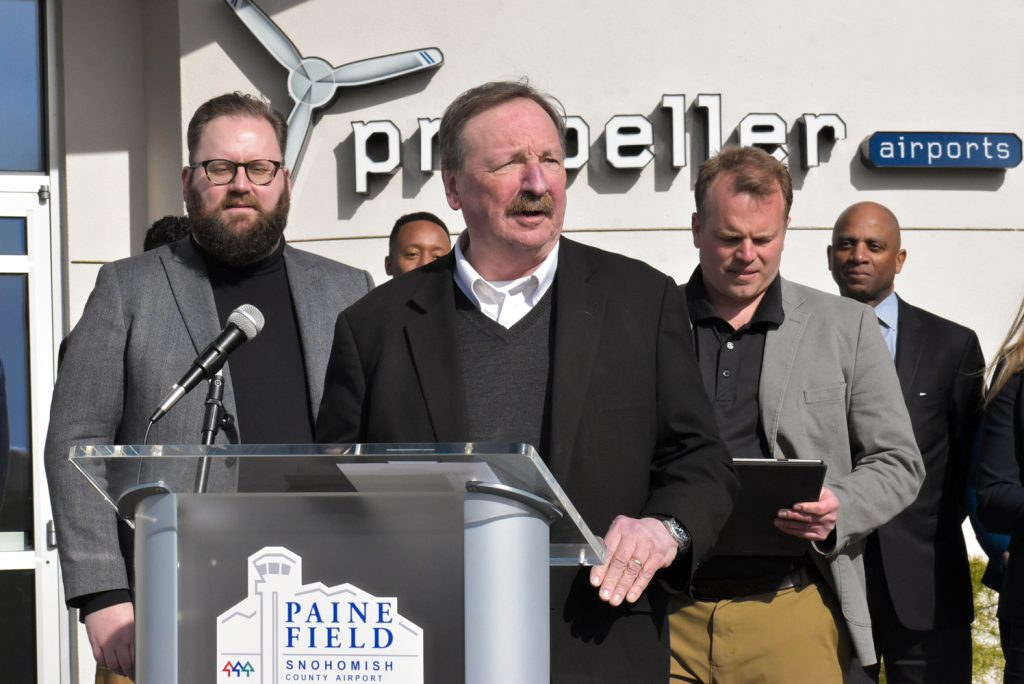 "The continued economic health of Paine Field is one of Snohomish County's top priorities," said Snohomish County Executive Dave Somers. "With nearly $60 billion in yearly economic impact and over 150,000 jobs, the airport must continually find new ways to strengthen our marketing and brand. This change will significantly bolster our business attraction and marketing efforts, while protecting the historical significance of the Paine Field name."
Joshua W. Marcy, Director of Seattle Paine Field International Airport, added that the name change will not affect the overall core mission of the airport, just create more opportunity for attractions and businesses.
Paine Field, now Seattle Paine Field International Airport, has been a huge economic driver for the region since opening in 1936. It's estimated that the airport supports over 150,000 jobs with an annual output of nearly $60 billion making it one of the largest airports in Western Washington next to Seattle Tacoma International Airport in SeaTac. It also holds over 550 aircrafts including small, single engine recreational aircraft, corporate jets, and vintage warbirds, and plays a critical role in the manufacturing and testing of multiple Boeing aircrafts.
Recently Paine Field opened the newest commercial airport terminal in Washington – a privately-owned air terminal offering services to Canada, the San Juan Islands, Anchorage, and more.
Paine Field also serves as home to over 550 aircraft, including small, single engine recreational aircraft, corporate jets, and vintage warbirds. It has had a critical role both regionally and nationally as the manufacturing and testing center for narrow and wide-body Boeing aircraft, including the 767, 777, 787, KC-46, and the newly announced fourth line for the 737 MAX. The airport also offers a FAA tower, CAT 1 ILS, Part 139 certification, FBO services and easy access to surrounding Seattle, Bellevue, and Redmond.