India may be changing its name to Bharat, a move to Hindu Nationalism
NEW DELHI, India, September 20, 2023—Speculation surrounding the country of India officially changing its name to Bharat is surfacing after Prime Minister Narendra Modi sat behind a nameplate that read "Bharat" instead of "India" earlier this month at the G20 Summit in Delhi.
According to the Associate Press dinner invitations sent out by the Modi Administration also read the title of India's president, Droupadi Murmu, the "President of Bharat," not the "President of India." With the call of a special session on September 18 this has only added to many wondering if the country is gearing up for a name change.
Bharat is an ancient Sanskit word that also means "India" in Hindu. It has been an official title of the South Asian country since the Constitution of India was adopted in 1950; however "India" is the more commonly used name globally.
The name India, which is a Latin word loosely translating to an unexplored South Asian region, is said to be a reference to the Indus River and has been in use since, at least, 440 BCE – found in texts written by Greek Historian Herodotus.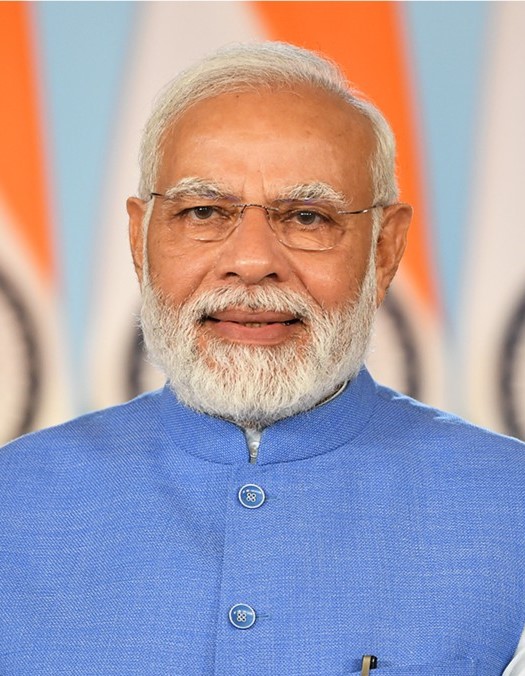 The right-wing Bharatiya Janata Party (BJP), which has been the ruling political party in India since 2014 and Prime Minister Modi's chosen party, argues the name "India" was introduced by British Colonialism and is a symbol of slavery.
The British ruled India from 1858 until the country gained independent on August 18, 1947. Before the British landed in India during the 1600's the country was known mainly as Hindustan by foreigners, to refer to its various kingdoms (at that time India was not a single Empire).
However, within the country Indians have referred to their home as Bharat since, at least, the publication of Mahabharata (Circa 3102 B.C.), an ancient epic which chronicles the events of the Kurukshetra War.
The BJP have a history of trying to erase traces of British colonialism in the country for years, namely leading protests to change New Delhi's famous road, Aurangzeb Road, named after a Mughal Emperor, to Dr. APJ Abdul Kalam Road in 2015 and, just last year, championing for demolitions at New Delhi's famous venue, the Central Vista, which is filled with iconic heritage landmarks.
The party-led government has also begun to renovate two historic structures where Mahatma Ghandi spent several years of his life – the Sabarmati Central Jail, and the Sabarmati Ashram – and removed traces of a 1919 colonial massacre, the Jallianwala Bagh massacre, where British troops surrounded a group of peaceful protestors then fired upon the crowd killing over 1,000. This event, while tragic, was a turning point to the Indian Nationalist movement.
The BJP has said these efforts are an attempt to reclaim India's Hindu roots but many historians have been critical of Modi's party calling its attempt to rewrite history a decision to validate its Hindu nationalist identity.
Other parties in India have also been critical of the BJP's move to erase its history such as former Minister of State, Shashi Tharoor, who took to X, formerly Twitter, to write:
"While there is no constitutional objection to calling India "Bharat," which is one of the country's two official names, I hope the government will not be so foolish as to completely dispense with "India," which has incalculable brand value built up over centuries."
Up to 28 opposition parties have risen up in response, calling themselves the Indian National Developmental Inclusive Alliance (INDIA), with the objective to defeat Modi before General elections in 2024.
Though the majority of India's, roughly 1.4 billion population is Hindu, at 79.8% according to Census data, 14% of the country is still Muslim with the remaining percentage being Christian, Sikh, Buddhist, Jain, or other religions. In some areas of India, Muslims are in the majority such as the small archipelago of Lakshadweep. India also borders Pakistan to the northwest, which is an Islamic country.
---
FEATURED IMAGE SOURCE: The X account of Indian Prime Minister Narendra Modi on his tour of the country's new Parliament building on September 19, 2023.