Mukilteo-based Electroimpact seeking part-time and full-time interns
MUKILTEO, Wash., September 20, 2023—Aerospace and automation manufacturer Electroimpact is now accepting full-time and part-time engineering interns at its Mukilteo location.
If accepted, interns work closely alongside experienced engineers, actively contributing to both the design and assembly of the company's cutting-edge equipment. Electroimpact internships serve a dual purpose: they offer exceptional learning opportunities while serving as extended interviews for full-time engineering positions.
"The environment at Electroimpact which prioritizes an engineer's freedom to design and experiment allowed me to take on a project where I had full responsibility every step of the way but also the support of mechanical and electrical engineers who helped me execute my vision for this project," said Diana Cantini, Electrical Engineering Intern 2023.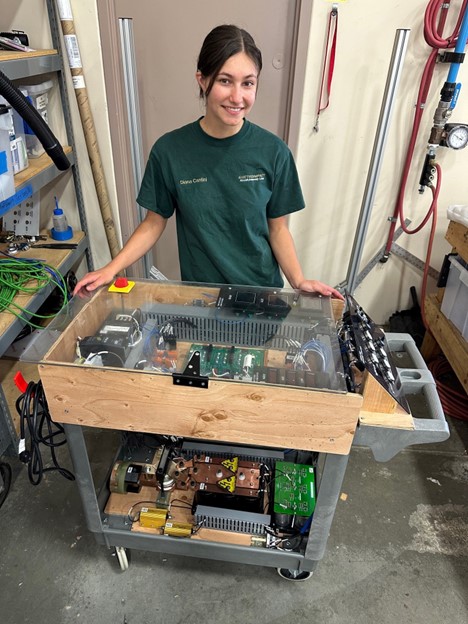 The company is seeking passionate, self-driven engineering students like Cantini who possess strong communication skills, technical competency, and a keen enthusiasm for hands-on assembly of their designs.
Globally, Electroimpact employs approximately 500 people, with 80% of its workforce consisting of degreed engineers. It is a unique engineering firm, where engineers enjoy a significant degree of autonomy and vertical responsibility.
"We specialize in designing and constructing highly customized automated aircraft and spacecraft assembly and manufacturing equipment," said Austin Clark, Chief Operating Officer at Electroimpact.  "At Electroimpact, engineering isn't confined to a desk; our engineers are holistically involved in all project phases, from sales and design to assembly, delivery, installation, and ongoing support."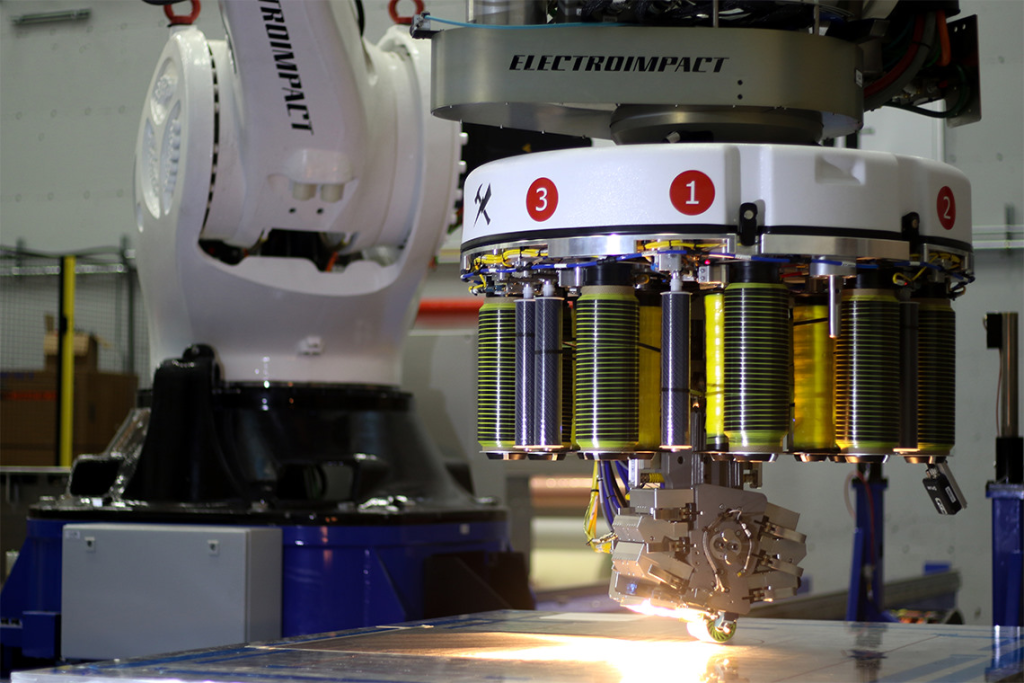 This approach empowers engineers to take full ownership of their designs. Drawing from firsthand experience, it quickly becomes evident that what looks good on a computer screen may not always translate to reality. Being directly involved in the assembly process completes the design feedback loop, fostering continuous learning opportunities for engineers and ultimately leading to the development of superior products, Clark continued.
"I liked the fact that I wasn't just doing a single thing while here, I ended up doing everything from mechanical design to assembly/disassembly to some minor electrical work, it was very interesting and engaging," said Devin Brown, Mechanical Engineering Intern 2023.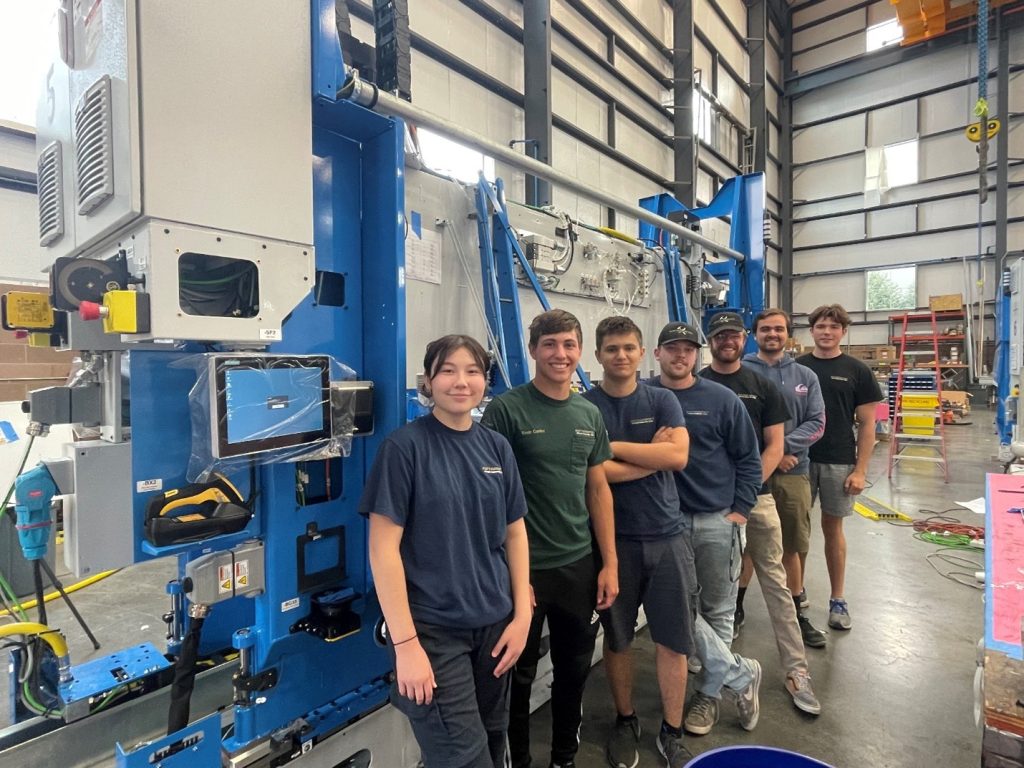 The extensive involvement and diverse roles that engineers embrace at Electroimpact expose interns to a wide array of tasks. This experience proves invaluable in helping students identify their engineering preferences, shaping their career aspirations, whether or not they continue with the company.
"I value the high level of autonomy, flexibility, and responsibility that is given to engineers, which helps to facilitate internal motivation," said Joshua Schrock, Controls Engineering Intern 2023.
At its Mukilteo location, Electroimpact currently has 10 full-time engineers who emerged from this internship program. The company welcomed 20 engineering interns this past summer.
"We have both full-time and part-time interns throughout the year, catering to student schedules. Our primary interest lies in junior-year undergraduate engineering students specializing in electrical engineering, computer engineering, mechanical engineering, and mechatronics engineering," said Clark.
Clark recently celebrated his 14th year at Electroimpact and currently serve as the Chief Operating Officer. He holds an undergraduate degree in electrical engineering from Seattle Pacific University and a master's degree in electrical engineering from the University of Washington. He started his career at Electroimpact as an electrical engineer, contributing to numerous projects worldwide, supporting both commercial and governmental aircraft and spacecraft. His passion lies in orchestrating the various components of a project to create highly effective machines, and he is now privileged to do so at a company level.
"At Electroimpact, we continue to shape the future of engineering and aerospace innovation, offering exciting opportunities for both aspiring and experienced engineers alike," said Clark.
Electroimpact is a highly experienced aerospace automation company with an exceptional concentration of engineers. Its wide range of projects include complete automation assembly systems for commercial aircraft wings, riveting machines and tools for wing panel and fuselage assembly, advanced fiber placement machines, robotic assembly systems, and spacecraft handling equipment. The company was designed by the founder as a haven for engineers, with vertical responsibility for all work from concept to customer acceptance with minimal bureaucracy and barriers to success.
The company's CEO, Dr. Peter Zieve, has cultivated a unique engineering environment where employees push the boundaries of what's possible in aerospace while they "have fun and make money", said Zieve.
"I felt like a valued member of the electrical team where my input was always considered, and constructive feedback was regularly given. If I made a minor mistake, other engineers and interns would be quick to offer their assistance to help me fix it," said Matt Marcotte, Electrical Engineering Intern 2023.
To apply for Electroimpact's internship program email your resume to Austin Clark at: austinc@electroimpact.com.
RELATED ARTICLES