Health Department plans to use fentanyl settlement dollars to combat growing epidemic
SNOHOMISH COUNTY, Wash., September 27, 2023—According to the Snohomish County Health Department, more than 860 people in the county have died of overdoses since the start of 2020, and 658 of those were opioid-related. The total had already passed 80 fatal overdoses within the first quarter of 2023, more than half of them tied to opioids.
Most of these overdoses were accidental, and most often the drugs involved included opioids. However, it is common for more than one drug to be involved. Methamphetamine is right behind opioids in the death toll, the Department said.
In 2017, Snohomish County Executive Dave Somers launched a coordinated effort to focus on reducing overdose deaths and the wide-ranging impacts of opioid use disorder on local communities.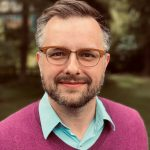 Dr. James Lewis, Health Officer for Snohomish County Health Department, told the Lynnwood Times the fentanyl crises is an uncontested issue in the region and "substantially growing."
The opioid crisis has really plagued the country since its founding, Lewis said, when healthcare providers began prescribing them for pain. In the 1990's and early 2000's, however, that took off with heroin being the top illicit drug at the time – in combination with prescription opioids and counterfeit prescription opioids.
Many times, people being prescribed opioids would get "hooked" and turn to more illicit drugs like heroin to satisfy their disorder.
Being mostly injected, heroin introduces bacteria into the bloodstream that take a considerable amount of bandwidth of care for healthcare professionals. Now, with fentanyl those issues are down but the potency of fentanyl has resulted in a much higher risk of overdose and/or death.
Fentanyl is a drug that has existed for years as a legitimate tool used by health care professionals to manage pain and induce unconsciousness within patients. It was also used primarily as a patch form for cancer patients.
Dr. Lewis speculates that fentanyl gained prominence above all other opioids because it's cost effective. It can easily be made synthetically for distribution, much easier and cheaper than heroin.
"There's still some heroin out there but it's basically a wholesale transition from heroin to fentanyl being the primary drug used by people suffering from opioid use disorder," said Dr. Lewis.
Methamphetamines remain an issue as well. In fact, in the most recent study conducted by the University of Washington, more methamphetamine than fentanyl was found on buses and trains. However, drugs like methamphetamine are far less likely to cause acute death from overdose.
Dr. Lewis theorizes that opioid addiction stems from drug companies pressuring doctors to prescribe more opioids which led to an over-saturation of opioids in the community; however, he noted the fentanyl we see in the streets was not manufactured for healthcare use in mind and without oversight or regulation.
"I think we do a pretty good job at keeping those drugs made for healthcare off of the street. It's not perfect by any means, we did see an increase during the oxycodone and oxycontin epidemic," said Dr. Lewis.
Dr. Lewis, making it clear to note this was his personal stance and not the Department's as a whole, believes all options must be explored to fight the drug epidemic. Most importantly he believes there needs to be enough resources so that people who want to pursue help can get it. Additionally, he added it's important to understand the driving factors that leads a person to opioid usage in the first place, which is typically behavioral health related.
"Getting appropriate therapy and support from a mental health perspective is going to be equally important, if not more important, to combatting this epidemic," said Dr. Lewis.
Snohomish County Department of Health is focused on a prevention and advocacy strategy, although they do have some focus on treatment measures as well. This includes educating providers who are prescribing medication assisted treatment and increasing behavioral health access through legislation and convening of partners.
The Department also hopes to pursue education through schools and will utilize opioids settlement dollars to create a multi-agency coordination (MAC) group that has members across the county, including law enforcement. This group hopes to offer mobile treatment in the county – treatment vans essentially that would resemble an ambulance that could travel to destinations where people are "using" directly.
The distribution of Narcan to decrease overdose is also a priority of the Department which they have been successfully distributing through EMS workers for some time now.
The Department recently published a report that highlights its long-term and short-term goals utilizing these settlement dollars over the next 17 years.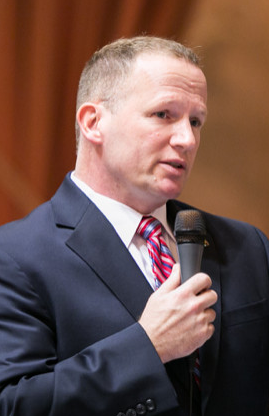 From a law enforcement perspective, Snohomish County Sheriff's Department Lieutenant David Hayes, Board Member of the Washington State Narcotics Investigators Association, is leading a local drug task force set on tackling the issues plaguing the region.
The Snohomish County task force is the largest task force in the state, combining staff from the Snohomish County Sheriff's Office, Everett PD, and Lynnwood PD, with assistance by Washington State Patrol. Its mission is to address drug trafficking at the large cartel level.
Lt. Hayes noted that what makes fentanyl so much deadlier than its predecessors (heroin, morphine, oxy, etc.) is a rise in potency, rise in tolerance among users, but also manufacturers inability to regulate how much fentanyl is going into one pill at any given time.
"If you think about a pill being a chocolate chip cookie you never regulate how many chocolate chips you're putting into a single cookie. When these drug makers are making a pill, they mix it up with binders, most commonly acetaminophen, then mix them up in blenders," said Hayes.
The Washington State Narcotics Investigators Association began in the 1980's, beginning mainly as training for law enforcement officers statewide. It shifted its focus following the Blake decision.
Hayes is critical of the Blake fix bills passed this legislative session in part because the harm reduction strategies have to do with safe needles exchanges, he said, yet most people who are using fentanyl are smoking it.
Hayes added that fentanyl is mostly being smuggled into Washington state from Mexico, California, and Arizona. He shared it's rarely manufactured in Washington State. The opioid is also making its way into other drugs such as ketamine and cocaine.
The deadly synthetic opioid, fentanyl, has become an increasingly frequent killer in Snohomish County. Fentanyl was involved in more than 80% of opioid-related deaths in 2022, compared to 23% in 2017, according to the Department of Health. It is accessible, cheap, and being cut into other commonly used illegal drugs such as heroin and methamphetamine. And in Washington State, 36 child deaths in 2022 were related to synthetic opioids such as fentanyl.
Thank you to our community for sharing this important safety information. The lead agency for this case is Tulalip Police Department. pic.twitter.com/eIdeLPOz1E

— snocosheriff (@SnoCoSheriff) September 22, 2023