McCarthy ousted, Pelosi evicted, what's next in that game of congressional musical chairs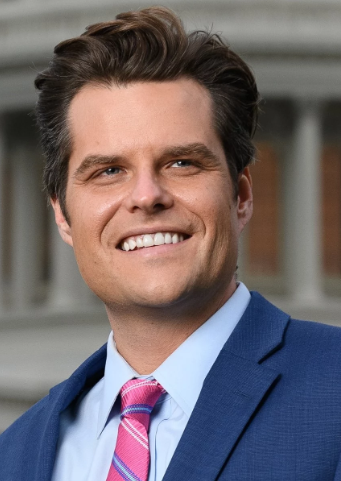 WASHINGTON, D.C., October 3, 2023—Representative Matt Gaetz (FL-01) led a revolt that successfully ousted fellow Republican Kevin McCarthy (CA-20) as Speaker of the House. This is the first time in U.S. history that a speaker has been removed in a no-confidence vote.
"Kevin McCarthy couldn't keep his word," Representative Gaetz told reporters outside of the Capitol Building after Tuesday's vote. "He made an agreement in January regarding the way Washington would work, and he violated that agreement. We are $33 trillion in debt. We are facing $2.2 trillion annual deficits.
"We face a de-dollarization globally that will crush Americans, working class Americans. Kevin McCarthy is a feature of the swamp. He has risen to power by collecting special interest money and redistributing that money in exchange for favors."
The House Resolution "declaring the office of Speaker of the House of Representatives to be vacant," passed with bipartisan support 216-210 — eight Republicans joined all House Democrats voting to remove McCarthy as Speaker. The eight Republican members, including Gaetz, who voted to oust McCarthy were Rep. Andy Biggs (AZ-05), Rep. Ken Buck (CO-04), Rep. Tim Burchett (TN-02), Rep. Eli Crane (AZ-02), Rep. Bob Good (VA-05), Rep. Nancy Mace (SC-01), and Rep. Matt Rosendale (MT-02).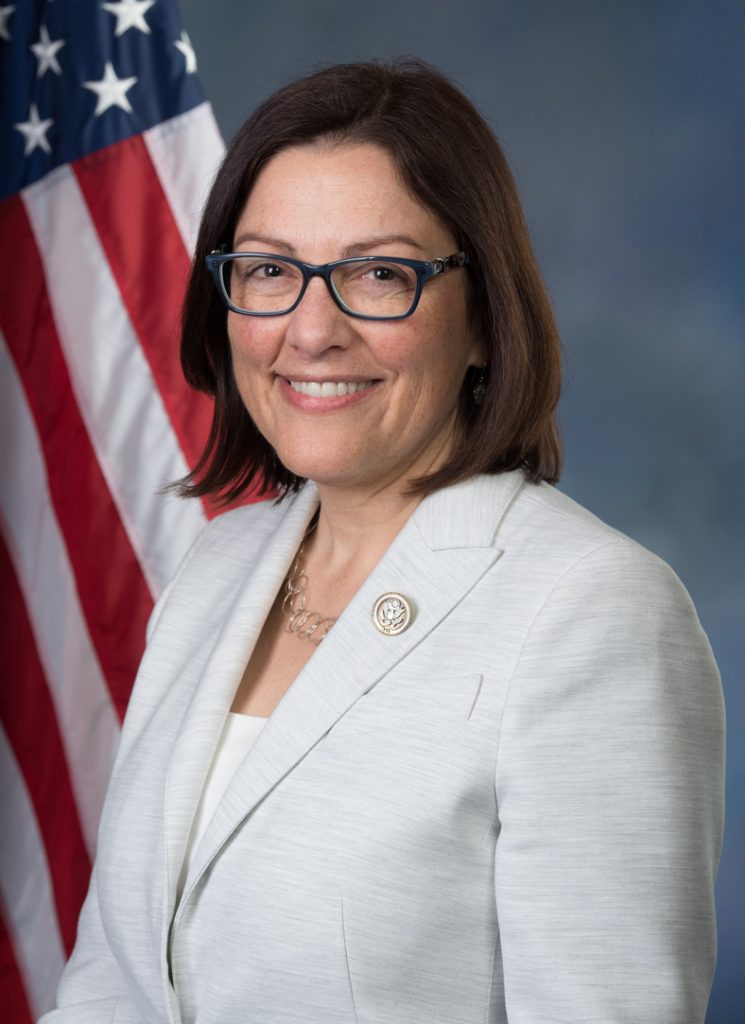 "House Republicans have proven once again that they cannot govern," Representative Suzan DelBene (WA-01) released in a statement on Tuesday. "From day one of this Congress, they have put their extreme, unpopular agenda ahead of the interests of the country. They have lurched from one manufactured crisis to another trying to get their way, putting families and our economy at risk. House Republicans alone started this leadership crisis and they alone can resolve it."
DelBene joined all Democrat members of the Washington State Congressional Delegation in support of Gaetz's resolution with Republican Representatives Dan Newhouse (WA-04) and Cathy McMorris Rodgers (WA-05) dissenting.
"We are witnessing a civil war in the Republican Party," Rep. Rick Larsen (WA-02) wrote on X. "They haven't asked Dems for help, and Dems cannot solve the GOP rift. Unfortunately, the result is that any effort to move on anything that helps the American people has stopped."
McCarthy confirmed on X that he will not seek a second run for Speaker. It took 15 ballot attempts in January to elect him as Speaker.
"I will not seek to run again for Speaker of the House," posted to McCarthy's X account on Tuesday. "I may have lost a vote today, but I fought for what I believe in—and I believe in America. It has been an honor to serve."
I will not seek to run again for Speaker of the House. I may have lost a vote today, but I fought for what I believe in—and I believe in America. It has been an honor to serve. https://t.co/4EMpOuwtzy

— Kevin McCarthy (@SpeakerMcCarthy) October 3, 2023
The move by Gaetz to remove McCarthy was prompted by an alleged "secret side deal" between the now former Speaker and President Joe Biden on further funding aid to Ukraine in exchange for a 45-day funding bill preventing a government shutdown on October 1. According to the Council on Foreign Relations, the U.S. has directed more than $75 billion in assistance to Ukraine —$46.6 billion in military, $26.4 billion in financial, and $3.9 billion in humanitarian aid.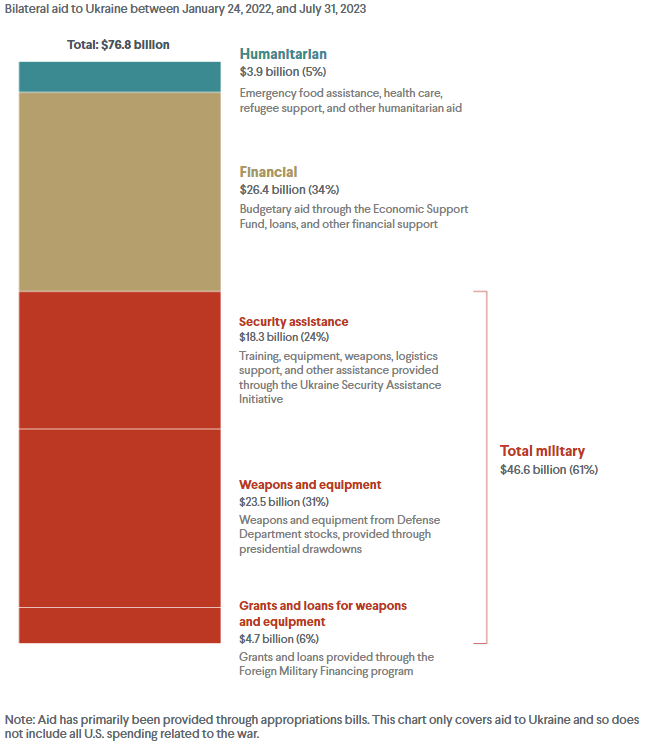 Acting Speaker of the House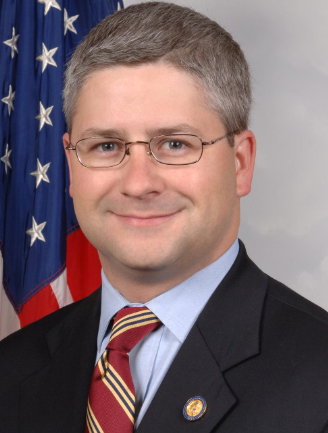 Representative Patrick McHenry (NC-10) was named Speaker Pro Tempore, an acting Speaker role with limited authority. The Speaker Pro Tempore "may exercise such authorities of the office of speaker as may be necessary and appropriate pending the election of a speaker or speaker pro tempore," according to the House chamber's rules and procedures.
McHenry can serve as Speaker Pro Tempore indefinitely but will be unable to bring nor remove legislation. He also does not have the power to issue subpoenas or sign off on any other official House business that would require the approval of the speaker, according to AP.
As one of his first actions, McHenry ordered former House Speaker Nancy Pelosi (CA-11) to vacate her posh hideaway office by Wednesday, October 4, 2023, Politico first reported.
"Please vacate the space tomorrow, the room will be re-keyed," an aide on the House Administration Committee emailed Pelosi's office. The room will be used for "speaker office use," the email said.
✓New

NANCY EVICTED

Acting Speaker Patrick McHenry Kicks Pelosi Out Of Her Office In First Act After Taking Over From McCarthy

[Developing] pic.twitter.com/m0FtQcsxF9

— iSource News (@isource_news) October 4, 2023
The email came as Pelosi was in California attending the funeral of former colleague Senator Dianne Feinstein who passed away last week.
"With all of the important decisions that the new Republican Leadership must address, which we are all eagerly awaiting, one of the first actions taken by the new Speaker Pro Tempore was to order me to immediately vacate my office in the Capitol," Pelosi released in a statement.
Rumors of Potential House Speakers
Republicans plan to meet on October 10 to discuss new potential Speakers but Rep. Gaetz on Fox's Ingraham Angle hosted by Laura Ingraham, called for McHenry to not wait a week and elect a new Speaker immediately.
We should get to electing a new, more conservative and more trustworthy Speaker immediately.

I'm calling on @PatrickMcHenry, who is currently the Speaker Pro Tem, to reconsider the decision that he just made to send everyone in Congress home for a week.

This is not the time to… pic.twitter.com/DWb1MFhRQ5

— Rep. Matt Gaetz (@RepMattGaetz) October 4, 2023
According to various news outlets, possible names for House Speakers include Majority Leader Steve Scalise, Rep. Kevin Hern, chair of the Republican Study Committee, and Rep. Jim Jordan, the chair of the House Judiciary Committee.
On Truth Social Tuesday night, #TrumpforSpeaker was trending. On Wednesday morning as he was walking to the courtroom for the civil case against him, the 45th President of the United States, Donald J Trump, told reporters, "a lot of people have been calling me about speaker. All I can say is we'll do whatever is best for the country and the Republican Party."
Trump on possibly becoming speaker: "A lot of people have been calling me about speaker. All I can say is we'll do whatever is best for the country and the Republican Party." pic.twitter.com/nxCGBueJTg

— Aaron Rupar (@atrupar) October 4, 2023
Impact of Congress without a Speaker
While the speaker sets the overall legislative agenda in the House, it is the House majority leader who schedules specific bills to be debated and voted upon in the House chamber. However, without a Speaker, legislative activity in the House, for the most part, is halted with the likelihood of no action on bills.
A November 17 partial government shutdown looming isn't the only thing lawmakers are facing; further aid to Ukraine is now in limbo. As tensions rise in Ukraine between Russia and NATO, deputy Pentagon press secretary Sabrina Singh shared with CNN on Tuesday that it was unclear how long the $1.6 billion left from allocated funds for Ukraine would last.
Without a Speaker of the House, Congress may also be unable to fund any military operations if a hot war between NATO and Russia were to commence. It may also be unable to approve a military operation in support of Ukraine or Tiawan.
The speaker of the House is not only the leader of the chamber but is second in line for the presidency after Vice President Kamala Harris. As it stands, without a House Speaker, President Pro Tempore of the Senate, Senator Patty Murray (D-WA), is now just two heart beats away from the role as Commander-in-Chief, placing Washington state centerstage in a game of congressional musical chairs.
---
EDITOR'S NOTE: Article updated 7:25 a.m. on October 4, 2023, to include statement by President Donald J Trump and Representative Rick Larsen.