Nonregistered Democratic PAC with ties to DelBene pours $30,000 to salvage Johnson in Sheriff race
WASHINGTON, D.C., November 4, 2023—Washington State Public Disclosure Commission records reveal that Waterfront Strategies, a K Street Washington, D.C. political firm that manages Super PAC ads for the Democratic Party's House Majority PAC, had $30,018.50 poured into it for the Snohomish County Sheriff's race on Wednesday, November 1, just days before ballots are due.  The House Majority PAC is a Democratic-aligned Super PAC that works closely with the Democratic Congressional Campaign Committee (DCCC) which King County resident, Representative Suzan DelBene (WA-01), is chair.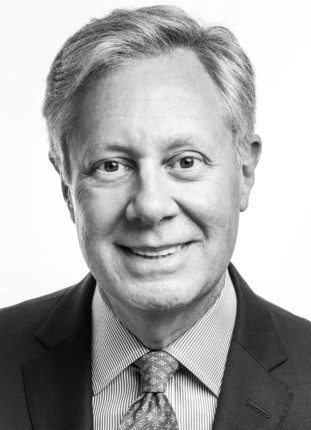 The President of the House Majority PAC is Mike Smith, who, prior to January of 2023, was the former Senior Advisor to the DCCC, where he helped support the organizations' fundraising, messaging, and political strategy. Smith previously served as the Deputy Executive Director of the DCCC, Political and Finance Director to former Speaker Nancy Pelosi, and Deputy National Finance Director to Hillary Clinton's 2016 presidential campaign.
Waterfront Strategies is a media-buying firm for left-wing political action committees that was incorporated in Delaware in 2006. It is an internal branch of parent powerhouse D.C. Democratic political consulting firm Greer, Margolis, Mitchell, and Burns (GMMB Consulting).
GMMB Consulting, founded by Jim Margolis, specializes in public relations, brand strategy, and political campaigns for Democratic PACs and left-of-center groups such as Senate Majority PAC, House Majority PAC, Women Vote! and League of Conservation Voters. Margolis worked as senior advisor to then-U.S. Senator Kamala Harris (D-CA) in her 2020 presidential campaign and to the presidential campaigns of former U.S. Secretary of State Hillary Clinton in 2016, President Barack Obama in 2008 and 2012, former Sen. John Kerry in 2004, and President Bill Clinton in 1992.
Between GMMB and Waterfront Strategies who share the same D.C. address, the two groups have combined to be the highest-paid consultant in the country in each election cycle since 2012 totaling $2.986 billion. In 2022 alone, Waterfront Strategies expended $328 million in ad buys of which, according to the Federal Election Commission, $7 million was used against Republican candidate Tiffany Smiley in the 2022 Washington Senate race.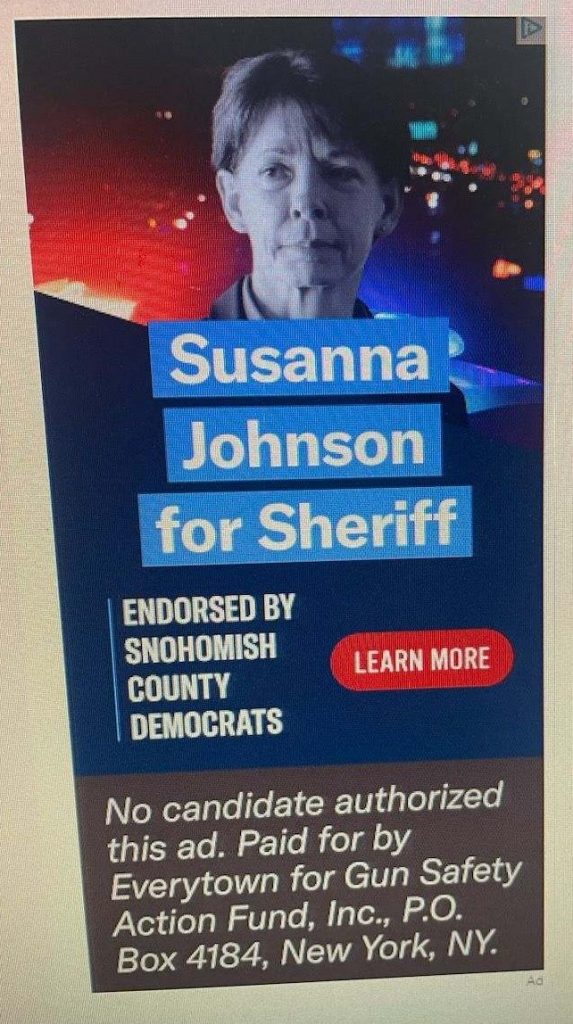 Washington State Public Disclosure Commission (PDC) records show Waterfront Strategies as an independent expenditure for political advertisements that are financed by the Everytown for Gun Safety Action Fund, a New York State Democratic PAC. This PAC recently spent on Wednesday $20,075.01 in media buys against Snohomish County Sheriff Adam Fortney and $10,167.49 in favor of his opponent Susanna Johnson. The expenditures were recorded on November 1, just two days after Fortney took to the airwaves disclosing misinformation and false allegations against him and the Sheriff's Office by the Democratic-aligned Alliance for Gun Responsibility Victory Fund and political surrogates who support Johnson.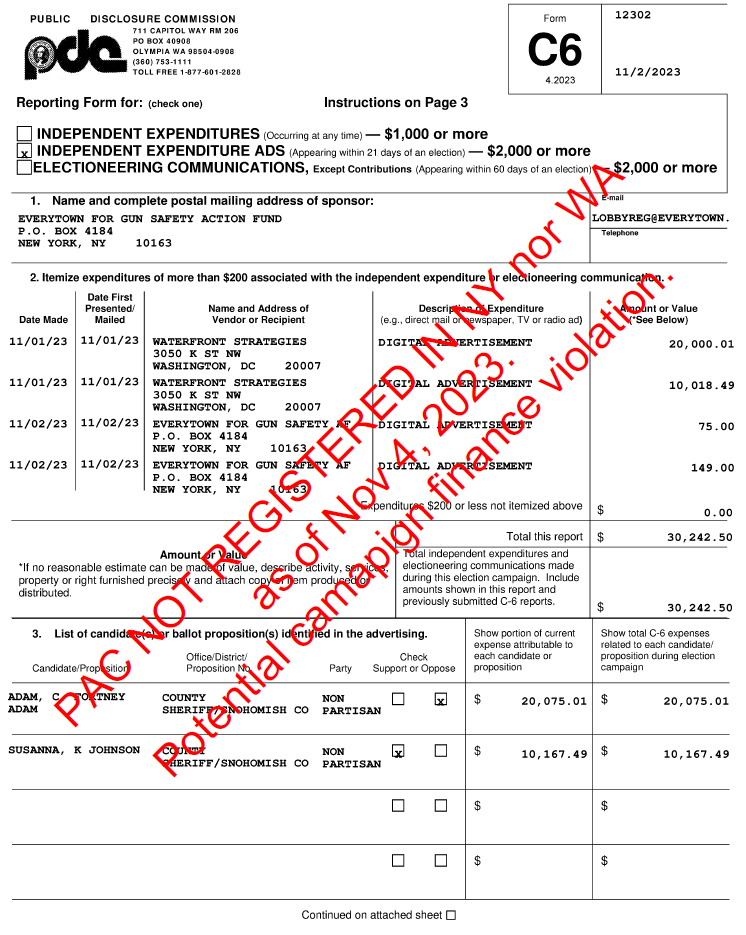 Everytown for Gun Safety Action Fund is not registered with the PDC for 2023 nor with its New York State equivalent, New York State Board of Elections (NYSBOE). Both state agencies track the disclosure reports of candidates, ballot measures, PACs, and lobbyists. Any PAC doing electioneering in non-federal elections is required to register with these or similar state agencies and disclose their donors.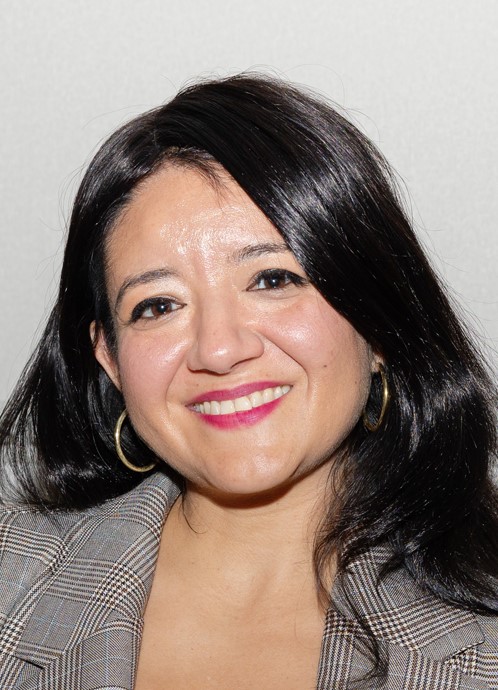 According to the PDC, Everytown for Gun Safety Action Fund was registered only for the year 2014 where it performed electioneering for Initiative 594, Washington Universal Background Checks for Gun Purchases. In 2014, this PAC with a Seattle address shows contributions of $968,906.11 and was managed by Erika Soto Lamb who, according to her LinkedIn profile, was Chief Communications Officer for the New York non-profit firm Everytown for Gun Safety from 2012 to 2018.
In 2016 Lamb was the Senior Advisor for the Democratic National Convention Planning for the Hillary for America campaign. Prior to this, she worked on the John Kerry campaign, and was a press aide for the 2004 Democratic National Convention. She is now the Vice President of Social Impact Strategy at Paramount Studios in New York City where, according to her profile, goes "beyond punchlines to leverage comedy for social change."
Everytown for Gun Safety was founded in 2013 by former New York City Mayor and 2020 Democratic Presidential candidate Mike Bloomberg. The Everytown for Gun Safety Action Fund is the PAC for Everytown for Gun Safety. Its website states it is a 501(c)(4) organization that works to promote gun safety legislation and initiatives and reducing gun violence through the education of policymakers, the public, and the media and organizing communities in support of gun safety.
According to New York State Board of Elections, Everytown for Gun Safety Victory Fund (an affiliate of the Everytown for Gun Safety Action Fund) was last registered in 2018 for that year only and has contributions from the Everytown for Gun Safety Action Fund. In 2021, Everytown Victory Fund New York shows contributions from Everytown for Gun Safety Action Fund totaling $11,211.43. These monies were used against incumbent Sheriff John Garcia (Republican) and in favor of challenger Kimberly Miller-Beaty (Democrat) in a hotly contentious race.
Unlike Snohomish County, the Erie County Sheriff's race in New York state is partisan. In that race, Garcia won against challenger Miller-Beaty who touted her thirty-years in law enforcement as her key talking point.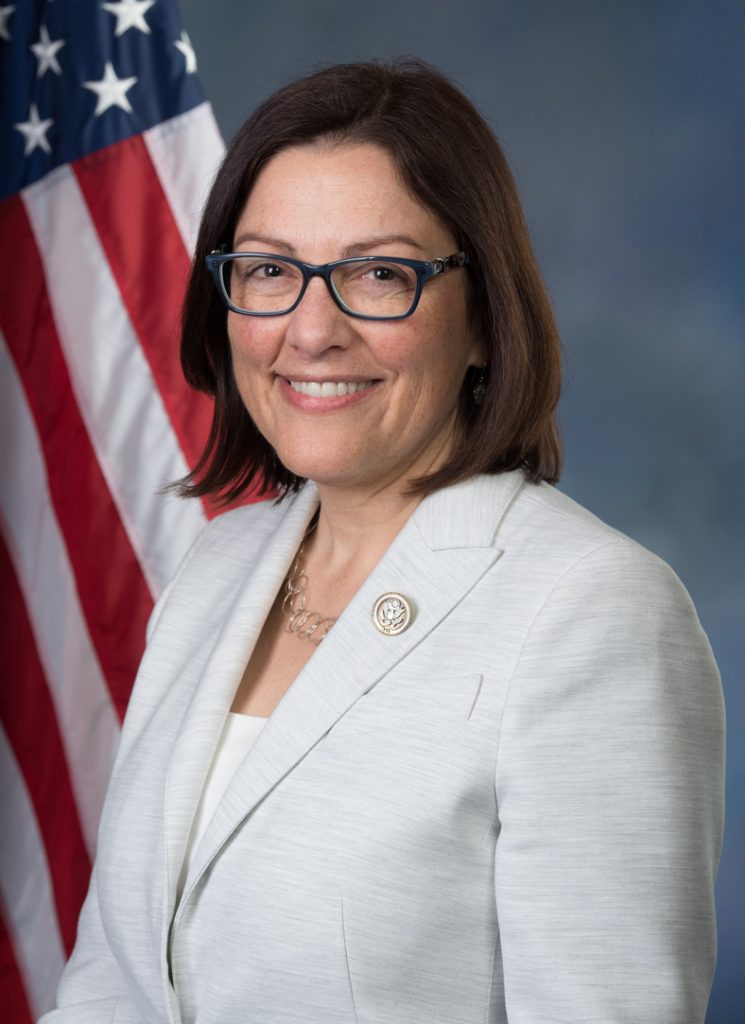 As the same with the PDC, as of November 4, 2023, there is no PAC registered in the State of New York with the name Everytown for Gun Safety Action Fund nor any of its affiliates. Therefore, this New York addressed PAC "popped up" on Wednesday, November 1, to spend over $30,000 with Waterfront Strategies which is aligned with the Democratic Congressional Campaign Committee chaired by Washington state Representative Suzan DelBene (WA-01) to launch political ads benefiting Susanna Johnson and attacking Adam Fortney in the Snohomish County Sheriff's race. Additionally, there is no transparency to determine who is donating funds to this East Coast PAC nor if these contributions are even legal within the state of Washington.
According to Center for Public Integrity, the tactic of a pop-up PAC is a campaign finance loophole used to influence elections without identifying donors until an entire month after Election Day. This "dark money," they allege, usually cannot be traced back to its source.
The left-leaning Huffington Post was also critical of this loophole, Waterfront Strategies and its top two clients—House Majority PAC and Senate Majority PAC—stating that the surge of cash makes it harder to figure out who is behind attempts to sway voters and ensure that candidates are not circumventing campaign contribution limits by having donors funnel money through shell entities.
"Waterfront Strategies exists so that GMMB has a separate corporate entity where it can employ people to handle outside expenditures — in this case mostly from the House Majority PAC that aims to retake control of the House from Republicans, and the Majority PAC that is trying to preserve Democratic control of the Senate," the article reads. "The arrangement keeps the money legally separate from people who may be working more directly with Senate or House candidates."
As of the publication of this article, the Lynnwood Times has not received a response to our inquiry from the Office of Suzan Delbene for comment on her involvement with the DCCC and Everytown for Gun Safety Action Fund financing political ads with Waterfront Strategies benefiting Johnson in the Snohomish County Sheriff's race.
---
Editor's Note: Added picture of an alleged campaign flier from New York City political action committee Everytown for Gun Safety Action Fund and picture of PDC independent expenditure at 3:22 p.m. on November 4, 2023.