Letter-to-Editor: Fortney demonstrates strong leadership and dedication to improving public safety
Sheriff Adam Fortney has the support of nine police unions in Snohomish County, demonstrating his strong leadership and dedication to improving public safety. Over the past four years, Sheriff Fortney has shown unwavering integrity, compassion, and commitment to serving all residents.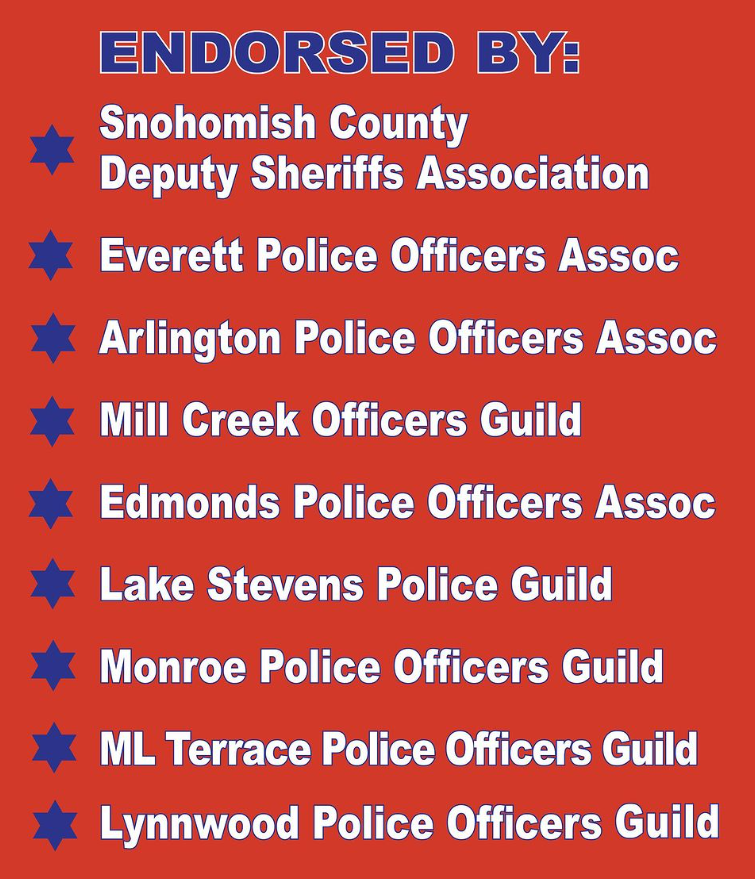 One of Fortney's notable achievements is his efforts to bridge the gap between law enforcement and communities of color. Through partnerships with organizations like America's Promise Project and the establishment of a diverse Sheriff's community advisory board, he has actively worked towards fostering understanding and inclusivity. Additionally, Sheriff Fortney has taken the initiative to develop a groundbreaking law enforcement program for at-risk youth, personally dedicating his time to teach the program after hours.
Under his leadership, communication and transparency have been paramount. He has made it a priority to engage with residents from all walks of life, utilizing innovative video messages to the community and monthly meetings with business owners at Patty's Egg Nest. By actively participating in community events and attending neighborhood meetings, Sheriff Fortney ensures that he remains accessible and responsive to the concerns of all residents.
Recognizing the longstanding issues on Highway 99 and Airport Road, Sheriff Fortney took action. He organized graffiti cleanups, trail cleanups, and patrol operations targeting crime in these areas. Demonstrating his personal commitment to the cause, Fortney spent Saturdays painting over gang graffiti and cleaning up the walking trails, instilling a sense of safety for families.
Furthermore, Sheriff Fortney implemented the first crime data dashboard, providing real-time access to current crime data in our county. This allows residents to stay informed and actively participate in maintaining the safety of our neighborhoods.
Sheriff Fortney's vision for Snohomish County aligns with the aspirations of hardworking individuals who desire safe communities for their children to grow up in. Re-elect Sheriff Adam Fortney and vote to support his unwavering commitment to the safety of our community. 
Beni Wise, Snohomish County
---
DISCLAIMER: The views and comments expressed are those of the writer and not necessarily those of the Lynnwood Times nor any of its affiliates.