Northwest Snohomish County shaken by 3.1 magnitude earthquake in Stanwood
STANWOOD, Wash., October 8, 2023—Residents from Mount Vernon to North Everett got a mild jolt of a 3.1 magnitude earthquake on Thursday that occurred in Stanwood according to the United States Geological Survey.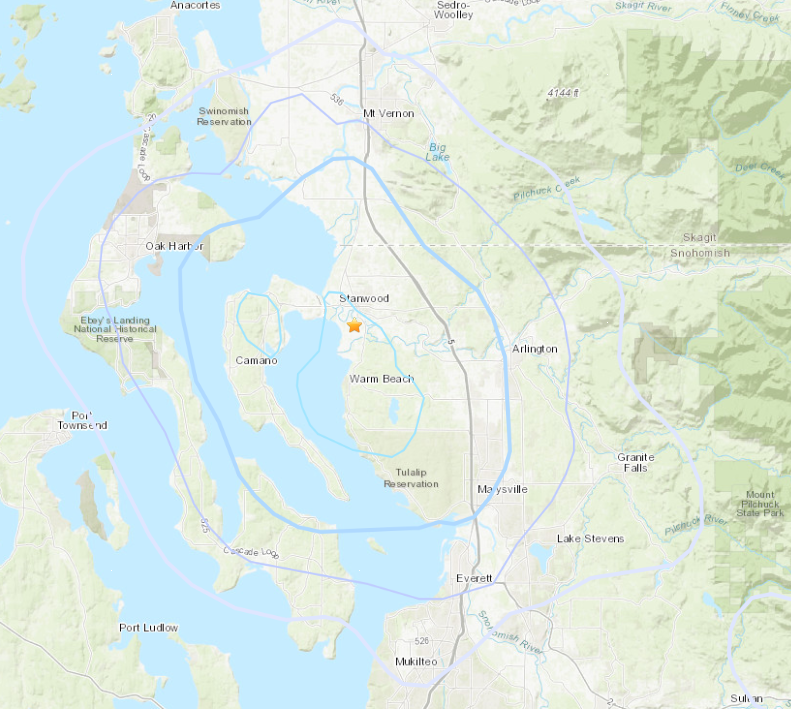 The epicenter of the earthquake which occurred at 4:47 p.m. on November 17, was Stanwood, Washington, at a depth of 18 kilometers (11.2 miles). The earthquake could be felt by residents from Whidbey Island to Arlington and Mount Vernon to North Everett. There have been no reports of damages or injuries at this time. 
Puget Sound residents experienced a brief 4.3 magnitude earthquake on the early evening of October 8. The epicenter of that earthquake was near Indian Island County Park, just over 18 miles northwest of Mukilteo, Washington.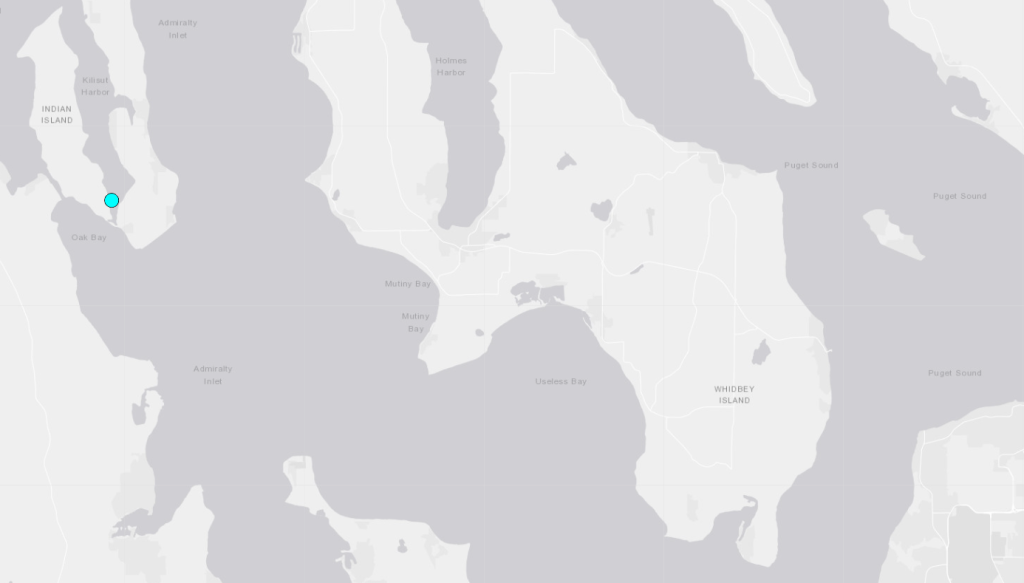 Fall City residents got an early morning wakeup call Tuesday morning, August 8, when a 3.8 magnitude earthquake rumbled through town. The earthquake resulted in several aftershocks including a 2.3 magnitude earthquake at 3.47 a.m. and a 2.8 magnitude earthquake at 4.51 a.m. Residents in the surrounding communities of Carnation, Snoqualmie, and as far as Oak Harbor reported feeling the result. 
Earthquakes are fairly common occurrences in Washington State with more than 1,000 occurring each year, according to the Washington Military Department. A dozen or so are only strong enough that people feel them, however. 
Washington has dozens of faults and fault zones, some in remote areas but others running through major cities and pose significant hazards, the Department of Natural Resources said.
Washington has the second highest risk in the U.S. of these large and damaging earthquakes because of its geologic setting. The U.S. Department of Homeland Security recommends having a safety plan in place to prepare for serious earthquakes. Make an emergency plan, if you are driving pull over, secure heavy items in your home. If you are outside stay away from structures or buildings, and duck under cover if you are inside. If you are trapped, cover your mouth, send a text, and bang on a pipe or a wall until help arrives.