Hundreds attend Sno-Isle Tech Skills Center Apprenticeship Career Fair
EVERETT, Wash., November 20, 2023—Sno-Isle Tech Skills Center hosted its 7th annual Apprenticeship Career and Job Fair on November 16, attracting hundreds of young adults eager to start careers in construction and advanced manufacturing, aerospace, transportation, healthcare, culinary, carpentry, IT, and even maritime.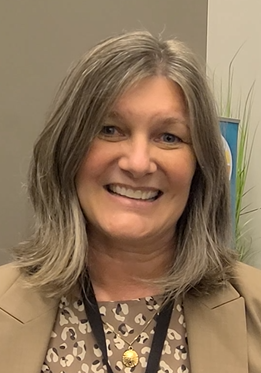 "Earn while you learn," said Trudy Swain, Partnership Coordinator, Sno-Isle Tech Skills Center when telling the Lynnwood Times one of the many benefits of a vocational career path. "I want to thank our great partners at Workforce Snohomish, SnoCo Connect, AJAC, and Bill Gable."
The job fair is Washington State's largest apprenticeship event where attendees met with representatives from over 30 apprenticeship programs from King, Pierce, Snohomish, Whatcom, and Skagit counties. Swain went on to share that 600 people attended last year and they expect 900 this year. In its first year the fair host 20 programs with 300 attendees.
"It was really Jeff [Dunleavy] who decided that it would be great if we held a National Apprenticeship Week celebration," Bill Gable of Workforce Snohomish told the Lynnwood Times when asked how the annual Apprenticeship Career and Job Fair got started. "National Apprenticeship Week is a celebration of apprenticeship programs, the employers, and those apprentices…its all in honor of them. We want to honor all they have done. Having apprenticeship programs can help change people's lives – we are talking about careers, not jobs."
National Apprenticeship Week (NAW) which began in 2015, "is a nationwide celebration where industry, labor, equity, workforce, education, and government leaders host events to showcase the successes and value of Registered Apprenticeship for re-building our economy, advancing racial and gender equity, and supporting underserved communities," according to the U.S. Department of Labor.
Over the last nine years, more than 800,000 people have participated in more than 6,800 events, and 1,300 proclamations in support of NAW. For 2023, NAW was recognized from November 13 through 19.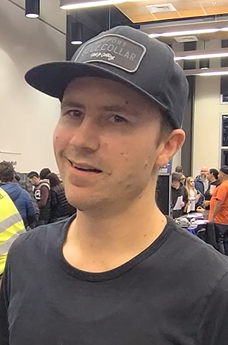 "I got into it because I like to work with my hands," said Jordan Russeff of Cement Masons & Plasters Local 528. "I enjoy the adventure of it."
Russeff shared that he wasn't the person who enjoyed sitting in a classroom. He preferred being active and working with his hands, then "seeing the [finish] product he created."
Sno-Isle Tech Skills Center is a public school in Everett offering technical and vocational training for high school students within 14 local school districts – Arlington, Darrington, Edmonds, Everett, Granite Falls, Lake Stevens, Lakewood, Marysville, Monroe, Mukilteo, Skykomish, Snohomish, South Whidbey and Sultan. It provides training, certification and post-secondary credit to high school junior and senior students or anyone age 16 to 20 who have not earned a high school diploma or GED. Each student spends a half day at Sno-Isle and a half day at their school. At Sno-Isle TECH, each student receives state-of-the-art vocational instruction too expensive to offer at every high school.
To discover apprenticeship opportunities visit Workforce Snohomish or if in high school, Sno-Isle Tech Skills Center. Statewide apprentice opportunities can be found at the Washington State Department of Labor & Industries by visiting https://lni.wa.gov/licensing-permits/apprenticeship/become-an-apprentice.
Apprenticeship & training organizations in attendance for Thursday's job fair were:
WW Sheetmetal JATC
Workforce Snohomish
Community Transit
AJAC | Advanced Manufacturing Apprenticeships
Laborers
Plumbers & Pipefitters
CITC
Snohomish County PUD
Ice Cap Holdings
Atarashii
Operating Engineers
Cement Masons & Plasterers
Edmond's CAP Program
Heat & Frost Insulators
Local 191
Finishing Trades
ATS
Carpenter's (NWCI)
TERO
WA Association for Community Health
Evergreen Rural Water
Meat Cutters
Boeing
Brinderson LLC
Local 54 Roofers